OSHO
ZEN
RINZAI: MASTER OF THE IRRATIONAL
Chapter 8: Holidays are not for saints
Question 1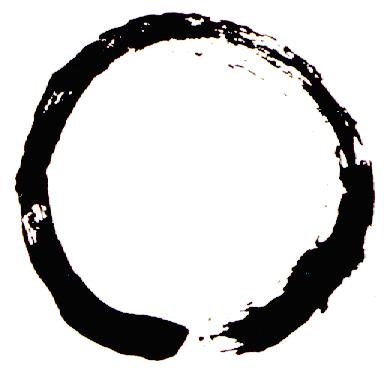 Energy Enhancement Enlightened Texts Zen Rinzai
Question 1
Maneesha has asked:
OUR BELOVED MASTER,
FROM RECOGNITION OF AN INTERNAL, UNWAVERING WITNESS, TO WORSHIP OF AN EXTERNAL GOD FOR WHOM PEOPLE KILL -- CAN WE REALLY MAKE THE JOURNEY BACK TO THE WITNESS AGAIN WITHIN A SPLIT SECOND, WITH JUST ONE STEP? UNLESS I'M ACTUALLY SITTING IN FRONT OF YOU, REMEMBERING TO WITNESS SEEMS SUCH AN UPHILL TASK!
Maneesha, it is not an uphill task, it is a downhill task! The ego is always ready for an uphill task; it is a question of downhill. To be just natural, simple, nobody, cannot be an uphill task. So first change the idea: it is not an uphill task, it is downhill.
And secondly you say, "Unless I'm actually sitting in front of you, remembering to witness seems such an uphill task!"
You are making it uphill. If it is possible in front of me, what prevents you when you are not sitting in front of me? If it is possible in front of me, then it is possible anywhere.
And you say, "Unless I'm actually sitting in front of you..." But how can you be certain that I am actually here? You don't have any proof of my being here. You cannot believe your eyes -- they deceive you many times. It may be simply just that the whole assembly has fallen asleep and you are all dreaming me; I am the dream of you all.
You cannot determine whether anything outside your witnessing has any reality or not. Because of this, the great philosopher Shankara continuously insisted and proved to the whole of India that the outside world is just a dream, maya, illusion. And there are parallels in the West: Bradley and Bosanquet both tried the same idea -- that you cannot say whether the outside is real or unreal, because in a dream you start believing in the dream.
Your believing is not very reliable. In a dream, do you ever doubt, "Perhaps I am in a dream"? In a dream you are so deeply involved that the dream becomes actual, so actual that if you are having a nightmare, and a lion or a dragon is just sitting on your chest, you will wake up out of fear, and you will experience a great relief that it was a dream. But even the dream has its effects: your breathing shows as if you have been running fast, your perspiration shows that your body has believed, your mind has believed, that the dragon was a reality.
There is no way to prove that the outside is not another dream -- maybe a little longer, seventy years long; maybe a special dream that when you go to sleep it waits for you, and when you wake up it continues again. But there is no way to prove rationally that the outside is really there. It may be, it may not be.
So don't be worried about my actuality. I may be just a device... in fact, I am a device. If you can become a witness in front of me, you know that you have the capacity to become a witness. Then there is no reason to make it an uphill task. Just be playful about it.
I know in the beginning you will forget many times. Just try to understand this simple thing: when you forget, don't be bothered; otherwise, what happens is you forget witnessing, and then you remember, "My God, I forgot!" -- and now you start repenting. That is also forgetting again. What you have forgotten is forgotten. Now you have remembered, continue.
Never repent for those moments which have gone. They are gone. If you start repenting, you will be destroying more moments. And man's mind is such that it can forget. Now that I have said, "Don't repent!" it will repent, and then it will repent that it has repented, and the witnessing will be far away.
So just make it simple: when you forget, you forget. That chapter is closed. Now you are remembering -- remember, witness. Slowly, slowly the gaps of forgetting will become smaller, fewer. It needs a little time. You are not seasonal flowers which appear in a few days and disappear in a few days. You are flowers of eternity.
So there is no need to worry about it; if for a few moments you forget witnessing, it is perfectly okay. Now, witness! Don't give a single thought for that which is gone. It is natural, don't feel guilty.
I never want anyone who belongs to me to feel guilty for anything. Whatever has happened, so be it! Now you are aware, witness. You will fall again, many times you will forget, many times you will wake up. This is the natural process. It is nothing personal; it has to happen to everybody.
So take it easy, and just go on growing, more and more witnessing and less and less forgetting. A time comes -- has to come -- when even if you want to forget, you cannot. Then you will be angry with me -- really angry that "Now I want to forget and I cannot forget!" Now you are very happily trying to witness, but the day you will be a perfect witness, you will be angry at me, because there is some beauty in forgetting a few things. But you cannot forget... your witnessing has become so solid that you cannot take even a holiday. Holidays are not for saints.
Now Gurudayal Singh has declared the time for the saints.
Old Herbie the tramp knocks at the door of an inn named George and the Dragon.
A big woman opens the door and says, "What do you want?"
"Could you spare a poor man a bite to eat?" asks Herbie.
"No!" screams the woman, slamming the door.
A few minutes later, Herbie knocks again.
"Please, miss," asks the tramp, "could I have a little something to eat?"
"Get out, you good-for-nothing!" shouts the woman, "and don't you ever come back!"
After a few minutes, Herbie knocks on the door again.
The woman answers it.
"Pardon me," says Herbie, "but could I have a few words with George this time?"
You will get it in the night, exactly in the middle of the night!
Donald Dixteen is standing at a public urinal, when big black Rufus runs in. Rufus frantically unzips his pants, whips out his twelve inch whacker, and starts pissing buckets.
"Wow!" cries Rufus with relief. "I just made it!"
"Really?" says Donald, eyeing Rufus' massive machinery. "Will you make me one too?"
It is Halloween night in Washington and there is a Ghosts and Ghouls party at the White House. Nancy Reagan, George Bush and all the White House staff are dressed up as monsters and witches, with hideous, ghostly masks. Everyone is waiting excitedly for Ronald Reagan himself to appear.
"I can't wait to see Ronnie's costume," says Nancy, who is dressed as Dracula's daughter, with a carving knife stuck through her neck.
"Me neither," replies Bush, who is disguised as Frankenstein for the evening. "Last year Ronald really scared the shit out of everybody when he was carried in in that coffin!"
Just then, the door opens and in walks Reagan. But to everyone's disappointment he is dressed as usual, in his dark-grey business suit. In his hand is a little black box.
"Oh, Ronald!" cries Nancy. "What a shame! We all thought you were really going to scare us this year."
"Scare you?" exclaims Reagan, looking round at the assembled ghosts. "I'm seventy-five years old, I'm senile, physically weak and mentally retarded -- and with this little box I can destroy the whole world! Doesn't that scare you?"
Nivedano...
(Drumbeat)
(Gibberish)
Nivedano...
(Drumbeat)
Be silent. Close your eyes. Feel your body to be completely frozen.
Now look inwards, with all your consciousness, with your total life energy, and with an urgency as if this is going to be your last moment.
Just like a spear, move towards the center. At the center you are just a witness, a pure silent space, witnessing the body, the mind -- also witnessing the flowers showering on you, also witnessing that your individuality is dissolving, that you are becoming a part of the ocean.
At this moment, when you are at the center of your being, you are a buddha. And remember, the buddha is not made of bones and blood and marrow. The buddha is made only of witnessing. Whenever you are only a witness, you are a buddha.
And this is so simple, because it is so natural. It is your very being.
This eternity... this universe is absolutely happy with you, is rejoicing with your silence.
To make the witnessing absolutely clear,
Nivedano...
(Drumbeat)
Relax, let go. Remember the last words of Ikkyu, "So be it...."
Utterly silent, serene, the Buddha Auditorium has become a lake of consciousness. Individuals are gone; there is not even a ripple on the lake.
You are blessed. At this moment, nowhere else in the world are ten thousand buddhas sitting in meditation, witnessing and creating a tremendously powerful energy-field.
We are trying to revive a golden past -- not of the ordinary masses, but only of the buddhas. The world has only one possibility to survive, and that possibility is to spread buddhahood around the earth as fast as you can. Otherwise, within twelve years this immensely beautiful planet will be simply dead -- nothing alive, not even a wild flower. And it is unfortunate because this is the only planet in the whole universe which has grown to the point where one can become a buddha, where one can become an immortal.
At this moment you are immortal.
At this moment death does not exist for you.
At this moment you have the very secret miraculous principle in your hands. Use it, be it -- there is no name for it -- sing it, dance it, but remain utterly silent about it. Saying anything about it is betraying the miraculous principle.
Spread the fire of buddhahood to all the nooks and corners of the earth. That is the only protection against nuclear weapons.
Now collect as much of the experience as you can before Nivedano calls you back, and persuade the buddha -- go on persuading every day. Inch by inch he will come closer to the circumference. Bring him with you.
Everybody is pregnant with a buddha. Just it takes a little time... because for centuries you have never thought about it. It is so new to think that you are a buddha, so rebellious to think that you are a buddha.
But as far as I am concerned, this is a simple fact, a simple truth.
Gather as much as you can.
Nivedano...
(Drumbeat)
Come back, but come with the same serenity, silence, grace, beauty, and sit for a few moments remembering the space you have been in, remembering the path, the golden path, that you have followed to reach your center.
Remember that at the center only witnessing is the truth. Everything dies, only witnessing remains.
Witnessing is our eternity, but live it in your actions, in your words, in your responses, in your silences, in your songs, in your dances.
We can create a world of great splendor, in spite of all the idiots who are determined to destroy it.
Okay, Maneesha?
Yes, Beloved Master.
THE END
Energy Enhancement Enlightened Texts Zen Rinzai
Chapters:
Osho - Talks on Zen: Rinzai: Master of the Irrational, Chapter 1: The Master of the shouts, RINZAI BECAME KNOWN AS THE MASTER OF THE SHOUTS. ON ONE OCCASION, A MONK ASKED, 'WHAT ABOUT THE CARDINAL PRINCIPLE OF THE BUDDHA-DHARMA?' at energyenhancement.org
Osho - Talks on Zen: Rinzai: Master of the Irrational, Chapter 1: The Master of the shouts, Question 1, OUR LOVE FOR MUSIC, POETRY, DANCE, OUR LOVE FOR LOVE ITSELF -- DOESN'T THAT SUGGEST AN URGE IN US TO DISAPPEAR? at energyenhancement.org
Osho - Talks on Zen: Rinzai: Master of the Irrational, Chapter 2: Empty heart, empty mind, ON ONE OCCASION RINZAI SAID, 'WHOEVER COMES TO ME, I DO NOT FAIL HIM: I KNOW EXACTLY WHERE HE COMES FROM. IF HE SHOULD COME IN A PARTICULAR WAY, HE WOULD BE AS IF HE HAD LOST HIMSELF... at energyenhancement.org
Osho - Talks on Zen: Rinzai: Master of the Irrational, Chapter 2: Empty heart, empty mind, Question 2, I FEEL VERY GRATEFUL FOR YOUR ENLIGHTENMENT, YOUR WISDOM, YOUR DARING EXPERIMENTS, YOUR LIFE at energyenhancement.org
Osho - Talks on Zen: Rinzai: Master of the Irrational, Chapter 2: The Master of the shouts, Question 2, YOU HAVE BEEN SPEAKING ON THE EMPTY HEART OF ZEN. LAST NIGHT WE SPENT AN EVENING LISTENING TO RUMI'S EXPRESSION OF THE SUFI HEART. COULD YOU TALK OF THE DIFFERENCE BETWEEN THE TWO? at energyenhancement.org
Osho - Talks on Zen: Rinzai: Master of the Irrational, Chapter 3: Either experience or just go home, ON ONE OCCASION RINZAI SAID, 'FOLLOWERS OF THE WAY, YOU SEIZE UPON WORDS FROM THE MOUTHS OF OLD MASTERS AND TAKE THEM TO BE THE TRUE WAY, SAYING, `THESE GOOD MASTERS ARE WONDERFUL, AND I, SIMPLE-MINDED FELLOW THAT I AM, DON'T DARE MEASURE SUCH OLD WORTHIES... at energyenhancement.org
Osho - Talks on Zen: Rinzai: Master of the Irrational, Chapter 3: Either experience or just go home, Question 1, CAN ONLY OTHER ENLIGHTENED BEINGS, OR PEOPLE WHO ARE YET TO COME, BE CONTEMPORARIES OF A MASTER? at energyenhancement.org
Osho - Talks on Zen: Rinzai: Master of the Irrational, Chapter 3: Either experience or just go home, Question 2, ARE YOU NOT THE GREATEST, THE MOST DARING ICONOCLAST OF ALL TIME? at energyenhancement.org
Osho - Talks on Zen: Rinzai: Master of the Irrational, Chapter 4: How coarse, ONE DAY WHEN RINZAI AND PU'HUA WERE BOTH ATTENDING A DINNER AT A PATRON'S HOUSE, RINZAI ASKED: 'A HAIR SWALLOWS UP THE GREAT SEA, AND A MUSTARD SEED CONTAINS MOUNT SUMERU...' at energyenhancement.org
Osho - Talks on Zen: Rinzai: Master of the Irrational, Chapter 4: How coarse, Question 1, WITH THE PATH OF SUFISM, THE WAY OF THE HEART BEHIND US, WHERE DOES THE DEVOTEE FIT IN? at energyenhancement.org
Osho - Talks on Zen: Rinzai: Master of the Irrational, Chapter 5: Relax and disappear, RINZAI ONCE WENT TO VISIT ONE OF UNGAN'S DISCIPLES, ANZAN. ON THAT OCCASION HE ASKED ANZAN: 'WHAT IS THE WHITE COW OF THE DEWY GROUND?' at energyenhancement.org
Osho - Talks on Zen: Rinzai: Master of the Irrational, Chapter 5: Relax and disappear, Question 1, IS IT USEFUL FOR THOSE OF US WITH YOU TO TRY TO UNDERSTAND WHAT IS HAPPENING IN OUR MEDITATION AND GROWTH, AND TO BE ABLE TO ARTICULATE IT? OR DO WE JUST NEED TO WATCH? at energyenhancement.org
Osho - Talks on Zen: Rinzai: Master of the Irrational, Chapter 6: All you can do is drop your mind, WHEN RINZAI ONCE VISITED HORIN, HORIN SAID: 'INTO THE SEA, THE MOONLIGHT FALLS CLEAR AND SHADOWLESS, BUT THE WANTON FISH DECEIVE THEMSELVES' at energyenhancement.org
Osho - Talks on Zen: Rinzai: Master of the Irrational, Chapter 6: All you can do is drop your mind, Question 1, IS THE WITNESS A PRESENCE OR SIMPLY AN ABSENCE -- THE ABSENCE OF IDENTIFICATION WITH BODY AND MIND? at energyenhancement.org
Osho - Talks on Zen: Rinzai: Master of the Irrational, Chapter 7: There is no final destination, ONCE, WHEN KINGYU SAW RINZAI COMING TO HIS MONASTERY, HE SAT IN HIS ROOM HOLDING HIS STICK CROSSWISE. RINZAI STRUCK THE STICK THREE TIMES WITH HIS HAND, THEN ENTERED THE MONK'S HALL AND SAT DOWN IN THE FIRST SEAT at energyenhancement.org
Osho - Talks on Zen: Rinzai: Master of the Irrational, Chapter 7: There is no final destination, Question 1, WHEN THERE IS NOTHING TO PERCEIVE -- NO INPUT FROM THE BODY OR THE MIND AND SO ONE HAS NOTHING BY WHICH TO DEFINE ONESELF -- IS WHAT IS LEFT WITNESSING? at energyenhancement.org
Osho - Talks on Zen: Rinzai: Master of the Irrational, Chapter 8: Holidays are not for saints, RINZAI SAID, 'I EXPOUND THE DHARMA OF MIND-GROUND, BY WHICH ONE CAN ENTER THE SECULAR AND THE SACRED...' at energyenhancement.org
Osho - Talks on Zen: Rinzai: Master of the Irrational, Chapter 8: Holidays are not for saints, Question 1, FROM RECOGNITION OF AN INTERNAL, UNWAVERING WITNESS, TO WORSHIP OF AN EXTERNAL GOD FOR WHOM PEOPLE KILL -- CAN WE REALLY MAKE THE JOURNEY BACK TO THE WITNESS AGAIN WITHIN A SPLIT SECOND, WITH JUST ONE STEP? at energyenhancement.org