OSHO
ZEN
THE GRASS GROWS BY ITSELF
Chapter 4: The Cataract at Luliang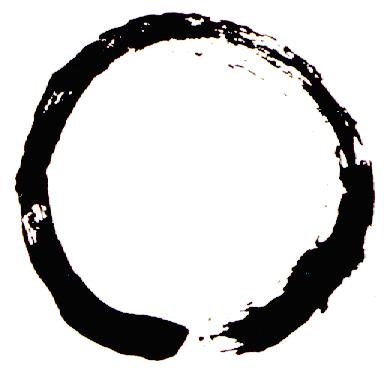 Energy Enhancement Enlightened Texts Zen The grass grows by itself
CONFUCIUS WAS LOOKING AT THE CATARACT AT LULIANG. IT FALLS FROM A HEIGHT OF TWO HUNDRED FEET, AND ITS FOAM REACHES FIFTEEN MILES AWAY. NO SCALY FINNY CREATURE COULD SURVIVE THEREIN.
YET CONFUCIUS SAW AN OLD MAN GO IN. THINKING THE OLD MAN WAS SUFFERING FROM SOME TROUBLE AND WAS THEREFORE DESIROUS OF ENDING HIS LIFE, CONFUCIUS BADE A DISCIPLE RUN ALONG THE BANK TO TRY TO SAVE HIM.
THE OLD MAN EMERGED ABOUT A HUNDRED PACES OFF, AND WITH FLOWING HAIR, HE WENT CAROLING ALONG THE BANK.
CONFUCIUS FOLLOWED HIM, AND WHEN HE CAUGHT UP WITH HIM HE SAID: I HAD THOUGHT, SIR, YOU WERE A SPIRIT, BUT NOW I SEE YOU ARE A MAN. KINDLY TELL ME, IS THERE ANY WAY TO DEAL THUS WITH THE WATER?
NO, REPLIED THE MAN, I HAVE NO WAY; PLUNGING IN WITH THE WHIRL, I COME OUT WITH THE SWIRL. I ACCOMMODATE MYSELF TO THE WATER, NOT THE WATER TO ME. AND SO I AM ABLE TO DEAL WITH IT AFTER THIS FASHION.
You have a thousand and one problems, and you try to solve them. But not even a single problem is solved. It cannot be solved, because in the first place there are not a thousand and one problems, there is only one; and if you see a thousand and one problems, you will not be able to see the one that really is. You go on seeing things which are not, and, because of that, you miss seeing that which is.
So the first thing to be understood is the basic, the only problem. It is perennial, it doesn't belong in particular to you, or to me or to somebody else. It belongs to man as such. It is born with you and, unfortunately, as is the situation with millions of people, the problem will die with you. If the problem can die before you die you have become enlightened. And the whole effort of religion is to help you to dissolve the problem before it has killed you completely.
There is a possibility of a man without any problems, and that is the religious man. He has no problems, because he has solved the basic problem. He has cut the root.
That's why Tilopa says: Cut the root of the mind. Don't go on cutting the leaves and the branches. There are millions, and, by cutting them, you will not be able to cut the root, and the tree will go on growing. It will become even denser and thicker and bigger if you go on pruning the leaves. Simply forget about the leaves. They are not the problems. The problem is somewhere in the root. Cut the root, and the tree by and by disappears, withers away.
So where is the root problem of the mind? It is neither yours, nor anybody else's; it belongs to man as such. It comes into existence the moment you are born, but it can dissolve before you die. A child is born...
Follow me step by step, if you can understand the problem rightly, it is solved immediately, because the problem carries its own solution within it. The problem is like a seed and the solution is like a flower that is hidden in the seed. If you can understand the seed correctly, totally, the solution is already there. To solve a problem is in fact not to solve it, but to understand it. The solution is not external to it, it is intrinsic. It is hidden in it. So don't look for solutions, just look deeper into the problem. Find the root. In fact, there is no need even to cut. Once you have understood it, the very beginning becomes the cutting of the root. So, follow me step by step to see how the problem is born. And don't be concerned with the solution -- that's how philosophy arises in the world. There is a problem, the mind starts to find some solution. Philosophy arises. There is a problem, the mind tries to understand it, religion is born.
... a child is born and the child is absolutely helpless, particularly the human child. He cannot survive without other's help. So this is the first thing: no problem exists for animals and trees and birds. They live a non-problematic life. They simply live without any problems, anxiety, ulcers, cancer: they simply live and enjoy and celebrate the moment while they are. They have no problem in their life and they have no problem in their death -- they live a non-problematic existence. Only a human child is born helpless. All other children, animals, trees, birds, can survive without the parents, can survive without society, can survive without a family. Even if sometimes help is needed, it is very little, a few days, at the most a few months. But a human child is so helpless; for years he has to depend, and it is there that the root has to be sought.
Why does helplessness create the human problem? The child is helpless, he depends on others; but the ignorant mind of the child interprets this dependence on others as if he is the center of the whole world.
The child thinks: Whenever I cry, my mother runs immediately; whenever I am hungry, just an indication, and the breast is given. Whenever I am wet, just a slight crying, weeping, and somebody comes and changes my clothes. The child lives like an emperor. In fact he is absolutely helpless and dependent, and the mother and the father and the family are all helping him to survive. They are not dependent on the child, the child is dependent on them. But the ignorant mind of the child interprets it as if he is the center of the whole world, as if the whole world exists for him. And the whole world is, of course, very small in the beginning: the mother, on the fringe the father -- this is the whole world. And they both love the child.
The child becomes more and more egoistic. He feels himself to be the very center of all existence. The ego is created. Through dependence, helplessness, the ego is created.
In fact the situation is just the contrary, there is no reason to create the ego. But the child is absolutely ignorant, and he is not capable of understanding the complexity of the thing: he cannot feel he is helpless. He feels he is the dictator. And then for his whole life he will try to remain the dictator. He will become a Napoleon, an Alexander, an Adolf Hitler -- your presidents, prime ministers, dictators, are all childish. They are trying for the same thing, they want to be the center of the whole existence: with them the world should live, with them the world should die; the whole world is their periphery and they are the meaning of it, the very meaning of life is hidden in them. The child, of course, naturally finds this interpretation correct, because when the mother looks at him, in the eyes of the mother he sees that he is the significance of her life. And when the father comes home he feels that he is the very meaning of the life of the father.
This lasts for three or four years -- and the four years of the beginning of life are the most important; never again will there be such a potential time in life. Psychologists say that after the first four years the child is almost complete. The whole pattern is fixed; throughout his whole life he will repeat the same pattern in different situations. But the pattern is there already, complete. By the seventh year the child is perfect: now nothing else is going to happen to him. He has all his attitudes confirmed, his ego settled. Now he moves into the world, and then everywhere there will be problems, millions of problems. And he carries the root within him.
Once out of the circle of the family, problems will arise. Because nobody bothers as your mother bothered about you; nobody is concerned as your father was concerned with you. There is total indifference. And the ego is hurt. But now the pattern is set. Whether hurt or not the child cannot change the pattern, it has become the very blueprint of his being. He will play with other children and try to dominate. He will go to school and try to dominate, try to come first in class, to become the most important man. And he believes he is the `superior-most', but other children believe also in the same way. There is conflict, there are egos is fight, struggle.
Then this becomes the whole story of life: there are millions of egos around you, just like yours, and everybody is trying to control, manoeuvre, domineer -- through wealth, power, politics, knowledge, strength, lies, pretensions, hypocrisies, even religion, morality. And everybody is trying to dominate, to show the whole world that `I am the center'. And this is the root of all problems.
Because of this concept, you are always in conflict and struggle, with somebody or other. Not that others are enemies to you, everybody is just like you, in the same boat; the plight is the same for everybody else. They have been brought up in the same way.
There exists a certain school of psycho-analysts in the West who have proposed that, unless children are brought up without their father and mother, the world will never be at peace. I don't support them -- because then they will never be brought up in any way. They have something of a truth in their proposal, but it is a very dangerous proposal. Because if children are brought up in nurseries without fathers and mothers, without any love, with total indifference, they may not have the problem of the ego, but they will have some other problems, in the same way dangerous, even more so.
If a child is brought up in total indifference he will have no center in him. He will be a hotch-potch being, clumsy, not knowing who he is. He will not have any identity. Afraid, scared, he will not be able to take even a single step without fear, because nobody loved him. Of course, the ego will not be there, but, without the ego, he will have no center. He will not become a Buddha; he will be just a dull, inferior being, stupid and always feeling afraid. Love is needed to make you feel fearless, that you are accepted, that somebody loves you, that you are not useless, that you cannot be discarded in the junkyard. If children are brought up in such a situation, where love is lacking, they will not have egos, that's right. Their life will not have so much struggle and fight. But they will not be able to fight at all, and they will be always in flight, escaping; escaping from everybody, hiding in caves in their own being. They will not be Buddhas, they will not be radiant with vitality, they will not be centered, at ease, at home. They will simply be eccentric, off-center. That will not be a good situation either.
So I don't support these psycho-analysts. They will create robots, not human beings -- robots of course have no problems. They may create human beings like animals; there will be less anxiety, less ulcers, less cancer. But that is not worth achieving. Then you are not growing to a higher peak of consciousness, you are falling downwards. It is regression. Of course, if you become an animal, there will be a less anguish, because there will be less consciousness. And, if you become a stone, a rock, there will be no anxiety at all because there is nobody inside to feel anxious, to feel anguish. But this is not worth achieving. One has to be god-like, not rock-like.
And the meaning of the word `God' is this: to have absolute consciousness and still have no worries, no anxieties, no problems; to enjoy life like birds, and to have a consciousness that is absolutely perfect; to celebrate life like birds, to sing like birds -- not by regression, but by growing to the optimum of consciousness.
The child gathers ego -- it is natural, nothing can be done about it, I accept it. Only later on there is no need to carry it.
That ego is needed in the beginning for the child to feel that he is accepted, loved, welcomed; that he is a guest, not uninvited, invited. The father, the mother, the family, the warmth around, help him to grow strong, rooted, grounded. It is needed, the ego gives him a protection. It is good. It is just like the shell of a seed. But the shell should not become the ultimate thing, otherwise the seed will die. The protection can become too much, then it becomes a prison. The protection must remain a protection, and when the moment comes for the shell, the hard shell of the seed to die into the earth, it should die naturally so that the seed can sprout and life can be born.
The ego is just a protective shell -- the child needs it because he is helpless; the child needs it because he is weak; the child needs it because he is vulnerable and there are millions of forces all around. He needs a protection, a home, a base. The whole world may be indifferent, but he can always look towards the home, from there he can gather significance.
But with significance comes the ego. He becomes egoistic. And with this ego arises all the problems, the thousand and one problems. This ego will not allow you to fall in love and millions of problems will arise in your life. This ego would like everybody to surrender to you; this ego will not allow you to surrender to anybody -- and love happens only when you surrender. When you force somebody to surrender, it is hate, destruction, it is not love.
And if there is no love, your life will be without warmth, without any poetry in it. It may be a plain prose, mathematical, logical, rational. But how can one live without poetry? Prose is okay, it is utilitarian, needed, but it can never be life because it can never be a celebration, it can never be festive. And when life is not festive, it is boredom. Poetry is needed, but for poetry you need surrender. You need to throw off this ego. If you can do it, put it aside, even for moments, your life will have glimpses of the beautiful, of the Divine. Without poetry you cannot really live, you can only exist. Love is poetry.
And if love is not possible, how can you pray? Then prayer becomes almost impossible, and, without prayer, you will remain just a body, you will never become aware of the innermost soul. Only in prayer do you reach to the peaks. Prayer is the highest peak of experience, but love opens the door. Prayer allows you into the innermost mystery of life. When you cannot pray, then millions of problems arise.
Carl Gustav Jung, after a whole life of studying thousands of people, thousands of cases of people ill, psychologically defective, psychologically confused, said in his last testament: I have never come across a psychologically ill person whose real problem after the fortieth year is not religion. After the fortieth year... it is just like after the fourteenth year every boy and girl will have to tackle sex -- and there will be problems. And if you tackle them wrongly, then those problems will continue, hovering around you.
Exactly as sex becomes mature at the age of fourteen, so a new dimension opens at the age of forty-two. Because every seven years there are biological, psychological and spiritual changes in your being -- every seven years. Childhood is finished by the seventh year, by the fourteenth, adolescence is gone, by the twenty-first there are changes -- every seventh year. There is a rhythm in life. By the year forty-two a new dimension arises, the dimension of prayer, the religious dimension.And, if you cannot tackle it rightly, if you don't know what to do, you will be ill, you will lose all rest, you will become restless.
If you cannot love at the age of fourteen, you will not be able to pray at the age of forty-two.
You have been missing, and the whole growth is a continuity. If you miss one step, it becomes discontinuous. The child gathers ego -- he cannot love, and he cannot be at ease with anybody. The ego is constantly in fight. You may be sitting silently, but the ego is constantly in fight, just looking, watching how to dominate, how to become dictatorial, how to become the most supreme-most person in the world.
This creates problems everywhere. In friendship, sex, prayer, love, society, everywhere you are in conflict. Even with the parents who have given this ego to you there is conflict. It is rarely that a son forgives his father, rarely that a woman forgives her mother. Rarely.
Gurdjieff had a sentence written in his room where he used to see the people. It is simply unbelievable that a man like Gurdjieff should write such a simple sentence on the wall. The sentence was this: If you are not yet at ease with your father and mother, then go away. I cannot help you. Why? Because the problem has arisen there and it has to be solved there. That's why all the old Eastern traditions say love your father, respect your father as deeply as possible, because the ego arises there, that is the soil. Solve it there, otherwise it will haunt you everywhere.
Now psycho-analysts have also stumbled upon the fact; all that psycho-analysis does is it brings you back to the problems that existed between you and your parents and tries to solve them somehow. If you can solve your conflict with your parents, many other conflicts will simply disappear because they are based on the basic conflict. For example, a man who is not at ease with his father cannot believe in God, because God is a father-figure -- the father of the whole. A man who is not at ease with his father cannot be at ease with the boss in the office -- never, because he is the father-figure. A man who is not at ease with his father cannot be at ease with his master or guru, because he is a father-figure. That small conflict with your parents continues to be reflected in all your relationships.
If you are not at ease with your mother, you cannot be at ease with your wife because she will be the representative woman; and you cannot be at ease with women as such, because your mother is the first woman, she is the first model of a woman. If you hate your mother, or, if you have a certain conflict in your mind, if you cannot be with your mother for a long time, you feel bored and you want to escape, you will not feel at ease with any woman in the world. Because wherever a woman is, your mother is, and a subtle relationship continues.
In India, in the ancient days, in the days of Upanishads, whenever a newly married couple came to an enlightened man the enlightened man would bless them with the blessing that they would become father and mother of ten children. And to the woman he would say: Let it be remembered that unless your husband becomes your eleventh child the marriage is not complete.
Why? Why should the husband become the eleventh child -- otherwise the marriage is not complete? This is the reason: if the man has come to terms with his mother, he will finally find the mother again in his wife. A man remains a child, and a woman is a born mother. So the ultimate flowering of a woman is to become a mother of the whole. That's why I call my SANNYASINS `Ma' -- mothers. And the ultimate peak of a man is to become child-like, innocent again like a child, then the whole world and existence becomes the mother. This is the intrinsic potentiality -- but one has to come to terms with the father and mother.
Ego is born there, it has to be tackled there. Otherwise you will go on cutting branches and leaves and the root remains untouched. If you have settled with your father and mother, you have become mature. Now there is no ego. Now you understand that you were helpless, now you understand that you depended, that you were not the center of the world. In fact, you were completely dependent: you could not have survived. Understanding this, the ego by and by fades, and, once you are not in conflict with life, you become loose and natural, you relax. The you float. Then the world is not filled with enemies, it is a family, an organic unity; and the world is not against you, you can float with it. That is the meaning of this small parable.
This is a parable used by Zen people and Taoists, and I must tell you a few things before I enter into it.
Taoists and Zen people have always joked about Confucius. This is, in fact, a joke. Because Confucius, to them, is the pinnacle of the legal mind. Confucius is the very paragon of ego -- subtle, polished, cultured.
The whole Confucius philosophy is how to polish your ego in such a way that you retain it without being in conflict with others. That's what a cultured man is. A cultured man is not humble, no never; a cultured man is a very subtle egoist. He is very cunning, clever. He will not bring his ego into any relationship, he will hide it, and he will try to show that he is very humble. He will smile and bow down, and you can see well that this is just diplomatic. To live in the world, Confucius says, you have to exist with other egos and you should be very, very intelligent about how you behave, otherwise unnecessary troubles are created. So Confucius has three thousand three hundred rules for how a man should behave. For each step he has rules: how one should dress...
And try to see the difference between the Taoist, Zen and Confucian minds. Because that is how, all over the world, the distinction has existed: the moralist is different from the religious man. The difference is very subtle. A moralist tries to be humble; a religious man is humble. A moralist poses humility all around -- it is a pose, it is a gesture, cultivated.
A religious person is simply humble, it is not a pose. Finding that the ego is nonsense, finding that the ego has no grounds to exist, finding that the ego is just a childish dream, misconceived in ignorance, the religious man simply becomes egoless. Finding no ground for the ego, the ego evaporates. Not that he becomes humble, no, he simply becomes egoless. How can he become humble when there is no ego? Only ego can become humble, so who will become humble? He simply comes to know that he is not, that he is just a part of this vast organic universe. He is not separate, so who is going to be an egoist and who is going to be humble? He is not. He simply finds there is nothing like a center in him: the center is in the universe and he is part of it. Religious people have said that if there is a God, only he can be permitted to use the word `I'. Nobody else should use the word `I' because there is only one center in existence. There cannot be millions of centers, because there are not millions of universes, only one universe. So, if there is a center, there can be only one center. We all participate in it, but we cannot claim that center in ourselves. That's why Zen says: Don't be humble, be a no-self.
Because humility is a trick of the ego, it is the polished ego, not vulgar.
So there are two types of ego. The vulgar ego you will find in the uncultured, uncivilized, uneducated person. Then there is a cultured ego, refined, polished, perfumed, very subtle; you cannot detect it. Always posing humility, humbleness, simplicity -- these are all postures. Confucius is the paragon of the civilized man, he believes in civilization, and he says that rules have to be followed, strict discipline has to be imposed, because life is a struggle.
And don't provoke anybody unnecessarily. Conserve your energy, because you will need it in some fight. so don't go on fighting with everybody, because that is unnecessary. Conserve energy. Then when there is really a need you can fight, but that fight should be very cultivated and cultured. How to sit and how to stand, how to move, how to behave -- Confucius has rules for them, because there are millions of egos and you have to find your path through this vast jungle of egos. and, if you want to reach the goal, don't be unnecessarily in conflict with each and everybody. Just passing, pass in such a humble way that nobody hinders you. so this humility is diplomacy: it is political, not religious.
Confucius is not a religious man at all. Because of Confucius, China could fall a victim to communism, because Confucius has remained the central force in China. Many people ask me how it happened that such a religious country like China could fall a victim to communism, to an absolutely materialistic philosophy. It is not an accident. Buddha entered China with his teaching; Lao Tzu lived there; Chuang Tzu lived there -- but they could never become the central force. The central force has remained Confucius, and Confucius and Marx are fellow-travellers so there is no problem. It is difficult for India to become communist. It was very, very easy for China to become communist -- and so suddenly, and so easily, because the Confucian trend is absolutely political, diplomatic, material.
Zen and Taoists have always laughed about Confucius, and this is one of their subtle jokes. Try to understand it.
CONFUCIUS WAS LOOKING AT THE CATARACT AT LULIANG.
IT FALLS FOAM A HEIGHT OF TWO HUNDRED FEET,
AND ITS FOAM REACHES FIFTEEN MILES AWAY.
NO SCALY FINNY CREATURE COULD SURVIVE THEREIN.
YET CONFUCIUS SAY AN OLD MAN GO IN.
THINKING THE OLD MAN WAS SUFFERING FROM SOME TROUBLE
AND WAS THEREFORE DESIROUS OF ENDING HIS LIFE,
CONFUCIUS BADE A DISCIPLE RUN ALONG THE BANK
TO TRY SAVE HIM.
THE OLD MAN EMERGED ABOUT A HUNDRED PACES OFF,
AND WITH FLOWING HAIR, HE WENT CAROLING ALONG THE BANK.
CONFUCIUS FOLLOWED HIM, AND WHEN HE CAUGHT UP WITH HIM HE SAID:
I HAD THOUGHT, SIR, YOU WERE A SPIRIT,
BUT NOW I SEE YOU ARE A MAN. KINDLY TELL ME,
IS THERE ANY WAY TO DEAL THUS WITH THE WATER?
It looked almost impossible to Confucius, that in this big waterfall, with the river falling from the height of two hundred feet and creating so much foam that it spread over fifteen miles, an old man was going to take his bath, the bather in the river. It was impossible! The tremendous energy of he waterfall would kill the man, he would not be able to come out again. He would be forced into the river, to the rocks, to the very bottom. At first he thought that this man must be going to commit suicide, because you could not come out of this waterfall. so he told a disciple to go by the bank and try to save him. But the man jumped, and then a few paces away he came out of he river, perfectly alive. It was unbelievable!
Why? For Confucius it was unbelievable, because he believed in fight. He did not know how to flow with nature. That is the joke in it. He did not know. He might have known all the rules and regulations and how to swim, but he did not know how to flow with the river. He did not know surrender, the secret of it. So he couldn't believe his eyes. He thought that this man must be a spirit: the physical body cannot survive, it is against all rules. He ran after the man and when he got hold of him, he asked:
I HAD THOUGHT, SIR, YOU WERE A SPIRIT,
BUT NOW I SEE YOU ARE A MAN. KINDLY TELL ME,
IS THERE ANY WAY TO DEAL THUS WITH THE WATER?
You have done a miracle: it is unbelievable. Is there a certain way to deal thus with the water?
Confucius believes always in ways, methods, techniques -- the way. This is how the ego believes.
There are people who come to me and they say: How to fall in love? Is there a way? How to fall in love? They ask for a way, a method, a certain technique. they don't understand what they are asking.
Falling in love means that now there is no way, no technique, no method. that's why it is called `falling in'; you are no more the controller, you simply fall in. That's why people who are very head-oriented will say: Love is blind. Love is the only eye, the only vision, but they will say that love is blind, and they will think that this man has gone mad. It looks mad to the reason, because the reason is a great manipulator. Anything in which the control is lost looks dangerous to the reason. So Confucius asked for the way: How do you behave with the river? How have you survived, sir? There must be some technique.
This is the technique-oriented mind, the mind that creates all technologies in the world. but there is a world of human heart, and there is a world of human being and consciousness where no technology is possible. All technologies are possible with matter; with consciousness no technologies are possible. In fact no control is possible. The very effort to control or to make a thing happen, is egoistic.
Confucius doesn't know that there is something like surrender.
If you have been a lover of rivers, and if you have been swimming in rivers, you will understand what that old man said. I myself have loved rivers very much, and to fall in a whirlpool is one of the most beautiful experiences.
In rivers, particularly when they are flooded, in the rains, many whirlpools are created, very powerful and strong. The water moves round and round like a screw. If you are caught in it, you will be forced, pulled towards the bottom, and the deeper you go, the stronger the whirl becomes. The natural tendency of the ego is to fight with it. Of course, because it looks like death, and the ego is very much afraid of death. The ego tries to fight with the whirl, and if you fight with the whirl in a flooded river, or near a waterfall where many whirls exist, you are lost, because the whirl is very strong, you cannot fight it. Violence won't do -- the more you fight with it, the weaker you become because the whirl goes on pulling you, and you are fighting. With each effort to fight you are losing energy. Soon you will be tired and the whirl will suck you downwards.
And this phenomenon of the whirl: on the surface the whirl is big; the deeper you go, the smaller and smaller the whirl becomes -- stronger, but smaller. And nearly at the bottom the whirl is so small you can simply get out of it with no fight. In fact the whirl itself throws you out, near the bottom. But you have to wait for the bottom. If you start fighting on the surface, you are done, you cannot survive. I have tried with many whirls; the experience is lovely.
And it is exactly as it happens in deep meditation, because there also you fight. When your inner being yawns, and the abyss opens, it is just like a whirl: if you start fighting, you will be crushed. You have to allow it simply move with it, you don't fight. You simply move with it; wherever it leads, you go. You preserve your energy; not a single iota of energy is lost, because you are not fighting, you are moving with the whirl. You are enjoying the whole phenomenon, as if you are on the wings of the whirl, flying. Within a second you are pulled to the bottom because it is such a tremendous force. It kills many people. And, once near the bottom, you can simply slip out -- there is even no need to slip out of it, you will slip to because it is so small it cannot contain you.
The same exactly happens in deep meditation. You fell suffocated, you feel in the grip of something, possessed, being pulled to some magnetic force. You start fighting and resisting. If you resist, only then will your energy be sucked.
Jesus says a very unbelievable thing, and Christians have been at a loss as to how to interpret it for these two thousand years and they have not been able to interpret it. Jesus says: Resist not evil. Even if it is evil, don't resist; because, if you resist, the evil will win. You are such a tiny energy -- resist not. In the very fight you will be defeated. Don't fight, and nobody can defeat you. Even if a very evil force, the devil is there, if you don't fight, he cannot defeat you. If you start fighting, you are already defeated. Fight, and the failure is absolutely certain; don't fight, and there is no possibility of failing. Because how can you fail if you don't fight? This is the art of judo and ju-jitsu: not to fight. In Japan, they have developed a very subtle art of judo. The man who is trained in judo cannot be defeated, because he doesn't fight. Even if you hit him, he absorbs the energy that you have thrown by your hitting. He doesn't resist; he doesn't fight. And within minutes even a very strong person can be defeated by a very weak person if he knows judo.
You observe it many times happening all around. Every day you see small children falling -- the whole day. They fall, and they get up, and they forget about it. But if you fall like a small child, you will always be in the hospital. What happens when a child falls? He simply falls; he doesn't resist. He moves with the pull, with the gravitation. He simply falls -- like a pillow falling, no resistance. When you fall, you resist. You first try not to fall. All your fibres, all your bones, become tense and strained. When strained bones and a strained nervous system fall unwillingly, fighting, then many things are broken. Not because of gravitation, bu because of your resistance. You sometimes see a drunkard falling on the street, lying down in the gutter -- nothing! By the morning he is absolutely okay, he goes to the office -- and every night he falls. He must know some trick that you don't know. What does he know? Simply this: he is so drunk that he cannot resist. He cannot resist, he simply falls, like a feather drops down, with no inner resistance or fight. That's why in the morning he is absolutely okay again, laughing and going to the office. If you fall like a drunkard, you will immediately have to be transported to the hospital, many fractures would have happened. Those fractures happen because of your fight.
In judo they train the person not to fight. If somebody attacks you, you simply absorb the attack. If he hits you on your head, you absorb. When somebody is hitting on your head, a certain amount of energy has come to his hand. If you fight, then two energies fight and are destroyed. If you don't fight, you become receptive. It is a very difficult art. It takes many years to learn because the ego again and again comes in. Once you have known the knack of it, then you simply absorb the energy of the enemy. And soon, just by throwing out his energy, he becomes weak, and by and by you become stronger. He is defeated by his own effort and you win with no effort.
This is what the old man said.
NO, REPLIED THE MAN, I HAVE NO WAY;
PLUNGING IN WITH THE WHIRL... -- with the whirl, not against the whirl --
... PLUNGING IN WITH THE WHIRL, I COME OUT WITH THE SWIRL
I have no way. It is all done by the whirl and the swirl. I don't come in, I move with it --
PLUNGING IN WITH THE WHIRL, I COME OUT WITH THE SWIRL.
I ACCOMMODATE MYSELF TO THE WATER, NOT THE WATER TO ME.
The ego is trying to accommodate the whole world to itself. This is the trouble. A man who has no ego accommodates himself to the world. In fact, it is not good to say that he accommodates -- he simply finds that he is accommodated.
The ego tries to accommodate everything to it; this is very childish, just like a child. A child wants everything to be done, instantly; whatsoever he desires should be done immediately. If he desires the moon, the moon should be produced immediately, right now. He cannot even wait. A child wants everything, everybody, to accommodate to him. A child is a dictator, and whenever a child is born into a family, he changes the whole atmosphere. He makes everybody a servant, his dictatorship has no end -- and the ego is born in that childhood. The ego is the most immature phenomenon: it is childish, immature, not knowing what it is doing.
Who are you? Why should the whole accommodate to you? You are just like a wave on the ocean and you are trying to make the ocean accommodate to you. Foolish. Patently foolish. There is no need for the whole to accommodate to you. It cannot be possible; it is not possible. You can go on thinking about it, but you will be a failure. Ego is always a failure, because the impossible is asked. Napoleons, Hitlers, Alexanders -- ask them. In the end, they are great failures. Rich people -- ask them, in the end. They have accumulated much, but they feel a deep failure inside. You can accumulate power in many ways, but you will be a failure. Ego can never be victorious.
Mulla Nasrudin was telling stories to his child. I was also listening, and the child was insisting on more, so he invented a story. He said: There was one worm who was an early-rising worm. He woke up in BRAHAMAMUHURTA, early in the morning, thinking that religious and moral teachers have always said that early rising is beautiful. But he was caught by an early-rising bird who was also a believer in religious precepts: that to rise early is good. The child was very excited and he said: What happened to the other worm? You said that one worm was an early riser -- and the other? Mulla said: Yes, he was a late riser, very lazy. But a child found him asleep and killed him.
The child was a little confused. He said: But what is the motto of the story? Said Nasrudin: Motto? You cannot win.
Whatsoever you do, early riser or not, in the end everybody is killed. This absolutely true about the ego -- you cannot win. Whatsoever you do, be it virtuous or good, if this virtue and goodness is based on the ego, you cannot win, you have the very seed of defeat in you. You can serve people, become a great servant of the society, but if the ego is the base, you cannot win. You may do millions of good things, but if the ego is there, poison is there. It will poison everything you do. Be poor, be rich; be religious, be irreligious; theist, atheist; moral, immoral; criminal, a saint -- it doesn't matter. You can't win if the ego is there, because the ego is the seed of failure. And it the ego is not there you cannot be defeated. Your victory is absolute. This is the secret-most teaching of Zen.
Be in accord with the whole, move with the whole, with the river. Don't even swim. People try to swim against the current, and then they are defeated. Don't even swim. Can't you float? Can't you just allow the river to take you? Allow the river. You just move with it -- relax with the river of life and let it move you. It reaches the ocean, you need not bother.
The old man said:
I ACCOMMODATE MYSELF TO THE WATER, NOT THE WATER TO ME.
This should be a constant remembrance; a constant mindfulness of it will help you tremendously. Whenever you feel that you are fighting, relax. Whatsoever the case, you float, you don't fight, and then the goal is certain. In fact, then there is no goal in the future; right now, this very moment, you have attained it -- flow with nature, loose and natural, allow nature to take its own course, don't force it in any way. remain passive, not aggressive and violent. Just like a small child going for a walk with his father -- wherever the father goes, the child is simply going with him, happy, not knowing where he is going, why he is going. Even if the father is going to kill the child there is no problem with the child.
There is a Christian story. A man thought that he had been ordered by God to kill his son. He was to take the son to the forest, so the son was very excited. Early in the morning they had to leave, and the son was awake by midnight and he was saying: Father, when are we going?
The father was troubled, because he was going to kill the son in the forest and the son was so excited, he didn't know what was going to happen. But the man believed in the voice of God, in his own Father the man believed. And the child believed in HIS father: there was trust.
The father took the child, and the child was very happy. He had never been taken to the forest. Then the father started sharpening the sword with which he was going to kill, and the child was very excited and was helping. The father was crying inside because he knew that this child didn't know what was going to happen. Then the child asked: What are you going to do with this? The father said: You don't know. I am going to kill. And the child laughed, he was enjoying, and he said: When? He was ready. This is what `floating-with' means.
The father took the sword and the child was leaning in front of him, happy, smiling; it was a game.
I don't know whether the story is true or not, but it seems to be true, should be true, it carries a deep meaning.
Just in the middle, a voice was heard: Stop! You trusted me and that's enough. And the child was saying: Why have you stopped? Do it! It is a good play. The child was in a playful mood.
When you trust life, you trust God, because life is God and there is no other God. When you trust and float with it, even death is transformed. Then there is no death. You never tried to exist separately so how can you die? The whole always lives: only individuals come and go. Waves come and go: the ocean goes on and on and on. If you don't believe in yourself as a separate wave, ego, then how can you die? You will live always and always in the whole. You lived before, when you were not, you are living right now, when you think you are, and you will live again, when you will not be there. The dream of your being separate is the ego, and the ego creates conflict. Through conflicts you dissipate and die. Through conflicts you are miserable. Through conflicts you lose all that was possible for you. Every moment the benediction is possible; every moment the ecstasy is possible, but you miss. You miss because you are a fighter.
The man said:
I ACCOMMODATE MYSELF TO THE WATER, NOT THE WATER TO ME.
AND SO I AM ABLE TO DEAL WITH IT AFTER THIS FASHION.
But is is not a method, it is not a technique, not a way; it is an understanding.
And remember, finally, either ego can exist, or understanding, both cannot exist together. If the ego exists, you have no understanding; you are just an ignorant child believing that you are the center of the whole, and, finding that it is not so, you are miserable. finding that you are not the center, you create your hell. Understanding means understanding the whole situation. Simply looking at the whole phenomenon of your life, inner and outer, ego disappears. With understanding there exists no ego, understanding is the path, the way.
Then you are in accord, in harmony, in rhythm, in step with life. Then suddenly you come to feel that you plunge in with the whirl and you come out with the swirl. And this game is eternal -- plunging in with the whirl, coming out with the swirl -- this is the eternal game. That's what Hindus have called LEELA, the great cosmic play. You come sometimes as a wave, and then you disappear. Then again you come as a wave, and you disappear. And this goes on and on, there is not beginning to it and no end to it. The ego has a beginning, the ego has an end, but you, without the ego, are beginningless, endless. You are the very eternity, but in the whole, in accord with the whole. Against the whole, you are a nightmare to yourself.
So either there is ego or understanding. The choice is yours. There is no need to be humble, just understanding. And it is as if you have lighted a candle in a dark room -- suddenly the darkness is not there, because light and darkness cannot exist together. So, ego and understanding cannot exist together.
Next: Chapter 5: The 'Master of Silence'
Energy Enhancement Enlightened Texts Zen The grass grows by itself
Chapters:
Osho - Talks on Zen: The Grass Grows By Itself, Chapter 1: The Significance of Zen, SOMEBODY ASKED THE MASTER, BOKUJU: WE HAVE TO DRESS AND EAT EVERY DAY -- HOW DO WE GET OUT OF ALL THAT? at energyenhancement.org
Osho - Talks on Zen: The Grass Grows By Itself, Chapter 2: Master and Disciple, EVERY TIME LIEH TZU WAS NOT BUSY, YIN SHENG TOOK THE OPPORTUNITY TO BEG FOR SECRETS at energyenhancement.org
Osho - Talks on Zen: The Grass Grows By Itself, Chapter 3: Emptiness and the Monk's Nose, SEKKYO SAID TO ONE OF HIS MONKS: CAN YOU GET HOLD OF EMPTINESS? at energyenhancement.org
Osho - Talks on Zen: The Grass Grows By Itself, Chapter 4: The Cataract at Luliang, CONFUCIUS WAS LOOKING AT THE CATARACT AT LULIANG. IT FALLS FROM A HEIGHT OF TWO HUNDRED FEET, AND ITS FOAM REACHES FIFTEEN MILES AWAY. NO SCALY FINNY CREATURE COULD SURVIVE THEREIN at energyenhancement.org
Osho - Talks on Zen: The Grass Grows By Itself, Chapter 5: The 'Master of Silence', THERE WAS A MONK WHO CALLED HIMSELF `THE MASTER OF SILENCE'. ACTUALLY HE WAS A FRAUD AND HAD NO GENUINE UNDERSTANDING at energyenhancement.org
Osho - Talks on Zen: The Grass Grows By Itself, Chapter 6: Awakening, DURING THREE YEARS OF SEVERE TRAINING UNDER THE GREAT MASTER GIZAN, KOSHU WAS UNABLE TO GAIN SATORI at energyenhancement.org
Osho - Talks on Zen: The Grass Grows By Itself, Chapter 7: Not a Dead One, AN EX-EMPEROR ASKED THE MASTER GUDO: WHAT HAPPENS TO A MAN OF ENLIGHTENMENT AFTER DEATH? at energyenhancement.org
Osho - Talks on Zen: The Grass Grows By Itself, Chapter 8: A Field Dyed Deep Violet, NINAGAWA-SHINZAEMON, A LINKED-VERSE POET, AND DEVOTEE OF ZEN, DESIRED TO BECOME A DISCIPLE OF THE REMARKABLE MASTER, IKKYU, WHO WAS ABBOT OF THE DAITOKUJI IN MURASAKINO -- A VIOLET FIELD at energyenhancement.org