OSHO
ZEN
THE MIRACLE
Chapter 5: You must see for yourself
Question 1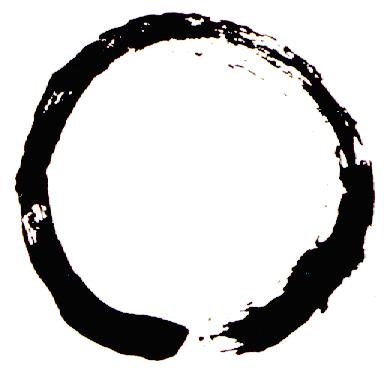 Energy Enhancement Enlightened Texts Zen The Miracle
Question 1
Maneesha has asked:
OUR BELOVED MASTER,
ARE YOU NOT THE EXCEPTION TO WHAT DOGEN SAYS -- IN THAT YOU DID NOT HAVE A PERSONAL TRANSMISSION FROM A MASTER?
I have a transmission from the universe itself. The moon has come to my window on its own.
AS YOU DID NOT HAVE A MASTER, HOW WERE YOU TICKLED?
I am being tickled by my disciples. Do you want a little tickling session?
On their fiftieth wedding anniversary, mean old Hamish MacTavish decides to treat his wife, Maggie, by taking her out to lunch at the Bawling Bagpipe Restaurant.
They order their food, and when it arrives Hamish starts eating -- but Maggie just sits there watching.
The waiter becomes anxious, and goes over to the old couple. "Is there something wrong with your food, Mrs. MacTavish?" he asks.
"No, no young man," replies Maggie. "I'm just waiting for my husband to finish. He's using the teeth first!"
Paddy gets sentenced to thirty days in jail for being drunk and disorderly. When Judge Rumcake has finished pronouncing the sentence, Paddy asks if he can say something.
"Why, of course!" says the judge.
"If I called you a son-of-a-bitch," suggests Paddy, "what would you do?"
"What?" says Rumcake, "I would hold you in contempt of court and give you an extra week in jail."
"I see," says Paddy. "And if I thought you were a son-of-a-bitch, what would you do?"
"In that case," replies Judge Rumcake, "I'd do nothing, because there's no law against thinking."
"Oh! Well in that case," concludes Paddy, "I think you are a son-of-a-bitch!"
Milarepa, Devageet and Sarjano find themselves sitting outside Pythagoras Clinic waiting to see Doctor Azima.
"What are you guys here for?" asks Devageet.
"It's-a my prick," admits Sarjano, nervously. "It has turned bright-a orange!"
"What?" exclaim Milarepa and Devageet together. "That is what I'm here for," says Milarepa. "And me too!" exclaims Devageet.
So the three swamis enter the clinic together.
Undressing, Milarepa and Devageet expose their bright orange machinery, and Sarjano unrolls his sausage.
"My God!" says Azima. "That is amazing!" And he starts to make his examinations.
"How is your sex-a life?" asks Azima. "Do you make-a love once a night?"
The three swamis look at each other and shake their heads in silence.
"Well-a, how-a about twice a week?" continues Azima.
"There was a time..." reflects Milarepa. Devageet and Sarjano nod quietly.
"Well-a, how about twice a month-a?" asks Azima.
"I wish!" says Devageet, dreamily.
"Once a month?" suggests Azima. There is another silence.
"Well, that's okay then!" says Azima. "Don't be worried. It is just-a rust!"
Ronald and Nancy Reagan are invited to dinner with Ed Meese and his wife, pope the Polack and his bishop, and Rajiv and Mrs. Gandhi.
They go to a nice restaurant downtown and are seated immediately at the celebrity table. With full pomp and circumstance, head waiter Reginald the homosexual serves them cocktails and takes their orders.
He returns to the kitchen and hands the order slip to Jablonski the cook.
"Hey, wait a minute," says Jablonski. "This order says `Give Nancy Reagan her favorite chicken parts.'"
"Yes, that is correct," agrees Reginald gaily. "What about it?"
"Well," says Jablonski. "What the hell are Nancy Reagan's favorite chicken parts?"
"I don't know," says the waiter, "but as far as I can tell, they must be right wings and assholes!"
Nivedano...
(Drumbeat)
(Gibberish)
Nivedano...
(Drumbeat)
Be silent.
Close your eyes.
Feel your body to be completely frozen.
Use this moment of silence
to go in without any fear.
This is your temple,
this is where every buddha
has found himself.
In this silence
you are no more yourself; you have become
part of an oceanic consciousness.
This is what being a buddha means.
Deeper and deeper...
Nivedano...
(Drumbeat)
Relax.
Let go.
Leave the body and the mind aside.
Just keep yourself as a watcher,
a witness.
And suddenly lights, flames, blessings
and flowers of the unknown
start showering on you.
This is your sky.
You can go as deep,
as far as you want.
You will not meet anyone on the way.
There is no need to be afraid.
You can only be encountered by yourself,
your authentic and original being.
What a blessed evening.
Ten thousand buddhas together,
rejoicing in silence,
tasting immortality.
In a single moment,
the whole eternity is condensed.
Nivedano...
(Drumbeat)
Come back
slowly and gracefully.
Remember,
you have been in the land of the buddhas.
Sit down for a few moments,
collecting your memory,
so that it can become an undercurrent
twenty-four hours in your life,
of joy... and bliss... and ecstasy.
Okay, Maneesha?
Yes, Beloved Master.
Can we celebrate ten thousand buddhas?
Yes, Beloved Master!
Next: Chapter 6: Cages of gold
Energy Enhancement Enlightened Texts Zen The Miracle
Chapters:
Osho - Talks on Zen: The Miracle, Chapter 1: How full, emptiness!, TURN YOUR HEART ROUND AND ENTER THE ORIGIN. DO NOT SEARCH FOR WHAT HAS SPRUNG OUT OF IT! WHEN YOU HAVE GAINED THE ORIGIN, WHAT HAS SPRUNG OUT OF IT WILL COME TO YOU OF ITSELF at energyenhancement.org
Osho - Talks on Zen: The Miracle, Chapter 2: Dissolved, just like ice, NOW, WHEN WE SEE THE FOLLOWERS OF AN ENLIGHTENED ZEN MASTER, WE REALIZE THAT THEY HAVE MANY DIFFICULTIES IN HEARING HIS TRUE TEACHINGS at energyenhancement.org
Osho - Talks on Zen: The Miracle, Chapter 2: Dissolved, just like ice, Question 1, YOU SEEM TO BE THROWING US BACK TO OURSELVES MORE AND MORE LATELY, REMINDING US THAT YOU HAVE DISAPPEARED, SO THERE IS NO ONE TO RELATE TO. BY WHAT MAY WE GAUGE IF WE HAVE A 'GOOD AND FRUITFUL' CONNECTION, WHEN WE ARE CONNECTING WITH NO ONE? at energyenhancement.org
Osho - Talks on Zen: The Miracle, Chapter 3: Unhitch the Universe, STUDENTS OF TODAY FAIL TO ACHIEVE THEIR ENDS. WHAT IS THEIR FAULT? IT LIES IN NOT HAVING FAITH IN THEMSELVES. BY LACK OF FAITH YOU FALL INTO A STATE OF UNCERTAINTY, IN WHICH YOU CONFORM TO ALL THE FLUCTUATIONS IN YOUR SURROUNDINGS, SUBJECTING YOURSELF TO THEIR MYRIAD REVOLUTIONS, SO THAT YOU ARE UNABLE TO ACHIEVE FREEDOM at energyenhancement.org
Osho - Talks on Zen: The Miracle, Chapter 3: Unhitch the Universe, Question 1, I IMAGINED THAT OUR TENDENCY TO PUT OURSELVES DOWN WAS A PRODUCT OF OUR CONDITIONING, AND SOMETHING PECULIAR TO MODERN MAN. BUT EVEN IN RINZAI'S TIME IT APPEARS THAT WAS THE CHIEF OBSTACLE TO SELF-REALIZATION TOO at energyenhancement.org
Osho - Talks on Zen: The Miracle, Chapter 4: This harvest moon, QUIETLY CONSIDER THE FACT THAT IF THIS WERE A TIME WHEN THE TRUE DHARMA HAD NOT YET SPREAD THROUGHOUT THE WORLD, IT WOULD BE IMPOSSIBLE FOR US TO COME INTO CONTACT WITH IT, EVEN IF WE WERE WILLING TO SACRIFICE OUR LIVES TO DO SO at energyenhancement.org
Osho - Talks on Zen: The Miracle, Chapter 4: This harvest moon, Question 1, WHAT IS IT ABOUT MAN TODAY THAT HE IS NOT ONLY LACKING IN THE SIMPLICITY AND INNOCENCE OF THE PEOPLE WE HEAR ABOUT IN THESE ZEN DISCOURSES, BUT THAT HE IS SO WARY OF COMMITMENT? at energyenhancement.org
Osho - Talks on Zen: The Miracle, Chapter 5: You must see for yourself, SUCCESSIVE PATRIARCHS PERSONALLY TRANSMITTED THE DHARMA FROM MASTER TO DISCIPLE. WITHOUT THE PERSONAL TRANSMISSION, NOT A SINGLE PATRIARCH, MASTER OR DISCIPLE, COULD BE A BUDDHA OR A PATRIARCH at energyenhancement.org
Osho - Talks on Zen: The Miracle, Chapter 5: You must see for yourself, Question 1, ARE YOU NOT THE EXCEPTION TO WHAT DOGEN SAYS -- IN THAT YOU DID NOT HAVE A PERSONAL TRANSMISSION FROM A MASTER? at energyenhancement.org
Osho - Talks on Zen: The Miracle, Chapter 6: Cages of gold, IF NOW YOU COMPREHEND IT, WHERE IS THAT WHICH YOU DID NOT COMPREHEND BEFORE? WHAT YOU WERE DELUDED ABOUT BEFORE IS WHAT YOU ARE NOW ENLIGHTENED ABOUT, AND WHAT YOU ARE NOW ENLIGHTENED ABOUT, IS WHAT YOU WERE DELUDED ABOUT BEFORE at energyenhancement.org
Osho - Talks on Zen: The Miracle, Chapter 6: Cages of gold, Question 1, NONE OF THE MASTERS WHOSE SERMONS WE HAVE BEEN HEARING ARE A PATCH ON YOU. IT'S NOT JUST THAT YOU ARE AS GREAT AS ONE WOULD EXPECT THIS FAR DOWN THE LINE; AND I'M SURE IT'S NOT JUST BECAUSE YOU ARE MY MASTER at energyenhancement.org
Osho - Talks on Zen: The Miracle, Chapter 7: The mysterious one, IF YOU WANT TO BE COMFORTABLY INDEPENDENT, FREE FROM BIRTH AND DEATH AND FREE TO GO OR STAY, YOU SHOULD RECOGNIZE THE ONE WHO IS HERE NOW LISTENING TO MY EXPOUNDING OF THE DHARMA at energyenhancement.org
Osho - Talks on Zen: The Miracle, Chapter 7: The mysterious one, Question 1, I HAVE UNDERSTOOD YOU TO SAY LATELY THAT THE BUDDHA, THE 'MYSTERIOUS ONE' WITHIN US, IS ALWAYS THERE, CONSTANT, UNAFFECTED BY WHATEVER WE DO at energyenhancement.org
Osho - Talks on Zen: The Miracle, Chapter 8: Joy in the morning, MY DUTY COMPELS ME TO ATTEMPT THE IMPOSSIBLE. EVEN IN TELLING YOU TO LOOK DIRECTLY INTO YOURSELF AND TO BE UNCONCERNED ABOUT OTHER THINGS, I AM ALREADY BURYING THE REAL THING UNDER VERBIAGE at energyenhancement.org
Osho - Talks on Zen: The Miracle, Chapter 8: Joy in the morning, Question 1, I CAN'T REMEMBER WHEN YOU LAST PAUSED TO LOOK AT YOUR WATCH TO DECIDE WHETHER TO SPEAK FURTHER OR NOT at energyenhancement.org
Osho - Talks on Zen: The Miracle, Chapter 9: The simple task of turning in, LET EACH AND EVERY ONE OF YOU TURN THE LIGHT INWARDS UPON HIMSELF, AND NOT TRY TO MEMORIZE MY WORDS. SINCE TIME WITHOUT BEGINNING, YOU HAVE TURNED YOUR BACK UPON THE LIGHT AND RUN AFTER DARKNESS at energyenhancement.org
Osho - Talks on Zen: The Miracle, Chapter 9: The simple task of turning in, Question 1, IF YOU WERE TO USE JUST ONE WORD TO DESCRIBE THE ESSENCE OF TRUE RELIGIOUSNESS, ONE WORD THAT IS THE KEY TO BEING ABLE TO DROP WHATEVER HAS BEEN AND SIMPLY LIVE ONE MOMENT AT A TIME -- WHAT WOULD THAT ONE WORD BE? at energyenhancement.org
Osho - Talks on Zen: The Miracle, Chapter 10: Sun and moon in one's sleeve, GOOD FRIENDS, MY TEACHING OF THE DHARMA TAKES MEDITATION AND WISDOM AS ITS BASIS. NEVER UNDER ANY CIRCUMSTANCES SAY MISTAKENLY THAT MEDITATION AND WISDOM ARE DIFFERENT; THEY ARE A UNITY, NOT TWO THINGS at energyenhancement.org
Osho - Talks on Zen: The Miracle, Chapter 10: Sun and moon in one's sleeve, Question 1, WHEN YOU SAY EACH EVENING DURING THE MEDITATION, 'GO IN, GO DEEPER AND DEEPER LIKE AN ARROW TO YOUR CENTER,' IS IT THAT THERE IS ACTUALLY NOWHERE TO GO AND NOTHING TO DO BECAUSE WE ARE ALREADY IN? at energyenhancement.org