OSHO
ZEN
THE MIRACLE
Chapter 7: The mysterious one
Question 1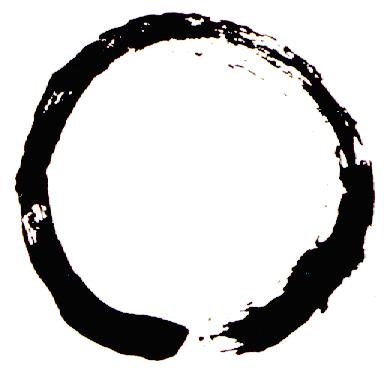 Energy Enhancement Enlightened Texts Zen The Miracle
Question 1
Maneesha has asked:
OUR BELOVED MASTER,
I HAVE UNDERSTOOD YOU TO SAY LATELY THAT THE BUDDHA, THE "MYSTERIOUS ONE" WITHIN US, IS ALWAYS THERE, CONSTANT, UNAFFECTED BY WHATEVER WE DO.
I ALWAYS HAD THE FEELING THAT THE MORE OFTEN WE ARE CONSCIOUS, THE MORE WE NOURISH THE INNER BUDDHA; BUT IF NOTHING WE CAN DO NEGATIVELY CAN DIMINISH HIM, THEN MY FEELING MUST BE JUST IMAGINATION. IS IT?
Maneesha, neither can you do anything negative to harm the buddha inside you, nor can you do anything positive to nourish the buddha inside you. It is complete and perfect in itself.
All that you can do is: by being conscious in your actions you can recognize it; by unconscious actions you can forget it. But you cannot do anything to it. Either you can remember and recognize and be transformed, or you can go on doing things which take you away from it and completely forget the way back. But whether you are positive or negative, your innermost buddha remains the same. You cannot do anything favorable or unfavorable to it. It is your transcendence.
Before we enter into the temple to have a look whether the buddha is there or not... a few little laughs, just to prepare the ground. Laughter takes away much of your seriousness, which is a hindrance. It takes away your burden. In a deep laughter you become total. It is not that you laugh fifty percent, that this time you laughed thirty percent. When you really laugh, remember Sardar Gurudayal Singh: he laughs a hundred percent. And it does not matter whether it is time to laugh or not. Laughter in itself is such a healthy, enjoyable phenomenon, that you don't have to have some reason for it.
I have to tell you the jokes just because you will not laugh without a reason. They are unnecessary; if you start laughing without a reason, that will be more spontaneous and fresh. Soon there will come a time that just a drumbeat, and everybody goes one hundred percent.
These jokes are only for beginners. The old sinners don't need them.
It is the weekend in Harlem, and we find Zabriski in an all-black disco called the Horny Honky, having a high time and partying like crazy.
A beautiful woman named Kootchee slithers up beside Zabriski and asks, "Hey, baby! Buy a lonely girl a drink?"
Zabriski smiles at this unbelievable luck and says, "Okay, sure, but to tell you the truth, I would really like to get screwed."
Kootchee is cool and she can dig it, so she takes our Polack by the hand and leads him across the smoke-filled, music-thumping dance floor to a door with a small slit in it marked, "Private."
"Just wait here, white boy," says Kootchee, and she disappears behind the door.
Suddenly the slit opens and a woman's voice asks, "What would you like, Sugarpie?"
"Like?" repeats Zabriski. "Like I said, I wanna get screwed."
"Sho-thing, darling," replies the voice. "But as you can see, this is a private club. You have to slip one hundred bucks into this slot for a membership fee."
At this, the partying Polack shouts, "Right on! Get down! And get funky!" as he puts a hundred dollar bill in the slot.
Five minutes go by and nothing happens, so Zabriski knocks again. When the little slot opens, Zabriski shouts, "Hey! I wanna get screwed!"
"What?" comes the reply. "Again?"
Devageet and two friends are hailing a rickshaw when they see pretty young Ma Yoga Butter also trying to hail the same rickshaw.
Devageet, seeing the situation and being such a gentleman, offers, "Come on, Butter, you might as well sit on my lap. I'm too old to give you my seat, and don't worry, I'm too old for it to be dangerous for you to sit on my lap."
Yoga Butter smiles and accepts the invitation. But after jolting around Bund Garden Road in the rickshaw for a while with Butter bouncing all over his lap, Devageet smiles and says, "I'm afraid I was wrong, Butter. You will have to get off. I'm not as old as I thought I was!"
A potato and a carrot are hitch-hiking at the side of the road when a cyclist comes around the corner and runs down the potato.
The next day, the carrot goes to visit his friend in the hospital. The potato does not look too good.
"Tell me, doc," says the carrot, anxiously, "do you think my friend will be okay?"
"He may recover," replies the doctor, "but frankly, for the rest of his life he will be a vegetable."
Olga Kowalski wins the draw, and is selected to be a contestant on the famous TV game show "Popular Polacks."
It is the end of the show, and the excited emcee announces the final category of questions and the grand prize of one million dollars.
Olga is selected, and the emcee asks, "Okay, Mrs. Kowalski, for one million dollars, what category of questions would you like to choose from?"
"Well," says Olga in a nervous voice, "I think I will choose `Religion'."
"Good!" shouts the emcee. "From the category `Religion', and for the big money, the question is -- What did Eve say to Adam that fateful night in the garden of Eden?"
Olga gets worried and thinks and thinks, but after a few minutes she gives up completely and says, "Oh, my god! That is a hard one."
And the emcee shouts, "Right! You win one million dollars!"
Go, Nivedano...
(Drumbeat)
(Gibberish)
Nivedano...
(Drumbeat)
Be silent.
Close your eyes.
Feel the body to be completely frozen
and go in...
Deeper and deeper.
You have nothing to lose...
but your eternity to find.
No desire... no longing...
just go in
for the simple sake of finding out the buddha.
Everybody who has gone in
has always found him,
without any exception.
To make it deeper and more clear, Nivedano...
(Drumbeat)
Relax, let go.
Feel the body apart from you,
the mind apart from you.
You just be a watcher.
This watcher is the buddha.
This blissful evening,
and thousands of buddhas make this place
the holiest one, this moment the most miraculous.
Nivedano, call all the buddhas back.
(Drumbeat)
Come back with your full glory
and ceremony and grace.
Sit down at least for a few minutes.
Recollect the experience.
Be soaked in it...
drunk with it...
drowned in it...
so that it can become a constant stream
flowing in your every action
or non-action,
waking or asleep.
This way I teach you the buddha.
You don't have to become buddhas,
you are...
just a little recognition,
a little courage to look within yourself.
Okay, Maneesha?
Yes, Beloved Master.
Can we celebrate all the buddhas?
Yes, Beloved Master!
Next: Chapter 8: Joy in the morning
Energy Enhancement Enlightened Texts Zen The Miracle
Chapters:
Osho - Talks on Zen: The Miracle, Chapter 1: How full, emptiness!, TURN YOUR HEART ROUND AND ENTER THE ORIGIN. DO NOT SEARCH FOR WHAT HAS SPRUNG OUT OF IT! WHEN YOU HAVE GAINED THE ORIGIN, WHAT HAS SPRUNG OUT OF IT WILL COME TO YOU OF ITSELF at energyenhancement.org
Osho - Talks on Zen: The Miracle, Chapter 2: Dissolved, just like ice, NOW, WHEN WE SEE THE FOLLOWERS OF AN ENLIGHTENED ZEN MASTER, WE REALIZE THAT THEY HAVE MANY DIFFICULTIES IN HEARING HIS TRUE TEACHINGS at energyenhancement.org
Osho - Talks on Zen: The Miracle, Chapter 2: Dissolved, just like ice, Question 1, YOU SEEM TO BE THROWING US BACK TO OURSELVES MORE AND MORE LATELY, REMINDING US THAT YOU HAVE DISAPPEARED, SO THERE IS NO ONE TO RELATE TO. BY WHAT MAY WE GAUGE IF WE HAVE A 'GOOD AND FRUITFUL' CONNECTION, WHEN WE ARE CONNECTING WITH NO ONE? at energyenhancement.org
Osho - Talks on Zen: The Miracle, Chapter 3: Unhitch the Universe, STUDENTS OF TODAY FAIL TO ACHIEVE THEIR ENDS. WHAT IS THEIR FAULT? IT LIES IN NOT HAVING FAITH IN THEMSELVES. BY LACK OF FAITH YOU FALL INTO A STATE OF UNCERTAINTY, IN WHICH YOU CONFORM TO ALL THE FLUCTUATIONS IN YOUR SURROUNDINGS, SUBJECTING YOURSELF TO THEIR MYRIAD REVOLUTIONS, SO THAT YOU ARE UNABLE TO ACHIEVE FREEDOM at energyenhancement.org
Osho - Talks on Zen: The Miracle, Chapter 3: Unhitch the Universe, Question 1, I IMAGINED THAT OUR TENDENCY TO PUT OURSELVES DOWN WAS A PRODUCT OF OUR CONDITIONING, AND SOMETHING PECULIAR TO MODERN MAN. BUT EVEN IN RINZAI'S TIME IT APPEARS THAT WAS THE CHIEF OBSTACLE TO SELF-REALIZATION TOO at energyenhancement.org
Osho - Talks on Zen: The Miracle, Chapter 4: This harvest moon, QUIETLY CONSIDER THE FACT THAT IF THIS WERE A TIME WHEN THE TRUE DHARMA HAD NOT YET SPREAD THROUGHOUT THE WORLD, IT WOULD BE IMPOSSIBLE FOR US TO COME INTO CONTACT WITH IT, EVEN IF WE WERE WILLING TO SACRIFICE OUR LIVES TO DO SO at energyenhancement.org
Osho - Talks on Zen: The Miracle, Chapter 4: This harvest moon, Question 1, WHAT IS IT ABOUT MAN TODAY THAT HE IS NOT ONLY LACKING IN THE SIMPLICITY AND INNOCENCE OF THE PEOPLE WE HEAR ABOUT IN THESE ZEN DISCOURSES, BUT THAT HE IS SO WARY OF COMMITMENT? at energyenhancement.org
Osho - Talks on Zen: The Miracle, Chapter 5: You must see for yourself, SUCCESSIVE PATRIARCHS PERSONALLY TRANSMITTED THE DHARMA FROM MASTER TO DISCIPLE. WITHOUT THE PERSONAL TRANSMISSION, NOT A SINGLE PATRIARCH, MASTER OR DISCIPLE, COULD BE A BUDDHA OR A PATRIARCH at energyenhancement.org
Osho - Talks on Zen: The Miracle, Chapter 5: You must see for yourself, Question 1, ARE YOU NOT THE EXCEPTION TO WHAT DOGEN SAYS -- IN THAT YOU DID NOT HAVE A PERSONAL TRANSMISSION FROM A MASTER? at energyenhancement.org
Osho - Talks on Zen: The Miracle, Chapter 6: Cages of gold, IF NOW YOU COMPREHEND IT, WHERE IS THAT WHICH YOU DID NOT COMPREHEND BEFORE? WHAT YOU WERE DELUDED ABOUT BEFORE IS WHAT YOU ARE NOW ENLIGHTENED ABOUT, AND WHAT YOU ARE NOW ENLIGHTENED ABOUT, IS WHAT YOU WERE DELUDED ABOUT BEFORE at energyenhancement.org
Osho - Talks on Zen: The Miracle, Chapter 6: Cages of gold, Question 1, NONE OF THE MASTERS WHOSE SERMONS WE HAVE BEEN HEARING ARE A PATCH ON YOU. IT'S NOT JUST THAT YOU ARE AS GREAT AS ONE WOULD EXPECT THIS FAR DOWN THE LINE; AND I'M SURE IT'S NOT JUST BECAUSE YOU ARE MY MASTER at energyenhancement.org
Osho - Talks on Zen: The Miracle, Chapter 7: The mysterious one, IF YOU WANT TO BE COMFORTABLY INDEPENDENT, FREE FROM BIRTH AND DEATH AND FREE TO GO OR STAY, YOU SHOULD RECOGNIZE THE ONE WHO IS HERE NOW LISTENING TO MY EXPOUNDING OF THE DHARMA at energyenhancement.org
Osho - Talks on Zen: The Miracle, Chapter 7: The mysterious one, Question 1, I HAVE UNDERSTOOD YOU TO SAY LATELY THAT THE BUDDHA, THE 'MYSTERIOUS ONE' WITHIN US, IS ALWAYS THERE, CONSTANT, UNAFFECTED BY WHATEVER WE DO at energyenhancement.org
Osho - Talks on Zen: The Miracle, Chapter 8: Joy in the morning, MY DUTY COMPELS ME TO ATTEMPT THE IMPOSSIBLE. EVEN IN TELLING YOU TO LOOK DIRECTLY INTO YOURSELF AND TO BE UNCONCERNED ABOUT OTHER THINGS, I AM ALREADY BURYING THE REAL THING UNDER VERBIAGE at energyenhancement.org
Osho - Talks on Zen: The Miracle, Chapter 8: Joy in the morning, Question 1, I CAN'T REMEMBER WHEN YOU LAST PAUSED TO LOOK AT YOUR WATCH TO DECIDE WHETHER TO SPEAK FURTHER OR NOT at energyenhancement.org
Osho - Talks on Zen: The Miracle, Chapter 9: The simple task of turning in, LET EACH AND EVERY ONE OF YOU TURN THE LIGHT INWARDS UPON HIMSELF, AND NOT TRY TO MEMORIZE MY WORDS. SINCE TIME WITHOUT BEGINNING, YOU HAVE TURNED YOUR BACK UPON THE LIGHT AND RUN AFTER DARKNESS at energyenhancement.org
Osho - Talks on Zen: The Miracle, Chapter 9: The simple task of turning in, Question 1, IF YOU WERE TO USE JUST ONE WORD TO DESCRIBE THE ESSENCE OF TRUE RELIGIOUSNESS, ONE WORD THAT IS THE KEY TO BEING ABLE TO DROP WHATEVER HAS BEEN AND SIMPLY LIVE ONE MOMENT AT A TIME -- WHAT WOULD THAT ONE WORD BE? at energyenhancement.org
Osho - Talks on Zen: The Miracle, Chapter 10: Sun and moon in one's sleeve, GOOD FRIENDS, MY TEACHING OF THE DHARMA TAKES MEDITATION AND WISDOM AS ITS BASIS. NEVER UNDER ANY CIRCUMSTANCES SAY MISTAKENLY THAT MEDITATION AND WISDOM ARE DIFFERENT; THEY ARE A UNITY, NOT TWO THINGS at energyenhancement.org
Osho - Talks on Zen: The Miracle, Chapter 10: Sun and moon in one's sleeve, Question 1, WHEN YOU SAY EACH EVENING DURING THE MEDITATION, 'GO IN, GO DEEPER AND DEEPER LIKE AN ARROW TO YOUR CENTER,' IS IT THAT THERE IS ACTUALLY NOWHERE TO GO AND NOTHING TO DO BECAUSE WE ARE ALREADY IN? at energyenhancement.org