OSHO
ZEN
THE ORIGINAL MAN
Chapter 1: You simply are
Question 1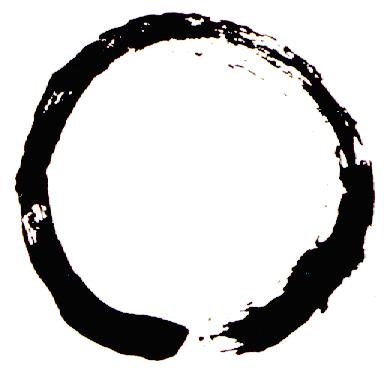 Energy Enhancement Enlightened Texts Zen The Original Man
Question 1
Anando has asked:
OUR BELOVED MASTER,
WHAT IS IT TO BE ORIGINAL? IS THE AWAKENED MAN, THE MAN OF ZEN, THE ONLY TRULY ORIGINAL MAN?
Anando, to be original simply means just as you were born -- fresh, uncluttered by any garbage, theology, religion, politics, etiquette, manners. As you grow up, around you much garbage grows. The society helps to grow it; the whole educational system exists to support it. By the time you are still young, you have already lost your original home. You know so much, but you don't know anything in fact. You pretend so much, you may even believe in your pretensions, but that does not make them true. The whole society up to now has been creating hypocrites.
The original man is just the polar opposite of the hypocrite. He is simply natural, unpredictable. The hypocrite is predictable. You know what he is going to do -- his reactions, his responses. You know his future, because he is a false entity not a living plant. You cannot predict in what directions the branches will go, on which branches the flowers will come. Everything is unpredictable, but with a plastic plant everything is known and predictable. Society wants you to be predictable, because its whole business depends on predictability.
The day I entered America, the first question the immigration department asked me was: "Are you an anarchist?" I had been told beforehand that anarchists are not allowed in America.
I told the man, "I am something more."
He said, "My God, for something more there is no regulation." He had his book open: communists, anarchists are not allowed... but something more...?
He looked at me and he said, "You look like something more, but you will be in trouble and you will create trouble for us."
I said, "I am a silent man. I don't even leave my room."
He said, "That is the danger, but because in the rules there is no provision for preventing something more than the anarchist, I have to allow you."
And from that very moment the struggle began that lasted for five years.
The original man is simply a natural man not nurtured by the society. He has kept himself aloof and individual. He has not allowed anybody to condition him.
My father used to go to the temple to listen to the monks and the priests of Jainism, and he would ask me, "You are sitting here uselessly, why don't you come with me?"
I said, "You are going in search of something which I have found."
He said, "It is very difficult to talk with you."
I said, "It is."
He tried to persuade me many times: "A very learned monk is speaking today in the temple."
I said, "It does not matter who is speaking in the temple, in my temple there is absolute silence. Learning is all rubbish."
But my grandfather was a different kind of man. When my father had gone to the temple, he would say, "Now, come on. Let us have a little fun."
He was old but very childlike. He would provoke me, "Let us disturb the meeting. At my age it does not look right, but I will be your protector."
And he was one of the oldest persons in the community. So he said, "Don't you be worried, you just create as much chaos as possible. I will not support you directly, but I will be there to see that no harm is done to you."
I said, "That's okay."
Then my father would see that I had come with my grandfather, and then he would become afraid that now...
And small questions would create trouble. Those learned monks... I would stand up in the middle, and people would start shouting, "Don't stand up in the middle!"
And my grandfather would say, "He will stand. Nobody can stop my child from asking a relevant question."
And I used to ask all kinds of questions which those poor fellows were not able to answer... just small things. In Jainism a woman cannot go into ultimate freedom, and if the man was talking about that I would ask him, "How do you know? Are you a woman?"
He would look here and there... some support...?
"On what grounds do you say that a woman cannot enter heaven?"
All that he could say was, "It is written in the scripture."
I said, "Then it is not your experience. Have you been to heaven? Have you seen that there are no women there?"
He said, "My God, nobody has asked about this, and nobody comes back from heaven."
"Then," I said, "who has written that scripture? Somebody who has not gone to heaven writes that a woman cannot enter heaven, and you are repeating it like a parrot...?"
The poor fellow's learnedness was finished, and my grandfather would take hold of me and say, "Child, let us go."
Back home my father would say, "I asked you to come but at that time you were talking great philosophy. Why did you go with your grandfather?"
I said, "I never deny him, he is so old. And I wanted him with me; otherwise you would have been preventing me. In his presence you cannot prevent me. I don't trust that you will go against the so-called manners of your society. I trust him. In fact he is a revolutionary."
He used to take me to other religions' meetings. He was so old and respected by the community, but seeing me with him, everybody became nervous that "something is going to happen. Both these fellows should not be seen together." And he was always ready.
Whenever I would find that something was happening, somebody was talking about God, I would tell him, "This is not a time to waste. You are tired, but you have to come, because alone, I am too small and they will all start shouting at me and trying to silence me."
He said, "Don't be worried. As long as I am alive nobody can stop you from asking questions. The basic purpose of these assemblies is to find out, to inquire, to question."
And to the man who was speaking on God, I would ask, "Have you seen God with your own eyes?"
He would look all around....
I would say, "Are you looking for witnesses? Put your hand on your heart, and in the name of God be truthful: Have you seen God?"
And in a temple these poor believers cannot lie! He would say, "No, I have not seen him... I believe in God."
I said, "Belief means nothing. One can believe in anything. You have some nerve to talk about God without having seen him. Have you heard that he is sick?"
He would say, "I have never heard such a thing. God... and sick?"
I said, "Why not? I was just preparing you for the bad news."
He said, "What do you mean?"
I said, "Friedrich Nietzsche says God is dead. Can your belief protect God from dying? All this lecturing about God, not even knowing the ABC of experience.... You are fooling and cheating people."
Then everybody would fall silent and my grandfather would say, "The work is done. He will never come to this town again."
And it used to happen that those people never came again, knowing perfectly well that I would be there.
When I left the town and went to the university, I used to come back on holidays. My grandfather would say, "I miss you very much because those old idiots, knowing that you are not here, have started coming back. And I am too old to create a disturbance. You were a great help to me because I want to destroy all these nonsense beliefs."
One should either know, or should know that one does not know.
The original man is simply a natural man who has survived the conditioning of the society, the manners of the society; who has asked everything before accepting anything; who has inquired into the truth of anything before accepting it. He is never a hypocrite.
The Zen man certainly is the original man. It is the search for the original man, your very nature, where you are not a man, not a woman, not a Hindu, not a Christian; where you simply are -- unfettered freedom, unscratched sky. The beauty of it and the benediction of it is infinite.
Now it is time for a really original man....
Sardar Gurudayal Singh got the point! He always gets it before anybody else. He is a bodhisattva.
(BETURBANNED SARDAR, DEEP IN BELLY LAUGH, HAS, AS IS NOW A NIGHTLY OCCURRENCE, SENT RIPPLES OF LAUGHTER TO EVERY CORNER OF THE AUDITORIUM. THE MASTER, HAS TURNED IN SARDAR'S DIRECTION AND HAS ALSO JOINED IN THE LAUGHTER.)
Paddy is in town for a big party at the Wonky Donkey Pub. By five in the morning, Paddy has had enough. He leaves the party and makes his way back to his hotel. Staggering around, he climbs up three flights of stairs before he remembers that there is an elevator. Pulling open the elevator door, Paddy steps into the open elevator shaft and falls straight to the basement.
Shakily, he stands up, brushes himself off and adjusts his cap.
"Dammit!" Paddy shouts, "I said UP!"
Olga Kowalski wakes up late one morning. Her hair is full of curlers, her eyes are puffy and her face has a mud pack on from the night before.
She plods downstairs to the kitchen in an old housecoat and a worn out pair of carpet slippers.
Looking blearily out of the kitchen window, Olga sees that the garbage truck is about to move on up the street. She grabs her bag of garbage, dashes out of the house and races up to one of the garbage men, panting.
"Am I too late?" gasps Olga.
"No, lady," replies the man, "just jump right in!"
Zabriski calls for his little son, Albert, and gives him five dollars. "Albert," he says, "go to the store and get three pounds of butter."
Albert dashes off, grabbing the family dog, Bucko, to take along with him. On the way to the grocers, Albert passes his favorite sweet shop and gets a better idea of what to do with the money.
He runs into the candy store and buys sweets. Afterwards, he sneaks back home and hides the chocolates under his bed. Then little Albert puts on a sad face and goes to see his father. "What happened?" asks Zabriski. "Where's the butter?"
"The dog," says Little Albert, pointing to Bucko. "That son-of-a-bitch snatched the butter away from me and ate it all up!"
Zabriski grabs the little dog and puts him up on the weighing scale. The scale indicates exactly three pounds.
Zabriski scratches his Polack head, turns to little Albert and says, "Well, there's the butter, now where the hell is the dog?"
Now, Nivedano...
(Drumbeat)
(Gibberish)
Nivedano...
(Drumbeat)
Be silent, feel your body to be frozen.
Close your eyes and all the doors that open outwards.
Gather your life energy inwards; move as deep as possible. There, is waiting your real being, the buddha.
Rejoice this moment -- the experience of being a buddha. The clouds overhead are very happy.
Deeper and deeper, so your memory becomes engraved with the reality of your being.
Essentially everyone is a buddha. It is only a question of remembering it.
To make the perception more clear....
Nivedano...
(Drumbeat)
Relax. Drop the body, drop the mind, drop everything.... Just remain a watcher.
This witnessing is the ultimate experience of life because it opens the doors of miracles. The first miracle is, it makes you aware of your originality. It takes away all the dust that has gathered upon your mirror. It washes away all thoughts and leaves behind only the original man.
The original man is the buddha -- they are synonymous.
Remember your natural self twenty-four hours -- silently, running like an undercurrent in all your activities. Never lose track of your original being and you have found eternity, and you have found divinity, and you have found all the treasures of the world.
To be natural, to be original is just to be in tune with existence. And slowly, slowly even this much separation disappears. You are not in tune, you are no more. Only a great universe is, with all its ecstasy, with all its joy, with all its blessings.
Nivedano...
(Drumbeat)
Come back, but don't come back as your old self. Come back with this new originality, with this new, natural....
Sit down for a few minutes, just rejoicing the fact of your buddhahood, of your original man.
Okay, Anando?
Yes, Beloved Master.
Can we celebrate the ten thousand buddhas gathered?
Yes!
Next: Chapter 2: Only a remembrance
Energy Enhancement Enlightened Texts Zen The Original Man
Chapters:
Osho - Talks on Zen: The Original Man, Chapter 1: You simply are, IMAGINE A CHILD SLEEPING NEXT TO ITS PARENTS AND DREAMING IT IS BEING BEATEN OR IS PAINFULLY SICK. THE PARENTS CANNOT HELP THE CHILD, NO MATTER HOW MUCH IT SUFFERS, FOR NO ONE CAN ENTER THE DREAMING MIND OF ANOTHER. IF THE CHILD COULD AWAKEN ITSELF, IT COULD BE FREED OF THIS SUFFERING AUTOMATICALLY at energyenhancement.org
Osho - Talks on Zen: The Original Man, Chapter 1: You simply are, Question 1, WHAT IS IT TO BE ORIGINAL? IS THE AWAKENED MAN, THE MAN OF ZEN, THE ONLY TRULY ORIGINAL MAN? at energyenhancement.org
Osho - Talks on Zen: The Original Man, Chapter 2: Only a remembrance, IF YOU MEET A BUDDHA, CUT HIM DOWN; IF YOU MEET A PATRIARCH, CUT HIM DOWN; IF YOU MEET AN ARHAT, CUT HIM DOWN; IF YOU MEET YOUR PARENTS, CUT THEM DOWN AND IF YOU MEET YOUR RELATIVES, CUT THEM DOWN at energyenhancement.org
Osho - Talks on Zen: The Original Man, Chapter 2: Only a remembrance, Question 1, I THOUGHT ENLIGHTENMENT WAS THE END OF ALL PROBLEMS. AFTER LAST NIGHT I REALIZED IT COULD BE THE BEGINNING OF A NEW ONE: HOW TO AVOID BECOMING A LUKEWARM BODHISATTVA? at energyenhancement.org
Osho - Talks on Zen: The Original Man, Chapter 3: Look in and find it, SINCE THE BUDDHAS AND PATRIARCHS, THERE HAVE BEEN THREE GENERAL LEVELS OF DEALING WITH PEOPLE. ON THE UPPERMOST LEVEL THERE ARE NO FURTHER TECHNIQUES, NO MEANING OF PRINCIPLE; VERBAL UNDERSTANDING IS IMPOSSIBLE at energyenhancement.org
Osho - Talks on Zen: The Original Man, Chapter 3: Look in and find it, Question 1, SHOITSU HAD THREE LEVELS OF DEVICE, BUT I SUSPECT YOU HAVE A LOT MORE THAN THAT UP YOUR ABUNDANT SLEEVE. DO WE HAVE TO WAIT UNTIL WE TOO, ARE PURE AND TRUE, BEFORE YOU WILL REVEAL YOUR DEVICES TO US? at energyenhancement.org
Osho - Talks on Zen: The Original Man, Chapter 4: The inner innocence, AS SOON AS I GET UP ON THE SEAT TO SPEAK, I AM ALREADY INVOLVED IN THE DUSTS. IF I GO ON AND FREEZE MY EYES, IT WOULD JUST SHOW A FLAW at energyenhancement.org
Osho - Talks on Zen: The Original Man, Chapter 4: The inner innocence, Question 1, DOKAI SAYS IT IS ALL DREAM TALK. ARE YOUR WORDS THEN JUST AN EXCUSE TO LULL US INTO A SPACE WHERE HOPEFULLY, SOME DAY, WE MAY BE READY FOR THE SPECIAL TRANSMISSION? at energyenhancement.org
Osho - Talks on Zen: The Original Man, Chapter 5: The sky of realisation, UPON SUCH REALIZATION, QUESTION YOURSELF EVEN MORE INTENSELY IN THIS WISE: 'MY BODY IS LIKE A PHANTOM, LIKE BUBBLES ON A STREAM. MY MIND, LOOKING INTO ITSELF, IS AS FORMLESS AS EMPTY SPACE, YET SOMEWHERE WITHIN, SOUNDS ARE PERCEIVED. WHO IS HEARING?' at energyenhancement.org
Osho - Talks on Zen: The Original Man, Chapter 5: The sky of realisation, Question 1, LAST NIGHT YOU SAID THAT THE TRANSMISSION CAN HAPPEN IN A SECOND, THAT YOU REACH OUT TO US EVERY DAY -- BUT STILL OUR DOORS ARE CLOSED. SO MANY OF US HAVE BEEN WITH YOU SO MANY YEARS; YOU HAVE MELTED OUR HEARTS SO MANY TIMES. CAN IT BE THAT OUR DOORS HAVE SOMEHOW RUSTED SHUT? at energyenhancement.org
Osho - Talks on Zen: The Original Man, Chapter 6: Roots in the universe, THE ULTIMATE WAY IS THE ONE REAL GREAT WAY. THE MIND OF FAITH IS THE NON-DUALISTIC, INCONCEIVABLE MIND at energyenhancement.org
Osho - Talks on Zen: The Original Man, Chapter 6: Roots in the universe, Question 1, DOES MANZAN MAKE IT AS A MASTER? at energyenhancement.org
Osho - Talks on Zen: The Original Man, Chapter 7: Zen is love, IF YOU WOULD FREE YOURSELF OF THE SUFFERINGS OF THE SIX REALMS, YOU MUST LEARN THE DIRECT WAY TO BECOME A BUDDHA. THIS WAY IS NO OTHER THAN THE REALIZATION OF YOUR OWN MIND at energyenhancement.org
Osho - Talks on Zen: The Original Man, Chapter 7: Zen is love, Question 1, LAST NIGHT I HEARD YOU REFER TO ZEN AS 'THE GREAT LOVE AFFAIR.' YET, RARELY ARE LOVE OR COMPASSION MENTIONED IN ZEN ANECDOTES OR DISCOURSES OF THE MASTERS. WHY IS THIS? at energyenhancement.org
Osho - Talks on Zen: The Original Man, Chapter 8: From the mortal to the immortal, SUBTLY INCLUDED WITHIN THE TRUE, INQUIRY AND RESPONSE COME UP TOGETHER. COMMUNING WITH THE SOURCE AND COMMUNING WITH THE PROCESS, IT INCLUDES INTEGRATION AND INCLUDES THE ROAD at energyenhancement.org
Osho - Talks on Zen: The Original Man, Chapter 8: From the mortal to the immortal, Question 1, TOZAN SPEAKS OF 'PROPER ATTUNEMENT...' at energyenhancement.org
Osho - Talks on Zen: The Original Man, Chapter 9: Yaa-hoo! -- a living sound, RINZAI SAID TO A MONK, SOMETIMES, A SHOUT IS LIKE A HARD AND DURABLE JEWELED SWORD. SOMETIMES A SHOUT IS LIKE A LION, CROUCHING ON THE GROUND -- STRONG AND POWERFUL at energyenhancement.org
Osho - Talks on Zen: The Original Man, Chapter 9: Yaa-hoo! -- a living sound, Question 1, RINZAI SAID: 'WHEN HOST AND GUEST MEET EACH OTHER, THERE IS ALWAYS AN EXCHANGE OF WORDS OR DISCUSSION.' BUT HE DID NOT KNOW ABOUT YOU. I WONDER WHAT RINZAI WOULD MAKE OF A DANCING MASTER AND OUR YAA-HOO! SHOUT? at energyenhancement.org