OSHO
ZEN
THE ORIGINAL MAN
Chapter 2: Only a remembrance
Question 1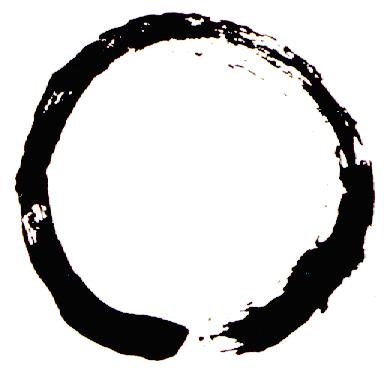 Energy Enhancement Enlightened Texts Zen The Original Man
Question 1
Anando has asked:
OUR BELOVED MASTER,
I THOUGHT ENLIGHTENMENT WAS THE END OF ALL PROBLEMS. AFTER LAST NIGHT I REALIZED IT COULD BE THE BEGINNING OF A NEW ONE: HOW TO AVOID BECOMING A LUKEWARM BODHISATTVA?
Anando, enlightenment is the end of all problems. But if you cling to enlightenment, then you create a problem. Experience it and drop it. Don't carry it. You have experienced it, you have become it; now there is no need even to think about it.
Do you think in my silent nights and days I have ever thought that I'm enlightened? I don't remember, even for a single moment. It is just like you are a man -- do you remember in twenty-four hours sometimes that you are a man and not a lion or a parrot or a rat? Neither do parrots think about it.
Once you are enlightened, what does it mean to be enlightened? It simply means all problems are dissolved.
But you can make a problem. Man has the capacity to make a problem where there is no problem at all.
It is just old habit -- you can start thinking, is this true enlightenment or not? Is this lukewarm enlightenment or a hot potato?
Anando, even if you want to become a lukewarm bodhisattva you cannot -- you are a hot potato. You may not know it but everybody else knows it -- that this Anando is a hot-potato buddha.
Satisfied?
Now everybody will taste you. And just feel whether she is really a hot potato! Don't take my word, experience it.
There is an even bigger hot potato, Avirbhava. She is taking a suntan somewhere in Singapore just to become more hot. Within two or three days you will hear her. She is bringing a whole load of old gods... forty she has already collected. Anando is her associate director. You can call the museum the Museum of Gods, or you can call it the Museum of the Hot Potatoes -- they are synonymous.
Olga Kowalski gets out of bed and goes into the bathroom. She has forgotten her husband's warning about sitting on the newly-painted toilet seat. She sits down and makes herself comfortable. But half an hour later, when Olga tries to get up, she is stuck to the seat.
Kowalski comes home late and finds Olga freaking out in the bathroom. He manages to unscrew the seat from the toilet and then phones for the fire department. While the fire truck is on its way, Kowalski helps Olga into the bed, and then covers her ass with his ten-gallon cowboy hat.
Just then, Fire Chief Muldoon and his crew burst into the bedroom carrying hoses. Muldoon drops his axe and goes over to examine the situation carefully. After a few moments he pulls Kowalski aside and whispers to him, "We can save your wife, but I'm afraid the cowboy has had it!"
Big Leroy is coming home from work one day, when he stops in the fish market and buys himself an eel for his dinner. He slips it into his coat pocket and goes into the Crazy Crocodile Pub for a drink.
Some hours and drinks later, Leroy reels out of the pub and stumbles home. When he gets there, he wobbles into the bathroom to relieve himself.
Swaying backwards and forwards, Leroy fumbles in his pants and pulls out what he thinks is his prick. He feels a warm trickle running down his leg, and looks down with wide-eyed disbelief.
"I knew you was big," mutters Leroy, "and I knew you was black. But I sure did not know you had such beautiful blue eyes!"
Bernie Bush, the ace political reporter for the American Righteous News, is having a day off with his family at the zoo. They are walking by the lions' cage, when Bernie notices a young boy reaching his hands through the bars to pet one of the lions.
Another huge lion suddenly leaps forward with a tremendous roar, but at the last second, the boy is swept to safety by a man in the crowd.
Spotting a sensational story, Bernie approaches the man and says, "Excuse me, sir, but that was an incredible display of instant courage. I want to write a story about you for my newspaper. Tell me, where do you get such courage?"
"Simple," Swami Deva Coconut said, "I'm a disciple of Osho Rajneesh."
"What?" shouts the right-wing reporter, turning and walking away, "This will make a real story for sure!"
The following day, the headline of the American Righteous News reads: "Rajneesh Disciple Snatches Lunch From Hungry African Immigrant!"
Nivedano...
(Drumbeat)
(Gibberish)
Nivedano...
(Drumbeat)
Be silent, close your eyes.
Feel your body to be frozen...
Gather your life energy to the very center of your being. The more concentrated is the life energy... it suddenly bursts into a flame. This flame burns everything that is false in you and brings back the original man -- the way nature intended you to be, not the way you have been nurtured to be.
The original man is the buddha.
Not to be a hypocrite is the only discipline.
Just drop everything false. And the deeper you go, the false starts dropping on its own accord. It is an exploration of tremendous meaning.
If you can find your original man, you have found everything that this existence contains -- all the splendor, all the glory, all the ceremony, all the joy.
Nivedano...
(Drumbeat)
Relax. Let the body be there, let the mind be there, and you are simply the watcher. You have nothing to do with the body or the mind.
Just be clear that you don't get identified with the body-mind system. You remain a pure watcher, unconcerned.
This brings you to the very center of your life, and to the very center of the universe too.
Drink it deeply -- the experience -- so that it remains all the day long with you, running like an undercurrent.
For this moment you are a buddha. I want you to be a twenty-four-hour buddha, no holiday.
To be your original being is the greatest dignity that the universe can confer on you. It is nothing to do with the society, nothing to do with any religion, nothing to do with any philosophy. It is pure existence conferring on you all the joys, all the flowers, all the stars.
The whole universe becomes your home.
This is the dance which shows the fulfillment of meditation.
Nivedano...
(Drumbeat)
Come back all the buddhas, carrying your experience with you. Sit down slowly, silently, gracefully, remembering the place where you have been.
Buddhahood is not an achievement, it is only a remembrance.
You are a buddha whether you know it or not.
In this peace, in this silence, how beautiful becomes the whole universe...
Okay, Anando?
Yes, Beloved Master.
Can we celebrate the assembly of ten thousand buddhas?
Yes!
Next: Chapter 3: Look in and find it
Energy Enhancement Enlightened Texts Zen The Original Man
Chapters:
Osho - Talks on Zen: The Original Man, Chapter 1: You simply are, IMAGINE A CHILD SLEEPING NEXT TO ITS PARENTS AND DREAMING IT IS BEING BEATEN OR IS PAINFULLY SICK. THE PARENTS CANNOT HELP THE CHILD, NO MATTER HOW MUCH IT SUFFERS, FOR NO ONE CAN ENTER THE DREAMING MIND OF ANOTHER. IF THE CHILD COULD AWAKEN ITSELF, IT COULD BE FREED OF THIS SUFFERING AUTOMATICALLY at energyenhancement.org
Osho - Talks on Zen: The Original Man, Chapter 1: You simply are, Question 1, WHAT IS IT TO BE ORIGINAL? IS THE AWAKENED MAN, THE MAN OF ZEN, THE ONLY TRULY ORIGINAL MAN? at energyenhancement.org
Osho - Talks on Zen: The Original Man, Chapter 2: Only a remembrance, IF YOU MEET A BUDDHA, CUT HIM DOWN; IF YOU MEET A PATRIARCH, CUT HIM DOWN; IF YOU MEET AN ARHAT, CUT HIM DOWN; IF YOU MEET YOUR PARENTS, CUT THEM DOWN AND IF YOU MEET YOUR RELATIVES, CUT THEM DOWN at energyenhancement.org
Osho - Talks on Zen: The Original Man, Chapter 2: Only a remembrance, Question 1, I THOUGHT ENLIGHTENMENT WAS THE END OF ALL PROBLEMS. AFTER LAST NIGHT I REALIZED IT COULD BE THE BEGINNING OF A NEW ONE: HOW TO AVOID BECOMING A LUKEWARM BODHISATTVA? at energyenhancement.org
Osho - Talks on Zen: The Original Man, Chapter 3: Look in and find it, SINCE THE BUDDHAS AND PATRIARCHS, THERE HAVE BEEN THREE GENERAL LEVELS OF DEALING WITH PEOPLE. ON THE UPPERMOST LEVEL THERE ARE NO FURTHER TECHNIQUES, NO MEANING OF PRINCIPLE; VERBAL UNDERSTANDING IS IMPOSSIBLE at energyenhancement.org
Osho - Talks on Zen: The Original Man, Chapter 3: Look in and find it, Question 1, SHOITSU HAD THREE LEVELS OF DEVICE, BUT I SUSPECT YOU HAVE A LOT MORE THAN THAT UP YOUR ABUNDANT SLEEVE. DO WE HAVE TO WAIT UNTIL WE TOO, ARE PURE AND TRUE, BEFORE YOU WILL REVEAL YOUR DEVICES TO US? at energyenhancement.org
Osho - Talks on Zen: The Original Man, Chapter 4: The inner innocence, AS SOON AS I GET UP ON THE SEAT TO SPEAK, I AM ALREADY INVOLVED IN THE DUSTS. IF I GO ON AND FREEZE MY EYES, IT WOULD JUST SHOW A FLAW at energyenhancement.org
Osho - Talks on Zen: The Original Man, Chapter 4: The inner innocence, Question 1, DOKAI SAYS IT IS ALL DREAM TALK. ARE YOUR WORDS THEN JUST AN EXCUSE TO LULL US INTO A SPACE WHERE HOPEFULLY, SOME DAY, WE MAY BE READY FOR THE SPECIAL TRANSMISSION? at energyenhancement.org
Osho - Talks on Zen: The Original Man, Chapter 5: The sky of realisation, UPON SUCH REALIZATION, QUESTION YOURSELF EVEN MORE INTENSELY IN THIS WISE: 'MY BODY IS LIKE A PHANTOM, LIKE BUBBLES ON A STREAM. MY MIND, LOOKING INTO ITSELF, IS AS FORMLESS AS EMPTY SPACE, YET SOMEWHERE WITHIN, SOUNDS ARE PERCEIVED. WHO IS HEARING?' at energyenhancement.org
Osho - Talks on Zen: The Original Man, Chapter 5: The sky of realisation, Question 1, LAST NIGHT YOU SAID THAT THE TRANSMISSION CAN HAPPEN IN A SECOND, THAT YOU REACH OUT TO US EVERY DAY -- BUT STILL OUR DOORS ARE CLOSED. SO MANY OF US HAVE BEEN WITH YOU SO MANY YEARS; YOU HAVE MELTED OUR HEARTS SO MANY TIMES. CAN IT BE THAT OUR DOORS HAVE SOMEHOW RUSTED SHUT? at energyenhancement.org
Osho - Talks on Zen: The Original Man, Chapter 6: Roots in the universe, THE ULTIMATE WAY IS THE ONE REAL GREAT WAY. THE MIND OF FAITH IS THE NON-DUALISTIC, INCONCEIVABLE MIND at energyenhancement.org
Osho - Talks on Zen: The Original Man, Chapter 6: Roots in the universe, Question 1, DOES MANZAN MAKE IT AS A MASTER? at energyenhancement.org
Osho - Talks on Zen: The Original Man, Chapter 7: Zen is love, IF YOU WOULD FREE YOURSELF OF THE SUFFERINGS OF THE SIX REALMS, YOU MUST LEARN THE DIRECT WAY TO BECOME A BUDDHA. THIS WAY IS NO OTHER THAN THE REALIZATION OF YOUR OWN MIND at energyenhancement.org
Osho - Talks on Zen: The Original Man, Chapter 7: Zen is love, Question 1, LAST NIGHT I HEARD YOU REFER TO ZEN AS 'THE GREAT LOVE AFFAIR.' YET, RARELY ARE LOVE OR COMPASSION MENTIONED IN ZEN ANECDOTES OR DISCOURSES OF THE MASTERS. WHY IS THIS? at energyenhancement.org
Osho - Talks on Zen: The Original Man, Chapter 8: From the mortal to the immortal, SUBTLY INCLUDED WITHIN THE TRUE, INQUIRY AND RESPONSE COME UP TOGETHER. COMMUNING WITH THE SOURCE AND COMMUNING WITH THE PROCESS, IT INCLUDES INTEGRATION AND INCLUDES THE ROAD at energyenhancement.org
Osho - Talks on Zen: The Original Man, Chapter 8: From the mortal to the immortal, Question 1, TOZAN SPEAKS OF 'PROPER ATTUNEMENT...' at energyenhancement.org
Osho - Talks on Zen: The Original Man, Chapter 9: Yaa-hoo! -- a living sound, RINZAI SAID TO A MONK, SOMETIMES, A SHOUT IS LIKE A HARD AND DURABLE JEWELED SWORD. SOMETIMES A SHOUT IS LIKE A LION, CROUCHING ON THE GROUND -- STRONG AND POWERFUL at energyenhancement.org
Osho - Talks on Zen: The Original Man, Chapter 9: Yaa-hoo! -- a living sound, Question 1, RINZAI SAID: 'WHEN HOST AND GUEST MEET EACH OTHER, THERE IS ALWAYS AN EXCHANGE OF WORDS OR DISCUSSION.' BUT HE DID NOT KNOW ABOUT YOU. I WONDER WHAT RINZAI WOULD MAKE OF A DANCING MASTER AND OUR YAA-HOO! SHOUT? at energyenhancement.org