OSHO
ZEN
THE ORIGINAL MAN
Chapter 3: Look in and find it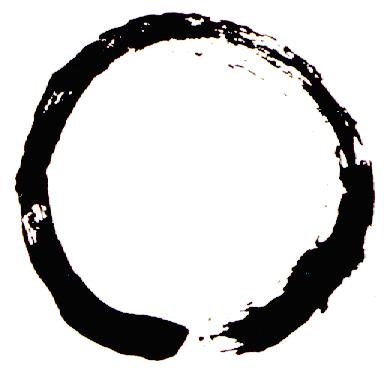 Energy Enhancement Enlightened Texts Zen The Original Man
OUR BELOVED MASTER,
SHOITSU SAID TO CHIMOKU:
SINCE THE BUDDHAS AND PATRIARCHS, THERE HAVE BEEN THREE GENERAL LEVELS OF DEALING WITH PEOPLE. ON THE UPPERMOST LEVEL THERE ARE NO FURTHER TECHNIQUES, NO MEANING OF PRINCIPLE; VERBAL UNDERSTANDING IS IMPOSSIBLE. IF YOU TAKE IT UP DIRECTLY AT THIS, THEN THERE IS NO DIFFERENCE FROM "THE CYPRESS IN THE GARDEN," "THREE POUNDS OF HEMP," "SWALLOW THE WATER OF THE WEST RIVER IN ONE GULP."
ON THE SECOND LEVEL, IT IS JUST A MATTER OF BRINGING OUT A QUESTION, GOING ALONG TO BREAK THROUGH; THIS IS LIKE RINZAI QUESTIONING OBAKU AND GETTING HIT SIXTY TIMES.
ON THE THIRD LEVEL WE ENTER THE MUD AND WATER, SETTING DOWN FOOTNOTES, BLINDING PEOPLE'S EYES, DESTROYING THE LINEAGE OF THE BUDDHA.
BUT A TRUE, PATCH-ROBED ONE MUST SEARCH OUT AND INVESTIGATE THE LIVING WORD, NOT GO FOR THE DEAD WORD. EMINENT CHIMOKU, YOU ARE PURE AND TRUE. IF YOU CAN ATTAIN REALIZATION AT THE LIVING WORD, YOU CAN BE TEACHER OF BUDDHAS AND PATRIARCHS. NOT BEGRUDGING MY FAMILY WAY, I HAVE SHOWN YOU THREE LEVELS OF DEVICE.
Anando, what Shoitsu is saying to Chimoku is of tremendous importance for you to understand, for everyone who is on the way. Shoitsu said:
SINCE THE BUDDHAS AND PATRIARCHS, THERE HAVE BEEN THREE GENERAL LEVELS OF DEALING WITH PEOPLE. ON THE UPPERMOST LEVEL THERE ARE NO FURTHER TECHNIQUES, NO MEANING OF PRINCIPLE; VERBAL UNDERSTANDING IS IMPOSSIBLE.
That's the best and the most perfect way -- a simple transmission from the master to the disciple; nobody knows about it, nobody sees it. It is simply energy moving from one fire to another possibility of fire, and making the hidden, possible fire in the disciple awakened.
This first principle is really the only important principle, but it needs tremendous trust on the part of the disciple -- an opening of the whole heart, coming as close to the master as possible so his flame can reach your heart and can start another flame within you, can awaken you to your buddhahood.
Shoitsu is right that in this category, the uppermost category, there are no further techniques. It is not a question of technique, it is a question of love, of trust. Trust is not a technique, love is not a technique. It is not something that you use, that you do, it is something that happens to you. Suddenly you see the master and your heart starts dancing and rejoicing, knowing that you have found. There is no doubt in it, no question in it; it is just like falling in love. You can define trust as rising in love because falling in love is going down -- it is biological. Rising in love is going upwards -- it is your spiritual principle.
NO MEANING OF PRINCIPLE, no teaching; VERBAL UNDERSTANDING IS IMPOSSIBLE. The phenomenon is so great -- the transmission of the lamp from heart to heart, from being to being -- that no word is big enough to contain it or even to indicate towards it. Nothing is said but something tremendously important happens; it is spontaneous.
The best disciple receives the light without words -- just by opening himself, holding nothing back.
IF YOU TAKE IT UP DIRECTLY AT THIS, THEN THERE IS NO DIFFERENCE FROM "THE CYPRESS IN THE GARDEN," "THREE POUNDS OF HEMP," "SWALLOW THE WATER OF THE WEST RIVER IN ONE GULP."
These are traditional answers given by different masters when they were asked, "What is the buddha?" And it is absolutely impossible for people who are not acquainted with the Zen tradition to understand it. If you ask a master, "What is the buddha?" he points you to the cypress tree in the garden and says, "That is the buddha." Now it is so illogical, apparently irrational... or he says, "Three pounds of hemp -- that is the buddha."
In this category, any kind of answer is possible, because in this category it is understood that the whole cosmos is the buddha. So anything belonging to the cosmos -- whether it is a cypress tree, or a rose bush, or a lotus flower, it does not matter. Every stone on the path is nothing else but a buddha, because the buddha becomes now the very fabric of the whole existence.
The second category needs techniques. This second category needs methods and devices for the simple reason that the disciple is not able to open on his own. The master has to make artificial, arbitrary arrangements. And because it is helpful, Buddha has defined it: "Whatever is helpful on the path is right. It does not matter whether it is a lie or a truth, the consequence matters."
A house is on fire, small children are inside playing. A great crowd gathers around shouting to the children, "Come out, the house is on fire!"
But they don't listen. They are so involved in their game, and they don't bother -- they don't know. What does it mean? The house is on fire, so let it be. They don't see the implication that they will be burned.
Then their father comes from his shop. He sees the crowd which gathers around him shouting, "Somehow save the children! They don't listen at all, they don't look at all. They are so involved in their games and the fire has almost reached to every nook and corner of the house. Soon they will be burned."
The father shouted from a small window which was not yet touched by the fire, "What are you doing? I have brought you all the toys you had asked for" -- and they all came to the window.
The father said, "Jump out! All the toys are in my bag!" They jumped out and then he said, "You have to forgive me, I had to lie to bring you out. I forgot to bring your toys, but tomorrow, certainly I will bring you all those toys." And then they could see. He said, "This fire is burning the house -- it would have burned you also. I had to lie!"
It is not a question of always being truthful. At least a master is allowed to use even a lie as a device.
All devices are lies.
This second category is important in the sense that it is through this second category that most of the buddhas have realized their essence.
The first category is very rare, very unique. It is not in your hands. The second category has created many more buddhas than the first, because in the second category the master is trying to help you to drop your differences in strange ways. Nobody in the world has used devices as Zen has.
Now, hitting a disciple sixty times... Certainly I cannot do it -- just because of the counting...! Who is going to count up to sixty? But the master must have had great compassion to count up to sixty.
But why is he beating the disciple? He is not beating the disciple, he is beating the disciple's ego, bringing him to his senses: "Here, personality and ego won't do." And these hits are not received by everybody; they are received by only the great disciples with great gratitude.
It is certainly because of compassion that the master comes to the point of hitting the disciple -- because he is so close. Just a little push and the whole sky will open up.
He had to hit sixty times because the disciple must have been very stubborn. He went on getting hit after hit but remained closed. And I think the master would not have stopped at sixty. At sixty, by chance, the disciple must have decided, "Now it is better to open. Why torture this old man?"
He relaxed and opened, and the hitting stopped.
The hitting is just a device. It is neutral; it has nothing to do with truth or untruth.
And this kind of device is used only for the most prominent disciples. Other disciples feel jealous. They say, "Somebody got sixty hits -- so much love. The master will not leave him closed -- whatever happens."
And there are a thousand and one devices. Every master creates his own devices. The only question is to somehow throw ice-cold water in your eyes so that you open your eyes. You may be angry, you may be annoyed: "You are disturbing my morning sleep!" But you have asked for it. The day you asked for initiation, you have agreed that whatever the master wants to do is okay to bring you closer to yourself.
This category is secondary, but as far as the number of buddhas is concerned, this category is more important. More people have become buddhas because of the second category.
ON THE SECOND LEVEL, IT IS JUST A MATTER OF BRINGING OUT A QUESTION, GOING ALONG TO BREAK THROUGH; THIS IS LIKE RINZAI QUESTIONING OBAKU AND GETTING HIT SIXTY TIMES.
Western psychology is aware of a certain state of mind they call "breakdown." When a person is too tense, so that he cannot hold himself together, then it is a breakdown. He goes insane. He cannot keep his personality, his mask, anymore. The burden is so much that he is dying under it. He tries hards, but there is no way -- the tension goes on growing. The more he tries to control himself, to keep himself in control, the more difficult it becomes. Sooner or later a breakdown is absolutely inevitable.
But Western psychology does not know anything about the "breakthrough." Breakdown is leading you towards insanity, and breakthrough is leading you to an open, transcendental sky. Breakdown is losing your mind and becoming just a vegetable. Breakthrough is also losing your mind but gaining something far bigger, far greater -- a pure consciousness. Breakdown is simply losing your mind. The small consciousness that you had -- even that is gone; now you are just a vegetable. You may be a cabbage, or a cauliflower, because those who know, say there are two categories of vegetables, cabbage and cauliflower. Cauliflower is with a college education; cabbage is just a villager with no education at all.
But it does not matter whether the madman is educated or uneducated. Mostly the educated man goes mad. The uneducated never has too many tensions. He never worries about any war, he never worries about nuclear missiles. He is not concerned about all these things; he is a simple man. It is impossible for him to be mad.
But the educated man... as he becomes more educated, he becomes more aware of the tremendous problems that humanity is facing. He's also a part of it. Whatever is going to happen he will also be in it. His tensions increase. Ordinary men will not understand his tensions because the ordinary man's comprehension does not include the problems of tremendous significance, problems such that they can even destroy all life in existence. But breakdown, whether educated or uneducated, leaves behind just an insane being.
Breakthrough is going beyond mind, not below mind. Breakthrough brings you to the open sky of your being. It also leaves the mind behind, but it becomes the master of the mind. The master is awake now -- is at home. And the servant who has been there taking care of the home has even forgotten about the master, because it has been thousands of years since the master has been at home. The servant has become the master -- obviously.
All the devices of Zen are to wake up the sleeping master. And as the master wakes up, the servant immediately surrenders. The servant immediately becomes a very efficient mechanism. It is a beautiful mechanism, but as a servant only, not as a master. As a master, it is the most dangerous thing. As a master, it will lead you into dreams, fantasies, imaginations which are never fulfilled. And finally, there is nothing but emptiness in your hands, utter frustration.
The awakening of the master is the breakthrough. Mind is in its place now, as a servant. When the master wants, it functions; when the master does not want, it remains silent and quiet.
ON THE THIRD LEVEL WE ENTER THE MUD AND WATER, SETTING DOWN FOOTNOTES, BLINDING PEOPLE'S EYES, DESTROYING THE LINEAGE OF THE BUDDHA.
On the third level is the student. On the second level was the disciple. On the first level was the devotee. The lowest level is to study. To make an effort through words, scriptures and heritage to understand what is within you, is so foolish. It is as foolish as when you stop a man on the road and ask him, "Please can you tell me who I am?"
The man will shrug his shoulders and say, "If you don't know yourself, how do you suppose I will know? The fact is, I don't even know who I am. I'm in the same boat -- as ignorant as you are."
Searching in the scriptures for the answer that will give you the ultimate freedom, that will make you part of the cosmic whole, that will give you the dignity of a buddha, the awakened, the enlightened, is absolutely a hindrance.
Thousands of people work on the third level because it is the easiest to read the sutras, to cram the holy scriptures. But you are still as ignorant as you were before. Now you are just decorated with beautiful words. Your ignorance is now deeper than it was before. Before, your ignorance was not deep, it was just on the surface -- a little hit and your waking would have happened. But as knowledge becomes thicker and thicker and thicker, as more and more layers of knowledge are added, you are farther and farther away from yourself.
On the path, the third category of student means to enter the mud and water, setting down footnotes, blinding people's eyes: destroying the lineage of the Buddha.
Buddha's basic contribution to the world is to say that you are a buddha, don't look anywhere else. Don't search anywhere else, don't go to any holy place -- just go in.
BUT A TRUE, PATCH-ROBED ONE MUST SEARCH OUT AND INVESTIGATE THE LIVING WORD, NOT GO FOR THE DEAD WORD.
The living word is only possible with a living master. So the real search for truth is ninety-nine point nine percent the search for a living master. Point one percent I'm leaving for that rare breed in the first category where it happens spontaneously.
In the second category, every effort is made to allow the student to open up. In the third category, the student simply becomes more and more knowledgeable. But to be knowledgeable is not to be a knower. To carry a load of scriptures will not make a donkey into a rabbi, or a pope, or a shankaracharya. These are dead words. Where can you find the living word?
A TRUE, PATCH-ROBED ONE MUST SEARCH OUT AND INVESTIGATE THE LIVING WORD, NOT GO FOR THE DEAD WORD. The word is living only in the energy field of a master. When you listen to a master, it is not only the word that you listen to. By the side of the word also enters the wordless message. The words simply function as a boat. Hidden in the boat is the real message. It is not in the meaning of the word. The word is used only as an arrow; it hits your heart. Don't look for its meaning in the dictionary. Look within your heart, whether it has reached deep and touched your being.
The living word means to be with a living master. Reduced to its minimum, the search for truth is the search for the master. But it is a difficult search, because there are so many teachers pretending to be masters. In the dictionaries they have become almost synonymous -- teacher and master. They are as different as day and night. The teacher only carries the dead word. Once the word may have been a living word, once it may have had breath, once it may have had a heart of its own. But once the master is dead, the word becomes a footnote. It loses all life; it is just a photograph.
I have told you...
Once a beautiful woman, an old friend of Picasso, came to see him after a few years. Picasso was sitting in a room where a big photograph of him was hanging on the wall. The woman looked at the photograph and said, "Very beautiful. Is it you? Because I have not seen you for many years, and you have changed so much."
Picasso said, "This picture is certainly not me, because if it were me, it would have kissed you! Just come near, so that I can show you the real Picasso."
The dead word cannot create a fire in you. It is in the master's presence that the ordinary word takes on an imminent, significant splendor -- it suddenly becomes breathing.
EMINENT CHIMOKU, YOU ARE PURE AND TRUE. IF YOU CAN ATTAIN REALIZATION AT THE LIVING WORD, YOU CAN BE TEACHER OF BUDDHAS AND PATRIARCHS. NOT BEGRUDGING MY FAMILY WAY, I HAVE SHOWN YOU THREE LEVELS OF DEVICE.
Chimoku has come to Shoitsu to know how to discover himself. Shoitsu belongs to the first category.
It is very rare for the first category of people even to talk about any other category, but seeing in Chimoku the possibility that he's so close, Shoitsu decided that it would be better to describe all the categories to him. The third-rate quality certainly has to be avoided. You don't have to be a student, a scholar -- that is a hindrance. The second category is a lower category, but you can still become a buddha. And who cares, when you become a buddha, by what ladder you have reached?
Once a buddha, you are a buddha.
The difference is only that someone needs a ladder, and someone simply jumps. Somebody needs to go step by step... very calculative, thinking himself very clever and intelligent.
The first category belongs to the people who have a lion's heart. They don't calculate -- they simply enjoy taking risks. And there cannot be anything more risky than to be close to a living master. He's going to burn you as you are and bring out a totally new being in you, with which you were not acquainted, but which was your real soul, your real existence. It is a great risk. Whatever you know about yourself will be burned, and only whatever you don't know about yourself will remain in its purity. Chimoku seems to be a man who may take the jump and belong to the first category. If not, then at least the second category is open for him.
These categories are not hierarchical. Remember, it is not that the first category of buddha is higher than the second category of buddha. The difference is only in their jumps. The first is the quantum leap; the second has a ladder. But once you are a buddha, by which path you have reached does not matter. Buddhahood has no hierarchy. No buddha is more buddha than anybody else.
Chimoku seems to be a very potential candidate for buddhahood. That's why Shoitsu says to him, "Not begrudging my family way..." He's talking about his family of lions, who have become buddhas without any devices -- even without a master.
I am showing you three levels of device: first, avoid, absolutely avoid the lowest one. The second is good: you can follow a master, trust a master; let him destroy you so your authentic reality starts flowering. Unless a seed dies in the soil, the plant will never come. And the roses are far away -- miles away. The seed needs to be courageous enough to be destroyed, to be swallowed by the earth.
So in the second category you have to find a master. But if you are really a lion -- as I see you -- you can take the jump without finding a master. The question is not outside you; you have to find your inner space. No device is needed, but unfortunately, people won't listen; they have to be given something to do. They are so habituated to doing, that to tell them not to do anything...
SITTING SILENTLY BY THE ANCIENT POND
A FROG JUMPS IN.
A LITTLE SOUND -- AND GREAT SILENCE....
They will say, "It is all okay in poetry, but what happened about my buddhahood. How am I going to get it?"
It is not a question of getting it -- you have it!
It is a well-known fact that sometimes people who use glasses for reading become so accustomed to them, that even without the glasses they feel that the glasses are there. And sometimes, because of this long familiarity, they have the glasses on while they are looking for them.
And if you ask them, "What are you looking for?" they will say that they are looking for their reading glasses. And you have to tell them, "Those reading glasses are sitting on your nose!" Only then will they feel them, because the glasses had become almost a part of their body.
For whom are you looking? -- you are it. A man of deep courage simply looks in and finds it. No need of any scripture, no need of any device, no need of any master....
It is very fortunate to find a man like Shoitsu, who said to Chimoku, the seeker, "my family way." By "family" he is referring to all the buddhas who have become buddhas without any master, without any device, without any technique, any scripture. "Not bothering about it, seeing the flame is ready to burst open in you, I tell you about these three categories." The student has to be avoided: either be a disciple or be a devotee. The devotee is the highest form as far as reaching to your innermost blossoming is concerned. The devotee means a lover, a man who trusts -- he is ready to do anything.
I am reminded of Bodhidharma, who introduced Zen into China.... He sat for nine years facing the wall in a small temple on the hills. Many people came because his fame had reached all over China. He was, at that moment, perhaps the greatest living master. Even the emperor had come to receive him. He wanted Bodhidharma to come to the palace and teach the people. But he did not understand that Bodhidharma's family is not that of teachers. And the emperor had no idea that there are categories of seekers.
Some stop at being students; they will have to go through the round of birth and death many more times yet. The second category of disciple is very difficult for the emperor -- to touch the feet of the master, to open a little bit -- because he cannot think that somebody else is higher than him. Even touching the feet is difficult -- he knows he is the emperor of the biggest empire. This poor fellow -- and Bodhidharma was a very strange master.
From the very first moment he entered China, the emperor had come to receive him on the border. It is a rare thing that an emperor should come to receive a beggar, and the beggar behaved in such a strange way that the emperor could not swallow it. He could not understand -- and if it were somebody else in Bodhidharma's place, the king would have cut his head immediately, because he was behaving in such an unmannerly way.
In the first place he came with one shoe on his head and one shoe on his foot. The emperor tried to avoid -- being a gentleman, well cultured -- seeing that shoe. But for how long? Again and again his eyes would go to Bodhidharma's head, thinking, "This man I have come to receive, and he seems to be absolutely mad."
But he thought it was better not to talk about the shoe: "It is his business. I should talk about something else." He had created hundreds of temples, made thousands of buddha statues. He had used the whole empire's treasures. One thousand scholars were continuously translating Buddha's words from Pali into Chinese, and ten thousand Buddhist monks were fed by the imperial treasury. So he had done much to make China Buddhist. Obviously, he thought that he would be appreciated, so he said, "I have done these things. What do you think -- what will be the virtue attained out of all this?"
Bodhidharma said, "Virtue? You idiot!" -- in front of the whole court, because the court had come with the emperor. There was silence. He said, "You will go directly to hell!"
The emperor could not understand. He said, "I don't see why you are so angry."
Bodhidharma replied, "You are destroying a living word, and you are feeding these scholars who have nothing to contribute to the consciousness of the people. Still you have the nerve to ask if you are doing great virtue? You will suffer in hellfire."
The emperor thought, "How to get out of this man's trap? I have entered in a lion's den and now it is very difficult to get out..." So he asked, "If you say this... Up to now all the Buddhist monks have told me that my virtues are so great that paradise is certain. Who are you to say that I will go to hell?"
Bodhidharma said, "I don't know. It is not a question of knowing. I am a man of NOT-KNOWING."
The emperor could not understand, but his eyes were continuously caught by the shoe on Bodhidharma's head. Before retiring he asked, "What is the purpose of one shoe on the head and one shoe on the foot?"
Bodhidharma said, "You are the purpose. I wanted to see whether you are a curious child or a mature man. A mature man will not bother where my shoes are. Are you a shoemaker? Why are you concerned with my shoes? It is my head, and my shoe."
The emperor thought, "This is impossible!" He went back, and Bodhidharma never crossed the Chinese boundary. He remained in the hills just outside China's boundary.
Sitting in a temple, facing the wall for nine years, he declared, "To talk to people who don't understand is just like talking to a wall. But talking to a wall at least one has a consolation that it is a wall. When you are talking to people and you see that they are functioning like a wall, one feels to cut their heads! I will turn my face only when I see that somebody has come who is worthy of listening to the living word."
Nine years is a long time -- and what a man! He went on sitting, and finally one morning the man came. He said, "Listen, I think I am the person you are waiting for." As a proof he cut off one of his hands with his sword, threw the hand into the lap of Bodhidharma and said, "Turn towards me; otherwise I will cut off my head and you will be responsible for it!"
Bodhidharma turned immediately. He said, "This is enough. This is enough proof that you are as crazy as I want! Sit down. There is no need to cut off your head -- we have to use it; you are going to be my successor."
A man who cuts his hand just to give proof of his sincere search... and there was no doubt in Bodhidharma's mind that if he did not turn he would have cut his head. Unnecessarily, he would be burdened with the responsibility of killing a man, and such a beautiful man, so courageous. And certainly the man was Bodhidharma's successor.
But what happened between these two, nobody knows. Not a single word -- Bodhidharma just turned towards him, told him to sit down, looked into his eyes... and they both sat down. The snow was falling and there was an immense silence all around. It is known that for three years the successor remained, and then Bodhidharma said, "It is time for me to go back to my home."
But nothing is known of what transpired between these two fellows. They were just sitting silently. First Bodhidharma was sitting alone looking at the wall; then they were both sitting looking at the mountains, at the trees -- but in utter silence. Not a single question was asked, and not a single answer was given. But something must have transpired, otherwise Bodhidharma would not have chosen him as his disciple.
The day of his leaving -- by that time many more disciples had joined Bodhidharma, because now he was not sitting facing towards the wall -- Bodhidharma called four disciples to stand up so that he could choose his successor. Everybody looked at each other. He was a very dangerous fellow, one never knew what he would do. Still, the four men came out and he asked the first man, "What is the essence of Zen?"
The man said, "Very clearly, the essence of Zen is to know yourself."
Perfectly right as far as any examination is concerned, but not right enough for Bodhidharma. He said, "It is good, you have my skin. Just go there and sit down."
The second one said, "Silence, absolute silence is the essence of Zen."
Bodhidharma said, "A little better. You have my bones. Just sit down there."
The third man said, "Nothingness is the essence of Zen."
Bodhidharma said, "Good. But still not up to my standard. You have my flesh. Just go there and sit down."
He turned to the fourth one, and this was the man with one hand, and he asked him, "What is the essence of Zen?"
That man, with tears in his eyes, fell to the feet of Bodhidharma, and did not say anything. Bodhidharma said to all of his disciples, "This is the man I choose as my successor, because even to say nothing is to say something. Just tears of gratitude and not a single word, only a gesture of deep gratitude. This man has my very heart -- I am not going without leaving something of myself behind."
In Zen the best, the very best, happens only spontaneously.
A haiku runs:
THE MOUTH DESIRES TO SPEAK,
BUT THE WORDS DISAPPEAR;
THE HEART DESIRES TO ASSOCIATE ITSELF,
BUT THE THOUGHTS FADE AWAY.
He is describing exactly the state of meditation. I will repeat so that you remember what meditation is:
THE MOUTH DESIRES TO SPEAK,
BUT THE WORDS DISAPPEAR;
THE HEART DESIRES TO ASSOCIATE ITSELF,
BUT THE THOUGHTS FADE AWAY.
And when nothing remains, you are.
In this very nothingness is your being.
Shinsho's haiku:
DOES ONE REALLY HAVE TO FRET
ABOUT ENLIGHTENMENT?
NO MATTER WHAT ROAD I TRAVEL,
I'M GOING HOME.
These are the lions who don't care even about enlightenment. He is saying: "Does one really have to fret about enlightenment?" -- talk about it, discuss it, read about it, listen to it...?
"No matter what road I travel..." It may be a long road or a short road, it may take millions of lives or just a single moment -- one thing is certain, "I'm going home." A man with this certainty will reach to his home this very moment. He will become enlightened but will not bother to talk about it. This type of enlightened person is called an arhata. He has known, but he keeps quiet; he is very secretive.
The man who knows and tries to spread the fire, is known as a bodhisattva. The arhata seems to be a little hard. His understanding is: "Just as I have found my enlightenment, so everybody should find their own enlightenment. Why should I interfere into anybody's sleep?"
He has a point. His understanding is that this goes against compassion. Somebody is sleeping and snoring, having beautiful dreams, and you unnecessarily push and pull the man. You wake him and tell him, "Become enlightened, become awake. All that you are seeing is only a dream. Don't be lost in dreams." But certainly it is a kind of interference, poking your nose into somebody's affairs. The arhata has a point but it looks a little hard.
The bodhisattva also has his point. His point is: when I have found -- I know everybody has it, just a little recognition is needed -- if a little push can help, then not to push is cruel. If a little device can help the man to wake from his dreams and sleep, then not to create that device looks very uncompassionate.
But my feeling is that people are unique in their ultimate enlightenment too. I will not say anything against the arhata because that is his uniqueness. It is his way of seeing things, not to interfere. Interference is taking away the freedom of somebody else. It may be well intentioned but you are disturbing somebody's sleep.
I will not say anything against the bodhisattva. He is also right in his own way, that when you know and don't share it, you are very hard-hearted. When you know and you see people are stumbling, falling in their blindness, and just a small effort on your side will open their eyes, it is not compassionate not to do anything. Only a small effort is needed. Fire can spread and thousands of sleeping buddhas can become awake, suddenly awake, after centuries of sleep. Both are right, both are different, both are unique.
Next: Chapter 3: Look in and find it, Question 1
Energy Enhancement Enlightened Texts Zen The Original Man
Chapters:
Osho - Talks on Zen: The Original Man, Chapter 1: You simply are, IMAGINE A CHILD SLEEPING NEXT TO ITS PARENTS AND DREAMING IT IS BEING BEATEN OR IS PAINFULLY SICK. THE PARENTS CANNOT HELP THE CHILD, NO MATTER HOW MUCH IT SUFFERS, FOR NO ONE CAN ENTER THE DREAMING MIND OF ANOTHER. IF THE CHILD COULD AWAKEN ITSELF, IT COULD BE FREED OF THIS SUFFERING AUTOMATICALLY at energyenhancement.org
Osho - Talks on Zen: The Original Man, Chapter 1: You simply are, Question 1, WHAT IS IT TO BE ORIGINAL? IS THE AWAKENED MAN, THE MAN OF ZEN, THE ONLY TRULY ORIGINAL MAN? at energyenhancement.org
Osho - Talks on Zen: The Original Man, Chapter 2: Only a remembrance, IF YOU MEET A BUDDHA, CUT HIM DOWN; IF YOU MEET A PATRIARCH, CUT HIM DOWN; IF YOU MEET AN ARHAT, CUT HIM DOWN; IF YOU MEET YOUR PARENTS, CUT THEM DOWN AND IF YOU MEET YOUR RELATIVES, CUT THEM DOWN at energyenhancement.org
Osho - Talks on Zen: The Original Man, Chapter 2: Only a remembrance, Question 1, I THOUGHT ENLIGHTENMENT WAS THE END OF ALL PROBLEMS. AFTER LAST NIGHT I REALIZED IT COULD BE THE BEGINNING OF A NEW ONE: HOW TO AVOID BECOMING A LUKEWARM BODHISATTVA? at energyenhancement.org
Osho - Talks on Zen: The Original Man, Chapter 3: Look in and find it, SINCE THE BUDDHAS AND PATRIARCHS, THERE HAVE BEEN THREE GENERAL LEVELS OF DEALING WITH PEOPLE. ON THE UPPERMOST LEVEL THERE ARE NO FURTHER TECHNIQUES, NO MEANING OF PRINCIPLE; VERBAL UNDERSTANDING IS IMPOSSIBLE at energyenhancement.org
Osho - Talks on Zen: The Original Man, Chapter 3: Look in and find it, Question 1, SHOITSU HAD THREE LEVELS OF DEVICE, BUT I SUSPECT YOU HAVE A LOT MORE THAN THAT UP YOUR ABUNDANT SLEEVE. DO WE HAVE TO WAIT UNTIL WE TOO, ARE PURE AND TRUE, BEFORE YOU WILL REVEAL YOUR DEVICES TO US? at energyenhancement.org
Osho - Talks on Zen: The Original Man, Chapter 4: The inner innocence, AS SOON AS I GET UP ON THE SEAT TO SPEAK, I AM ALREADY INVOLVED IN THE DUSTS. IF I GO ON AND FREEZE MY EYES, IT WOULD JUST SHOW A FLAW at energyenhancement.org
Osho - Talks on Zen: The Original Man, Chapter 4: The inner innocence, Question 1, DOKAI SAYS IT IS ALL DREAM TALK. ARE YOUR WORDS THEN JUST AN EXCUSE TO LULL US INTO A SPACE WHERE HOPEFULLY, SOME DAY, WE MAY BE READY FOR THE SPECIAL TRANSMISSION? at energyenhancement.org
Osho - Talks on Zen: The Original Man, Chapter 5: The sky of realisation, UPON SUCH REALIZATION, QUESTION YOURSELF EVEN MORE INTENSELY IN THIS WISE: 'MY BODY IS LIKE A PHANTOM, LIKE BUBBLES ON A STREAM. MY MIND, LOOKING INTO ITSELF, IS AS FORMLESS AS EMPTY SPACE, YET SOMEWHERE WITHIN, SOUNDS ARE PERCEIVED. WHO IS HEARING?' at energyenhancement.org
Osho - Talks on Zen: The Original Man, Chapter 5: The sky of realisation, Question 1, LAST NIGHT YOU SAID THAT THE TRANSMISSION CAN HAPPEN IN A SECOND, THAT YOU REACH OUT TO US EVERY DAY -- BUT STILL OUR DOORS ARE CLOSED. SO MANY OF US HAVE BEEN WITH YOU SO MANY YEARS; YOU HAVE MELTED OUR HEARTS SO MANY TIMES. CAN IT BE THAT OUR DOORS HAVE SOMEHOW RUSTED SHUT? at energyenhancement.org
Osho - Talks on Zen: The Original Man, Chapter 6: Roots in the universe, THE ULTIMATE WAY IS THE ONE REAL GREAT WAY. THE MIND OF FAITH IS THE NON-DUALISTIC, INCONCEIVABLE MIND at energyenhancement.org
Osho - Talks on Zen: The Original Man, Chapter 6: Roots in the universe, Question 1, DOES MANZAN MAKE IT AS A MASTER? at energyenhancement.org
Osho - Talks on Zen: The Original Man, Chapter 7: Zen is love, IF YOU WOULD FREE YOURSELF OF THE SUFFERINGS OF THE SIX REALMS, YOU MUST LEARN THE DIRECT WAY TO BECOME A BUDDHA. THIS WAY IS NO OTHER THAN THE REALIZATION OF YOUR OWN MIND at energyenhancement.org
Osho - Talks on Zen: The Original Man, Chapter 7: Zen is love, Question 1, LAST NIGHT I HEARD YOU REFER TO ZEN AS 'THE GREAT LOVE AFFAIR.' YET, RARELY ARE LOVE OR COMPASSION MENTIONED IN ZEN ANECDOTES OR DISCOURSES OF THE MASTERS. WHY IS THIS? at energyenhancement.org
Osho - Talks on Zen: The Original Man, Chapter 8: From the mortal to the immortal, SUBTLY INCLUDED WITHIN THE TRUE, INQUIRY AND RESPONSE COME UP TOGETHER. COMMUNING WITH THE SOURCE AND COMMUNING WITH THE PROCESS, IT INCLUDES INTEGRATION AND INCLUDES THE ROAD at energyenhancement.org
Osho - Talks on Zen: The Original Man, Chapter 8: From the mortal to the immortal, Question 1, TOZAN SPEAKS OF 'PROPER ATTUNEMENT...' at energyenhancement.org
Osho - Talks on Zen: The Original Man, Chapter 9: Yaa-hoo! -- a living sound, RINZAI SAID TO A MONK, SOMETIMES, A SHOUT IS LIKE A HARD AND DURABLE JEWELED SWORD. SOMETIMES A SHOUT IS LIKE A LION, CROUCHING ON THE GROUND -- STRONG AND POWERFUL at energyenhancement.org
Osho - Talks on Zen: The Original Man, Chapter 9: Yaa-hoo! -- a living sound, Question 1, RINZAI SAID: 'WHEN HOST AND GUEST MEET EACH OTHER, THERE IS ALWAYS AN EXCHANGE OF WORDS OR DISCUSSION.' BUT HE DID NOT KNOW ABOUT YOU. I WONDER WHAT RINZAI WOULD MAKE OF A DANCING MASTER AND OUR YAA-HOO! SHOUT? at energyenhancement.org