OSHO
ZEN
THE ORIGINAL MAN
Chapter 4: The inner innocence
Question 1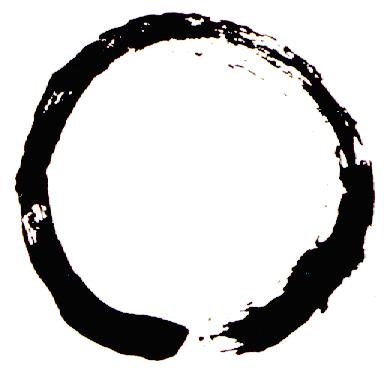 Energy Enhancement Enlightened Texts Zen The Original Man
Question 1
Anando has asked:
OUR BELOVED MASTER,
DOKAI SAYS IT IS ALL DREAM TALK. ARE YOUR WORDS THEN JUST AN EXCUSE TO LULL US INTO A SPACE WHERE HOPEFULLY, SOME DAY, WE MAY BE READY FOR THE SPECIAL TRANSMISSION?
You are ready for the special transmission right now, Anando. It just needs courage to accept it.
The society has condemned you so deeply, the condemnation has gone so deep in you that you never think you are worthy of anything. And to be "worthy" of being the original man is not a question of worth, it is not a question of deserving.
You are.
Even if you deny it, still you are.
Even if you try to escape somewhere else, it will be within you.
So, Anando, Dokai is right when he says all is talk. You just stop talking, stop thinking -- and the original man is there. All that is needed is to give a little gap and you will find a fresh growth, a flame, arising from your very center. That's what we are trying to do.
First, I am trying to convince you that I am not a scripture, I am a living human being as you are. I am not superior, I don't have any relationship with God -- I am not even a faraway cousin! I am simply just as you are. The difference is so small, it is not even worth mentioning: I know it, and you are looking here and there, not looking at the right point.
On the contrary, you are avoiding it, because if you find it there may be troubles. Do you want to be crucified? Do you want to be poisoned? Do you want to be killed? It is better just to be a doctor, a grocer, a film actress, a hairdresser, and not to bother about this original man. These original men have always gotten into trouble -- it is better to avoid.
The whole history of man is wrong because it has always crushed the original. It wants carbon copies, it wants slaves; it does not want independent people.
Independent people will always be rebellious, rebellious in the sense that they will do something only if it fits with their nature. They will not do anything that goes against their nature. The society wants slaves, the society wants obedience.
That's how the Bible starts the story of the world. Adam and Eve are thrown out of the garden of God because they disobeyed. Disobedience is the greatest sin, because disobedience means you are going to be a rebellious person. You will do things which you like. You will not be enslaved by vested interests. Otherwise no problem is there preventing you from asserting your original nature. This very moment you can say, "I am my original nature," and you can drop all the faces, masks, personalities. You will just be simple.
People are so unbelievably stupid. In the Middle Ages in England, even dogs had clothes, because to see a naked dog is pornography. Strange, what about the horses and the donkeys and the elephants? How are you going to put clothes on all these people? The whole of humanity will be involved in dry cleaning continuously. There will be no other business. Even the legs of chairs and tables were covered because `legs'... the word reminds you of something. But in fact the covered legs remind you more. Uncovered they are just wooden legs, but covered, one never knows...!
People have been hiding nature in every possible way: trying to pretend, in the name of etiquette; smiling when you really want to hit, holding back your tears when you want to cry, because a man should not cry; it is only for the weaker sex, for women, to cry to their hearts' content -- and they do. That's why they are less sick, live longer, are healthier in every way than men, more joyous... and they have a sense of humor.
Man is such a dodo. But he has been made a dodo. All his reality has been covered. He has to behave like a gentleman.
Otherwise, Anando, there is no problem at all. I am talking to you to destroy the conditionings, and I am helping you to enter into meditation so that you can find your original self. I don't give you any ideals. I don't want you to be somebody other than yourself. And if you are taking time, I am not responsible for it. I am reaching you every day, but I find your doors are closed. The moment your doors are open, the transmission will happen immediately.
The transmission is a simple phenomenon. It is just waking you up, but you are sleeping with closed doors. I cannot even enter in your room. Sleep with open doors, don't be afraid. If I don't enter, somebody will enter and wake you up. The whole question is of waking you up.
Every day we are meditating, you reach very close to the center, but the conditionings are millions of years old. You go with hesitation. I go on forcing you: "A little more, a little more."
Poor Nivedano has to go on beating his drum, and the drum is becoming enlightened, not Nivedano. Nivedano is Nivedano, he will always beat the drum. And when he sees that you are not getting the point, he beats more, but he is completely unaware that he has also to become enlightened. I am leaving him for the time being. When you all have become enlightened, then you can all beat Nivedano. And in a single moment he will jump up, and he will say, "I am enlightened. No need to beat me!"
I trust him -- that's why I am not putting him into meditation. But he is earning great virtue by trying to beat the drum, and he is enjoying.
Anando, it is just a question of dropping all conditioning. You can do it retail or you can do it wholesale. I would prefer that you do it wholesale because retail is a long process. This day is as good as any day. This moment is as good as any moment. But I will go on trying, inch by inch, that you go in; little by little, that you gather courage.
I am not going to leave you unless you jump into your original source. You can delay, but you cannot stop. Before Nivedano tries to drum your heads... He is not beating his drum, remember, that is just an excuse. He is beating your heads. Before getting into that serious work of finding the original man, a few laughs will make you ready.
Leroy, a huge black guy, walks into a bar with a parrot on his shoulder.
"Hey!" says the bartender, "Where did you get that?"
"Africa," replies the parrot.
Kowalski's son, Kowalski Junior, comes back from college and asks his dad a riddle: "What is long and hard and leaks?"
"Son!" exclaims Kowalski, "I can't believe you would use such vulgar expressions."
"Don't get excited, Dad," says the boy. "It is a pen."
Kowalski is very amused by this trick, and he decides to repeat it at his next church gathering.
"My son told me this riddle which he heard at college," brags Kowalski, proudly. "What is long and hard and leaks?"
There is a gasp from his listeners and the ladies all raise their hands to their mouths in horror.
"Don't get excited, ladies," says Kowalski. "It is a pen, not a prick!"
Old man Finkelstein, the shopkeeper, is waiting at the entrance to the Pearly Gates while Saint Peter speaks to Leroy, a big black guy, who has also just died.
"You can have anything you want," says Saint Peter.
"I'd like a million dollars," says Leroy.
"Done!" says Peter, and Leroy walks away with a suitcase stuffed with dollar bills.
Then St. Peter turns to Finkelstein and says, "You'll be granted any wish you make. What would you like?"
"Well," says the Fink, "I'd like twenty dollars worth of fake jewelry, and about ten minutes with that black guy!"
Mildred Maxwell is surrounded by all of her sad friends as they look down into her husband, Melvin's grave.
"I'm so sorry," says Mildred's priest, Father Flab. "What did he die of?"
"Gonorrhea," replies Mildred, sadly.
Then her neighbor, Peaches, comes up and says, "Oh Mildred, I'm so sorry this happened. What did the poor man die of?"
"He died of gonorrhea," says Mildred somberly.
Old Mrs. Hucksteen comes to give her condolences.
"The Lord giveth, and the Lord taketh away," says the old lady. "And now he has taken Melvin. What was it dear, a heart attack?"
"No," says Mildred quietly, "gonorrhea."
Mildred's sister Mabel finally comes up to her. "Mildred!" whispers Mabel tensely, "What are you telling people? Melvin did not die of gonorrhea, he died of diarrhea!"
"I know," says Mildred. "But I would rather people think he went out like a playboy, and not like the shit he was!"
Now, Nivedano...
(Drumbeat)
(Gibberish)
Nivedano...
(Drumbeat)
Be silent, close your eyes.
Feel your body to be completely frozen, no movement.
Gather your consciousness inside, and just like an arrow, let this consciousness go deeper and deeper until it hits the source of your being.
There is no fear because on this road to your self you are not going to meet anybody.
Deeper and deeper.
This moment you are the original man.
This moment you are the buddha.
Remember it, twenty-four hours -- not like a parrot.
Let it become your breathing, your heartbeat, your blood circulation, so that in every action and gesture this originality, this spontaneity is expressed without any effort.
Meditation is the greatest revolution in the world because it brings the original man into existence. It is always there but every society pushes it under many, many covers. Our work here is to throw all those covers, all those layers and find the real, the original, the natural.
Start your growth from your natural center. Then whatever you may be, you will find contentment, you will find great joy in life. You will find not only joy in life, but in death too, because your original nature is eternal.
Birth is a drama, life is a drama, death is a drama.
Only your original consciousness is the watcher.
Dramas change, the watcher remains.
Nivedano...
(Drumbeat)
Relax, let go. The body is lying there -- you just be a watcher of body and mind both, simply a watcher. This watcher is the original man.
Rejoice that you have found it. Feel silently grateful that you have found it. Now don't forget the root.
Every day go on pushing deeper and deeper, because the original man has a circumference and also a center. First you will touch the circumference, and then your arrow will enter into the center.
Once you have entered into the center, you have gone beyond life and death. You have become one with the universe.
Nivedano, make your drum enlightened again!
(Drumbeat)
Come back, slowly, so that you can carry the experience with you. Silently, gracefully, sit down as a buddha, without any hesitation, without any doubt.
You are the buddha, the awakened soul.
At least for this moment you are blessed with the ultimate ecstasy, and all the invisible flowers are showering over you.
Feel grateful.
There is nothing more religious than gratefulness.
There is no other prayer than gratefulness.
It is a Thank You to existence.
Okay, Anando?
Yes, Beloved Master.
Can we celebrate the gathering of the ten thousand buddhas?
Yes!
Next: Chapter 5: The sky of realisation
Energy Enhancement Enlightened Texts Zen The Original Man
Chapters:
Osho - Talks on Zen: The Original Man, Chapter 1: You simply are, IMAGINE A CHILD SLEEPING NEXT TO ITS PARENTS AND DREAMING IT IS BEING BEATEN OR IS PAINFULLY SICK. THE PARENTS CANNOT HELP THE CHILD, NO MATTER HOW MUCH IT SUFFERS, FOR NO ONE CAN ENTER THE DREAMING MIND OF ANOTHER. IF THE CHILD COULD AWAKEN ITSELF, IT COULD BE FREED OF THIS SUFFERING AUTOMATICALLY at energyenhancement.org
Osho - Talks on Zen: The Original Man, Chapter 1: You simply are, Question 1, WHAT IS IT TO BE ORIGINAL? IS THE AWAKENED MAN, THE MAN OF ZEN, THE ONLY TRULY ORIGINAL MAN? at energyenhancement.org
Osho - Talks on Zen: The Original Man, Chapter 2: Only a remembrance, IF YOU MEET A BUDDHA, CUT HIM DOWN; IF YOU MEET A PATRIARCH, CUT HIM DOWN; IF YOU MEET AN ARHAT, CUT HIM DOWN; IF YOU MEET YOUR PARENTS, CUT THEM DOWN AND IF YOU MEET YOUR RELATIVES, CUT THEM DOWN at energyenhancement.org
Osho - Talks on Zen: The Original Man, Chapter 2: Only a remembrance, Question 1, I THOUGHT ENLIGHTENMENT WAS THE END OF ALL PROBLEMS. AFTER LAST NIGHT I REALIZED IT COULD BE THE BEGINNING OF A NEW ONE: HOW TO AVOID BECOMING A LUKEWARM BODHISATTVA? at energyenhancement.org
Osho - Talks on Zen: The Original Man, Chapter 3: Look in and find it, SINCE THE BUDDHAS AND PATRIARCHS, THERE HAVE BEEN THREE GENERAL LEVELS OF DEALING WITH PEOPLE. ON THE UPPERMOST LEVEL THERE ARE NO FURTHER TECHNIQUES, NO MEANING OF PRINCIPLE; VERBAL UNDERSTANDING IS IMPOSSIBLE at energyenhancement.org
Osho - Talks on Zen: The Original Man, Chapter 3: Look in and find it, Question 1, SHOITSU HAD THREE LEVELS OF DEVICE, BUT I SUSPECT YOU HAVE A LOT MORE THAN THAT UP YOUR ABUNDANT SLEEVE. DO WE HAVE TO WAIT UNTIL WE TOO, ARE PURE AND TRUE, BEFORE YOU WILL REVEAL YOUR DEVICES TO US? at energyenhancement.org
Osho - Talks on Zen: The Original Man, Chapter 4: The inner innocence, AS SOON AS I GET UP ON THE SEAT TO SPEAK, I AM ALREADY INVOLVED IN THE DUSTS. IF I GO ON AND FREEZE MY EYES, IT WOULD JUST SHOW A FLAW at energyenhancement.org
Osho - Talks on Zen: The Original Man, Chapter 4: The inner innocence, Question 1, DOKAI SAYS IT IS ALL DREAM TALK. ARE YOUR WORDS THEN JUST AN EXCUSE TO LULL US INTO A SPACE WHERE HOPEFULLY, SOME DAY, WE MAY BE READY FOR THE SPECIAL TRANSMISSION? at energyenhancement.org
Osho - Talks on Zen: The Original Man, Chapter 5: The sky of realisation, UPON SUCH REALIZATION, QUESTION YOURSELF EVEN MORE INTENSELY IN THIS WISE: 'MY BODY IS LIKE A PHANTOM, LIKE BUBBLES ON A STREAM. MY MIND, LOOKING INTO ITSELF, IS AS FORMLESS AS EMPTY SPACE, YET SOMEWHERE WITHIN, SOUNDS ARE PERCEIVED. WHO IS HEARING?' at energyenhancement.org
Osho - Talks on Zen: The Original Man, Chapter 5: The sky of realisation, Question 1, LAST NIGHT YOU SAID THAT THE TRANSMISSION CAN HAPPEN IN A SECOND, THAT YOU REACH OUT TO US EVERY DAY -- BUT STILL OUR DOORS ARE CLOSED. SO MANY OF US HAVE BEEN WITH YOU SO MANY YEARS; YOU HAVE MELTED OUR HEARTS SO MANY TIMES. CAN IT BE THAT OUR DOORS HAVE SOMEHOW RUSTED SHUT? at energyenhancement.org
Osho - Talks on Zen: The Original Man, Chapter 6: Roots in the universe, THE ULTIMATE WAY IS THE ONE REAL GREAT WAY. THE MIND OF FAITH IS THE NON-DUALISTIC, INCONCEIVABLE MIND at energyenhancement.org
Osho - Talks on Zen: The Original Man, Chapter 6: Roots in the universe, Question 1, DOES MANZAN MAKE IT AS A MASTER? at energyenhancement.org
Osho - Talks on Zen: The Original Man, Chapter 7: Zen is love, IF YOU WOULD FREE YOURSELF OF THE SUFFERINGS OF THE SIX REALMS, YOU MUST LEARN THE DIRECT WAY TO BECOME A BUDDHA. THIS WAY IS NO OTHER THAN THE REALIZATION OF YOUR OWN MIND at energyenhancement.org
Osho - Talks on Zen: The Original Man, Chapter 7: Zen is love, Question 1, LAST NIGHT I HEARD YOU REFER TO ZEN AS 'THE GREAT LOVE AFFAIR.' YET, RARELY ARE LOVE OR COMPASSION MENTIONED IN ZEN ANECDOTES OR DISCOURSES OF THE MASTERS. WHY IS THIS? at energyenhancement.org
Osho - Talks on Zen: The Original Man, Chapter 8: From the mortal to the immortal, SUBTLY INCLUDED WITHIN THE TRUE, INQUIRY AND RESPONSE COME UP TOGETHER. COMMUNING WITH THE SOURCE AND COMMUNING WITH THE PROCESS, IT INCLUDES INTEGRATION AND INCLUDES THE ROAD at energyenhancement.org
Osho - Talks on Zen: The Original Man, Chapter 8: From the mortal to the immortal, Question 1, TOZAN SPEAKS OF 'PROPER ATTUNEMENT...' at energyenhancement.org
Osho - Talks on Zen: The Original Man, Chapter 9: Yaa-hoo! -- a living sound, RINZAI SAID TO A MONK, SOMETIMES, A SHOUT IS LIKE A HARD AND DURABLE JEWELED SWORD. SOMETIMES A SHOUT IS LIKE A LION, CROUCHING ON THE GROUND -- STRONG AND POWERFUL at energyenhancement.org
Osho - Talks on Zen: The Original Man, Chapter 9: Yaa-hoo! -- a living sound, Question 1, RINZAI SAID: 'WHEN HOST AND GUEST MEET EACH OTHER, THERE IS ALWAYS AN EXCHANGE OF WORDS OR DISCUSSION.' BUT HE DID NOT KNOW ABOUT YOU. I WONDER WHAT RINZAI WOULD MAKE OF A DANCING MASTER AND OUR YAA-HOO! SHOUT? at energyenhancement.org