OSHO
ZEN
THE ORIGINAL MAN
Chapter 5: The sky of realisation
Question 1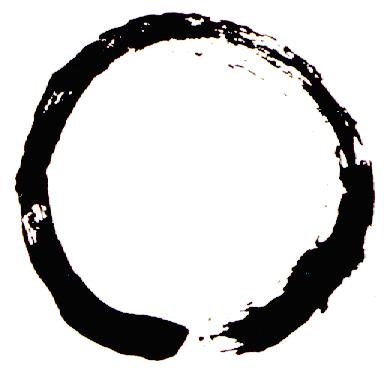 Energy Enhancement Enlightened Texts Zen The Original Man
Question 1
Anando has asked a question:
OUR BELOVED MASTER,
LAST NIGHT YOU SAID THAT THE TRANSMISSION CAN HAPPEN IN A SECOND, THAT YOU REACH OUT TO US EVERY DAY -- BUT STILL OUR DOORS ARE CLOSED. SO MANY OF US HAVE BEEN WITH YOU SO MANY YEARS; YOU HAVE MELTED OUR HEARTS SO MANY TIMES. CAN IT BE THAT OUR DOORS HAVE SOMEHOW RUSTED SHUT?
Anando, saying that your doors are closed is only symbolic. You don't have any doors. They cannot be rusted shut.
Have I told you the famous anecdote about Rabiya al-Adabiya?
She was a Sufi master, very rare because she was a woman, and very unique, almost like a Bodhidharma. She never went to the mosque and people used to ask her, "You are so religious, so simple, so innocent. Why don't you come to the mosque?"
She said, "What is the purpose now? The mosque is for you because you are not sincere and you are not simple. It is not for me. I have found my home." One day she was passing by the mosque and a man named Hassan, who afterwards became a great master himself, was praying in front of the steps with both his hands raised, kneeling down on the ground: "God, when will you listen to me? Why don't you open the door?"
When Rabiya heard it, she hit Hassan and told him, "You idiot, there are no doors! And to whom are you praying? There is nobody in the sky to answer your question. Just go home and look inwards -- there are no doors."
Nothing is preventing you except your own desire to remain outside, maybe to have a little more money, a little more political power, a little more influence in the world, a little more of a name to be written in the history books. This is all trivia. Just remember not to get caught by this trivia. Enter into yourself and the buddha is there.
Perfect! There is nothing missing in it. Before we enter again tonight -- because it is a dangerous journey... You may find the buddha and may not come out, but I take the risk, because I will be responsible before the court: "You told people to go in and they have gone. Now pull them out!" It is very difficult. So you have to remember, when I say come out, come out!
Going in is very easy. But the inside is so beautiful and so alluring that you may decide -- what is the point of coming out? Please don't do that because I will be responsible. So just see the buddha, understand that he is there, but when Nivedano gives you the drumbeat to come back, don't hesitate. Just come back slowly, gracefully, remembering the buddha. Keep the remembrance around your twenty-four-hour life, in your actions, in your gestures, in your words, in your silences.
But please, this one thing you have to remember: don't get stuck there inside, because then nobody can pull you out; no operation will help. If you decide to be in, finished! Then we will just have to make a ceremony, that one man has become a buddha. We don't say that anybody has died because here nobody dies. Up to now only three persons have become buddhas. Death is a fiction.
But there is no need and no hurry. Enjoy going in every evening just like going for an evening walk. Enjoy, relish, be nourished and let this experience transform your whole outer life. But one never knows what you will decide when you are inside. You will be alone.
So before that, a few good laughters, perhaps just those laughters will bring you out: "Let us have one night more, a few laughters more. Perhaps our master will tell some jokes tomorrow and I will not be here." Remember it!
Mad Marvin escapes from the crazyhouse and runs to a nearby town. He is seen standing by an old well, dancing and shouting, "Five! Five! Five!"
Curious, Officer Chump, the local cop, saunters over to Marvin.
"What is all this noise about?" inquires the cop.
"Look!" exclaims Mad Marvin, pointing into the well. "Look! Five! Five! Five!"
Officer Chump shakes his head at the looney, and just to humor him, steps up to the well. Then, with a wide grin and a big push, Mad Marvin shouts, "Six! Six! Six!"
Nivedano...
(Drumbeat)
(Gibberish)
Nivedano...
(Drumbeat)
Be silent, close your eyes. Sit just as a buddha, a frozen statue, no movement.
Gather your consciousness inwards. Go deeper and deeper.... At the very center of your being is your enlightenment.
This very moment, being at the center in such tremendous silence, you are a buddha. You don't have to become a buddha, you just have to discover. You have only forgotten, you have just to remember.
Don't be afraid, this is your space.
You will not meet anybody on the way except your own being in all its glory and splendor, in all its eternity, beauty, truth.
Everybody is carrying the ultimate treasure within himself.
To make it more clear....
Nivedano...
(Drumbeat)
Relax, let the body and the mind remain there. Withdraw your identification, just be a watcher.
Watching is the secret key.
It opens the doors of all that is mystery, all that is miracle.
Rejoice in it and remember the path, the way, by which you have come to this point, so that at any time you want you can enter in and get refreshed.
Bring out your buddhahood in your actions, in your gestures, in your responses.
Just this small thing of entering into your own center is the whole religion -- everything else follows on its own accord. When things happen spontaneously, they have a beauty of their own.
Nivedano...
(Drumbeat)
Come back. Resurrect slowly, keeping your awareness, your remembrance. Sit down like a buddha for a few seconds.
This is an ever-deepening process. It is not that one day you become buddha and the pilgrimage is finished. You go on becoming more and more, your depth goes on becoming deeper and deeper, your clarity becomes absolutely dustless.
It is the greatest phenomenon in the world to experience your buddhahood and act it in your ordinary life.
Okay, Anando?
Yes, Beloved Master.
Can we celebrate the gathering of ten thousand buddhas?
Yes!
Next: Chapter 6: Roots in the universe
Energy Enhancement Enlightened Texts Zen The Original Man
Chapters:
Osho - Talks on Zen: The Original Man, Chapter 1: You simply are, IMAGINE A CHILD SLEEPING NEXT TO ITS PARENTS AND DREAMING IT IS BEING BEATEN OR IS PAINFULLY SICK. THE PARENTS CANNOT HELP THE CHILD, NO MATTER HOW MUCH IT SUFFERS, FOR NO ONE CAN ENTER THE DREAMING MIND OF ANOTHER. IF THE CHILD COULD AWAKEN ITSELF, IT COULD BE FREED OF THIS SUFFERING AUTOMATICALLY at energyenhancement.org
Osho - Talks on Zen: The Original Man, Chapter 1: You simply are, Question 1, WHAT IS IT TO BE ORIGINAL? IS THE AWAKENED MAN, THE MAN OF ZEN, THE ONLY TRULY ORIGINAL MAN? at energyenhancement.org
Osho - Talks on Zen: The Original Man, Chapter 2: Only a remembrance, IF YOU MEET A BUDDHA, CUT HIM DOWN; IF YOU MEET A PATRIARCH, CUT HIM DOWN; IF YOU MEET AN ARHAT, CUT HIM DOWN; IF YOU MEET YOUR PARENTS, CUT THEM DOWN AND IF YOU MEET YOUR RELATIVES, CUT THEM DOWN at energyenhancement.org
Osho - Talks on Zen: The Original Man, Chapter 2: Only a remembrance, Question 1, I THOUGHT ENLIGHTENMENT WAS THE END OF ALL PROBLEMS. AFTER LAST NIGHT I REALIZED IT COULD BE THE BEGINNING OF A NEW ONE: HOW TO AVOID BECOMING A LUKEWARM BODHISATTVA? at energyenhancement.org
Osho - Talks on Zen: The Original Man, Chapter 3: Look in and find it, SINCE THE BUDDHAS AND PATRIARCHS, THERE HAVE BEEN THREE GENERAL LEVELS OF DEALING WITH PEOPLE. ON THE UPPERMOST LEVEL THERE ARE NO FURTHER TECHNIQUES, NO MEANING OF PRINCIPLE; VERBAL UNDERSTANDING IS IMPOSSIBLE at energyenhancement.org
Osho - Talks on Zen: The Original Man, Chapter 3: Look in and find it, Question 1, SHOITSU HAD THREE LEVELS OF DEVICE, BUT I SUSPECT YOU HAVE A LOT MORE THAN THAT UP YOUR ABUNDANT SLEEVE. DO WE HAVE TO WAIT UNTIL WE TOO, ARE PURE AND TRUE, BEFORE YOU WILL REVEAL YOUR DEVICES TO US? at energyenhancement.org
Osho - Talks on Zen: The Original Man, Chapter 4: The inner innocence, AS SOON AS I GET UP ON THE SEAT TO SPEAK, I AM ALREADY INVOLVED IN THE DUSTS. IF I GO ON AND FREEZE MY EYES, IT WOULD JUST SHOW A FLAW at energyenhancement.org
Osho - Talks on Zen: The Original Man, Chapter 4: The inner innocence, Question 1, DOKAI SAYS IT IS ALL DREAM TALK. ARE YOUR WORDS THEN JUST AN EXCUSE TO LULL US INTO A SPACE WHERE HOPEFULLY, SOME DAY, WE MAY BE READY FOR THE SPECIAL TRANSMISSION? at energyenhancement.org
Osho - Talks on Zen: The Original Man, Chapter 5: The sky of realisation, UPON SUCH REALIZATION, QUESTION YOURSELF EVEN MORE INTENSELY IN THIS WISE: 'MY BODY IS LIKE A PHANTOM, LIKE BUBBLES ON A STREAM. MY MIND, LOOKING INTO ITSELF, IS AS FORMLESS AS EMPTY SPACE, YET SOMEWHERE WITHIN, SOUNDS ARE PERCEIVED. WHO IS HEARING?' at energyenhancement.org
Osho - Talks on Zen: The Original Man, Chapter 5: The sky of realisation, Question 1, LAST NIGHT YOU SAID THAT THE TRANSMISSION CAN HAPPEN IN A SECOND, THAT YOU REACH OUT TO US EVERY DAY -- BUT STILL OUR DOORS ARE CLOSED. SO MANY OF US HAVE BEEN WITH YOU SO MANY YEARS; YOU HAVE MELTED OUR HEARTS SO MANY TIMES. CAN IT BE THAT OUR DOORS HAVE SOMEHOW RUSTED SHUT? at energyenhancement.org
Osho - Talks on Zen: The Original Man, Chapter 6: Roots in the universe, THE ULTIMATE WAY IS THE ONE REAL GREAT WAY. THE MIND OF FAITH IS THE NON-DUALISTIC, INCONCEIVABLE MIND at energyenhancement.org
Osho - Talks on Zen: The Original Man, Chapter 6: Roots in the universe, Question 1, DOES MANZAN MAKE IT AS A MASTER? at energyenhancement.org
Osho - Talks on Zen: The Original Man, Chapter 7: Zen is love, IF YOU WOULD FREE YOURSELF OF THE SUFFERINGS OF THE SIX REALMS, YOU MUST LEARN THE DIRECT WAY TO BECOME A BUDDHA. THIS WAY IS NO OTHER THAN THE REALIZATION OF YOUR OWN MIND at energyenhancement.org
Osho - Talks on Zen: The Original Man, Chapter 7: Zen is love, Question 1, LAST NIGHT I HEARD YOU REFER TO ZEN AS 'THE GREAT LOVE AFFAIR.' YET, RARELY ARE LOVE OR COMPASSION MENTIONED IN ZEN ANECDOTES OR DISCOURSES OF THE MASTERS. WHY IS THIS? at energyenhancement.org
Osho - Talks on Zen: The Original Man, Chapter 8: From the mortal to the immortal, SUBTLY INCLUDED WITHIN THE TRUE, INQUIRY AND RESPONSE COME UP TOGETHER. COMMUNING WITH THE SOURCE AND COMMUNING WITH THE PROCESS, IT INCLUDES INTEGRATION AND INCLUDES THE ROAD at energyenhancement.org
Osho - Talks on Zen: The Original Man, Chapter 8: From the mortal to the immortal, Question 1, TOZAN SPEAKS OF 'PROPER ATTUNEMENT...' at energyenhancement.org
Osho - Talks on Zen: The Original Man, Chapter 9: Yaa-hoo! -- a living sound, RINZAI SAID TO A MONK, SOMETIMES, A SHOUT IS LIKE A HARD AND DURABLE JEWELED SWORD. SOMETIMES A SHOUT IS LIKE A LION, CROUCHING ON THE GROUND -- STRONG AND POWERFUL at energyenhancement.org
Osho - Talks on Zen: The Original Man, Chapter 9: Yaa-hoo! -- a living sound, Question 1, RINZAI SAID: 'WHEN HOST AND GUEST MEET EACH OTHER, THERE IS ALWAYS AN EXCHANGE OF WORDS OR DISCUSSION.' BUT HE DID NOT KNOW ABOUT YOU. I WONDER WHAT RINZAI WOULD MAKE OF A DANCING MASTER AND OUR YAA-HOO! SHOUT? at energyenhancement.org