OSHO
ZEN
THE ORIGINAL MAN
Chapter 6: Roots in the universe
Question 1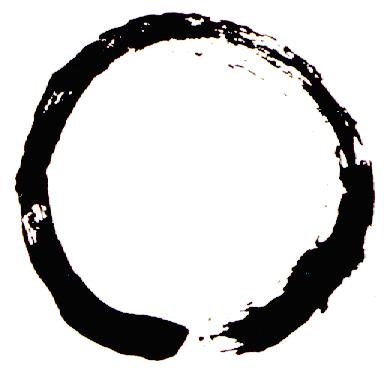 Energy Enhancement Enlightened Texts Zen The Original Man
Question 1
Anando has asked:
OUR BELOVED MASTER,
DOES MANZAN MAKE IT AS A MASTER?
Certainly, Anando. He made it as a master.
HE SOUNDS GOOD, EXCEPT WHEN HE TALKS ABOUT THE MIND OF FAITH.
I have told you the translation is by a Christian missionary. To them, faith is the great thing.
To a Zen master, faith is the barrier. You have to be clean of all faith and all belief. You have to be just silent, searching, your eyes having no dust in them. All faith and belief is nothing but dust.
NOT BEING REALIZED OURSELVES, IS THERE ANYTHING OTHER THAN INTUITION WE CAN USE TO TELL THE DIFFERENCE BETWEEN THE TEACHER AND THE REAL THING?
Anando, there are many things that you can use to recognize the difference.
The teacher will be always speaking in quotes. He will be quoting the scriptures. His words will not carry any authority; his words will not be coming from his very being.
His presence will be different. The teacher's presence has no aura to it. The master's presence has a certain energy field. Those who are receptive, sensitive, can almost touch it; it is tangible.
It is a question of being open, and immediately you can recognize who is only a teacher and who is a master. The difference is very great, but very subtle. And all depends on your receptivity. All depends on your open heart. Only your heart can say whether you are confronted by a master or just listening to a teacher.
With a teacher you don't have a love affair.
With the master you have a great love affair.
With the teacher, you may be convinced by his arguments. With the master, the arguments don't matter but his presence, which quenches your thirst. Just being close to a master, you start feeling a new, fresh breeze. The teacher is stale, carrying old, rotten scriptures. He does not have a fresh experience of the truth.
Traditionally, seekers would go from one master to another master just to find a place where they could feel a kind of rapport, where they could feel with the master a certain oneness. Then they stop. They have found the master.
But one has to be very intelligent, very receptive, very sensitive, because the energy of the master is the most subtle energy possible.
If you are open, and you are thrilled and your heart dances and you want to sing, you have found the man.
This is called, in Zen, the Great Love Affair.
There are ordinary love affairs, which are biological. You cannot even explain those, why you find a certain man or a certain woman and suddenly you feel you have fallen in love. You know it. Something has clicked in you, but you cannot give any explanation. All your explanations will look absurd, idiotic. Just try. When you have fallen in love with a woman or a man, just try to explain to somebody who knows nothing of love -- "Just look at her hair..."
He will say, "What nonsense! You have fallen in love with hairs?"
"Just look at her nose, just look at her eyes..." And whoever you are giving the explanation to will think you are a little cuckoo!
A person falls in love not with noses and eyes and hair but with a total being.
Zen is a great love affair. It is not biological. Hence, it becomes even more difficult but it goes very deep.
The biological affair can change -- has to change. It is a temporary phenomenon. The same woman for whom you could have died, now you want to kill.
I have heard about a psychologist who was taking a round of the madhouse and the superintendent was explaining to him whatever he wanted to know about. In a small room, a young man holding a picture to his heart was weeping and weeping.
The man asked, "What has happened to him?"
The superintendent said, "It is a tragedy. He is a very intelligent man, but he has fallen in love with a woman. He is holding the picture of the woman -- waking or asleep he does not leave the picture. But the woman married somebody else; that has driven him mad."
The professor said, "It is really a sad story."
In the next room a man was hitting his head on the wall. He said, "My God! What is he doing?"
The superintendent said, "He married that same woman! Now he wants to kill himself, so he has been put in the madhouse."
At the biological level things are continuously changing. It is very natural that they should change.
At the spiritual level, where being is never changing... if you have found the master, then there is no way to go anywhere. But if you have not found, then it is better not to waste your time.
And it is a question of your inner thrill, inner click. You can call it intuition. I don't want to call it intuition because that makes it more mathematical. It is not that mathematical.
I can call it a click. Something simply happened to you. You cannot explain, nor is there any need to explain. Just being with the master you will see the transformation happening. Whether your click was right or wrong, time will prove.
If no transformation happens to you, that means either you are with a teacher who pretends to be a master or you may be with a master, but you are not open; you don't want to change. No master forces change on you. He creates all the situations in which the change, if you are ready, will be spontaneously happening.
Whatever happens spontaneously is beautiful. Whatever is rehearsed and practiced and disciplined creates hypocrisy. No master will support any hypocrisy.
Before we enter into our inner world, just to remind you that you have to come back... we will be waiting here for you.
You can go as deep as possible, but don't get stuck somewhere, howsoever beautiful and howsoever enchanting.
When Nivedano calls with his drum, come back.
My whole effort is to bring buddhas into the marketplace. I don't want you just to be a buddha and escape. Even Sardar Gurudayal Singh comes back every day. He reaches as deep as possible, but he always thinks, "Who knows what kind of joke is going to be told tomorrow?"
These jokes are keeping him in the world; otherwise, he would have gone long ago.
Paddy and Sean are walking to the Christ is Love Pub, when all of a sudden they hear an explosion. They run around the corner to see that the pub has been blown up by the IRA.
They are looking through the rubble when Paddy finds a head. He picks it up, holds it in the air and says, "Sean, isn't this Danny O'Riley?"
"No," says Sean, "it can't be. He was not as tall as that!"
Two rats in a laboratory are having a conversation through the bars of their cages.
"Tell me," says the first rat, "how are you getting along with Professor Katzoff?"
"Pretty good," replies the second rat. "It took me a while, but now I have finally got him trained. Whenever I ring the bell, he brings my dinner!"
Father Finger, the priest, is reputed to have an enormous prick. It is so large, that he has great difficulty in getting any of the local women to sleep with him.
"Sorry, Father," is the reply he always hears. "I wish I could, but your member is just too big for me!"
Feeling desperate, Father Finger goes to Mother O'Mary's whorehouse on the other side of town where he is not recognized. He quickly chooses a girl and she takes him to a room upstairs. Closing the door behind him, Father Finger tells the girl that he is very shy, and would like to undress with the lights off.
"It is okay with me," agrees the girl, and the two of them undress in the dark.
When Father Finger gets into bed, he immediately climbs on top of the girl in the missionary position.
"Do you know, Father," says the girl, "I'm really glad that this is what you came here for. When I saw you coming in, I was sure you were going to talk to me all about... JEEZUS CHRIST!"
Nivedano...
(Drumbeat)
(Gibberish)
Nivedano...
(Drumbeat)
Be silent... close your eyes. Feel the body completely frozen. Look inwards... go as deep as possible.
There is nothing to fear; it is your own space.
Deeper and deeper. When you are deepest in your being, you are at the source of life, and you will also find the roots into the universe.
This is your buddha-nature.
Blessed is this experience of your own being, a buddha. Remember it. Let it become your very breathing and heartbeat... twenty-four hours, day in, day out.
This very remembrance will change everything in your actions, in your gestures; it will bring a grace, a beauty, which is not of this world.
To make it more clear that you are not the body nor the mind, but just a pure awareness...
Nivedano...
(Drumbeat)
Relax... let go.
The body is there, the mind is there -- you are neither, you are just a watcher...
Just a mirror.
This quality of being a mirror is what makes you a buddha. Drink from this universal source as much as you can.
Let it sink into your every fiber and cell.
Nivedano...
(Drumbeat)
You can come back -- but come back with your experience, don't leave it behind.
Silently, gracefully, sit down for a few moments, reminding and remembering your inner purity, your inner beauty... your inner innocence.
Okay, Anando?
Yes, Beloved Master.
Can we celebrate the ten thousand buddhas?
Yes!
Energy Enhancement Enlightened Texts Zen The Original Man
Chapters:
Osho - Talks on Zen: The Original Man, Chapter 1: You simply are, IMAGINE A CHILD SLEEPING NEXT TO ITS PARENTS AND DREAMING IT IS BEING BEATEN OR IS PAINFULLY SICK. THE PARENTS CANNOT HELP THE CHILD, NO MATTER HOW MUCH IT SUFFERS, FOR NO ONE CAN ENTER THE DREAMING MIND OF ANOTHER. IF THE CHILD COULD AWAKEN ITSELF, IT COULD BE FREED OF THIS SUFFERING AUTOMATICALLY at energyenhancement.org
Osho - Talks on Zen: The Original Man, Chapter 1: You simply are, Question 1, WHAT IS IT TO BE ORIGINAL? IS THE AWAKENED MAN, THE MAN OF ZEN, THE ONLY TRULY ORIGINAL MAN? at energyenhancement.org
Osho - Talks on Zen: The Original Man, Chapter 2: Only a remembrance, IF YOU MEET A BUDDHA, CUT HIM DOWN; IF YOU MEET A PATRIARCH, CUT HIM DOWN; IF YOU MEET AN ARHAT, CUT HIM DOWN; IF YOU MEET YOUR PARENTS, CUT THEM DOWN AND IF YOU MEET YOUR RELATIVES, CUT THEM DOWN at energyenhancement.org
Osho - Talks on Zen: The Original Man, Chapter 2: Only a remembrance, Question 1, I THOUGHT ENLIGHTENMENT WAS THE END OF ALL PROBLEMS. AFTER LAST NIGHT I REALIZED IT COULD BE THE BEGINNING OF A NEW ONE: HOW TO AVOID BECOMING A LUKEWARM BODHISATTVA? at energyenhancement.org
Osho - Talks on Zen: The Original Man, Chapter 3: Look in and find it, SINCE THE BUDDHAS AND PATRIARCHS, THERE HAVE BEEN THREE GENERAL LEVELS OF DEALING WITH PEOPLE. ON THE UPPERMOST LEVEL THERE ARE NO FURTHER TECHNIQUES, NO MEANING OF PRINCIPLE; VERBAL UNDERSTANDING IS IMPOSSIBLE at energyenhancement.org
Osho - Talks on Zen: The Original Man, Chapter 3: Look in and find it, Question 1, SHOITSU HAD THREE LEVELS OF DEVICE, BUT I SUSPECT YOU HAVE A LOT MORE THAN THAT UP YOUR ABUNDANT SLEEVE. DO WE HAVE TO WAIT UNTIL WE TOO, ARE PURE AND TRUE, BEFORE YOU WILL REVEAL YOUR DEVICES TO US? at energyenhancement.org
Osho - Talks on Zen: The Original Man, Chapter 4: The inner innocence, AS SOON AS I GET UP ON THE SEAT TO SPEAK, I AM ALREADY INVOLVED IN THE DUSTS. IF I GO ON AND FREEZE MY EYES, IT WOULD JUST SHOW A FLAW at energyenhancement.org
Osho - Talks on Zen: The Original Man, Chapter 4: The inner innocence, Question 1, DOKAI SAYS IT IS ALL DREAM TALK. ARE YOUR WORDS THEN JUST AN EXCUSE TO LULL US INTO A SPACE WHERE HOPEFULLY, SOME DAY, WE MAY BE READY FOR THE SPECIAL TRANSMISSION? at energyenhancement.org
Osho - Talks on Zen: The Original Man, Chapter 5: The sky of realisation, UPON SUCH REALIZATION, QUESTION YOURSELF EVEN MORE INTENSELY IN THIS WISE: 'MY BODY IS LIKE A PHANTOM, LIKE BUBBLES ON A STREAM. MY MIND, LOOKING INTO ITSELF, IS AS FORMLESS AS EMPTY SPACE, YET SOMEWHERE WITHIN, SOUNDS ARE PERCEIVED. WHO IS HEARING?' at energyenhancement.org
Osho - Talks on Zen: The Original Man, Chapter 5: The sky of realisation, Question 1, LAST NIGHT YOU SAID THAT THE TRANSMISSION CAN HAPPEN IN A SECOND, THAT YOU REACH OUT TO US EVERY DAY -- BUT STILL OUR DOORS ARE CLOSED. SO MANY OF US HAVE BEEN WITH YOU SO MANY YEARS; YOU HAVE MELTED OUR HEARTS SO MANY TIMES. CAN IT BE THAT OUR DOORS HAVE SOMEHOW RUSTED SHUT? at energyenhancement.org
Osho - Talks on Zen: The Original Man, Chapter 6: Roots in the universe, THE ULTIMATE WAY IS THE ONE REAL GREAT WAY. THE MIND OF FAITH IS THE NON-DUALISTIC, INCONCEIVABLE MIND at energyenhancement.org
Osho - Talks on Zen: The Original Man, Chapter 6: Roots in the universe, Question 1, DOES MANZAN MAKE IT AS A MASTER? at energyenhancement.org
Osho - Talks on Zen: The Original Man, Chapter 7: Zen is love, IF YOU WOULD FREE YOURSELF OF THE SUFFERINGS OF THE SIX REALMS, YOU MUST LEARN THE DIRECT WAY TO BECOME A BUDDHA. THIS WAY IS NO OTHER THAN THE REALIZATION OF YOUR OWN MIND at energyenhancement.org
Osho - Talks on Zen: The Original Man, Chapter 7: Zen is love, Question 1, LAST NIGHT I HEARD YOU REFER TO ZEN AS 'THE GREAT LOVE AFFAIR.' YET, RARELY ARE LOVE OR COMPASSION MENTIONED IN ZEN ANECDOTES OR DISCOURSES OF THE MASTERS. WHY IS THIS? at energyenhancement.org
Osho - Talks on Zen: The Original Man, Chapter 8: From the mortal to the immortal, SUBTLY INCLUDED WITHIN THE TRUE, INQUIRY AND RESPONSE COME UP TOGETHER. COMMUNING WITH THE SOURCE AND COMMUNING WITH THE PROCESS, IT INCLUDES INTEGRATION AND INCLUDES THE ROAD at energyenhancement.org
Osho - Talks on Zen: The Original Man, Chapter 8: From the mortal to the immortal, Question 1, TOZAN SPEAKS OF 'PROPER ATTUNEMENT...' at energyenhancement.org
Osho - Talks on Zen: The Original Man, Chapter 9: Yaa-hoo! -- a living sound, RINZAI SAID TO A MONK, SOMETIMES, A SHOUT IS LIKE A HARD AND DURABLE JEWELED SWORD. SOMETIMES A SHOUT IS LIKE A LION, CROUCHING ON THE GROUND -- STRONG AND POWERFUL at energyenhancement.org
Osho - Talks on Zen: The Original Man, Chapter 9: Yaa-hoo! -- a living sound, Question 1, RINZAI SAID: 'WHEN HOST AND GUEST MEET EACH OTHER, THERE IS ALWAYS AN EXCHANGE OF WORDS OR DISCUSSION.' BUT HE DID NOT KNOW ABOUT YOU. I WONDER WHAT RINZAI WOULD MAKE OF A DANCING MASTER AND OUR YAA-HOO! SHOUT? at energyenhancement.org