OSHO
ZEN
THE ORIGINAL MAN
Chapter 7: Zen is love
Question 1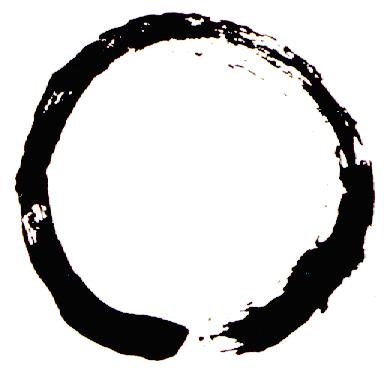 Energy Enhancement Enlightened Texts Zen The Original Man
Question 1
Anando has asked:
OUR BELOVED MASTER,
LAST NIGHT I HEARD YOU REFER TO ZEN AS "THE GREAT LOVE AFFAIR." YET, RARELY ARE LOVE OR COMPASSION MENTIONED IN ZEN ANECDOTES OR DISCOURSES OF THE MASTERS. WHY IS THIS?
Anando, when you love a person, you don't harass him by saying "I love you" again and again; otherwise, he will kill you. There is a limit to how much you can listen to "I love you." One gets fed up.
Just try it on any lover and see how long the love remains. The boyfriend or the girlfriend will disappear, because you can eat sweets but there is a limit, otherwise sickness will follow.
Zen never mentions love. My own understanding is that the man of Zen simply loves as he breathes. It is not something special, there is no need to mention it. Don't you feel my love although I never say it? Do you want me to say it to you again and again?
Zen does not say it, that is a great indication that it understands. Love should not be said, but shown in every gesture -- through your eyes, through your hands, through your silence. It should radiate around you. It is the same with compassion. It is not mentioned either.
Zen is not born in America, where there are great thinkers who can be great only in America, like Dale Carnegie and Napoleon Hill....
Dale Carnegie's books have been best-sellers in America, second only to The Holy Bible. He used to run classes and schools where people were taught that whether you love or not does not matter. What matters is the word, the expression. Who can tell about the inside? Before going out of the house, kiss your wife and say, "I love you, sweetheart. I will miss you so much."
You may have other thoughts inside, absolutely contrary to this: "Now is the time to enjoy..." Or you may be thinking of your girlfriend! But that is all inside -- your wife is not a mind reader. So just say it, and it does not cost anything to kiss her, at least three times a day. When you come back from the office, again kiss your wife and say to her, "I love you, darling." And again before going to bed; don't forget. These idiots like Dale Carnegie are thought to be great philosophers who are helping people in their relationships.
Real love has no words to express itself. Real love is a presence, you can feel it. It surrounds you like wind, it rains over you like rain. A roseflower does not say, "How beautiful I am." And if roseflowers start studying Dale Carnegie and start saying to you, "Where are you going, darling? I love you so much. And I'm so beautiful," you will have to say, "Shut up! Just be a flower -- don't bother me!" -- what else can you do?
Your question is very accurate. Zen is love, and Zen is compassion, but there is no need to make a manifesto, a declaration of it. In utter silence -- the transmission of the lamp.
Now before you go in, I have to say a few jokes so that you can come back; otherwise, this world is not worth returning to. I make every effort that at least our small world is joyous, laughing, so that when you go in you will not remain there, you will bring the buddha out. You don't have to remain there. Just carry the buddha out -- in your actions, in your feelings, in your love. But come out!
And just to make sure, I have to tell you a few jokes so you don't become serious and remain inside thinking the world is a dream. It is all a changing flux -- "Why bother... nobody is going to miss me anyway, and it is so peaceful here..." From this peaceful space, going to the canteen is a quantum leap.
You are here being buddhas, and then seeing the same buddhas eating in the canteen -- one is simply shocked. I don't know where your canteen is, I never go anywhere. Just so as not to see some buddha doing something which is not buddha-like, I keep myself closed in my room. I come only in the evening to see you, when you are ready to be buddhas -- just for a few minutes, then you are free.
Kowalski is standing at the urinal quietly pissing, when he notices that he is being watched by a midget.
Kowalski continues his pissing, when suddenly he sees the midget dragging a stool up next to him. The midget climbs up and proceeds to admire Kowalski's machinery from close by.
"Wow!" exclaims the midget. "You have the nicest balls I have ever seen."
"Well, er... thanks!" says Kowalski, surprised and flattered. Then he begins to move away.
"Listen," says the midget. "I know this is a rather strange request, but I wonder if you would mind if I touch them?"
Startled, Kowalski hesitates. But seeing no real harm in it, he says, "Okay."
Standing on his tip-toes on the stool, the midget reaches up and gets a good grip on Kowalski's balls. Then in a loud voice, the little guy yells, "Okay, buster! Hand over your wallet, or I will jump!"
Giovanni is holding his head in despair.
"It-a is a tragedy!" he exclaims to his friend, Luigi.
"Why-a?" asks Luigi.
"I come-a home last night, and what do I see?" says Giovanni. "My wife is-a in bed with a Chinese!"
"Really? What did-a you say?" asks Luigi.
"What could I say?" shouts Giovanni crazily. "I don't-a speak Chinese!"
Terry Turkeynose is snoring sweetly one night, when he starts dreaming that God is talking to him.
"Terry!" booms the voice of God. "I have big plans for you, so you had better clean up your act!"
The next morning, Terry races out of the house. He goes to the Facial Fixit Clinic, gets a nose job, a hair transplant, new teeth, a suntan, and then blows the rest of his money on some really snappy clothes.
He is walking home totally exhausted and aching after such a frantic day, when he hears a deep rumbling in the heavens above. Terry looks up nervously, and gets run over by a bus.
The next thing he knows, he's in Heaven, standing in front of Almighty God.
"Holy shit!" shouts Terry at God. "Are you nuts?"
"Hey, I'm sorry," says God, picking up Terry's new false teeth from the ground and giving them back to him.
"So why the hell did you put me through all that trouble," screams Terry, "and then rub me out!"
"Hey, look, man," booms God, "I said I'm sorry -- I just did not recognize you!"
Okay, Nivedano...
(Drumbeat)
(Gibberish)
Nivedano...
(Drumbeat)
Be silent. Close your eyes. Feel your body to be frozen.
Gather all your consciousness at the center of your being -- not going out, but going in. As the consciousness goes inwards, it becomes very crystallized, and a great joy arises.
For the first time you feel you are blessed, because for the first time you are a buddha.
Let this recognition go deep into every fiber of your being, so that you can remain a buddha twenty-four hours.
It is such a joy, such a dance, such a beauty, such a grace to remain a buddha twenty-four hours. It is your own being, expressing itself in its glory and splendor.
Deeper and deeper...
Nivedano...
(Drumbeat)
Relax. Let the body remain there, and the mind -- but you are neither. You are just a pure consciousness, a no-mind, a watcher on the hills.
This is your original man.
The original man is the buddha.
Nivedano...
(Drumbeat)
Come back. Bring your experience with yourself...
Slowly, silently, gracefully, sit down just like a buddha, without any hesitation.
It is something that you had forgotten, it is remembered again. Recollect the experience of the inner space, the silence and the grandeur of it, the peace and the splendor of it...
These are the few moments which will prove the most precious in your life. And if you are alert enough, you will spread these moments all over your life and death, because the experience of the buddha within you is the experience of eternity within you.
Okay, Anando?
Yes, Beloved Master.
Can we celebrate the ten thousand buddhas?
Yes!
Next: Chapter 8: From the mortal to the immortal
Energy Enhancement Enlightened Texts Zen The Original Man
Chapters:
Osho - Talks on Zen: The Original Man, Chapter 1: You simply are, IMAGINE A CHILD SLEEPING NEXT TO ITS PARENTS AND DREAMING IT IS BEING BEATEN OR IS PAINFULLY SICK. THE PARENTS CANNOT HELP THE CHILD, NO MATTER HOW MUCH IT SUFFERS, FOR NO ONE CAN ENTER THE DREAMING MIND OF ANOTHER. IF THE CHILD COULD AWAKEN ITSELF, IT COULD BE FREED OF THIS SUFFERING AUTOMATICALLY at energyenhancement.org
Osho - Talks on Zen: The Original Man, Chapter 1: You simply are, Question 1, WHAT IS IT TO BE ORIGINAL? IS THE AWAKENED MAN, THE MAN OF ZEN, THE ONLY TRULY ORIGINAL MAN? at energyenhancement.org
Osho - Talks on Zen: The Original Man, Chapter 2: Only a remembrance, IF YOU MEET A BUDDHA, CUT HIM DOWN; IF YOU MEET A PATRIARCH, CUT HIM DOWN; IF YOU MEET AN ARHAT, CUT HIM DOWN; IF YOU MEET YOUR PARENTS, CUT THEM DOWN AND IF YOU MEET YOUR RELATIVES, CUT THEM DOWN at energyenhancement.org
Osho - Talks on Zen: The Original Man, Chapter 2: Only a remembrance, Question 1, I THOUGHT ENLIGHTENMENT WAS THE END OF ALL PROBLEMS. AFTER LAST NIGHT I REALIZED IT COULD BE THE BEGINNING OF A NEW ONE: HOW TO AVOID BECOMING A LUKEWARM BODHISATTVA? at energyenhancement.org
Osho - Talks on Zen: The Original Man, Chapter 3: Look in and find it, SINCE THE BUDDHAS AND PATRIARCHS, THERE HAVE BEEN THREE GENERAL LEVELS OF DEALING WITH PEOPLE. ON THE UPPERMOST LEVEL THERE ARE NO FURTHER TECHNIQUES, NO MEANING OF PRINCIPLE; VERBAL UNDERSTANDING IS IMPOSSIBLE at energyenhancement.org
Osho - Talks on Zen: The Original Man, Chapter 3: Look in and find it, Question 1, SHOITSU HAD THREE LEVELS OF DEVICE, BUT I SUSPECT YOU HAVE A LOT MORE THAN THAT UP YOUR ABUNDANT SLEEVE. DO WE HAVE TO WAIT UNTIL WE TOO, ARE PURE AND TRUE, BEFORE YOU WILL REVEAL YOUR DEVICES TO US? at energyenhancement.org
Osho - Talks on Zen: The Original Man, Chapter 4: The inner innocence, AS SOON AS I GET UP ON THE SEAT TO SPEAK, I AM ALREADY INVOLVED IN THE DUSTS. IF I GO ON AND FREEZE MY EYES, IT WOULD JUST SHOW A FLAW at energyenhancement.org
Osho - Talks on Zen: The Original Man, Chapter 4: The inner innocence, Question 1, DOKAI SAYS IT IS ALL DREAM TALK. ARE YOUR WORDS THEN JUST AN EXCUSE TO LULL US INTO A SPACE WHERE HOPEFULLY, SOME DAY, WE MAY BE READY FOR THE SPECIAL TRANSMISSION? at energyenhancement.org
Osho - Talks on Zen: The Original Man, Chapter 5: The sky of realisation, UPON SUCH REALIZATION, QUESTION YOURSELF EVEN MORE INTENSELY IN THIS WISE: 'MY BODY IS LIKE A PHANTOM, LIKE BUBBLES ON A STREAM. MY MIND, LOOKING INTO ITSELF, IS AS FORMLESS AS EMPTY SPACE, YET SOMEWHERE WITHIN, SOUNDS ARE PERCEIVED. WHO IS HEARING?' at energyenhancement.org
Osho - Talks on Zen: The Original Man, Chapter 5: The sky of realisation, Question 1, LAST NIGHT YOU SAID THAT THE TRANSMISSION CAN HAPPEN IN A SECOND, THAT YOU REACH OUT TO US EVERY DAY -- BUT STILL OUR DOORS ARE CLOSED. SO MANY OF US HAVE BEEN WITH YOU SO MANY YEARS; YOU HAVE MELTED OUR HEARTS SO MANY TIMES. CAN IT BE THAT OUR DOORS HAVE SOMEHOW RUSTED SHUT? at energyenhancement.org
Osho - Talks on Zen: The Original Man, Chapter 6: Roots in the universe, THE ULTIMATE WAY IS THE ONE REAL GREAT WAY. THE MIND OF FAITH IS THE NON-DUALISTIC, INCONCEIVABLE MIND at energyenhancement.org
Osho - Talks on Zen: The Original Man, Chapter 6: Roots in the universe, Question 1, DOES MANZAN MAKE IT AS A MASTER? at energyenhancement.org
Osho - Talks on Zen: The Original Man, Chapter 7: Zen is love, IF YOU WOULD FREE YOURSELF OF THE SUFFERINGS OF THE SIX REALMS, YOU MUST LEARN THE DIRECT WAY TO BECOME A BUDDHA. THIS WAY IS NO OTHER THAN THE REALIZATION OF YOUR OWN MIND at energyenhancement.org
Osho - Talks on Zen: The Original Man, Chapter 7: Zen is love, Question 1, LAST NIGHT I HEARD YOU REFER TO ZEN AS 'THE GREAT LOVE AFFAIR.' YET, RARELY ARE LOVE OR COMPASSION MENTIONED IN ZEN ANECDOTES OR DISCOURSES OF THE MASTERS. WHY IS THIS? at energyenhancement.org
Osho - Talks on Zen: The Original Man, Chapter 8: From the mortal to the immortal, SUBTLY INCLUDED WITHIN THE TRUE, INQUIRY AND RESPONSE COME UP TOGETHER. COMMUNING WITH THE SOURCE AND COMMUNING WITH THE PROCESS, IT INCLUDES INTEGRATION AND INCLUDES THE ROAD at energyenhancement.org
Osho - Talks on Zen: The Original Man, Chapter 8: From the mortal to the immortal, Question 1, TOZAN SPEAKS OF 'PROPER ATTUNEMENT...' at energyenhancement.org
Osho - Talks on Zen: The Original Man, Chapter 9: Yaa-hoo! -- a living sound, RINZAI SAID TO A MONK, SOMETIMES, A SHOUT IS LIKE A HARD AND DURABLE JEWELED SWORD. SOMETIMES A SHOUT IS LIKE A LION, CROUCHING ON THE GROUND -- STRONG AND POWERFUL at energyenhancement.org
Osho - Talks on Zen: The Original Man, Chapter 9: Yaa-hoo! -- a living sound, Question 1, RINZAI SAID: 'WHEN HOST AND GUEST MEET EACH OTHER, THERE IS ALWAYS AN EXCHANGE OF WORDS OR DISCUSSION.' BUT HE DID NOT KNOW ABOUT YOU. I WONDER WHAT RINZAI WOULD MAKE OF A DANCING MASTER AND OUR YAA-HOO! SHOUT? at energyenhancement.org