OSHO
ZEN
THE ORIGINAL MAN
Chapter 9: Yaa-hoo! -- a living sound
Question 1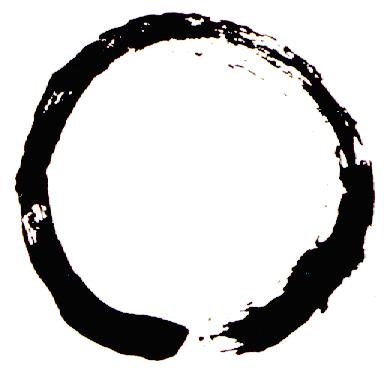 Energy Enhancement Enlightened Texts Zen The Original Man
Question 1
Maneesha has asked a question:
OUR BELOVED MASTER,
RINZAI SAID: "WHEN HOST AND GUEST MEET EACH OTHER, THERE IS ALWAYS AN EXCHANGE OF WORDS OR DISCUSSION." BUT HE DID NOT KNOW ABOUT YOU. I WONDER WHAT RINZAI WOULD MAKE OF A DANCING MASTER AND OUR YAA-HOO! SHOUT?
He would understand it perfectly. He is saying that when a host and guest meet, there is discussion and talk and conversation, but when two hosts meet, not a single word passes between them. Their meeting is that of presences. Their meeting is that of being -- not of words and language.
So, Maneesha, I can say without any doubt that Rinzai would understand our Yaa-Hoo! shout. It does not matter what sound you use. Perhaps he would appreciate it better, because in Yaa-Hoo! two are present. Both can be the host, or one can be the host and the other can be the disciple, or both can be disciples. But the quality of their Yaa-Hoo! will change accordingly.
And you can feel it here when some spectator enters the assembly by chance. Just out of courtesy, we don't stop him. He also raises his hands, but you can see how reluctantly. He also gives the Yaa-Hoo! shout, but you can see what a mouse he is.
It is a lion's den.
If you are really here to participate in what is happening -- then be total! It is not a place for spectators. I know Rinzai; hence, I assume, he knows me.
Before we enter the source of our being... The clouds have come to listen for your laughter. This earth has become so dry -- nobody laughs, nobody even smiles. Even if they smile, it is just a painted smile, a lipstick smile.
I want my people to laugh like a lion's roar. Then even laughter becomes a tremendous experience, because it is intelligence at its peak.
"You would not believe it," says Zabriski in the bar, "but I think my milkman is turning gay!"
"Why," asks Klopski, "what happened?"
"Well," says Zabriski, "my wife was sick in bed the other morning. So I stayed home late to take care of her. Suddenly, the milkman started ringing the doorbell, and since I was naked, I slipped on my wife's bathrobe and went downstairs.
"As I opened the door, the milkman jumped into my arms, started kissing me, and trying to take the bathrobe off me!"
"Hey, man, don't worry," says Klopski.
"He's probably not gay, that was just a coincidence."
"A coincidence? What do you mean?" asks Zabriski.
"Well, it is obvious," explains Klopski, sagely, "his wife must wear a bathrobe the same color as your wife's!"
On a trip to Rome, Sarjano is driving down the street in Jayesh's bright red Ferrari at about a hundred and fifty miles an hour.
Suddenly, from a side street, the Popemobile pulls out in front of him. With no time for Sarjano to hit the brakes, there is a colossal collision.
The next thing they know, Pope the Polack and Sarjano are watching their souls departing the earth together. Of course, there is a bureaucratic, computerized mix-up on the way to Heaven, and as a result, Sarjano is sent to the Pearly Gates, while Pope the Polack is sent to Hell.
The Polack pope, obviously pissed off that he is in the wrong place, soon convinces those in charge that there has been a mistake. And in the blink of an eye, he is transported to the Pearly Gates. As he walks into Heaven, he meets Sarjano just coming out.
"I'm really sorry about this," says the pope, bending to kiss the Gates, "but I have waited all my life to kneel at the feet of the Blessed Virgin Mary, the purest virgin who has ever lived."
Sarjano flashes a bright smile at the Polack pope.
"Sorry, Father," he says, buttoning his pants, "But you are-a too late!"
Walter Wibble arrives at the Pearly Gates and is given a tour of Heaven by Saint Peter. They are walking around Gabriel's garden when a small bell starts tinkling. All the angels and saints fall to their knees and begin to pray.
"What is going on?" asks Walter, looking at this amazing sight.
"Oh," replies Saint Peter, "an innocent child has just told her first lie. All the angels and saints are praying for her."
A short while later they are inspecting the Harp and Hallelujia Bowling Club, when a large bell starts ringing. A bus load of angels screeches to a stop in the street outside, and all the angels fly out, onto their knees, and start praying.
"What is happening now?" asks Walter.
"Ah," replies Saint Peter, "an adult on earth has just told another lie, and all the angels and saints are praying for him."
Later, they are walking through the Heavenly Dollar Shopping Mall, when suddenly, hundreds of bells start ringing. There is such a terrible noise that Walter drops to his knees, covers his ears, and starts praying.
"Good God!" exclaims Saint Peter. "Ronald Reagan and his gang are discussing Osho again!"
Nivedano...
(Drumbeat)
(Gibberish)
Nivedano...
(Drumbeat)
Be silent... close your eyes. Feel your body to be frozen. Gather all your consciousness, your life energy inwards, and go deeper without any fear.
It is your own being, and unless you know it, you will suffer from death and life and a thousand miseries.
Knowing your own being frees you from all misery, from all suffering, and brings you a world full of joy, blissfulness, ecstasy.
It all depends on you -- how deep you go.
Just become an arrow, deeper, deeper and deeper.
This is you -- the original man, the buddha.
With deep gratitude enter in. Don't remain standing outside the temple. And you will find inside nobody but yourself. What was moving around outside was just a projection.
The real host is within you always and always.
To make it clear, absolutely clear....
Nivedano...
(Drumbeat)
Relax... let the body lie there, the mind far away, and you are simply a watcher.
Nothing has to be done, just watch. This watching is your original nature, unspoiled, undisturbed.
It is just like a mirror. It has reflected many things, but it is still empty and silent.
Drink from this well of your being and remember the way. Twenty-four hours, whenever you have a little time, just look within. It is not far away.
Refresh yourself twenty-four hours with your buddhahood, so that all doubts drop, and it becomes a spontaneous roar within you. Your buddhahood is no longer a thought, but in the roar of your whole being it becomes your ultimate experience.
You are beyond time and beyond mind, you are beyond space. You are the eternity, and you are the immortality. The whole sky is yours, all bondages fallen away, ultimate freedom achieved.
Nivedano...
(Drumbeat)
Come back. But bring your buddha with you, bring your host with you. Slowly, silently, gracefully, sit down for a few moments, rejoicing and remembering the benediction that has happened to you.
You have been to the holiest of the holy.
You have seen the original man.
Let this experience flow like an undercurrent in every act and gesture of your life.
Slowly, slowly it becomes just like a heartbeat or breathing, spontaneous and of its own accord.
Waking or asleep you remain the buddha, and because of this undercurrent, all your character, all your ideas of good and bad, all your actions will be completely transformed -- to a totally new form that you have never imagined, never dreamed of.
Change comes from inner experience, not vice versa. People try to change their character to know their buddha. They will never be able to succeed. All the religions are doing that, I am teaching you just the opposite.
First, experience the buddha, and that experience will start changing you, your love, your compassion. Everything around you will have a new light, a new aura, a new fragrance.
To me, the true religion begins from within and spreads outwards, not the other way.
Okay, Maneesha?
Yes, Beloved Master.
Can we celebrate the gathering of the buddhas?
Yes, Beloved Master!
THE END
Energy Enhancement Enlightened Texts Zen The Original Man
Chapters:
Osho - Talks on Zen: The Original Man, Chapter 1: You simply are, IMAGINE A CHILD SLEEPING NEXT TO ITS PARENTS AND DREAMING IT IS BEING BEATEN OR IS PAINFULLY SICK. THE PARENTS CANNOT HELP THE CHILD, NO MATTER HOW MUCH IT SUFFERS, FOR NO ONE CAN ENTER THE DREAMING MIND OF ANOTHER. IF THE CHILD COULD AWAKEN ITSELF, IT COULD BE FREED OF THIS SUFFERING AUTOMATICALLY at energyenhancement.org
Osho - Talks on Zen: The Original Man, Chapter 1: You simply are, Question 1, WHAT IS IT TO BE ORIGINAL? IS THE AWAKENED MAN, THE MAN OF ZEN, THE ONLY TRULY ORIGINAL MAN? at energyenhancement.org
Osho - Talks on Zen: The Original Man, Chapter 2: Only a remembrance, IF YOU MEET A BUDDHA, CUT HIM DOWN; IF YOU MEET A PATRIARCH, CUT HIM DOWN; IF YOU MEET AN ARHAT, CUT HIM DOWN; IF YOU MEET YOUR PARENTS, CUT THEM DOWN AND IF YOU MEET YOUR RELATIVES, CUT THEM DOWN at energyenhancement.org
Osho - Talks on Zen: The Original Man, Chapter 2: Only a remembrance, Question 1, I THOUGHT ENLIGHTENMENT WAS THE END OF ALL PROBLEMS. AFTER LAST NIGHT I REALIZED IT COULD BE THE BEGINNING OF A NEW ONE: HOW TO AVOID BECOMING A LUKEWARM BODHISATTVA? at energyenhancement.org
Osho - Talks on Zen: The Original Man, Chapter 3: Look in and find it, SINCE THE BUDDHAS AND PATRIARCHS, THERE HAVE BEEN THREE GENERAL LEVELS OF DEALING WITH PEOPLE. ON THE UPPERMOST LEVEL THERE ARE NO FURTHER TECHNIQUES, NO MEANING OF PRINCIPLE; VERBAL UNDERSTANDING IS IMPOSSIBLE at energyenhancement.org
Osho - Talks on Zen: The Original Man, Chapter 3: Look in and find it, Question 1, SHOITSU HAD THREE LEVELS OF DEVICE, BUT I SUSPECT YOU HAVE A LOT MORE THAN THAT UP YOUR ABUNDANT SLEEVE. DO WE HAVE TO WAIT UNTIL WE TOO, ARE PURE AND TRUE, BEFORE YOU WILL REVEAL YOUR DEVICES TO US? at energyenhancement.org
Osho - Talks on Zen: The Original Man, Chapter 4: The inner innocence, AS SOON AS I GET UP ON THE SEAT TO SPEAK, I AM ALREADY INVOLVED IN THE DUSTS. IF I GO ON AND FREEZE MY EYES, IT WOULD JUST SHOW A FLAW at energyenhancement.org
Osho - Talks on Zen: The Original Man, Chapter 4: The inner innocence, Question 1, DOKAI SAYS IT IS ALL DREAM TALK. ARE YOUR WORDS THEN JUST AN EXCUSE TO LULL US INTO A SPACE WHERE HOPEFULLY, SOME DAY, WE MAY BE READY FOR THE SPECIAL TRANSMISSION? at energyenhancement.org
Osho - Talks on Zen: The Original Man, Chapter 5: The sky of realisation, UPON SUCH REALIZATION, QUESTION YOURSELF EVEN MORE INTENSELY IN THIS WISE: 'MY BODY IS LIKE A PHANTOM, LIKE BUBBLES ON A STREAM. MY MIND, LOOKING INTO ITSELF, IS AS FORMLESS AS EMPTY SPACE, YET SOMEWHERE WITHIN, SOUNDS ARE PERCEIVED. WHO IS HEARING?' at energyenhancement.org
Osho - Talks on Zen: The Original Man, Chapter 5: The sky of realisation, Question 1, LAST NIGHT YOU SAID THAT THE TRANSMISSION CAN HAPPEN IN A SECOND, THAT YOU REACH OUT TO US EVERY DAY -- BUT STILL OUR DOORS ARE CLOSED. SO MANY OF US HAVE BEEN WITH YOU SO MANY YEARS; YOU HAVE MELTED OUR HEARTS SO MANY TIMES. CAN IT BE THAT OUR DOORS HAVE SOMEHOW RUSTED SHUT? at energyenhancement.org
Osho - Talks on Zen: The Original Man, Chapter 6: Roots in the universe, THE ULTIMATE WAY IS THE ONE REAL GREAT WAY. THE MIND OF FAITH IS THE NON-DUALISTIC, INCONCEIVABLE MIND at energyenhancement.org
Osho - Talks on Zen: The Original Man, Chapter 6: Roots in the universe, Question 1, DOES MANZAN MAKE IT AS A MASTER? at energyenhancement.org
Osho - Talks on Zen: The Original Man, Chapter 7: Zen is love, IF YOU WOULD FREE YOURSELF OF THE SUFFERINGS OF THE SIX REALMS, YOU MUST LEARN THE DIRECT WAY TO BECOME A BUDDHA. THIS WAY IS NO OTHER THAN THE REALIZATION OF YOUR OWN MIND at energyenhancement.org
Osho - Talks on Zen: The Original Man, Chapter 7: Zen is love, Question 1, LAST NIGHT I HEARD YOU REFER TO ZEN AS 'THE GREAT LOVE AFFAIR.' YET, RARELY ARE LOVE OR COMPASSION MENTIONED IN ZEN ANECDOTES OR DISCOURSES OF THE MASTERS. WHY IS THIS? at energyenhancement.org
Osho - Talks on Zen: The Original Man, Chapter 8: From the mortal to the immortal, SUBTLY INCLUDED WITHIN THE TRUE, INQUIRY AND RESPONSE COME UP TOGETHER. COMMUNING WITH THE SOURCE AND COMMUNING WITH THE PROCESS, IT INCLUDES INTEGRATION AND INCLUDES THE ROAD at energyenhancement.org
Osho - Talks on Zen: The Original Man, Chapter 8: From the mortal to the immortal, Question 1, TOZAN SPEAKS OF 'PROPER ATTUNEMENT...' at energyenhancement.org
Osho - Talks on Zen: The Original Man, Chapter 9: Yaa-hoo! -- a living sound, RINZAI SAID TO A MONK, SOMETIMES, A SHOUT IS LIKE A HARD AND DURABLE JEWELED SWORD. SOMETIMES A SHOUT IS LIKE A LION, CROUCHING ON THE GROUND -- STRONG AND POWERFUL at energyenhancement.org
Osho - Talks on Zen: The Original Man, Chapter 9: Yaa-hoo! -- a living sound, Question 1, RINZAI SAID: 'WHEN HOST AND GUEST MEET EACH OTHER, THERE IS ALWAYS AN EXCHANGE OF WORDS OR DISCUSSION.' BUT HE DID NOT KNOW ABOUT YOU. I WONDER WHAT RINZAI WOULD MAKE OF A DANCING MASTER AND OUR YAA-HOO! SHOUT? at energyenhancement.org