OSHO
ZEN
ZEN: THE PATH OF PARADOX
VOL. 3
Chapter 10: A Song Untouched by Time
Question 3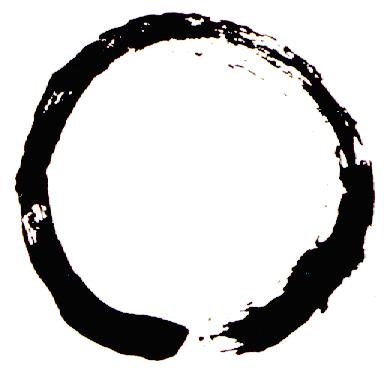 Energy Enhancement Enlightened Texts Zen Paradox, Vol. 3
The third question:
Question 3
IS IT REALLY POSSIBLE TO DROP SEX BY GOING THROUGH IT? IT SEEMS MY MIND AND BODY WILL NEVER STOP ASKING FOR IT?
BUT WHY ARE YOU IN SUCH A HURRY TO DROP IT? If you are in such a hurry to drop it, you will never be able to drop it. The very hurry, the very desire to drop it, will not allow you to understand it totally. How can you understand something which you have already decided is wrong, that it has to be dropped7 You have already judged, you have not listened! Give a chance to your sexuality.
I have heard Mulla Nasruddin was made a Justice of the Peace. The first case came into court and he heard one party. Then he said, "Wait, now listen to my judgement." The court clerk was puzzled because he had not yet heard the opposite party.
He leaned close to Nasruddin and said, "What are you doing, sir? Judgement? -- you have not heard the other one!"
Nasruddin said, "What do you mean -- the other one? Do you want to confuse me? Now things are clear! And if I hear the other one I am going to be confused. Then judgement will be very difficult."
But will it be a judgement? You have not heard the other party at all. You have heard your so-called saints down the ages -- they are very vocal. Their whole sex energy has become their articulateness against sex -- you have heard them. You have never given a chance to your own sexuality to have its say. No, this will not be right. You are prejudiced. Why? Who knows? It may not be the thing to be dropped. Then...? Who knows? It may be the right thing to go on carrying it.
Remain open. I'm not saying anything. Remain open. Meditate deeply. While you are making love, let meditativeness penetrate your love act. Watch! And forget all the prejudices that you have been brought up with -- all those conditionings against sex make you more sexual than you think sexuality is milking you. It is not sex energy itself which is the problem. It is the anti-sexual mind that creates perversion.
All the religions have been sources of perversion. When I say all the religions, I don't mean Buddha, I don't mean Mahavir, I don't mean Krishna, I don't mean Christ or Mohammed; I mean the followers. They have been the source -- a great source.
And what happened really? They watched Buddha and they saw that sex had disappeared, so they made it a dictum that sex has to disappear. You can only become a Buddha when sex disappears -- they made a dictum, they made it a rule. And this is just putting things in a wrong order. Sex disappears because Buddha has come to his inner source, not the other way round. Not that he has dropped sex and that's why he has become a Buddha. He has become a Buddha, hence sex has disappeared.
But from the outside people watched Buddha and they saw sex had disappeared -- so drop sex if you want to become a Buddha. Buddha is not interested in money, so they thought, "Become disinterested in money if you want to become a Buddha."
But these are all wrong approaches! This is not looking for the cause, but misunderstanding the effect as the cause. The cause is inside Buddhahood. He has become awakened to his inner being. When one becomes awakened to one's inner being. one is so blissful that who bothers about sex? Who begs for small moments of pleasure from somebody else? Who goes begging? When you are the emperor and you have the treasure, the infinite treasure, within yourself, you will not go to ask a woman, you will not go to ask a man, to give you a few moments of pleasure. And you know that she is begging and you are begging -- both are beggars standing before each other with their begging bowls: "You give me a few moments of pleasure, I will give you a few moments of pleasure." And both are beggars! How can beggars give?
But I'm not saying something is wrong in it. While Buddhahood has not yet happened to you, all things will continue. Nothing is wrong. For the moment, don't judge. Judgement is wrong. You become more watchful, more accepting, more relaxed with your energies. Otherwise you will be in the trouble Christian saints have been in down the ages.
I have heard about Jerome, a very famous Christian saint. He was so much against the body that he used to whip his body every day. Blood would flow from his body, and thousands of people would come to see this great austerity. Now both are ill: Jerome is a masochist, and the people who gather together to see this great phenomenon are sadists. They want to torture people, they have a great desire to torture. They cannot, and this man is doing it on his own -- they are very happy watching it. Both are pathological.
Jerome condemned the body as the 'vile body', the 'sack of excrement'. He was tormented in his cave by visions of bevies of girls. He grudgingly permitted marriage, very grudgingly -- because it was the only way of producing virgins. The reason is: virgins -- the most perfect beings on the earth. So it is a necessary evil, that's why he permitted marriage; otherwise, it is a sin.
Another, Clement of Alexandria, wrote: "Every woman should be overwhelmed with shame at the thought that she is a woman -- because she is the door to hell."
I have always been surprised by these people. If woman is the door to hell, then no woman can enter hell -- the door cannot enter itself. Man can enter through the woman into hell, okay; and what about woman? They must be all in heaven. Naturally! And what about man? If woman is the door to hell, then what about man? -- because these scriptures have been written by men, and all these saints were men. In fact, women have never been so neurotic; that's why you don't hear of many women saints. They have been more normal, they have been more down-to-earth. They have not been so foolish as man has proved. They are more graceful and more round in their being, more rooted in the earth, more centered. Hence, you don't hear about many women like Clement of Alexandria -- you cannot find a parallel woman. No woman has ever said that man is the door to hell.
And it is not that women have never been mystics. No, there was Meera, and there was Rabiya, and there was Lalla in Kashmir -- but they have never said anything like this. On the contrary, Meera said that love is the door to God.
And another saint, Origen, castrated himself. Murderers, suicidal people! All this repression created great pathology in the Christian world.
A nun, Machthild of Magdeburg, felt God's hand fondling her bosom. Now why give God such trouble? But if you avoid men, then you will start creating fantasies. Then you will have to put too much into your fantasies.
Christine Ebner, another woman nun, believed herself with a child by Jesus.
There were monks who dreamed of copulating with the Virgin Mary. And because of great repression, the convents and monasteries became the visiting places of the so-called evil spirits. These demons took the form either of SUCCUBI -- beautiful girls who jumped into the beds of would-be male saints -- or INCUBI -- handsome young men who interrupted the slumber or meditations of the most respectable nuns.
Such pathology arose in Christianity that people started dreaming all kinds of things. And many nuns confessed in the courts that the Devil came in the night and made love to them. They even described the Devil's physiology, what kind of sexual organ he has: forked, so that it enters both the holes.
Pathology, ill people, gone neurotic! And those nuns confessed in the courts that once you have made love to the Devil then no man can ever satisfy you -- he is the greatest lover, he brings such orgasms.
This nonsense happened, not only in Christianity -- it happened all over the world. But Christianity comes to the topmost in it.
Please, don't be against sex, otherwise you will fall into the trap of sex more and more. If you want to get rid of it, you will never get rid of it. Yes, there is a point of transcendence when sex disappears, but it is not that you are against it. It disappears only when you find better blessings arising inside your being. Never before it. The higher has to be found first, then the lower disappears of its own accord.
Let it be a fundamental rule in your life: Never be against the lower -- SEARCH for the higher. NEVER be against the lower, search for the higher. And the moment the higher dawns on you, suddenly you will see that the interest in the lower has disappeared.
You ask: IS IT POSSIBLE, REALLY POSSIBLE, TO DROP SEX BY GOING THROUGH IT?
I'm not saying that. I'm saying that if you go through it you will be able to understand it. Understanding is freedom, understanding liberates.
I'm not against sex, so don't be in a hurry that you have to drop it. If you WANT to drop it, how can you understand it? And if you DON'T understand it, it will never disappear! And when it disappears, it is not that sex is simply cut off from your being, it is not that you become a non-sexual being. When sex disappears, in fact you become more sensuous than ever, because the whole energy is absorbed by your being.
A Buddha is more sensuous than you are. When HE smells, he smells more intensely than you smell. When HE touches, he touches more totally than you touch. When he looks at the flowers, he sees the flowers more beautiful than you can see -- because his whole sexual energy has spread all over his senses. It is no longer localized in the genitals, it has gone all over the body. Hence, Buddha is so beautiful -- the grace, the unearthly grace -- from where is it coming? It is SEX -- transformed, transfigured. It is the same mud that you were decrying and condemning which has become a lotus flower.
So never be against sex; it is going to become your lotus flower. And when sex is really transfigured, then you understand what a great gift sex was from God to you. It is your whole life, it is your whole energy. On the lower planes, on the higher planes -- it is the only energy you have got. So don't carry any antagonism, otherwise you will become repressive. And a man who represses cannot understand. And a man who cannot understand is never transfigured, never transformed.
Next: Chapter 10: A Song Untouched by Time, Question 4
Energy Enhancement Enlightened Texts Zen Paradox, Vol. 3
Chapter 10:
Osho - Talks on Zen: Zen: The Path of Paradox, Vol. 3, Chapter 10: A Song Untouched by Time, Question 1, THE CONTEMPORARY IDEAL OF LIVING COMPLETELY WITHIN THE PRESENT MOMENT, NO LESS THAN THE CLASSICAL MYSTICAL NOTION OF LIVING TOTALLY WITHIN THE DIVINE ETERNAL at energyenhancement.org
Osho - Talks on Zen: Zen: The Path of Paradox, Vol. 3, Chapter 10: A Song Untouched by Time, Question 2, WHAT IS THE PATH TO ETERNAL LIGHT? CAN AN ALCOHOLIC TAKE SANNYAS? WHAT IS THE POINT IN SANNYAS? at energyenhancement.org
Osho - Talks on Zen: Zen: The Path of Paradox, Vol. 3, Chapter 10: A Song Untouched by Time, Question 3, IS IT REALLY POSSIBLE TO DROP SEX BY GOING THROUGH IT? IT SEEMS MY MIND AND BODY WILL NEVER STOP ASKING FOR IT? at energyenhancement.org
Osho - Talks on Zen: Zen: The Path of Paradox, Vol. 3, Chapter 10: A Song Untouched by Time, Question 4, OSHO, PLEASE EXPLAIN TO ME WHAT IT MEANS TO TAKE SANNYAS. YOU HAVE GIVEN ME MANY UNDERSTANDINGS AND OPENED NEW PATHS FOR ME at energyenhancement.org