OSHO
ZEN
ZEN: THE PATH OF PARADOX
VOL. 3
Chapter 2: Only One Exists
Question 1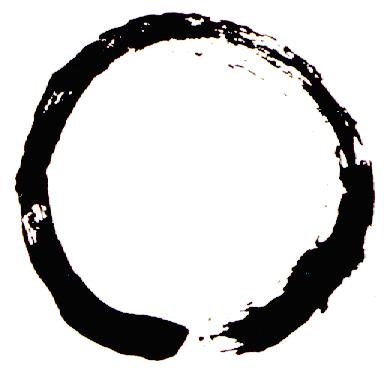 Energy Enhancement Enlightened Texts Zen Paradox, Vol. 3
The first question:
Question 1
IS RELIGION REALLY THAT SIMPLE THAT EVEN I CAN UNDERSTAND?
YES, SHEELA -- EVEN YOU. But when I say religion is simple, I don't mean in the sense of easy. I mean in the sense of uncomplicated. Life is uncomplicated, existence is not complex. All complexity is brought into it by the mind. Thinking is complex; how can non-thinking be complex? When there is not a thought left in the mind, how can it be other than simple? When the mirror is absolutely empty, what complexity can be there?
Religion is simple, not in the sense of easy but in the sense of uncomplicated. Philosophy is complex, very complex. But religion comes to the simple heart; it is not a mind effort, it is not philosophizing. In fact, the philosopher finds it very difficult, almost impossible, to become religious. The more intellectual you are, the more difficult. But the difficulty comes from you. You bring the difficulty. You have a very very difficult mind, so your mind is reflected in reality. You bring the disease.
The birds and the trees and the sun and the moon -- everything is absolutely simple. If you are simple, suddenly there is a meeting: the simple meets with the simple. The complex cannot meet with the simple, the complex can meet only with the complex. So if you are simple, suddenly everything is simple. Everything is just an open secret available to everybody.
You ask: IS RELIGION REALLY THAT SIMPLE THAT EVEN I CAN UNDERSTAND?
But the word 'understand' is not right. Religion cannot be understood -- that's how complexity comes in. Religion can be lived but not understood. That's how you bring the complex mind in. If you start trying to understand, the very effort to understand will make it impossible to understand.
A centipede was walking -- one hundred legs -- and a small rabbit was hiding in a bush. And the rabbit asked, "Uncle, I am always perplexed how you manage -- one hundred legs? -- which one first, which one second, which one third, and so on and so forth? And you never get puzzled? I would like to understand. You tell me something about it."
And the centipede had never felt any puzzle before. He had been walking and walking. He had, in fact, never looked down. He had never counted his legs. For the first time he started to understand it. He became paralyzed, he fell down. He started crying and he said to the rabbit, "You fool! You have destroyed my simplicity! Now it will never be possible for me to walk rightly!"
The mind has entered. To walk is simple, but how do you manage? In fact you don't manage, God manages. Understanding means you start trying to manage. How do you breathe? Have you ever watched it? Forget the centipede -- how do you breathe? How do you manage? -- such a complex process of taking air in, then analyzing air into its elements, then just choosing the oxygen throwing the carbon dioxide out: then the oxygen going into your blood, purifying the blood, again coming back to the lungs, bringing all the rubbish from the blood circulation, throwing it out again -- how do you manage? And you manage it even when you are fast asleep.
God manages, the whole manages. How do you transform bread into blood? And you have been doing that perfectly well -- at least, up to now you have been doing that. I don't know about tomorrow. How have you been capable of managing such a mystery?
You have heard about the miracles of Jesus, that he turned stones into bread -- that's nothing. You turn bread into blood every day. To turn stone into bread is not that difficult; to turn dead bread into alive blood is far more difficult, a far greater miracle. And you do it EVERY moment! Once you have swallowed you forget all about it; God takes care of it. When I say "God takes care of it," I mean nobody is taking care of it -- the whole.
So if you bring this word 'understanding' then there will be complexity. You can live, you can be religious -- please stop understanding!
Zen people have a special way of saying the same thing. They say: A reddish yellow cow passes by a window. The head and horns and the four legs go past. Why does NOT the tail too?
The tail is stuck -- that seems to be very strange. The whole cow has passed -- head, horns and four legs -- everything has passed; just the small tail is caught somewhere and cannot pass through. Zen says you are suffering from this same tail.
What is this tail that remains behind?
Dogen says:
In this world,
The cow's tail, that should come
Out from the window,
Always remains behind
Unless we pull it like mad.
The cow's tail is all that we cannot understand, and yet we try to understand. The cow's tail is the effort to comprehend the incomprehensible. The cow's tail is the effort to demystify existence.
That's what you mean when you say 'understand'. What do you mean by the word 'understand'? -- demystifying existence, making existence a clear thing, a syllogism. And it is not a syllogism, it is a song; you cannot reduce it to a syllogism. It is not a problem of arithmetic, it is not even a riddle -- it is a KOAN. There is no solution to it. It is a mystery, it cannot be solved.
The whole is incomprehensible. When you try to comprehend it, the tail grows, and then you are caught. It is intellect -- which is a small tail. You can pass into God very easily, but the tail will stick. Horns, head, legs, everything will pass into God VERY easily, there is no problem about it. But the tail inside you, wagging in the head, that will remain stuck behind. It won't allow you to go. That's why heady people find it very difficult to enter into religion. People of the heart easily enter on the path.
It is the desire to comprehend the incomprehensible; it is the desire to demystify the ultimate mystery.
The ultimate belongs to the whole, and a part of it -- the intellect -- wants to understand it. The whole can be understood by the whole, not by the part. The like can be understood by the like. Intellect is a VERY small part, a very tiny part, but pretending to be the dictator.
Intellect has become very dictatorial. It says: "First, I have to understand everything. If I don't understand, then it is not. If God is not understood by me, then God cannot be. God can exist only if I allow. Love can be only if I allow." If something is mysterious, the intellect says, "No, it is not." It is better to say "It is not" than to accept the mystery and lose your control and your dictatorial grip on existence. The intellect is the ego -- this is the tail, very small, but gets caught.
So, Sheela, don't grow a tail. If you have a rail, then it will be difficult to get into religion. And I have not seen the tail in Sheela up to now, unless she is hiding it somewhere.
The intellect can solve every problem, except THE problem. The intellect has answers for everything except for God, except for life, except for the total. There it suddenly falls very short; there it is impotent. Before the omnipotent the intellect is impotent.
So if you don't want to understand, there is no problem -- YOU WILL understand. If you WANT to understand, you will miss. Let me repeat it: if you don't want to understand, you WILL understand -- it is simple. If you want to understand, it is very complex, you will miss it.
Next: Chapter 2: Only One Exists, Question 2
Energy Enhancement Enlightened Texts Zen Paradox, Vol. 3
Chapter 2:
Osho - Talks on Zen: Zen: The Path of Paradox, Vol. 3, Chapter 2: Only One Exists, Question 1, IS RELIGION REALLY THAT SIMPLE THAT EVEN I CAN UNDERSTAND? at energyenhancement.org
Osho - Talks on Zen: Zen: The Path of Paradox, Vol. 3, Chapter 2: Only One Exists, Question 2, I AM GROPING IN DARKNESS. OSHO, CAN'T YOU TAKE ME OUT OF IT? at energyenhancement.org
Osho - Talks on Zen: Zen: The Path of Paradox, Vol. 3, Chapter 2: Only One Exists, Question 3, AFTER BEING ENLIGHTENED, HOW IS MEDITATION NECESSARY? at energyenhancement.org
Osho - Talks on Zen: Zen: The Path of Paradox, Vol. 3, Chapter 2: Only One Exists, Question 4, WHY CAN'T ONE RELIGION UNDERSTAND AN OTHER RELIGION'S APPROACH TO REALITY? WHY IS THERE SO MUCH CONFLICT AND MISUNDERSTANDING? at energyenhancement.org
Osho - Talks on Zen: Zen: The Path of Paradox, Vol. 3, Chapter 2: Only One Exists, Question 5, I AM TIRED OF MY WIFE. DO YOU HAVE ANY SUGGESTIONS? WHAT SHOULD I DO? at energyenhancement.org
Osho - Talks on Zen: Zen: The Path of Paradox, Vol. 3, Chapter 2: Only One Exists, Question 6, BOTH I AND MY BROTHER-IN-LAW ENJOYED THE LECTURE TODAY. BUT I MYSELF ENJOYED THE LECTURE WITH FULL MIND AND MY BROTHER-IN-LAW SAYS HE ENJOYED THE LECTURE AS A WITNESS. I FEEL THAT HE IS A FOOL AND THAT I AM CLEVER. KINDLY CLARIFY at energyenhancement.org
Osho - Talks on Zen: Zen: The Path of Paradox, Vol. 3, Chapter 2: Only One Exists, Question 7, WHY DO YOU SAY THAT POLITICS AND RELIGION ARE DIAMETRICALLY OPPOSITE? at energyenhancement.org