OSHO
ZEN
ZEN: THE PATH OF PARADOX
VOL. 3
Chapter 2: Only One Exists
Question 6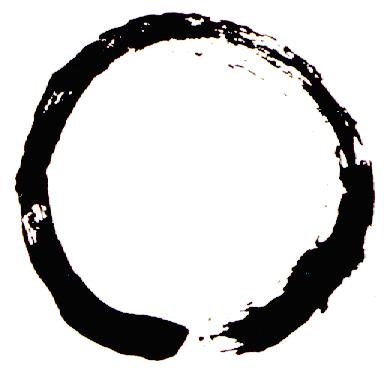 Energy Enhancement Enlightened Texts Zen Paradox, Vol. 3
The sixth question:
Question 6
BOTH I AND MY BROTHER-IN-LAW ENJOYED THE LECTURE TODAY. BUT I MYSELF ENJOYED THE LECTURE WITH FULL MIND AND MY BROTHER-IN-LAW SAYS HE ENJOYED THE LECTURE AS A WITNESS. I FEEL THAT HE IS A FOOL AND THAT I AM CLEVER. KINDLY CLARIFY.
ONE WHO THINKS THAT HE IS CLEVER IS A FOOL. But I don't know about your brother-in-law, what he thinks. This is about you. He may be thinking that you are a fool, then you are both in the same boat. Brothers-in-law are.
Never think about the other as a fool. That shows intelligence, when you don't think about the other as a fool. Nobody is. There are different expressions of intelligence, yes; but nobody is a fool. Maybe the way the other's intelligence functions is different from yours.
Somebody is very intelligent in mathematics, and somebody is very intelligent in poetry. Now, the man who is intelligent in mathematics, thinks the poet is a fool. And in a way he is right, because in mathematics the man is not very intelligent. But the poet thinks the mathematician is a fool. In a way he is also right, because the mathematician cannot compose two lines of poetry -- so what kind of intelligence is this, just calculation, calculation? Create something! -- that shows intelligence.
People ARE intelligent in different, different ways. I have never come across a fool. And if you come across a fool, just try to find out: he must have somewhere some kind of intelligence which is not yet known by you. Sometimes a very very foolish person has his own intelligence.
I used to know, when I was a student in the university, a man who lived outside the university campus, and was thought to be very foolish, stupid -- a perfect idiot. He was SO idiotic, that if you gave him a ten-rupee note and one single ANNA, he would take the anna and reject the note. I became friendly with him, just in the search, because I wanted to see -- there must be some intelligence in this man too.
When I became friendly, after many many months I inquired, "Why, can't you see that this is a ten-rupee note somebody is giving you? And you choose a one anna piece and you reject the ten-rupee note?"
He said, "Am I a fool? If I receive the ten-rupee note then nobody will offer ever! Finished with one ten-rupee note -- and this is my business! People offer me, and they enjoy. Let them enjoy! I always choose the smaller coin. Am I a fool?"
And I understood. He was a very intelligent man. Now he was fooling the whole campus, even professors. Very intelligent people would go just to have a joke: "How foolish he is!"
Intelligence has different ways of asserting itself. Never think for a single moment that anybody can be a fool -- because only God exists, so how can anybody be a fool? And if you are too much interested in the word itself, then think only that you are fool -- that will lead you towards more wisdom.
Next: Chapter 2: Only One Exists, Question 7
Energy Enhancement Enlightened Texts Zen Paradox, Vol. 3
Chapter 2:
Osho - Talks on Zen: Zen: The Path of Paradox, Vol. 3, Chapter 2: Only One Exists, Question 1, IS RELIGION REALLY THAT SIMPLE THAT EVEN I CAN UNDERSTAND? at energyenhancement.org
Osho - Talks on Zen: Zen: The Path of Paradox, Vol. 3, Chapter 2: Only One Exists, Question 2, I AM GROPING IN DARKNESS. OSHO, CAN'T YOU TAKE ME OUT OF IT? at energyenhancement.org
Osho - Talks on Zen: Zen: The Path of Paradox, Vol. 3, Chapter 2: Only One Exists, Question 3, AFTER BEING ENLIGHTENED, HOW IS MEDITATION NECESSARY? at energyenhancement.org
Osho - Talks on Zen: Zen: The Path of Paradox, Vol. 3, Chapter 2: Only One Exists, Question 4, WHY CAN'T ONE RELIGION UNDERSTAND AN OTHER RELIGION'S APPROACH TO REALITY? WHY IS THERE SO MUCH CONFLICT AND MISUNDERSTANDING? at energyenhancement.org
Osho - Talks on Zen: Zen: The Path of Paradox, Vol. 3, Chapter 2: Only One Exists, Question 5, I AM TIRED OF MY WIFE. DO YOU HAVE ANY SUGGESTIONS? WHAT SHOULD I DO? at energyenhancement.org
Osho - Talks on Zen: Zen: The Path of Paradox, Vol. 3, Chapter 2: Only One Exists, Question 6, BOTH I AND MY BROTHER-IN-LAW ENJOYED THE LECTURE TODAY. BUT I MYSELF ENJOYED THE LECTURE WITH FULL MIND AND MY BROTHER-IN-LAW SAYS HE ENJOYED THE LECTURE AS A WITNESS. I FEEL THAT HE IS A FOOL AND THAT I AM CLEVER. KINDLY CLARIFY at energyenhancement.org
Osho - Talks on Zen: Zen: The Path of Paradox, Vol. 3, Chapter 2: Only One Exists, Question 7, WHY DO YOU SAY THAT POLITICS AND RELIGION ARE DIAMETRICALLY OPPOSITE? at energyenhancement.org