OSHO
ZEN
ZEN: THE PATH OF PARADOX
VOL. 3
Chapter 2: Only One Exists
Question 7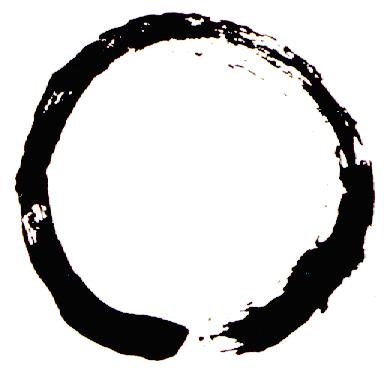 Energy Enhancement Enlightened Texts Zen Paradox, Vol. 3
The last question:
Question 7
WHY DO YOU SAY THAT POLITICS AND RELIGION ARE DIAMETRICALLY OPPOSITE?
Because they are. It is not a question of my opinion -- they are, because politics is an ego trip and religion is dropping of the ego. The politician cannot be religious, and the religious person cannot be a politician.
It is absolutely so, it is categorically so. The politician is always trying to have more power. For what? -- to enhance his ego, to show to the world that "I am somebody." And the religious person has dropped that whole stupid business. HE KNOWS HE IS SOMEBODY, so what is the point of saying or showing to anybody? He KNOWS! The politician pretends; the religious person knows. He has come inside his own being, and he has known the King of kings -- the Master of masters there. So what is the POINT now? Striving for a bigger chair and a higher post -- what is the point? You cannot make him higher than he has known himself inside.
If you make Buddha the president of India, that won't help. That will not increase him, that will decrease him. Buddha won't be a Buddha then, he will be a very ordinary man.
A religious man has come to see his own infinite treasure, so he does not long for any power trip. It may be the money trip or the power trip or the prestige trip, but they are all politics. There are only two directions in life: religion and politics. And either you are in one or you are in the other. If you are not a religious man then you are, by necessity, a politician. You may not be actually in politics, but you are a politician. And politics can assert itself in many ways. You may be a politician with your wife: you are the dominator and she is the dominated. Or you may be a politician with your children: you are the dictator and they have to follow your orders, they have to be obedient to you. Or you may be a politician in your office: you are the boss and everyone has to be a slave. Or you may be thinking of gathering much money so you come to the top through money, but the idea is the same. Or, you may even be renouncing the world just to think that you come at the top of all the mahatmas -- you become the greatest mahatma. But it is again the same: you are a politician.
If you renounce the world, if you become naked and move on the streets with the idea that "Now no saint can compete with me. Now, I have come to the top!" you are a politician. Maybe a naked politician, a religious politician, if you want it to be said that way, but a politician is a politician!
I have heard:
Nikita Khrushchev went to his tailor with a bolt of expensive cloth especially woven for him. He asked the tailor to make up a three-piece suit. After measuring the portly, vodka-guzzling Red czar, the tailor said he would not have enough cloth for a vest.
Khrushchev grumpily decided against ordering the suit and took the cloth with him on a visit to Belgrade. There he tried a Yugoslav tailor who measured him and found he could make a stylish suit including a vest. Khrushchev, puzzled, asked why the Russian tailor could not cut the cloth to make a vest.
"In Moscow you are a bigger man than you are here," the Belgrade tailor replied.
"In Moscow you are a bigger man than here... in Belgrade, who bothers about you?"
Your presidents are great men when they are in power. When they are not in power, then? Your prime ministers are great when they are in power. When they are not in power, then? Then the same dogs who used to wag their tails, start barking -- the SAME dogs, the same people.
You can find it: the same dogs who have been wagging their tails around Indira now are barking at her. The dogs are the same. They have just changed a little. Mm? -- rather than wagging their tails, they bark. Now they are wagging their tails at
Morarji. But beware, Morarji, these are the same people! Sooner or later they will bark at you. This goes on. This drama goes on.
Richard Nixon's tapes have revealed a lot about the man we never knew. Here is a conversation that was supposed to have taken place with Bob Haldeman.
"Bob, I realize that some day I'm going to pass on," said the former President to his aide. "I would like you to find a nice burial place for me."
Two weeks later, Haldeman returned and said, "Mr. President, I have found just the spot. It is on a hill overlooking a beautiful stream. And the sun hits it during the day almost as if you were being spotlighted."
"Sounds good," said Nixon. "How much?"
"Four hundred thousand dollars."
"What? Four hundred thousand dollars!" cried Nixon. "I'm only gonna be there three days!"
Just like Jesus! Every politician, when he is in power, thinks that he is God. Says Nixon, "I'm only gonna be there three days! And for three days, four hundred thousand dollars? Foolish! This is too much."
Power gives you the feeling that you are great. But this feeling comes only to the person who is not great. Power is needed only by the not-greats. If you are really great -- and by really great I mean if you have come home inside yourself, if you have come in tune with your being -- then no need to add anything to you. You are already there. And then, suddenly, it is not that you are great and others are not great. The moment you know you are great, the whole existence becomes great -- even a dog is a god then.
Buddha is reported to have said: "When I became enlightened, the whole existence became enlightened. Everything became enlightened the same moment!" That is the vision of a really great man. The really great man sees only gods and goddesses around. Everywhere existence is great for him.
So there are two types of greatness: one type, the political type -- you become great by making others small. This is an ugly kind, ill kind, neurotic. Then there is another kind of greatness: you become great, and suddenly the whole existence becomes great. With you, everything becomes divine. That is religion. And they don't meet, and they can't meet.
Next: Chapter 3: Take no Thought for the Morrow
Energy Enhancement Enlightened Texts Zen Paradox, Vol. 3
Chapter 2:
Osho - Talks on Zen: Zen: The Path of Paradox, Vol. 3, Chapter 2: Only One Exists, Question 1, IS RELIGION REALLY THAT SIMPLE THAT EVEN I CAN UNDERSTAND? at energyenhancement.org
Osho - Talks on Zen: Zen: The Path of Paradox, Vol. 3, Chapter 2: Only One Exists, Question 2, I AM GROPING IN DARKNESS. OSHO, CAN'T YOU TAKE ME OUT OF IT? at energyenhancement.org
Osho - Talks on Zen: Zen: The Path of Paradox, Vol. 3, Chapter 2: Only One Exists, Question 3, AFTER BEING ENLIGHTENED, HOW IS MEDITATION NECESSARY? at energyenhancement.org
Osho - Talks on Zen: Zen: The Path of Paradox, Vol. 3, Chapter 2: Only One Exists, Question 4, WHY CAN'T ONE RELIGION UNDERSTAND AN OTHER RELIGION'S APPROACH TO REALITY? WHY IS THERE SO MUCH CONFLICT AND MISUNDERSTANDING? at energyenhancement.org
Osho - Talks on Zen: Zen: The Path of Paradox, Vol. 3, Chapter 2: Only One Exists, Question 5, I AM TIRED OF MY WIFE. DO YOU HAVE ANY SUGGESTIONS? WHAT SHOULD I DO? at energyenhancement.org
Osho - Talks on Zen: Zen: The Path of Paradox, Vol. 3, Chapter 2: Only One Exists, Question 6, BOTH I AND MY BROTHER-IN-LAW ENJOYED THE LECTURE TODAY. BUT I MYSELF ENJOYED THE LECTURE WITH FULL MIND AND MY BROTHER-IN-LAW SAYS HE ENJOYED THE LECTURE AS A WITNESS. I FEEL THAT HE IS A FOOL AND THAT I AM CLEVER. KINDLY CLARIFY at energyenhancement.org
Osho - Talks on Zen: Zen: The Path of Paradox, Vol. 3, Chapter 2: Only One Exists, Question 7, WHY DO YOU SAY THAT POLITICS AND RELIGION ARE DIAMETRICALLY OPPOSITE? at energyenhancement.org