OSHO
ZEN
ZEN: THE PATH OF PARADOX
VOL. 3
Chapter 4: Therapy is a Function of Love
Question 2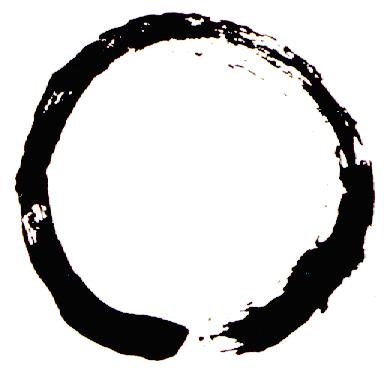 Energy Enhancement Enlightened Texts Zen Paradox, Vol. 3
The second question is concerned with the first:
Question 2
IS PSYCHIC HEALTH POSSIBLE APART FROM A RELIGIOUS VIEW OF THE WORLD?
No. Only partially is it possible. Man has three planes of his being: the body, the mind and the soul. The mind is just in between, it is a bridge. Half consists of the body, half consists of the soul. So if you drop the religious dimension completely, the mind can never be whole; it will always be half, something will be missing.
That's what Carl Gustav Jung came to know at the latter stage of his life. He must have treated thousands of patients. In the end he asserted, "This has been my observation: that the age of forty-two seems to be bringing something new in the life of man. Just as at the age of fourteen sex enters, so at the age of forty-two religion has to enter. All people who suffer after forty-two are suffering somehow or other from the lack of the religious dimension." That is Jung's observation. They need somehow to contact God again. They may not know about it, but their basic problem is there. And it HAS to be there.
Life has two parts: birth and death. When you are young you are too full of birth, you are close to birth. You don't bother about death. When you start moving closer to death, one day you cross the boundary of birth and you enter into the boundary of death. Then you start thinking of death. And there is no other way to solve the fear of death except through religion. And if you cannot solve it, it goes on shaking you, trembling you; it goes on gnawing your heart. It becomes a wound. You can avoid it, you may not look at it. You can remain occupied in a thousand and one things. You may not think about it consciously, but unconsciously the death is coming closer, and your whole life starts losing meaning.
In the middle of life a day comes when suddenly death becomes significant. The moment you recognize that death is significant, you have to recognize the religious dimension. Religion exists because of death.
Materialism would be perfectly okay if there were no death; there would have been no need for religion. If there were only birth and no death, then materialism would have been all, then Charvarka, Epicurus, Karl Marx -- these people would have been the Buddhas. Then there is nothing else. If there is only birth, then who bothers? If you are going to live here forever, who bothers about the quality of life, or about something deeper? Then it is enough to go on enjoying! Then "Eat, drink, be merry" is the only sutra. No other Vedas, no other Bible, is needed.
But death comes. And because death comes, Buddha becomes important, Mahavir becomes important, Christ becomes important. They give you a vision that goes beyond death, that surpasses death, that conquers death. Religion is nothing but a door to settle terms with death.
Mind cannot be REALLY healthy without the religious view of the world. It will be a lop-sided view. You are not only the body, so only to think in material terms will not be satisfying to you. And you are not only the mind, so just psychological health won't do. You have a spirit too, and the spirit is at the center. That is your very core. If that remains suffocated, if that remains starved, somehow or other that suffocation, that starvation, will take effect in the psychology, in the physiology too. It will come from the source, oozing like a poison, and you will go on doing everything, and still you will find something is missing, something of DEEP significance is missing.
That's what Western materialism has come to. Everything is available there, but meaning is lost, significance is lost, glory is lost, dignity is lost. The soul is missing. Jesus says: "And what can you gain even if you gain the whole world and lose your soul?"
Next: Chapter 4: Therapy is a Function of Love, Question 3
Energy Enhancement Enlightened Texts Zen Paradox, Vol. 3
Chapter 4:
Osho - Talks on Zen: Zen: The Path of Paradox, Vol. 3, Chapter 4: Therapy is a Function of Love, Question 1, HOW CAN I WORK AS A THERAPIST IN AN EGOLESS WAY? WHAT SHOULD I DO? at energyenhancement.org
Osho - Talks on Zen: Zen: The Path of Paradox, Vol. 3, Chapter 4: Therapy is a Function of Love, Question 2, IS PSYCHIC HEALTH POSSIBLE APART FROM A RELIGIOUS VIEW OF THE WORLD? at energyenhancement.org
Osho - Talks on Zen: Zen: The Path of Paradox, Vol. 3, Chapter 4: Therapy is a Function of Love, Question 3, WHY DON'T YOU GIVE ANY PROOF FOR GOD'S EXISTENCE? at energyenhancement.org
Osho - Talks on Zen: Zen: The Path of Paradox, Vol. 3, Chapter 4: Therapy is a Function of Love, Question 4, I DON'T UNDERSTAND THE CONCEPT OF ORIGINAL REALIZATION, OR THE ORIGINAL FACE ZEN PEOPLE at energyenhancement.org
Osho - Talks on Zen: Zen: The Path of Paradox, Vol. 3, Chapter 4: Therapy is a Function of Love, Question 5, I AM VERY MUCH IMPRESSED BY WHAT YOU SAY AND WANT TO DONATE QUITE A SUBSTANTIAL AMOUNT OF MONEY TO YOUR WORK. BUT I WANT TO GIVE THE MONEY DIRECTLY TO YOU. IS THIS POSSIBLE? at energyenhancement.org
Osho - Talks on Zen: Zen: The Path of Paradox, Vol. 3, Chapter 4: Therapy is a Function of Love, Question 6, I HAVE BEEN THINKING AND THINKING FOR TWO OR THREE YEARS NOW OF BEING INITIATED INTO SANNYAS BUT SOMEHOW IT DOESN'T SEEM TO HAPPEN. WHAT DO YOU HAVE TO SAY ABOUT IT? at energyenhancement.org
Osho - Talks on Zen: Zen: The Path of Paradox, Vol. 3, Chapter 4: Therapy is a Function of Love, Question 7, WHAT IS PREOCCUPATION? at energyenhancement.org