OSHO
ZEN
ZEN: THE PATH OF PARADOX
VOL. 3
Chapter 4: Therapy is a Function of Love
Question 4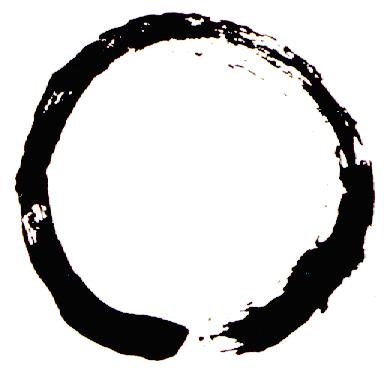 Energy Enhancement Enlightened Texts Zen Paradox, Vol. 3
The fourth question:
Question 4
I DON'T UNDERSTAND THE CONCEPT OF ORIGINAL REALIZATION, OR THE ORIGINAL FACE ZEN PEOPLE TALK ABOUT. PLEASE EXPLAIN.
ZEN HAS ITS OWN WAYS OF TALKING about the ultimate reality, or God. The original face is what God is. The original face means the face of you when you had no definition, when you had no body, no contours, no localization. The original face means your formless reality, when you were not even born, when not even your father or your father's father was born.
Original face means the source energy, the absolute source energy, the original energy beyond which we cannot go -- beyond which there is no way to go. Original face means: drop all the masks, drop all the names and the forms, and just go on looking into yourself and try to find out that one thing that you have not created, that the society has not created, that is not a belief system, that has nothing to do with your mind. Go on looking, go on looking... one day you stumble upon the fact of witnessing -- that is the only thing that you have not created, and that is the only thing beyond which you cannot go. Let me repeat it, it is significant. WITNESSING IS THE ONLY THING IN YOU BEYOND WHICH YOU CANNOT GO. You cannot witness the witness.
How can you witness the witness? You can witness the body -- it becomes certain that you are not the body. You can close your eyes and you can see your body, the body is there. Your head has a slight headache, your legs have gone numb. So one thing is certain -- you are separate from this numbness of the leg, otherwise how will you know? The knower has to be separate from the known. One thing is certain: that you are not the head or the headache. You are this consciousness that is knowing it.
Then go deeper. The body is not you. Thoughts are floating in the mind -- a constant traffic. One thought comes, another thought comes, and they go on rushing in and out. Are you these thoughts? How can you be? Then who is this watcher? These thoughts are like guests and you are the host. So another layer has been broken. You are not these thoughts, you cannot be these thoughts. You are this witness who goes on seeing.
A thought arises, anger is coming up. Somebody has insulted you and you feel angry -- a thought arises, a smoke of anger arises. Who is this who knows that the anger is coming in? And then it subsides too! One moment it was not there, one moment it was there, again it is gone. Now who is this who is witnessing? This is you! But can you witness this witness? There is no way. If you can witness that witness, then the one that is witnessing will be you -- not the witnessed one, but the witnessing one.
This is ultimately irreducible. Now you cannot go beyond it. This is the origin. What Hindus call sakshin, the witness, Zen people call the original face. That's what other religions call God. God is your original face.
Listen to this parable:
A nervous man, addicted to ghost stories, reads a well-written one late at night. He gets the notion that the ghost he has been reading about is in the house. He barricades the door, he trembles with fear, and is in danger of a heart attack. In a way he knows it is all illusion, only something he has been reading about. This is his 'original realization', which is never quite lost. But in practice he accepts the ghost, and this affects him physically. Every creak of the furniture and gust of wind reinforces his belief in the ghost.
From the point of view of original realization, there is nothing which needs to be done, as the ghost has no existence. From the point of view of practical reality, to free himself from the fear which oppresses him, he must adopt a discipline of restraining his mind from thoughts based on acceptance of the ghost's existence, and return to his original realization. But if he should regard this regimen as a sort of spell to kill the ghost, he is again asserting its existence and obscuring original realization.
Even to say that the object of the practice is to free him from the ghost is not to the point -- there has never been a ghost. The practice of realization is its own end. The furniture creaks and the wind blows, but the house is ever at peace.
Now this is a beautiful story, and you must have observed it sometime yourself late in the night reading a ghost story or a detective novel or something. And you KNOW, basically you know, fundamentally you know, that this is just fiction. But you have got involved into it. A ghost story, if well-written, can give you so much fear.
You want to go to the bathroom and you cannot go. And you KNOW -- it is not that you don't know -- you know that this is foolish. But a practical difficulty has arisen. You have always been going to the same bathroom in the middle of the night and there has never been a problem. Now.... And can you say that you don't know? You have been reading the ghost story, and you know that this ghost, who seems to be there in the bathroom, is NOT there!
If you can understand this story, you will have understood the WHOLE standpoint of Zen. The ego is the ghost. It is not there. And you KNOW it! But a practical difficulty is there. You know it and yet... the wind comes and there is noise, dead leaves in the garden are being thrown here and there by the wind, and you feel... or you imagine somebody's footsteps. A rat runs into the bathroom... something falls... the very shock of it! And you are alone in the house... and the ghost story in your hand... and you are under its impact! And now the bladder is bursting! And you cannot go to the bathroom.
And you know it all the time -- that these are dead leaves, that the wind has always been blowing them THIS way. And you know that rat -- he sometimes does things in the bathroom. But who knows...? perhaps...? This perhaps gives reality to something which is just a phantom of your imagination.
Now, you can go to a Master, or you can recite a mantra, you can start chanting "Ram, Ram, Ram" to help you. Now the first ghost is false, the second ghost is also false. Now you are calling God, "Help me!" and reciting a mantra because the bladder is bursting and you have to go. You need some way to get rid of this ghost. You have heard that the name of Ram is very potential. You have heard stories. Now all those stories become credible. You have heard somebody was passing through a cemetery and a ghost started following him, and he said "Ram, Ram, Ram" thrice -- and the ghost was gone and he could pass through the cemetery without any trouble.
Now all those stories... now your mind is in a turmoil! You start repeating "Ram, Ram, Ram." You have to go, so you will find some way or other. The bladder is bursting, so you say "Ram, Ram, Ram" -- shaking, trembling, half believing, half not-believing. You go into the bathroom. Ram helps.
In fact there is no ghost, so there is no need for Ram to help you. But Ram helps. And you are very very happy that Ram has been helpful to you. So this mantra is potential. NOW one ghost is dropped, another ghost is there. Now you will become attached to this name "Ram". Now whenever you are afraid you will start chanting "Ram".
From one foolishness to another foolishness... from one falsity to another falsity.
This is the approach of Zen: rather than substituting your ghosts, please see the fact that there is no ghost in the first place! Then there is no need to become dependent on any mantra, and no need to become dependent on any God, and no need to become dependent on anybody whatsoever. Just see that the disease that you think is there is NOT there, so the medicine IS NOT needed.
Seeing into the fact that you ARE your originality STILL -- right now, this very moment, you are gods and goddesses -- seeing this, the ghost story that you have been reading for millions of lives simply disappears leaving no trace behind. This is what Zen people call the original face, or, the original realization.
Next: Chapter 4: Therapy is a Function of Love, Question 5
Energy Enhancement Enlightened Texts Zen Paradox, Vol. 3
Chapter 4:
Osho - Talks on Zen: Zen: The Path of Paradox, Vol. 3, Chapter 4: Therapy is a Function of Love, Question 1, HOW CAN I WORK AS A THERAPIST IN AN EGOLESS WAY? WHAT SHOULD I DO? at energyenhancement.org
Osho - Talks on Zen: Zen: The Path of Paradox, Vol. 3, Chapter 4: Therapy is a Function of Love, Question 2, IS PSYCHIC HEALTH POSSIBLE APART FROM A RELIGIOUS VIEW OF THE WORLD? at energyenhancement.org
Osho - Talks on Zen: Zen: The Path of Paradox, Vol. 3, Chapter 4: Therapy is a Function of Love, Question 3, WHY DON'T YOU GIVE ANY PROOF FOR GOD'S EXISTENCE? at energyenhancement.org
Osho - Talks on Zen: Zen: The Path of Paradox, Vol. 3, Chapter 4: Therapy is a Function of Love, Question 4, I DON'T UNDERSTAND THE CONCEPT OF ORIGINAL REALIZATION, OR THE ORIGINAL FACE ZEN PEOPLE at energyenhancement.org
Osho - Talks on Zen: Zen: The Path of Paradox, Vol. 3, Chapter 4: Therapy is a Function of Love, Question 5, I AM VERY MUCH IMPRESSED BY WHAT YOU SAY AND WANT TO DONATE QUITE A SUBSTANTIAL AMOUNT OF MONEY TO YOUR WORK. BUT I WANT TO GIVE THE MONEY DIRECTLY TO YOU. IS THIS POSSIBLE? at energyenhancement.org
Osho - Talks on Zen: Zen: The Path of Paradox, Vol. 3, Chapter 4: Therapy is a Function of Love, Question 6, I HAVE BEEN THINKING AND THINKING FOR TWO OR THREE YEARS NOW OF BEING INITIATED INTO SANNYAS BUT SOMEHOW IT DOESN'T SEEM TO HAPPEN. WHAT DO YOU HAVE TO SAY ABOUT IT? at energyenhancement.org
Osho - Talks on Zen: Zen: The Path of Paradox, Vol. 3, Chapter 4: Therapy is a Function of Love, Question 7, WHAT IS PREOCCUPATION? at energyenhancement.org