OSHO
ZEN
ZEN: THE PATH OF PARADOX
VOL. 3
Chapter 4: Therapy is a Function of Love
Question 5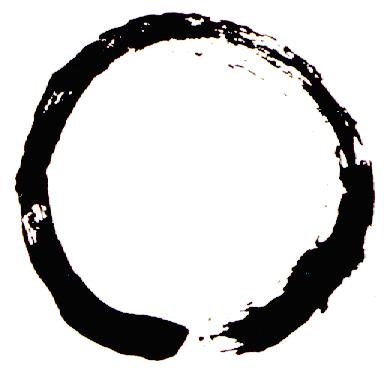 Energy Enhancement Enlightened Texts Zen Paradox, Vol. 3
The fifth question:
Question 5
I AM VERY MUCH IMPRESSED BY WHAT YOU SAY AND WANT TO DONATE QUITE A SUBSTANTIAL AMOUNT OF MONEY TO YOUR WORK. BUT I WANT TO GIVE THE MONEY DIRECTLY TO YOU. IS THIS POSSIBLE?
DON'T BE IN SUCH A HURRY. Money is great. Impressions come and go -- money remains. Impressions are not so substantial, money is substantial. If you listen to my advice, don't donate -- because tomorrow you may repent. My feeling is that you will repent. This is all hypnosis. You got hypnotized. Wait! Give it time, and soon you will understand what I am saying.
Money is not what is needed here. I require your life! Less than that won't do. I require you, your being. Money you can keep -- don't keep yourself. Then you have understood some thing.
But the way the question is formulated shows you have not understood me at all. Otherwise, why this hankering to come and give the money directly to me? Do you want to show how -- much money you are giving? Then you have not understood. Then you want somehow... as if you are obliging me' You want to be appreciated? You will not get any appreciation from me.
If you want to give out of your love -- good. But don't brag about it. No need even to talk about it. Don't even wait for a thankyou. In fact, if we accept money from you, you should be thankful to me. We could have rejected. I am not obliged, you are obliged! You should thank us that we helped you to unburden yourself. You have long been carrying this load -- a substantial load -- and we help you to put it down. Laxmi helps people!
But there is no need to bring your money to me. Bring to me your mind. I am interested in that. And unless mind is dropped, money is not dropped. If you can donate a substantial amount. you must be having thousandfold more.
People have too much, and they just give a little bit and they think they are doing something great. That is not sharing. That is very tricky and cunning.
Listen to this beautiful anecdote:
Belle de L'Amour was the most beautiful and exotic courtesan in France under the Empire. When the King had finished with her, she set up shop in a fashionable part of Paris, and charged one thousand francs a night.
The cadets of St. Cyr had heard many stories of her voluptuous charms and passionate nature, and the conversations in the barrack rooms often ended on the note of what any one of them would do if he won the national lottery.
"Lottery?" cried a bright recruit. "That gives me an idea." It was there and then agreed among them that every cadet should pay one franc, and as there were a thousand of them that would just be the courtesan's fee. Then they would hold a raffle and the lucky winner should spend a night with the lady.
Thus it was that young Dupont, the son of a noble house appeared before the lady. When she saw a boy of nineteen she went to send him away, hut when she saw the thousand francs she changed her mind.
The following morning, pulling a transparent silk slip over her voluptuous body, she sat up and asked how such a youth came by so much money, and he told her the whole story. Her romantic French heart was deeply moved. "Ah, mon petit cheri, quel sentiment!" she cried, and said in the circumstances she felt she ought to give him his money back.
The idea thrilled the youth, and as he departed he kissed her and held out his hand. She reached for her jewelled purse and gave him a franc!
HIS money!
What do you call substantial? You must be a miser.
In the first place, when misers become impressed they start thinking about giving money. Mm? that is the indication of a miser, because that's all that he thinks is valuable. It is a miser's mind! If you are REALLY interested in what I am saying, you will think of something more significant than money.
Why did you come to think about money? That must be the most precious thing in your life. Naturally, when you become impressed by somebody you think, "I should give him the most precious thing." But money is not precious!
And, know well, I am not averse to money. It is SO ordinary that there is no need even to be averse to it. Money is a utility. By giving money you will not be giving your heart. It may be a way of saving your heart. Then you can think that "Look, I have given that much money." That may be a trick to befool yourself. Give your heart! And if by giving your heart your money also comes as a shadow, that is another matter. Then it will never be substantial. You may give your whole -- all that you have -- even then you will not call it substantial.
Only the heart is substantial, nothing else. So if you want to give me anything directly bring your heart. I am ready to take it any moment. But not less than that. Less than that -- anything is not worth it. Don't trouble yourself carrying that much of a load to me. You call unload in the office....
Next: Chapter 4: Therapy is a Function of Love, Question 6
Energy Enhancement Enlightened Texts Zen Paradox, Vol. 3
Chapter 4:
Osho - Talks on Zen: Zen: The Path of Paradox, Vol. 3, Chapter 4: Therapy is a Function of Love, Question 1, HOW CAN I WORK AS A THERAPIST IN AN EGOLESS WAY? WHAT SHOULD I DO? at energyenhancement.org
Osho - Talks on Zen: Zen: The Path of Paradox, Vol. 3, Chapter 4: Therapy is a Function of Love, Question 2, IS PSYCHIC HEALTH POSSIBLE APART FROM A RELIGIOUS VIEW OF THE WORLD? at energyenhancement.org
Osho - Talks on Zen: Zen: The Path of Paradox, Vol. 3, Chapter 4: Therapy is a Function of Love, Question 3, WHY DON'T YOU GIVE ANY PROOF FOR GOD'S EXISTENCE? at energyenhancement.org
Osho - Talks on Zen: Zen: The Path of Paradox, Vol. 3, Chapter 4: Therapy is a Function of Love, Question 4, I DON'T UNDERSTAND THE CONCEPT OF ORIGINAL REALIZATION, OR THE ORIGINAL FACE ZEN PEOPLE at energyenhancement.org
Osho - Talks on Zen: Zen: The Path of Paradox, Vol. 3, Chapter 4: Therapy is a Function of Love, Question 5, I AM VERY MUCH IMPRESSED BY WHAT YOU SAY AND WANT TO DONATE QUITE A SUBSTANTIAL AMOUNT OF MONEY TO YOUR WORK. BUT I WANT TO GIVE THE MONEY DIRECTLY TO YOU. IS THIS POSSIBLE? at energyenhancement.org
Osho - Talks on Zen: Zen: The Path of Paradox, Vol. 3, Chapter 4: Therapy is a Function of Love, Question 6, I HAVE BEEN THINKING AND THINKING FOR TWO OR THREE YEARS NOW OF BEING INITIATED INTO SANNYAS BUT SOMEHOW IT DOESN'T SEEM TO HAPPEN. WHAT DO YOU HAVE TO SAY ABOUT IT? at energyenhancement.org
Osho - Talks on Zen: Zen: The Path of Paradox, Vol. 3, Chapter 4: Therapy is a Function of Love, Question 7, WHAT IS PREOCCUPATION? at energyenhancement.org