OSHO
ZEN
ZEN: THE PATH OF PARADOX
VOL. 3
Chapter 4: Therapy is a Function of Love
Question 7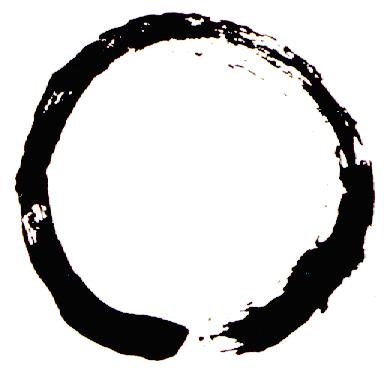 Energy Enhancement Enlightened Texts Zen Paradox, Vol. 3
And the last question:
Question 7
WHAT IS PREOCCUPATION?
PREOCCUPATION IS PREJUDICE, preoccupation is pride, preoccupation is past. Preoccupation means you come loaded in the moment, you don't see the case that is there. You look through coloured eyes.
For example, if you are hearing me here, and you are hearing through a curtain -- you have your beliefs, you have your ideas, you have your conditionings, your teachers, your parents, your society, your religion, your church are all standing there -- and you hear me through that clamour, then you are preoccupied and you will not be able to hear me. You will not be able to hear what is being said, you will hear something else. You will create your own thing through your interpretation. You will miss me.
A preoccupied mind is a dull mind. A preoccupied mind is a borrowed mind.
Unoccupied, mind is fresh, intelligent, radiant. Hence, one of the bases of all meditations is to remain unoccupied. When you listen, listen; when you see, just see -- and remain in the present. If you can remain in the present, God is not far away. He is around the comer. He has always been there waiting for you. But you are so preoccupied.
Listen to these two stories:
A man in a country hotel, a commercial traveller, rang down to the reception desk and said, "Send up a nice whore."
The proprietor's wife was very angry and told her husband to go up and throw the man out. But he refused because he did not want to lose a good customer, and he said that the request was natural and harmless. the wife said, "If you won't, I will," and off she went upstairs.
There was a fearful racket for about twenty minutes, after which the traveller came down and said, "I suppose that's all you can get in country towns -- but she was a tough old bitch! I dam near had to rape her!"
This is preoccupied mind. One is waiting for the whore -- now his whole mind has a certain concept. He will look through that concept.
Or to this story:
A man was travelling to Manchester with his family by train. Since their compartment was a non-smoker, he went next door to smoke a cigar. The only other occupant was a rather dejected young man gazing moodily out of the window. Harry offered him a cigar.
"No, thank you," said the young man, "I don't smoke."
When Harry had finished with his newspaper, he asked the young man whether he would like to read it.
"No, thank you," he replied. "I don't read."
Still hoping to cheer up his travelling companion, Harry offered to buy him a drink.
"No, thank you" came the refrain. "I don't drink."
Refusing to admit defeat, Harry tried again. "Young man, I admire your principles. I'd like you to come and meet my wife and daughter in the next compartment."
"No, thank you. I don't screw either."
This is a preoccupied mind. You have a certain idea of the world, and you go on believing that that idea is the truth about the world. People miss because of their preoccupations.
Once you drop all preoccupations, a great emptiness arises in you. That great emptiness is what meditation is all about. That great emptiness, where no thought flickers, where you are purely available to whatsoever is the case, is satori, is samadhi.
Don't be a Christian, and don't be a Hindu, and don't be a good man, and don't be a bad man -- don't carry ideas inside you.
Don't carry scriptures, burn your scriptures. BURN ALL the tapes inside your head! And suddenly you will find the benediction I call God, the blessing I call God, the ecstasy I call God.
Next: Chapter 5: A Master Echoes You
Energy Enhancement Enlightened Texts Zen Paradox, Vol. 3
Chapter 4:
Osho - Talks on Zen: Zen: The Path of Paradox, Vol. 3, Chapter 4: Therapy is a Function of Love, Question 1, HOW CAN I WORK AS A THERAPIST IN AN EGOLESS WAY? WHAT SHOULD I DO? at energyenhancement.org
Osho - Talks on Zen: Zen: The Path of Paradox, Vol. 3, Chapter 4: Therapy is a Function of Love, Question 2, IS PSYCHIC HEALTH POSSIBLE APART FROM A RELIGIOUS VIEW OF THE WORLD? at energyenhancement.org
Osho - Talks on Zen: Zen: The Path of Paradox, Vol. 3, Chapter 4: Therapy is a Function of Love, Question 3, WHY DON'T YOU GIVE ANY PROOF FOR GOD'S EXISTENCE? at energyenhancement.org
Osho - Talks on Zen: Zen: The Path of Paradox, Vol. 3, Chapter 4: Therapy is a Function of Love, Question 4, I DON'T UNDERSTAND THE CONCEPT OF ORIGINAL REALIZATION, OR THE ORIGINAL FACE ZEN PEOPLE at energyenhancement.org
Osho - Talks on Zen: Zen: The Path of Paradox, Vol. 3, Chapter 4: Therapy is a Function of Love, Question 5, I AM VERY MUCH IMPRESSED BY WHAT YOU SAY AND WANT TO DONATE QUITE A SUBSTANTIAL AMOUNT OF MONEY TO YOUR WORK. BUT I WANT TO GIVE THE MONEY DIRECTLY TO YOU. IS THIS POSSIBLE? at energyenhancement.org
Osho - Talks on Zen: Zen: The Path of Paradox, Vol. 3, Chapter 4: Therapy is a Function of Love, Question 6, I HAVE BEEN THINKING AND THINKING FOR TWO OR THREE YEARS NOW OF BEING INITIATED INTO SANNYAS BUT SOMEHOW IT DOESN'T SEEM TO HAPPEN. WHAT DO YOU HAVE TO SAY ABOUT IT? at energyenhancement.org
Osho - Talks on Zen: Zen: The Path of Paradox, Vol. 3, Chapter 4: Therapy is a Function of Love, Question 7, WHAT IS PREOCCUPATION? at energyenhancement.org