OSHO
ZEN
ZEN: THE PATH OF PARADOX
VOL. 3
Chapter 8: The Great Doubt
Question 2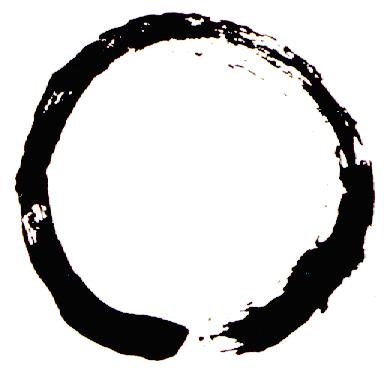 Energy Enhancement Enlightened Texts Zen Paradox, Vol. 3
The second question:
Question 2
I ALWAYS EITHER FEEL SUPERIOR OR INFERIOR TO PEOPLE. I FEEL ASHAMED OF FEELING THAT WAY AND TRY TO HIDE IT. I WISH I COULD GENUINELY -- NOT PRETEND TO -- FEEL EQUAL TO AND LOVE EVERYONE. WHY IS IT SO DIFFICULT?
WHETHER YOU FEEL SUPERIOR OR INFERIOR or equal, the mind remains the same. You still go on thinking in comparison and the misery will continue. You can think yourself superior -- the moment you think yourself superior you are creating possibilities to feel inferior, because somebody somewhere is going to be ahead of you in some way or other. If you think yourself inferior, you are creating the possibilities to feel superior -- in some way, somebody is going to be behind you.
We are standing in a queue, and the queue is not linear: it is a circle. Somebody is always ahead of you and somebody is always behind you. Then naturally the idea arises -- because superiority and inferiority bring ego and misery -- why not feel equal? And you think you are asking for a radical change? No, not at all. To feel equal is the same trap; it is based on the same criterion, the same measurement. Why equal? If you feel equal, you will feel superior, you will feel inferior too. Equality is the SAME measurement, is the same coin; nothing is being changed.
I will not help you to feel equal because that is not changing your illness. It is simply making it comfortable, making it a little more normal, bringing it to normal proportions from the neurotic. But the normal is just as neurotic as the neurotic. It is lukewarm neurosis.
What I would like to see, what I would like you to see is.... Start feeling that there is no possibility of comparison between you and anybody else. Each individual is so unique. I am not saying you are unique -- don't misunderstand me. I am saying EACH individual is unique; comparison is not possible. We can compare two beings only if they are not unique, if they are similar; but we are not similar.
A Jesus is a Jesus and a Buddha is a Buddha. Sometimes a Buddhist comes to me and he asks, "Who is greater -- Jesus or Buddha? Who is greater -- Krishna or Christ? Who is greater -- Mahavir or Mohammed?" We go on using our neurotic criteria even for Buddhas -- "Who is greater?" Can't you see a simple fact, that Buddha has never been repeated again? Never will there anybody like Gautam the Buddha, and never has there been anybody since. He is just unique, he is alone. How can you compare? Mohammed is so different, so unique in his own way. So is Christ. How can you compare?
And I'm not saying that these great souls, Buddha and Christ and Krishna, are unique. I'm saying each individual is unique. God creates only unique individuals. God never repeats. He does not believe in carbon copies. He only believes in the original.
And it is not only so with man! Animals are unique -- you cannot find two cats exactly the same. They have their individuality. you cannot find two ASHOKA trees the same -- they have their individuality. You cannot find two leaves exactly the same, or two pebbles on this big earth exactly the same -- they have their individuality. The individuality is so deep in existence.
Individuality is the very signature of God.
So to think inferior, to think superior, and then to fall into another trap of thinking equal is just irrelevant to the truth of life. The truth is that we are unique -- you are you, I am me, and there is no way to compare. Comparison has to disappear.
Once comparison disappears, compassion arises. Once com-parison disappears, you start seeing the tremendous beauty of people all around. Then each existence is so unique, is so utterly precious. A single roseflower -- it has never been before and it will never be again -- don't miss it! Dance with it, sing with it, be with it. It is only for the moment. This morning it has bloomed, by the evening it will be gone and gone forever!
The woman you are in love with has never been on the earth will never been on the earth and will never be again. In fact, the woman that you love is one in the morning, another in the afternoon, and by the night she has changed utterly. It is not only that individuals are individuals, but each single moment has an individuality. you cannot compare even that. You cannot compare your woman in the morning with the woman in the night -- much water has flowed down the Ganges since then.
The flower in the morning was one thing -- with the rising sun, with birds singing, with clouds moving in the sky. And the flower in the night is another thing -- with stars, the sun disappeared, the darkness all around. It is a totally different thing! Each single moment is also unique. The uniqueness of life is multi-dimensional. Individuals are unique, their single moments are unique.
Once you start seeing this uniqueness of existence, then all these foolish ideas of feeling superior, inferior, equal, this and that, disappear. You are not equal either! How can you be equal? If you CAN be equal, then why can't you be superior? and why can't you be inferior? If equality is allowed, then superiority, inferiority, all come from the backdoor. Then you cannot avoid them.
This I call reverence for life. Respect for life helps you to drop all these foolish ideas. It is the ego that needs the idea of equality, superiority, inferiority -- these are the props. Without these the ego cannot exist. Withdraw the props and ego falls flat on the ground and disappears.
Next: Chapter 8: The Great Doubt, Question 3
Energy Enhancement Enlightened Texts Zen Paradox, Vol. 3
Chapter 8:
Osho - Talks on Zen: Zen: The Path of Paradox, Vol. 3, Chapter 8: The Great Doubt, Question 1, WHY SHOULD SILENCE BE THREATENING? at energyenhancement.org
Osho - Talks on Zen: Zen: The Path of Paradox, Vol. 3, Chapter 8: The Great Doubt, Question 2, I ALWAYS EITHER FEEL SUPERIOR OR INFERIOR TO PEOPLE. I FEEL ASHAMED OF FEELING THAT WAY AND TRY TO HIDE IT. I WISH I COULD GENUINELY -- NOT PRETEND TO -- FEEL EQUAL TO AND LOVE EVERYONE. WHY IS IT SO DIFFICULT?at energyenhancement.org
Osho - Talks on Zen: Zen: The Path of Paradox, Vol. 3, Chapter 8: The Great Doubt, Question 3, HOW DO WE REACH THE STATE OF BLESSEDNESS WHEN THE MIND IS EMPTY OF CHATTER, DEFENSES, PLANS AND GAMES, AND GOD IS? at energyenhancement.org
Osho - Talks on Zen: Zen: The Path of Paradox, Vol. 3, Chapter 8: The Great Doubt, Question 4, WHAT ABOUT ART AND ENLIGHTENMENT? at energyenhancement.org
Osho - Talks on Zen: Zen: The Path of Paradox, Vol. 3, Chapter 8: The Great Doubt, Question 5, IF MAN'S EROTIC INSTINCTS WERE LIBERATED, WOULD THEY NOT RUN WILD? at energyenhancement.org
Osho - Talks on Zen: Zen: The Path of Paradox, Vol. 3, Chapter 8: The Great Doubt, Question 6, HOW CAN I UNDERSTAND THAT WHICH YOU REALLY WANT TO CONVEY? at energyenhancement.org
Osho - Talks on Zen: Zen: The Path of Paradox, Vol. 3, Chapter 8: The Great Doubt, Question 7, OSHO, YOU LOOK VERY CRAZY TO ME at energyenhancement.org