OSHO
ZEN
ZEN: THE PATH OF PARADOX
VOL. 3
Chapter 8: The Great Doubt
Question 5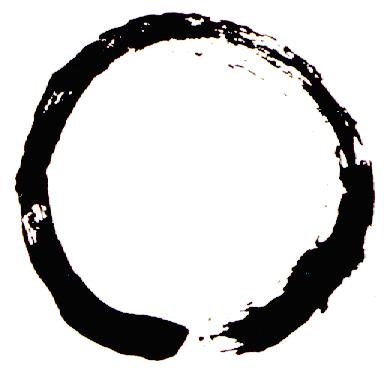 Energy Enhancement Enlightened Texts Zen Paradox, Vol. 3
The fifth question:
Question 5
IF MAN'S EROTIC INSTINCTS WERE LIBERATED, WOULD THEY NOT RUN WILD?
FIRST: WHAT lS WRONG IN BEING WILD? I don't see anything wrong in being wild. To be too much civilized may be dangerous -- a little wildness is good. And in a better world, with more understanding about human nature, we will keep a balance between civilization and wildness.
We have become very lopsided: we have become just civilized. When you become too much civilized you become plastic. The wild roseflower has a beauty -- may not be so permanent as the plastic flower, by the evening it may be gone, gone forever, it was only for the moment, but still it is alive. Look at the wild animals -- they have something -- don't you feel jealous? Don't you feel a radiancy, an aliveness, God more solidly present in them than in you?
So first, I don't see anything wrong in being wild. If your wildness is not destructive to anybody, it is perfectly religious. If your wildness is just your expression of your freedom and it is not in interference with anybody else's freedom, if it is not a trespass on anybody else's life, liberty, it's perfectly good.
In a RIGHT world people should be allowed all kinds of wildness, with only one condition: that their wildness should not be violent to anybody else. They should be given total freedom. Civilization only has to be negative, it should not be positive. The function of the police and the state has to be negative, it should not be positive. It should not tell you what you should do, it should only tell you what you should not do, that's all. Because we live in a society you cannot be absolutely wild, there are other people. You have to be careful about them too. They are careful about you, they are making compromises for your happiness, you have to make a few compromises for their happiness. But that's all.
The society, the state, the law, should be negative. They should only pinpoint a few things: that which interferes with other people's lives and happiness should not be done. And everything else should be left open.
Second thing: Eros is the root of all that is beautiful in the world. The flowers bloom because of eros, and the cuckoos cry because of eros, and the birds dance and sing because of eros. And all that is great and all that is beautiful is because of eros -- even samadhi is the ultimate flowering of the energy called eros. God is very erotic. You can see it all around, no proof is needed. The whole existence is erotic.
And the day man started thinking against eros, man started falling into a kind of abnormality. Since then man has not been normal. And because eros has been crushed, repressed, man has become more and more destructive -- because creation comes out of eros. Children are born out of eros, so are paintings, so are songs, so is SAMADHI!
Once you are repressive towards eros, afraid of eros, once you don't worship the god of eros, then what are you going to do? ALL creativity is closed you become destructive -- then wars, vio-lence, aggression, competition, money mania, power politics -- they all arise. Man has suffered much because of this stupid attitude about eros. It has given all kinds of perversions.
Somebody is after money. Can't you see the perversion? -- money has become the god. He does not love a woman, he loves money instead. Somebody loves his car, and somebody loves power, respectability. These are perversions of eros, and these are the really dangerous people. They should not be there. Genghis Khan and Tamerlaine and Alexander and Adolf Hitler and Stalin and Mao -- these are the really dangerous people. These are the people who are destructive. Their joy is destruction. And whenever creative energy is not allowed to have its own say, it turns sour, it becomes bitter, it becomes poisonous.
Man has not suffered from eros, no, not at all. Man has suffered from anti-eros. When you are anti-eros, THANATOS -- death -- becomes your god. Death is worshipped. Money is dead, so is politics, so is ego -- all dead things become very, very important. And you worship these dead idols.
You ask me: IF MAN'S EROTIC INSTINCTS WERE LIBERATED, WOULD THEY NOT RUN WILD?
Maybe, if they were immediately given total freedom, for the time being they may run wild. But that will be only transitory -- and the reason is not in eros. The reason will be because for centuries it has been repressed. It is as if a person has been starved for many years. Then you suddenly give him all freedom -- you give him the key to the kitchen. Yes, he is going to be wild for a little while, but what is wrong in it? For a few days he is going to eat too much, but only for a few days. He will become obsessively attached to food. He will drink, eat and dream and desire only food and food -- only food will float in his mind. But the reason is not hunger: the reason is that you have been starving him.
Yes, that's right. And the priests and the popes and the SHANKARACHARYAS they go on saying that eros cannot be given freedom, otherwise people will become just will. But the reason is not in eros, the reason is in the popes. THEY are the sole cause. They have starved humanity for so long, they have crippled humanity for so long -- and there is a reason why they have crippled the human eros.
If you want to make human beings slaves, the only way is to destroy their eros. A man whose eros is fully alive is a master. A man whose eros is fully flowering does not bother about anything. He will not be ready to go to any war, to any foolish Vietnam or Korea or anywhere. A man who is really in love with life and enjoying it will not bother about becoming the president or the prime minister of a country. The man who is really living his eros will not even go to the church or to the temple, because he has found the real temple of God. Love is his prayer. Then where will these priests be, and the politicians, and the warmongers, and the people who depend on your obsessions? Your energies have to be destroyed, you have to be set in such a way that you start moving in wrong directions. And a person whose eros has been killed becomes very weak.
That's what you do. Have you not seen a bull and an ox? What is the difference? The erotic freedom of the bull has been destroyed, he becomes an ox. An ox is a poor specimen. A bull is something alive, something divine. In India we worship the bull as divine. He is the bodyguard of Shiva -- the bull. Not an ox, remember. An ox would have been far better, more manageable -- but the bull.... Why? The bull is so erotic, such a perfect eros; and such beauty exists with the bull. And look at an ox pulling a bullock-cart -- a slave. If you want people to be slaves, destroy their eros, pervert their erotic instinct. That's why it has been done up to now.
In the future, eros has to become the religion. Love should be the worship, and the only god that can really be God is eros -- because eros is creativity, and we call God the creator.
What is happening to the modern man? What has happened in the past too?
You can only be happy when your eros is fulfilled. But there are a thousand and one barriers and it is never fulfilled. You are put in wrong directions, and you strive hard. One day you become a great rich man, and you wait and wait for that day when you will be the richest man in the world, and one day you become! But then suddenly you feel there is no joy arising out of it. You were waiting in vain. You were moving in a direction where there was no possibility for any joy.
Joy is very simple. If you allow life to flow through you in a natural way, joy is a natural phenomenon. It is spontaneity. It does not wait at the end of your journey -- it is here, it is now.
I have heard an anecdote:
An elderly lady was sitting in her rocking chair knitting, her Persian cat reclining at her feet. Suddenly a fairy appeared and asked the old lady if there was anything she wished.
"Yes," was the reply, "I would like to be a young woman again."
The fairy waved her wand -- and there she stood, a lovely girl of eighteen! "Now," asked the fairy, "is there any other wish you would like granted?"
"Oh, yes, I would like a handsome young man."
Turning to the cat, the fairy waved her wand, in its place rose a fine looking youth.
He looked sadly at the girl and sighed, "Now aren't you sorry you took me to the vet?"
That's what is happening -- humanity is castrated. So you can have money but you will not have joy. You can have power but you will not have joy; you can have respectability but you will not have joy. Joy arises out of eros.
And the last thing I would like to tell you: It is only through eros that eros is transcended, never otherwise. It is only through eros that one day you transcend it. ANYTHING THAT HAS BEEN LIVED TOTALLY IS ALWAYS TRANSCENDED. Hangups simply mean that you have not lived something totally. So people WHO have not lived their eros, have been afraid, will remain confined to it. Their sex will become cerebral. It may disappear from their bodies but it will remain in their heads -- which is not a right place for it!
People who have lived their sexual lives naturally, with no inhibition and no taboo, one day come to a point where it simply disappears -- not through fight, but through understanding. A transcendence comes, and that is BRAHMACHARYA.
BRAHMACHARYA IS the ultimate fragrance of eros. It is NOT against eros; it is the ultimate fragrance of eros. It is the subtlest eros. One is so much in tune with one's erotic energy that the man does not need the woman and the woman does not need the man. One is so enough unto oneself, one has discovered one's own inner woman by and by. Looking into many women's eyes, one has come to feel one's own inner woman. Looking into many other men's eyes, being with many men, going deep into their being, looking into their mirror, finding oneself, one has found one's inner man.
And remember, man is both woman and man; woman is both man and woman. We carry both inside. There comes a point where our inner woman and inner man meet. In Tantra we call it YOGA NADHA.
You must have seen a tremendously significant statue of Shiva, ARDHARNARISHWAR -- half is man and half is woman. Shiva is depicted half as man and half as woman. That is the ultimate meeting, the real orgasm, the cosmic orgasm. When it has happened one becomes a BRAHMACHARIN, one attains to real celibacy. That is ultimate virginity: no need for the other; the need for the other has disappeared.
Next: Chapter 8: The Great Doubt, Question 6
Energy Enhancement Enlightened Texts Zen Paradox, Vol. 3
Chapter 8:
Osho - Talks on Zen: Zen: The Path of Paradox, Vol. 3, Chapter 8: The Great Doubt, Question 1, WHY SHOULD SILENCE BE THREATENING? at energyenhancement.org
Osho - Talks on Zen: Zen: The Path of Paradox, Vol. 3, Chapter 8: The Great Doubt, Question 2, I ALWAYS EITHER FEEL SUPERIOR OR INFERIOR TO PEOPLE. I FEEL ASHAMED OF FEELING THAT WAY AND TRY TO HIDE IT. I WISH I COULD GENUINELY -- NOT PRETEND TO -- FEEL EQUAL TO AND LOVE EVERYONE. WHY IS IT SO DIFFICULT?at energyenhancement.org
Osho - Talks on Zen: Zen: The Path of Paradox, Vol. 3, Chapter 8: The Great Doubt, Question 3, HOW DO WE REACH THE STATE OF BLESSEDNESS WHEN THE MIND IS EMPTY OF CHATTER, DEFENSES, PLANS AND GAMES, AND GOD IS? at energyenhancement.org
Osho - Talks on Zen: Zen: The Path of Paradox, Vol. 3, Chapter 8: The Great Doubt, Question 4, WHAT ABOUT ART AND ENLIGHTENMENT? at energyenhancement.org
Osho - Talks on Zen: Zen: The Path of Paradox, Vol. 3, Chapter 8: The Great Doubt, Question 5, IF MAN'S EROTIC INSTINCTS WERE LIBERATED, WOULD THEY NOT RUN WILD? at energyenhancement.org
Osho - Talks on Zen: Zen: The Path of Paradox, Vol. 3, Chapter 8: The Great Doubt, Question 6, HOW CAN I UNDERSTAND THAT WHICH YOU REALLY WANT TO CONVEY? at energyenhancement.org
Osho - Talks on Zen: Zen: The Path of Paradox, Vol. 3, Chapter 8: The Great Doubt, Question 7, OSHO, YOU LOOK VERY CRAZY TO ME at energyenhancement.org