OSHO
ZEN
ZEN: THE PATH OF PARADOX
VOL. 3
Chapter 8: The Great Doubt
Question 6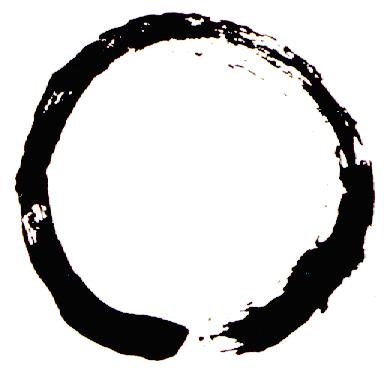 Energy Enhancement Enlightened Texts Zen Paradox, Vol. 3
The sixth question:
Question 6
HOW CAN I UNDERSTAND THAT WHICH YOU REALLY WANT TO CONVEY?
There are three ways. One is the most usual and the most superficial -- through the words. It is very fragmentary, and there is more possibility of misunderstanding me than understanding me. Language is not adequate. There are things which go beyond it. But that is the usual. That's what we have been trained for -- we understand only words.
And we know that when I use a word and you hear it, you hear the word but you don't hear my meaning. My meaning is left behind. The word goes like an empty shell and you put your meaning into it. Meaning will be yours.
So that is not the right way. To begin with, okay, but to cling to it is not going to lead you anywhere very deep.
The young vicar and his bride had just undressed and were ready to taste the fruits of love. But before the bride could clamber into the marital bed, he suggested they should kneel down together to pray for strength and guidance.
"Just pray for strength," said the bride, "I'll do the rest."
Meaning comes through you. Meaning is always put by you. Listen to this:
The vicar, out for a Sunday afternoon stroll, saw a little boy playing with something in the gutter. Coming closer, he saw that it was a little bottle of clear liquid, labelled 'Sulphuric Acid -- H2S04
"You shouldn't be playing with that!" said the vicar. "Give it to me."
"No!" said the little boy. "Get lost! Bleahhhhhhh!" and he stuck out his tongue.
"Tut, tut!" said the vicar. "Children nowadays! Now, give me that nasty stuff like a good boy!"
"No!" said the little boy.
"I know," said the vicar. "I'll get you something nice to play with." And he went home and brought back a bottle of holy water. "This is holy water," he told the little boy. "It has miraculous powers. I'll trade it to you for that bottle you've got, hmmmm?"
"No," said the little boy. "That water isn't holy anyway, it is just stupid old water!"
"Oh, no, it isn't!" said the vicar. "I'll tell you how wonderful it is -- why, just the other day I put some of this water on a lady's tummy, and she passed a baby!"
"That's nothing!" scoffed the little boy. "Why, just the other day, I put some of this on a dog's bollocks, and he passed a motorcycle! "
The meaning comes through you, so don't be too much attached to the words. I may have used them, but they become yours. The moment you accumulate them, they are yours.
The second layer is: Not to listen to the words, but to listen to the gestures. Not to listen to the language, but to the gaps -- between the lines. Not to listen to what I am saying only, but to feel me -- through love, through trust. So the first layer is of the head. The second layer is of the heart. The first layer is of thinking, reason, argument; the second layer is of feeling, emotion. The second is far better than the first -- but still, just better, not the ultimate. Because even feeling is all interpretation just like thinking is all interpretation -- on a different level, but still an interpretation. You will interpret.
Feel me -- that's what sannyas is all about, a gesture from your side that you would like to be with me, that you would like to be intimate with me, that you will not defend yourself, that you will be vulnerable to me, that you trust me, that one thing you are ready to do -- that is, you will not protect yourself against me. Sannyas is a surrender. You leave yourself unprotected, unsafe, vulnerable. I can harm you -- that's the risk! That risk has to be taken; that's why courage is needed.
When you are with a Master.... If you can find a Master with whom you can fall in love, then you will be able to understand the message better than through logic, reason, argumentation. But even that is not the ultimate.
The ultimate is through being. First through thinking, second is feeling, third is being. That is the ultimate, what in the East we call SATSANG -- to be just in the presence of a Master, just to be.
Bayazid was with his Master for twelve years -- just sitting by the side! Somebody asked Bayazid, "What has the Master been teaching to you?"
And Bayazid said, "He teaches nothing. He simply says: 'Sit quietly. Be silent. Just be around.' And just being around him I have arrived."
There is a pulsation of being too. Just as there is a thought pulsation, a feeling pulsation, so there is a being pulsation. And the CLEAREST perception is of the being.
You start with the head, naturally, but don't get stuck there. Move towards love. If your head helps you towards love, you have used it rightly. Then don't get stuck with the feeling, don't get stuck there. If you use your heart for your being, you have used it rightly. Then just be here. There is nothing to say and there is nothing to hear. There is something to know, but nothing to say, nothing to hear. There is something to be absorbed -- to be. There is something to fall en rapport with.
Next: Chapter 8: The Great Doubt, Question 7
Energy Enhancement Enlightened Texts Zen Paradox, Vol. 3
Chapter 8:
Osho - Talks on Zen: Zen: The Path of Paradox, Vol. 3, Chapter 8: The Great Doubt, Question 1, WHY SHOULD SILENCE BE THREATENING? at energyenhancement.org
Osho - Talks on Zen: Zen: The Path of Paradox, Vol. 3, Chapter 8: The Great Doubt, Question 2, I ALWAYS EITHER FEEL SUPERIOR OR INFERIOR TO PEOPLE. I FEEL ASHAMED OF FEELING THAT WAY AND TRY TO HIDE IT. I WISH I COULD GENUINELY -- NOT PRETEND TO -- FEEL EQUAL TO AND LOVE EVERYONE. WHY IS IT SO DIFFICULT?at energyenhancement.org
Osho - Talks on Zen: Zen: The Path of Paradox, Vol. 3, Chapter 8: The Great Doubt, Question 3, HOW DO WE REACH THE STATE OF BLESSEDNESS WHEN THE MIND IS EMPTY OF CHATTER, DEFENSES, PLANS AND GAMES, AND GOD IS? at energyenhancement.org
Osho - Talks on Zen: Zen: The Path of Paradox, Vol. 3, Chapter 8: The Great Doubt, Question 4, WHAT ABOUT ART AND ENLIGHTENMENT? at energyenhancement.org
Osho - Talks on Zen: Zen: The Path of Paradox, Vol. 3, Chapter 8: The Great Doubt, Question 5, IF MAN'S EROTIC INSTINCTS WERE LIBERATED, WOULD THEY NOT RUN WILD? at energyenhancement.org
Osho - Talks on Zen: Zen: The Path of Paradox, Vol. 3, Chapter 8: The Great Doubt, Question 6, HOW CAN I UNDERSTAND THAT WHICH YOU REALLY WANT TO CONVEY? at energyenhancement.org
Osho - Talks on Zen: Zen: The Path of Paradox, Vol. 3, Chapter 8: The Great Doubt, Question 7, OSHO, YOU LOOK VERY CRAZY TO ME at energyenhancement.org