OSHO
ZEN
THE SUN RISES IN THE EVENING
Chapter 2: Waiting, Just Waiting
Question 1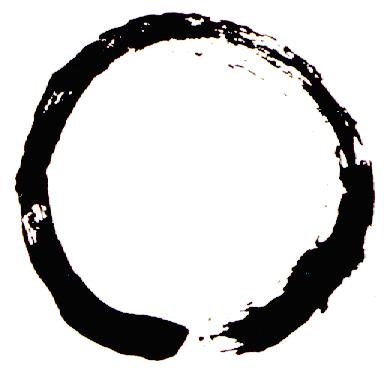 Energy Enhancement Enlightened Texts Zen The Sun Rises in the Evening
The first question:
Question 1
A PEBBLE FALLING INTO WATER
RIPPLES THE FAR SHORE.
A SPARK FANNED BY THE BREEZE
STARTS A FOREST FIRE.
A MASTER'S PRESENCE SPREADS AWARENESS
TO THE FAR CORNERS OF THE EARTH.
OSHO, WHAT IS YOUR WORK?
KABIR, IT IS NOT WORK AT ALL. The very idea of work is irrelevant with me. It is not work because there is no WILL behind it. I am not here to impose anything upon anybody. I am not here to convert you to any ideology or to a certain way of life. I am not teaching a philosophy of life, I am not teaching anything at all -- I am not a teacher. I am simply sharing whatsoever has happened with me.
Never think in terms of work. It is not work for the flower to bloom, it is sheer joy, it is play. Think in terms of play. Work is serious, heavy; play is non-serious. This whole existence can be seen through these two words: work or play.
The Western concept of God is that of a doer, hence they call him 'the Creator'. In the East the concept of God is not of a doer but of a player. We call his existence not his 'creation' but his LEELA, his play -- the way somebody sings a song without any motivation behind it, for the sheer joy of it, for no result in view; no past behind it, no future ahead of it.
These birds singing... it is not work, they are just shouting that they are alive. They are simply saying 'We are here!' to the sun and to the sky and to the clouds; they are chanting. It is an outpouring. God is out-pouring himself into existence.
Because the Western concept of God is that of a doer, the whole religion became very serious. The Eastern religion is more celebrating: it is fun.
I am here to share with you my joy. It is just like birds singing in the morning, or stars shining in the night, or flowers blooming in spring -- it is just like that; no work is involved. You need not even feel grateful to me, because I am not doing anything for you. I am just here, you are there, something IS happening. Nobody is doing, it is just a pure happening.
Millions of things are happening all around; if you look at them as a happening, a great joy will arise in you. You will start dancing with existence, and all fear will disappear. If you think of it as work, fear is bound to remain there: you will be afraid you may miss. If it is work then you have to be hard at it, then you have to do it whatsoever the cost. Then methods, techniques, necessarily become implied in it, and you are on a mind trip again. The ego wants it to be a great work, because the ego can survive only if it is work; in play, the ego simply evaporates.
Hence my insistence again and again: never use the word 'work' in relation to me, let it be pure play. I am enjoying myself, you also please enjoy yourself being here. And if this becomes possible that you also are enjoying, there will be a great communion. These two joys will meet, and out of that joy is great creativity, out of that joy a new world, a new vision, is born. But that is not the goal, that is just a by-product. You have not even to think about it, it happens on its own. Remember the word 'by-product'. It is not a consequence but a by-product -- just 'by the side'. It happens, it certainly happens; in fact, it never happens any other way.
Whenever energies meet in joy there is transformation.
This is a Buddhafield or the field of joy, SATCHITANAND. Pour your energy in joy, but forget about gaining anything out of it. Drop the profit motive and you will gain much. The more you forget about gaining, the more is the gain; the more you think about the gain, the less... And if you become too obsessed about gaining, you will remain empty and you will remain in misery.
Hell is greed. Heaven is non-greed. Hell is motivated work. Heaven is sheer joy, play.
Sing with me, dance with me, be silent with me. Enjoy this moment -- no past, no future. Just THIS moment... and there is great benediction.
Work, or action, is part of willing, it is part of will. Will is struggle: you are in conflict with existence. You want to do something; naturally you are tense, naturally you are afraid whether you are going to make it or not. And out of a hundred, ninety-nine chances are that you are not going to make it, because whenever you are in a state of will you fall apart from the whole. Then you are nourishing a private goal, then you are not part of the cosmos; you are trying to do something on your own. In that struggle, in that conflict, you are going to be a loser. You can't win against the whole.
It is as if a small wave is trying to have its own way against the whole ocean. The wave has gone completely neurotic. It exists with the ocean, in the ocean, as the ocean; it is not separate, there is no division -- it can't have its own will. If all the waves are going towards the east, it cannot go towards the west. Howsoever big and tidal the wave is, it cannot move against the whole. It is NOT separate, so how can it move against the whole? It is part of a great dance, an organic part. If the whole is going to the east, it is going to the east; if the whole is going to the west, it is going to the west.
To have a will creates work in life, and then you are frustrated again and again. Only once in a while will you succeed, and that too will not be your success. Only once in a while... it will be just coincidental that you also will to go to the east when the whole is going to the east. If it is coincidence that you meet the whole, you go to the east and you succeed. But it is always the whole that succeeds, never the part. And that's where every man is caught: every man wants to succeed AS HIMSELF; the success has to be the imprint of HIS ego; it has to have HIS signature. He is more interested in his signature than in the success itself.
Play is a state of no-will. Play is not doing but being. Work is calculative thinking, cunning, clever, logical -- you are trying to grab something out of existence, you are trying to cheat. And remember, in the very effort of that cheating you will be cheated. You are committing suicide. Play is innocent, it is non-calculative. It is not worried about the future, about the outcome; it is not interested at all. Its whole interest impinges upon this moment; it is herenow. 'What is happening here is happening. I am not doing it.'
Remind yourself of that again and again. That will help you to understand me -- not only to understand me but to relate with me, to commune with me. That will help to bring you closer and closer to me, that will make you open to me. You may be here for a certain work that you have decided to do upon yourself, but that is part of your ego. I am not doing anything here, I am just being here.
Share the energy, share the silence, share this SATORI, this SAMADHI, this enlightenment. It is overflowing, not for any reason at all, just for the simple reason that the whole existence is an overflowing existence. Everything is too much here. The existence is not poor, the existence is not miserly. Where one flower is needed millions of flowers bloom. Where one star will do millions of stars exist. This existence is so rich that it overflows. And whenever you become part of this existence, when you disappear, you also start overflowing.
That's what I said yesterday to you about Yoka: that R.H. Blyth is wrong if he says that Yoka has nothing much to say and still he goes on saying. He misunderstood the whole thing. The basic weakness of the Western approach towards life... And it is not that he is against Yoka, he loves him; he has translated Yoka's words with great care, with great love, but still the argument is there. And it is not a question of more or less -- 'Why does Yoka go on speaking when he has nothing more to say?' -- it is not even a question of more or less. Yoka has nothing to say, but what can he do? God goes on overflowing, God goes on singing a song, he cannot prevent it. only this objection can be raised against him: that why is he not preventing it? But how can he prevent it? He is no more, he has become dissolved in the whole.
That's what enlightenment is: dissolution, disappearing into the whole, dropping your private will and becoming part of the cosmic will. That's what has happened to me. Now, it is possible for you too to join hands with me. I am a witness to it, as every Buddha has always been just a witness. Being with me you may be reminded of your potential, that's all. Falling in love with me, you will start seeing how you have been undoing your life. YOU were thinking you were doing great things, and in that very doing you have been undoing all. Being with me, this insight, this break-through, this SATORI, will arise one day: that how you have been unnecessarily disturbing! Tn that very understanding, you no more disturb, and all is beautiful -- and from the very beginning. You simply stop creating troubles for yourself; and when you stop creating troubles for yourself, the joy flows.
The joy has not to be created, it is already the case. You just have to be in a silent, meditative mood so that you can see that which is there. To be with me is to taste a little bit, according to your capacity, the taste of meditation. But it is not work at all.
Next: Chapter 2: Waiting, Just Waiting, Question 2
Energy Enhancement Enlightened Texts Zen The Sun Rises in the Evening
Chapter 2:
Osho - Talks on Zen: The Sun Rises in the Evening, Chapter 2: Waiting, Just Waiting, Question 1, A PEBBLE FALLING INTO WATER RIPPLES THE FAR SHORE. A SPARK FANNED BY THE BREEZE STARTS A FOREST FIRE at energyenhancement.org
Osho - Talks on Zen: The Sun Rises in the Evening, Chapter 2: Waiting, Just Waiting, Question 2, AT TIMES I FEEL LIKE I CAN JUST SILENTLY SIT AND WAIT FOR ETERNITY -- AND OTHER TIMES LIKE SOBBING WITH THE FUTILITY OF SITTING OUTSIDE A GATE I CANNOT EVEN SEE -- FROZEN BETWEEN ACTION AND INACTION. DOES ONE MISS BY DEMANDING? IS IMPATIENCE A LACK OF TRUST? at energyenhancement.org
Osho - Talks on Zen: The Sun Rises in the Evening, Chapter 2: Waiting, Just Waiting, Question 3, I DON'T UNDERSTAND WHY IT IS SO DIFFICULT TO STAY AWAKE DURING LECTURE AND TAPED LECTURE. IT IS LIKE BEING DRUGGED. YET IT SEEMS TO MAKE NO DIFFERENCE WHETHER I AM AWAKE OR ASLEEP AS, AFTERWARDS, IN EITHER CASE, I CANNOT REMEMBER WHAT IT IS YOU HAVE SAID. YET I FEEL DEEPLY AFFECTED INSIDE. CAN YOU EXPLAIN PLEASE? at energyenhancement.org
Osho - Talks on Zen: The Sun Rises in the Evening, Chapter 2: Waiting, Just Waiting, Question 4, IT IS SO. I KNOW. BUT I DON'T KNOW at energyenhancement.org