OSHO
ZEN
THE SUN RISES IN THE EVENING
Chapter 2: Waiting, Just Waiting
Question 3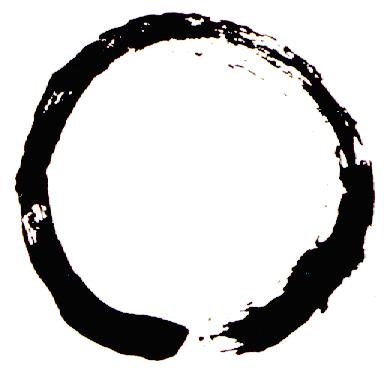 Energy Enhancement Enlightened Texts Zen The Sun Rises in the Evening
The third question:
Question 3
I DON'T UNDERSTAND WHY IT IS SO DIFFICULT TO STAY AWAKE DURING LECTURE AND TAPED LECTURE. IT IS LIKE BEING DRUGGED. YET IT SEEMS TO MAKE NO DIFFERENCE WHETHER I AM AWAKE OR ASLEEP AS, AFTERWARDS, IN EITHER CASE, I CANNOT REMEMBER WHAT IT IS YOU HAVE SAID. YET I FEEL DEEPLY AFFECTED INSIDE. CAN YOU EXPLAIN PLEASE?
Kalika, this is the way to listen to me. You have found the key. It is not a question of listening to what I am saying -- that is really irrelevant; there is no need to remember it either. In fact, to remember it will be dangerous; it will become knowledge, it will be your memory, it will enhance your ego. It is perfectly right, in fact it should be always so: you need not remember it, let it slip out of the memory. Listen to it as totally as possible, but don't try to remember it at all. You are not preparing for any examination, you are preparing for an explosion. And the explosion is not going to happen in your memory, it is going to happen in your heart. And the heart knows; it has its own ways of knowing.
So even if you fall asleep, the heart goes on imbibing That's why you say: YET I FEEL DEEPLY AFFECTED INSIDE. Yes, that's how it is. The whole thing is that you are open to me. If, in that opening, you start falling asleep, nothing to be worried about -- only the mind is falling asleep. Because the mind is not being used that's why the mind says 'So what is the point? Let me sleep.' The mind knows only two things: either think or sleep. When you don't have anything to think about, you start thinking of going to sleep; when you have slept enough, you start thinking again. The mind goes on moving in this wheel: thinking, sleeping, thinking, sleeping.
Something else is happening here, and you are not accustomed to a third point: that you can be in a state where there is no sleep and no thought either. This is something new, the mind is not at all accustomed to it; so when you start listening to me, the mind says 'I am not needed, so let me go to sleep. Why waste time?' The mind falls asleep. Don't be worried, because the sleep of the mind can be the awakening of the heart; and the awakening of the mind can be the sleep of the heart.
How to judge whether it was just sleep or the awakening of the heart? The judgement is simple, because you say: YET I FEEL DEEPLY AFFECTED INSIDE, SO the heart is awake. And I don't want to relate with your mind at all, I want to relate with your heart. So sometimes if you feel like falling asleep, fall asleep. But remember only if later on you feel deeply affected is it okay; otherwise it is just sleep, then it is better to keep awake.
But with Kalika it is happening. So for you, Kalika, I allow it. Don't struggle, because you must be struggling -- naturally, one thinks 'What is the point of sitting here and falling asleep?' One even starts feeling guilty: 'I am asleep -- I must be missing. And is this the place to sleep?' And if you struggle you will miss more because you will get involved in the struggle with the mind. The mind wants to go to sleep, and you want to keep it awake. There are a few people -- I go on seeing them -- they fall asleep and they jerk themselves and they yawn and they stretch, and somehow they bring themselves back because 'This doesn't look right.' But that way you can keep yourself awake somehow, but you will be missing me because your whole energy will be involved in that.
I allow a few people to sleep; the criterion is: if later on you feel deeply affected, that means the heart was still drinking. And it was good that the mind fell asleep: the disturbance was not there, then the mind was not creating any kind of hindrance -- the passage was absolutely open.
These are not just talks. Those who miss these discourses are not only missing the discourses, they are missing me. There are a few people who, when they have listened to me a lot, start thinking 'Now we know what Osho is going to say.' They stop coming, they think 'We know already. And then there are tapes and there are books, so what is the point?' Even in the ashram there are a few stupid people who don't come to the talks -- I am aware of them, I have to be aware of them because I love them -- and then, slowly slowly, they start feeling disconnected from me. Veena is one. Nearabout one year ago she asked me -- and whenever you ask me such things, you ask at your own risk -- she asked me 'Now that I have listened to you for so many years and I think I know what you are going to say, can I stop coming to the lectures?' I said 'Perfectly right.' Now again and again she writes that she is feeling disconnected from me, disconnected from the commune too.
Because this is not only a discourse, this is your spiritual breakfast, this is your nourishment -- it will keep you ticking for twenty-four hours. It keeps you connected to me, it keeps you related to me. You come every day and participate in my being; you are nourished, strengthened. This is a subtle phenomenon. On the surface I am talking and you are listening; deep underneath something else, of far greater importance and significance, is happening. r am making love to you, you are making love to me. That's exactly what is happening: it is a kind of orgasm.
So remember, if such great ideas come to your mind that now you know... And, in fact, I have not many things to say, I have the same to say again and again. In fact, to listen to me every day you have to be utterly mad! If you have any sense you will stop! What is the point? You have listened, you know it already.
But it is not only a listening -- it has never been. Whenever a Buddha walks on the earth, to be with him has two different planes. One is the superficial: you are with him, you are sitting with him, you are talking with him, listening to him, serving him. The other is the real level where two centres meet. But those centres can meet only if the surface is allowed, otherwise it becomes very difficult. The surface meeting is not enough, but the surface provides a way, an approach, for the centres to meet.
So, Kalika, it is perfectly okay, you can fall asleep. Just remember one thing: that if after the discourse you feel strengthened, affected, thrilled, joyous, it has been good; you participated with me. And this should be the criterion for everybody else. Only if later on you are not affected -- it has been just a sleep and you dreamt and slept, and later on you are feeling miserable because you missed the discourse and you start feeling guilty and there has been no benediction in it -- then you have to learn how to keep awake. And when I say you have to learn how to keep awake I don't mean yawn and stretch, I mean that there must be something wrong in your sleep. You have to learn better ways of sleeping. Maybe you are not taking enough sleep in the night, maybe the hours are not enough, maybe you are dreaming too much, maybe you are not dreaming enough. Something is wrong with your sleep... then you can come to me. Something can be done about your sleep: it can be transformed, it can be made deeper, it can be made more healthful, and then in the morning discourse you will not feel sleepy.
But this is not what I am saying to Kalika or to Sheela. They are enjoying perfectly well, so they can go on enjoying. In fact, if Kalika keeps awake she may not be benefitted so much; her mind will create disturbances. The mind is like children: if guests have come in the house and you tell the children to keep quiet, that will be the day they will be most noisy and most mischievous -- they will attract attention in every way. And that's what happens when you come to listen to me: you want the mind to be silent, you say to the mind 'Be quiet, then for twenty-three hours, the whole day, you can go on thinking whatsoever you want. But for one hour, please be quiet.' And the mind is very childish; if you say so then the mind will take revenge -- it will create more trouble than ever, it will be mischievous. It is better to let it go to sleep.
Just later on you have to see if some grace has arisen in you; if you are feeling gratitude, then it has been perfectly good -- you became connected with me, the flow happened.
Next: Chapter 2: Waiting, Just Waiting, Question 4
Energy Enhancement Enlightened Texts Zen The Sun Rises in the Evening
Chapter 2:
Osho - Talks on Zen: The Sun Rises in the Evening, Chapter 2: Waiting, Just Waiting, Question 1, A PEBBLE FALLING INTO WATER RIPPLES THE FAR SHORE. A SPARK FANNED BY THE BREEZE STARTS A FOREST FIRE at energyenhancement.org
Osho - Talks on Zen: The Sun Rises in the Evening, Chapter 2: Waiting, Just Waiting, Question 2, AT TIMES I FEEL LIKE I CAN JUST SILENTLY SIT AND WAIT FOR ETERNITY -- AND OTHER TIMES LIKE SOBBING WITH THE FUTILITY OF SITTING OUTSIDE A GATE I CANNOT EVEN SEE -- FROZEN BETWEEN ACTION AND INACTION. DOES ONE MISS BY DEMANDING? IS IMPATIENCE A LACK OF TRUST? at energyenhancement.org
Osho - Talks on Zen: The Sun Rises in the Evening, Chapter 2: Waiting, Just Waiting, Question 3, I DON'T UNDERSTAND WHY IT IS SO DIFFICULT TO STAY AWAKE DURING LECTURE AND TAPED LECTURE. IT IS LIKE BEING DRUGGED. YET IT SEEMS TO MAKE NO DIFFERENCE WHETHER I AM AWAKE OR ASLEEP AS, AFTERWARDS, IN EITHER CASE, I CANNOT REMEMBER WHAT IT IS YOU HAVE SAID. YET I FEEL DEEPLY AFFECTED INSIDE. CAN YOU EXPLAIN PLEASE? at energyenhancement.org
Osho - Talks on Zen: The Sun Rises in the Evening, Chapter 2: Waiting, Just Waiting, Question 4, IT IS SO. I KNOW. BUT I DON'T KNOW at energyenhancement.org