OSHO
ZEN
THE SUN RISES IN THE EVENING
Chapter 4: Learn to Breathe this Air
Question 8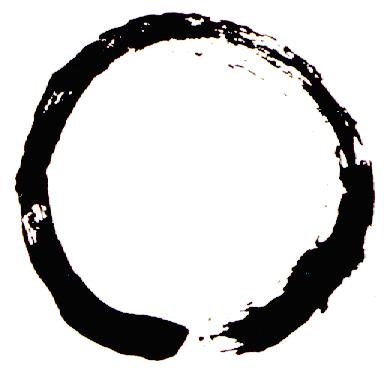 Energy Enhancement Enlightened Texts Zen The Sun Rises in the Evening
The eighth question:
Question 8
BELOVED OSHO
YES, YES, YES, OSHO. YES.
Mukta, that's what prayer is. Prayer consists of only one single word. That is the meaning of AMEN: it means yes.
If you have said yes with your total heart, you have said all that can be said, that need be said. If you can say yes with your total heart, you are in celebration. If you can say yes to existence, you have arrived.
Get deeper and deeper into yes. Say yes to each and every thing. Say yes to good and bad, to day and night, to summer and winter. Say yes to success and to failure. Say yes to life and to death. Forget everything else; just remember one word: yes, and it can transform your whole being, it can become a radical change, a revolution.
Yes is all that is meant by prayer. People pray with so many words -- meaningless; just one word is enough.
Next: Chapter 4: Learn to Breathe this Air, Question 9
Energy Enhancement Enlightened Texts Zen The Sun Rises in the Evening
Chapter 4:
Osho - Talks on Zen: The Sun Rises in the Evening, Chapter 4: Learn to Breathe this Air, Question 1, WHAT IF THERE ARE ONLY MIRRORS AND MIRRORS AND MIRRORS REFLECTING EACH OTHER? at energyenhancement.org
Osho - Talks on Zen: The Sun Rises in the Evening, Chapter 4: Learn to Breathe this Air, Question 2, WHEN THE INTERNAL TALKING STOPS, IS THIS ENLIGHTENMENT? at energyenhancement.org
Osho - Talks on Zen: The Sun Rises in the Evening, Chapter 4: Learn to Breathe this Air, Question 3, WHERE IS THE LOVE IN BUDDHA'S TEACHINGS? I CAN'T FEEL IT at energyenhancement.org
Osho - Talks on Zen: The Sun Rises in the Evening, Chapter 4: Learn to Breathe this Air, Question 4, DO YOU KNOW ANYTHING ABOUT THE RADHA SOAMI RELIGION AND ITS MASTER SAINT, CHARAN SINGHJI? at energyenhancement.org
Osho - Talks on Zen: The Sun Rises in the Evening, Chapter 4: Learn to Breathe this Air, Question 5, YOU ALWAYS.SAY THAT YOU'RE NOT THERE. EVERYONE ELSE SAYS THEY LOOK INTO YOUR EYES AND THERE'S NO ONE THERE. HOW IS IT THAT I ALWAYS EXPERIENCE THE OPPOSITE, THAT YOU'RE THERE AND YOU'RE THE ONLY ONE WHO'S REALLY THERE? at energyenhancement.org
Osho - Talks on Zen: The Sun Rises in the Evening, Chapter 4: Learn to Breathe this Air, Question 6, DID I HEAR YOU RIGHTLY? THERE IS NOTHING THAT CAN BE DONE TO STOP THE MISERY -- NO DECORATION OR PRUNING IS GOING TO DO ANY GOOD at energyenhancement.org
Osho - Talks on Zen: The Sun Rises in the Evening, Chapter 4: Learn to Breathe this Air, Question 7, HOW CAN ANYONE WHO HAS NOT REALISED HIS TRUE BUDDHA NATURE HELP FEELING INFERIOR IN YOUR PRESENCE EVERY MORNING? at energyenhancement.org
Osho - Talks on Zen: The Sun Rises in the Evening, Chapter 4: Learn to Breathe this Air, Question 8, BELOVED OSHO, YES, YES, YES, OSHO. YES at energyenhancement.org
Osho - Talks on Zen: The Sun Rises in the Evening, Chapter 4: Learn to Breathe this Air, Question 9, WHY SHOULD THE POOR SUN RISE IN THE EVENING? IS THE MORNING NOT ENOUGH? at energyenhancement.org