OSHO
ZEN
THE SUN RISES IN THE EVENING
Chapter 6: This is How it Comes
Question 4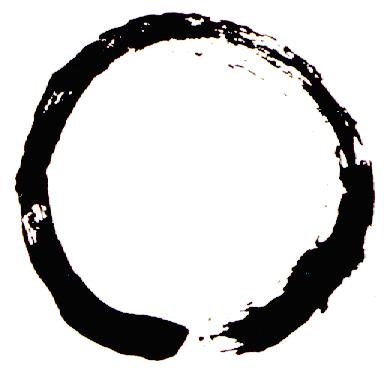 Energy Enhancement Enlightened Texts Zen The Sun Rises in the Evening
The fourth question:
Question 4
BELOVED OSHO
FOR QUITE A LONG WHILE NOW, I FEEL AS IF I AM SITTING BETWEEN TWO CHAIRS -- BETWEEN THE REALITY OF MY MIND A YOUR REALITY. WITH PATIENCE AND ACCEPTANCE, I WAIT. BUT WHAT IS THIS 'CUTTING THE ROOT' OF ALL MISERY? I DO NOT UNDERSTAND. WHERE IS THE ROOT? WHAT IS IT?
Those two chairs -- they have to disappear, the duality has to disappear. The duality is the root of all misery.
You say, Anubhava: FOR QUITE A LONG WHILE NOW, I FEEL AS IF I AM SITTING BETWEEN TWO CHAIRS -- BETWEEN THE REALITY OF MY MIND AND YOUR REALITY.
Now, these two realities will drag you in two opposite directions -- even if you are sitting in the middle there will be a subtle drag. And you cannot know my reality if your mind is still there. Then my reality is just your idea about my reality, not my reality. My reality is possible only when your mind has disappeared. But then it is not my reality; it is as much yours as mine or anybody else's. It is THE REALITY -- neither mine nor yours. That is the root.
Now, you are sitting patiently, but look deep down: you are waiting, waiting for something to happen. Patiently, but still in the patience there is impatience hidden. The patience may be just on the surface, but look inside and you will find some impatience. Maybe you have repressed it, you have silenced it, but it is there. It will assert itself -- whenever it can assert itself, it will assert -- it will disturb your surface again and again.
Drop the mind. Cut the root. Duality is the root, because in the duality you are always in a tension -- to be this or to be that? Your mind will say 'What are you doing, Anubhava? You are disappearing, you are losing your individuality. This is suicide, this is not surrender. What are you doing here? It is called surrender -- surrender is only a good word -- it is suicide; you are committing suicide.' The mind will go on harping on the same thing again and again, and it will try to pull you. And I will go on saying to you 'Drop the mind. Surrender totally. Wait, and don't wait for anything -- simply wait.
Patience should mean absence of impatience, not patience which has silenced impatience. I will go on saying these things, and I will go on shouting as loudly as possible so that you can hear it in your dreams, so it can go on vibrating inside you even in your sleep -- 'Cut the root of all misery!' You will continuously be in trouble.
The duality has to go. Let those two chairs disappear. And remember, your mind is creating the other thing that you call 'YOUR REALITY, OSHO'; that too is your mind creating. My reality and your reality are not two, my reality is your reality. It is the same reality as that of the rock and the river; it is not different at all.
When Buddha got the insight sitting under the BO tree, he said 'This very moment, it is not only that I have become enlightened but the whole existence. This rock I am sitting on and this tree I am sitting under -- all have become enlightened.' What does he mean? He is saying 'Now the reality is indivisible. Now it is one, it is all one.'
But the root of misery. The root of misery is in 'I' and 'thou', the root of misery is 'me' and 'you'. The root of misery is that we go on always and always dividing, and it is all one. See the oneness, disappear in this oneness, and you have cut the root.
Next: Chapter 6: This is How it Comes, Question 5
Energy Enhancement Enlightened Texts Zen The Sun Rises in the Evening
Chapter 6:
Osho - Talks on Zen: The Sun Rises in the Evening, Chapter 6: This is How it Comes, Question 1, HOW DO I FIND MY WAY? at energyenhancement.org
Osho - Talks on Zen: The Sun Rises in the Evening, Chapter 6: This is How it Comes, Question 2, SOMETIMES RUNNING HERE AND THERE, TALKING, LAUGHING, WORKING, READING, WRITING AND CLEANING -- THE FACT IS: WHEn THE DOOR CLOSES BEHIND AND THE EYES ARE SHUT -- IT IS DARK at energyenhancement.org
Osho - Talks on Zen: The Sun Rises in the Evening, Chapter 6: This is How it Comes, Question 3, THE MORE I LOOK INTO MYSELF, THE MORE I FIND THAT I'M SUCH A NARCISSIST -- AND MY ONLY AND REAL CONCERN IS NOT ENLIGHTENMENT, LIBERATION... AND ALL THAT, BUT BEAUTY. I WANT TO MAKE MYSELF AND THE WORLD AS BEAUTIFUL AS POSSIBLE. AND THE BEAUTY OF BEAUTIES SEEMS NOT TO BE. AM I AN OKAY STUDENT OF YOUR AESTHETICS? at energyenhancement.org
Osho - Talks on Zen: The Sun Rises in the Evening, Chapter 6: This is How it Comes, Question 4, FOR QUITE A LONG WHILE NOW, I FEEL AS IF I AM SITTING BETWEEN TWO CHAIRS -- BETWEEN THE REALITY OF MY MIND A YOUR REALITY. WITH PATIENCE AND ACCEPTANCE, I WAIT. BUT WHAT IS THIS 'CUTTING THE ROOT' OF ALL MISERY? I DO NOT UNDERSTAND. WHERE IS THE ROOT? WHAT IS IT? at energyenhancement.org
Osho - Talks on Zen: The Sun Rises in the Evening, Chapter 6: This is How it Comes, Question 5, WHILE I WAS LISTENING TO YOUR REPLY TO KALIKA'S QUESTION (WHICH I TOO WAS EXPERIENCING FOR THE LAST FEW DAYS) AND LOOKING AT THE SKY, I SAW THE CLOUDS OF UNHAPPINESS VANISHING at energyenhancement.org