OSHO
ZEN
THE SUN RISES IN THE EVENING
Chapter 8: Enough of the Trips
Question 2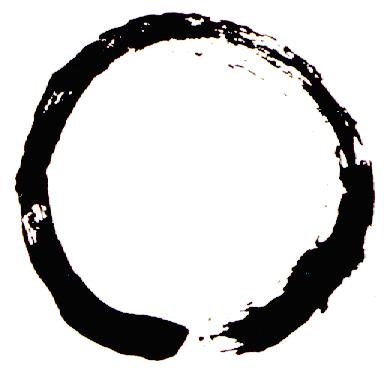 Energy Enhancement Enlightened Texts Zen The Sun Rises in the Evening
The second question:
Question 2
CAN I KNOW A QUESTION THE ANSWER OF WHICH YOU DO NOT KNOW?
In fact, I don't know the answer of any question. All that I go on doing is destroying the questioner, and the question. It is not answering. Just look at what happened to Sudha -- destroyed, murdered! Is this an answer? I don't know a single answer, but once you ask a question, you are in my hands. Then I push you this way and that, then I hit you this way and that. Ask the question, and you are trapped; first I try to destroy the question, and then the questioner.
But that is the whole function of a Master. The Master is not there to answer your stupid questions; he has to destroy your stupidity so that no questions arise again. So you cannot ask a question without being trapped in it.
The questioner is a new person it seems, his name is P. Jagannath Patro. He must be a new arrival -- unacquainted with the way things are dealt with here.
I am reminded of a story...
Mulla Nasruddin was made a Justice of the Peace, a J.P. The first day he was in the court a man came rushing in. And the man was only wearing one underwear -- almost naked -- and was shouting 'I have been robbed! Catch the people who have cheated me and robbed me!'
And Mulla Nasruddin asked 'Where have you been robbed ? In this town ?' He said 'Yes, in this town, just on the outskirts. I was going to Mecca on a religious pilgrimage. My money has been taken away, my clothes have been taken away -- my wife also! I have been utterly robbed. Save me, and you are the magistrate here so do something.'
Mulla said 'No, this case does not come under my jurisdiction. It is not under my rule. You go to the neighbouring villages.' He said 'Why? I have been robbed here.' And the Mulla said 'No, because those people who have robbed you can't belong to this town, they must belong to the neighbouring villages.' The man said 'How can you be so certain?' He said 'I am absolutely certain. Things are done totally here. If they were of this village, they would have taken your underwear too. We don't do things so partially. You go to some other village; these people must belong to some other place, they can't belong to my village, that much is certain. I know my people, they do things in a total way, in an absolute way. Your underwear is enough proof that you have not been robbed by my people.'
When you ask a question, you are giving your head to me. That's why a disciple asks a question: he is asking 'Cut my head off'. The question is just an excuse, he is saying 'Destroy this mind.' I am not answering you because the answer is not going to help; it will make you more knowledgeable. I am not here to make you more knowledgeable. All the knowledge that you have has tO be taken away; you have to be robbed of it, and totally robbed of it -- not even an underwear has to be left.
If I can destroy all that you have been carrying all along as knowledge, if I can help you to unlearn what you have learned, if I can uncondition you of all your conditionings, then knowing will arise in you. Knowing is your inner capacity, it is your intuition.
The question is arising in you because your knowing is obstructed, because your knowing 'I' is not functioning, hence the question; otherwise, you would solve it yourself, you would not go and ask anybody.
And who can solve your question if you cannot solve it? And how can anybody else solve it? Your question implies your whole life in it; it is not just a question, it is only an indicator of a thousand and one things. When you ask a question, that question nobody else can ask, only you can ask it. That is specific, because to ask that question you had to live a certain kind of life, you had to be conditioned in a certain way, you had to pass through certain experiences. Nobody else has passed through those experiences except you. The question arises in you; it is the flowering of all the nonsense that has been taught to you, all the scriptures that have been fed into your bio-computer, all the books that you have read. The churches, the priests, the parents -- all are implied in it.
A question is not a simple thing, it is a very complex phenomenon. And I am not here to answer it. If I answer it, you will gather a little bit more knowledge, you will go home knowing a little bit more than when you had come. I will not have helped you, I will have burdened you more. Your knowledge is the rock that is hindering you from knowing Knowledge is the poison that doesn't allow you to know. The knowledge has to be utterly destroyed so that you can be left alone and naked.
One can move towards God only when one is utterly naked. That nakedness is innocence, that nakedness is child-like, that nakedness is the purity of the heart, that nakedness IS the heart. Mind is full of knowledge, the heart is absolutely empty.
The work of a Master is to help you unburden. So I don't answer your questions, I destroy them. And if the situation is right, I not only destroy the question, I destroy the questioner too. And if you are not, then you will know what is. When you are not, God is.
You ask me: CAN I KNOW A QUESTION THE ANSWER OF WHICH YOU DO NOT KNOW?
Now, why have you asked this question? It must be coming out of a great ego, as if you are in an argument with me, as if you would like to defeat me. You would like to ask a question the answer of which I don't know -- why? So that you can have the feeling that you are the person who has such a question that not even an enlightened person can answer it?
You are not interested in solving the problems of your life, you are more interested in showing your knowledge. But you cannot defeat me because I don't answer questions at all. If I were answering questions then there are thousands of questions which I could not answer. But I am not answering questions at all -- that is not what is going on here. This is not a place of discussion, argument, this is a place of love. You are not here to debate with me. If you are here to debate with me, you are wasting your time. If you are here to be with me -- not to debate, but to feel, but to be -- if you are here to feel my presence, then only should you be here, otherwise not.
If I were only answering questions then you could ask thousands of questions. And they would not have to be very great; you could ask simple questions: Where is Timbuktu? and I might not be able to pinpoint exactly where it is; I have only heard the name. Timbuktu is a small place -- sometimes I cannot even figure out where a certain country is. My geography is weak, my mathematics too; about history I am absolutely absurd -- everything is topsyturvy. Then you could ask a thousand and one questions: When was Socrates married to Xanthippe? I would not be able to answer you. You can find millions of questions -- that is not the problem at all -- but that is not the purpose of your being here or my being here. It is not a kind of competition between the questioner and The answerer -- we are not debating about anything -- we are just here to be together, we are learning the ways of togetherness.
You are here to soak the energy that I am. You are here to drink the alcohol that I am. This is a place for drunkards.
Now, sir, Jagannath Patro, you have come into wrong company. This is not the place for you unless you are ready to move in a totally different dimension -- the dimension where the question is not answered but destroyed.
When a mind comes to a state where no questions are left because all questions have been destroyed, when a mind is in a non-questioning state, that is the clarity, that is the transparency, that is where SATORI happens, that is where one comes in contact with existence.
It is not by becoming knowledgeable that you will know, it is by becoming innocent that you will know.
Next: Chapter 8: Enough of the Trips, Question 3
Energy Enhancement Enlightened Texts Zen The Sun Rises in the Evening
Chapter 8:
Osho - Talks on Zen: The Sun Rises in the Evening, Chapter 8: Enough of the Trips, Question 1, PLEASE HELP ME TO BE HAPPY, TO BE ORDINARY. I FIND THAT ALL MY UPSETS, CONFLICTS, TURMOILS, HAVE TO DO WITH THIS DESIRE TO BE SPECIAL AND NOTHING ELSE at energyenhancement.org
Osho - Talks on Zen: The Sun Rises in the Evening, Chapter 8: Enough of the Trips, Question 2, CAN I KNOW A QUESTION THE ANSWER OF WHICH YOU DO NOT KNOW? at energyenhancement.org
Osho - Talks on Zen: The Sun Rises in the Evening, Chapter 8: Enough of the Trips, Question 3, WHY ARE METHODS NEEDED WHEN RELEASEMENT CAN HAPPEN INSTANTLY, HERENOW? I AM SO TIRED OF TRIPS. HOW MANY MORE MUST I TRY ONLY TO FIND? THEY DON'T WORK EITHER? I KNOW THE PROBLEM IS IN ME AND I KNOW THERE IS NO PROBLEM. SO NOW WHAT? at energyenhancement.org
Osho - Talks on Zen: The Sun Rises in the Evening, Chapter 8: Enough of the Trips, Question 4, OOOH OSHO! THE WHOLE LIFE WATERFALLING ON ME! HEAVEN AND EARTH, WORK AND PLAY, EVERYTHING I HAVE EVER BEEN AND DONE, ALL THINGS I HAVE EVER WANTED TO WILL BE, PAST AND FUTURE SWELLING SWELLING IN BALLOON DANCING NOW! at energyenhancement.org
Osho - Talks on Zen: The Sun Rises in the Evening, Chapter 8: Enough of the Trips, Question 5, LAST NIGHT I HAD THIS DREAM: IN THE MIDDLE OF THE NIGHT, THE SUN APPEARED, COMPLETELY OUT OF ITS PLACE. THIS FILLED ME WITH A SACRED TERROR WHICH WAS OUTSIDE OF ANY DREAM at energyenhancement.org