OSHO
ZEN
TURNING IN
Chapter 1: The absolute host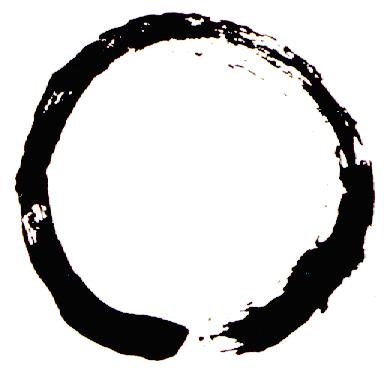 Energy Enhancement Enlightened Texts Zen Turnin In
OUR BELOVED MASTER,
RYUSUI SAID:
EMPTINESS IS A NAME FOR NOTHINGNESS, A NAME FOR UNGRASPABILITY, A NAME FOR MOUNTAINS, RIVERS, THE WHOLE EARTH. IT IS ALSO CALLED THE REAL FORM. IN THE GREEN OF THE PINES, THE TWIST OF THE BRAMBLES, THERE IS NO GOING OR COMING. IN THE RED OF THE FLOWERS AND THE WHITE OF THE SNOW, THERE IS NO BIRTH AND NO DEATH.
JOY, ANGER, LOVE, PLEASURE -- THESE ARE BEGINNINGLESS AND ENDLESS DELUSION. ENLIGHTENMENT, PRACTICE, REALIZATION -- THESE ARE INEXHAUSTIBLE AND BOUNDLESS. THUS, EMPTINESS IS THE NAME FOR NOTHING ELSE; ALL THINGS ARE THE REAL FORM. IN ALL WORLDS, IN ALL DIRECTIONS, THERE IS NO SECOND, NO THIRD.
THEREFORE, IN THE FUNDAMENTAL VEHICLE THERE IS NO DELUSION OR ENLIGHTENMENT, NO PRACTICE OR REALIZATION. EVEN TO SPEAK OF PRACTICE AND REALIZATION IS A RELATIVE VIEW.
IN OUR SCHOOL, FROM THE FIRST ENTRY, THIS POINT SHOULD BE PRACTICED WHETHER SITTING, LYING DOWN, OR WALKING AROUND. WHEN SLEEPING, JUST SLEEPING, THERE IS NO PAST OR FUTURE. WHEN YOU AWAKEN, THERE IS NO SLEEP EITHER. THIS IS CALLED THE ABSOLUTE HOST.
Maneesha, Ryusui is pointing to a very fundamental question which Gautam Buddha raised for the first time in human history.
The question is, is enlightenment something to be achieved, desired, longed for? If so, then there must be practices, disciplines, rituals, and the whole paraphernalia. And millions of people have gone astray in search of enlightenment. Buddha is the first human being who has said that everything is absolutely arbitrary because you need not go anywhere. Enlightenment is your very nature.
It is consciousness that you are built with; this house, this body is not you. And this mind also is not you. And there is not much problem to stand aside and watch the mind and its functioning, to stand aside and watch the gestures of the body. This watcher is your reality, your truth. It is already here, so don't go in search somewhere else. Whenever, wherever you find it, you will always find it here and now. Now is the time and here is the space. If you can be now here, you are a Gautam Buddha.
I have heard a small story about a man who was a great atheist. The whole day he was arguing against religion, against all kinds of superstitions. He had written in his sitting room in big letters: GOD IS NOWHERE.
Then a small child was born to him.
One day the small child was looking at the writing. He was just learning to write, learning the alphabet, so he could not manage to read GOD IS NOWHERE; on the contrary, he read: GOD IS NOW HERE -- nowhere can be divided into two.
The father heard it and was amazed. He had never thought about it, that `nowhere' consists of `now' and `here'.
The small child changed the man's whole approach; he started thinking about now and here. And he was puzzled... because he has never been now; his mind has been wandering in the past or in the future, but never now, never in the present.
Mind has no relationship with the present.
This moment, if you are here, the mind is no more.
Mind needs the past as memory, and mind needs the future as projection. Without future and past, the mind cannot exist. And the present is so small, just a split second. In the present, there is no work for the mind to do -- either it can do some work for the future or some work for the past, but it is absolutely impotent as far as the present is concerned.
The father had defeated many philosophers, but this small child changed his whole life because he started to be here, and to be now, and he found a new area opening within himself.
That area is meditation.
Meditation means no mind -- no past, no future, no present... just eternity, a pure mirror which reflects the whole and is not scratched by anything. Just as the sky is not scratched by the clouds moving, or the sun rising, or the full-moon night, the sky remains unscratched.
You have heard the Zen haiku about the shadows of the bamboos... sweeping the temple steps, but they don't make any noise.
The moon in the sky is reflected in the smallest pond but it does not disturb the pond. It does not create even a single ripple. And the miracle is, neither does the pond want the moon to reflect nor does the moon want to be reflected. But existence manages spontaneously a beautiful phenomenon -- a single moon being reflected all over the earth.
In rivers, in oceans, in ponds, in lakes, in streams ... even in a single dewdrop on a lotus leaf, the full moon is reflected as fully as in the biggest ocean.
But everything is happening so silently on its own accord.
In existence there is no effort, there is no intention. Everything is very relaxed and at ease.
Gautam Buddha was the first man to say that anybody who is searching for himself is a fool. The very search is preventing you from finding. Don't search! Don't go anywhere, just sit down and close your eyes and be within. Forget all about past and future, forget the body and the mind -- you are the host. This is only a house, a temporary caravanserai; by the morning you will have to go on. The caravan continues from one serai to another serai, so don't get attached to the caravanserai where you happen to be right now, in this moment.
Detached, aloof, just watching... and the mind disappears.
Mind is your attachment with the body and through the body with the world and all its greed, anger, love, hate, jealousy. The whole world is a projection of your mind, in which you live in suffering and misery -- or once in a while a little joy, a little pleasure, but very superficial, not even skin deep.
But behind all this scene is hiding your buddha, your awareness, your pure consciousness -- unclouded, unscratched, from eternity to eternity.
To realize this is the greatest experience in the world.
But all the religions have been driving people astray, searching for gods which don't exist, praying before gods they have never met. No prayer has been responded to, but all the religions are combined in a conspiracy to take you away from yourself. These are the ways.... God is far away; self-realization is going to be through arduous practices, disciplines. Everybody cannot afford it. Nobody has that much time, nobody has that much capacity for self-torture. Nobody is so much a masochist that he can become a saint.
Naturally, the ultimate outcome is the present-day humanity: everybody has lost his way to himself.
And it is a single step -- just turning in. It is not a finding, it is not a discovery, it is not an invention. It is simply a remembrance.
You can forget it, you can remember it. These are the only two things you can do about your nature, about your intrinsic consciousness.
But between the two there is not much difference; the difference between sleep and waking is the only difference. And one who is awake today was asleep yesterday; one who is asleep today may become awake tomorrow, so it is only a question of timing. It is only a question of your decision, when to recognize. As far as buddhahood is concerned, it is waiting there since eternity to eternity. Whether you recognize it or not, it does not matter.
If you recognize it, all your actions will change. Your world view will change. Mind will not be any more a master to you, but will be a very good and very efficient servant, a good bio-computer. But first the master has to be recognized; then the mind and the body function according to the wisdom of the master.
Ryusui is a great master. He's saying:
EMPTINESS IS A NAME FOR NOTHINGNESS.
In the dictionaries and encyclopedias you will find emptiness having a negative connotation.
In the experience of the meditator, emptiness is not negative. It is simply that your room is full of furniture. Have you ever thought about it, that room means space? You take out all the furniture -- what is left behind? Ordinarily, anybody will say that now the room is empty.
Buddha was the first person to say that now the room is really a room, empty of any thing, just itself. All the junk has been removed. Emptiness in Buddha's conception is a very positive -- the most positive -- quality.
Buddha introduced many original viewpoints to the world; this is one of his original contributions.
Emptiness and nothingness don't really mean what you ordinarily mean by them. Emptiness simply means the pure, unclouded sky of your consciousness. And nothingness simply means `no-thingness'. Just put a hyphen and then you will see the change that happens: no-thingness. Your consciousness is not a thing, it is not an object. It is always a subjectivity. You cannot put it before yourself and examine it.
That is the problem before the scientist: he cannot recognize consciousness because he cannot make consciousness an object of examination. He cannot dissect it. He cannot find of what it is constituted. He cannot pull it apart and look deeper into it, because consciousness is not a thing. It is `no-thing' -- but it is. It is pure `isness'.
As your mind ceases thinking and you become detached from your body, a tremendous silence descends over you and a luminous being is revealed which I'm calling the buddha.
The buddha simply means the awakened one. Everyone has the potential. Very few have realized it, but everybody has the potential. If you don't realize, nobody is responsible for it except you. And it is so close....
But this is the difficulty: when things are very obvious we tend to forget them. We can see far away but we cannot see inwards.
In fact our whole education, our culture, our civilization, prepares us to be someone in the world, to have some great achievement. No culture teaches its children that "You don't have to become anybody, you just go in and find out who you are." And unless we find a culture, an educational system in the world which helps people to find their buddhahood, we will remain barbarians.
Ryusui says:
EMPTINESS IS A NAME FOR NOTHINGNESS, A NAME FOR UNGRASPABILITY, A NAME FOR MOUNTAINS, RIVERS, THE WHOLE EARTH.
I would like to say, the whole universe is utterly empty -- but this emptiness is not negative.
Now even physicists have come to understand.... New stars are born every day; old stars die every day. One can ask, from where do the new stars come...? As far as God is concerned, he started creation six thousand years ago and he did his job in six days. The seventh day he went on holiday and since then he has not been seen anywhere. Such a long holiday! One thing is certain: that the world he created must have been created in six days because it is such a mess. You cannot create a better world in six days.
I have heard that when Henry Ford died he encountered God -- it is just a rumor, I cannot authorize you to spread it. God asked Henry Ford, "You are a great, intelligent man; you have made such great cars. What do you think of my creation?"
Henry Ford said, "Just bullshit! Your creation..."
God said, "You should behave like a Christian! This is not good to use such words. And what is wrong with the world?"
He said, "Everything is wrong! For example, man has no reverse gear. He cannot go back into childhood, come back again young, go forward and become old and then come back again. An ordinary, intelligent person can understand that a reverse gear would have been of great help. And you have put man's pleasure-point in such an ugly and dirty place -- between two exhaust pipes! And you think yourself a great creator... and anyway, where have you been all this time?"
But I don't know -- this is a gossip.
I don't want to hurt anybody's religious feelings.
As far as physics is concerned, all the great stars come out of nothing, and all the great stars die and disappear into nothingness again. For the first time, modern physics has confirmed Gautam Buddha's idea that everything is nothing. Sometimes it takes a form and sometimes it disappears into the ocean of existence.
Just like the waves in the ocean -- in the full moon night they become so tidal... and then they disappear. Just throw a small pebble in a silent lake, and it will create circles upon circles, and again those circles will disappear and the lake will be silent.
We are made of the stuff `nothingness'.
Nothingness is not nothingness, as it is usually understood; nothingness is the womb of everything. It gives birth to everything and ultimately it goes back to its womb.
Hence, birth and death both prove only one thing: that existence consists only of nothingness. Birth and death are simply ripples.
He's saying, this is A NAME FOR UNGRASPABILITY, A NAME FOR MOUNTAINS, RIVERS, THE WHOLE EARTH. And I'm adding -- this will not do -- it is the name for the whole universe, the universe that we have come to know through our scientific instruments, and the universe that we are not yet acquainted with, and the universe that we will never be acquainted with because it is infinite. There are no boundaries; all is like soap bubbles in a vast ocean. Our great stars, our planets, our suns, our solar systems... just soap bubbles. They may remain here for millions or trillions of years, it does not matter.
In the eternity of existence, four million light years are just a small second.
IT IS ALSO CALLED THE REAL FORM.
Nothingness is the real form because it is the only form that never changes. Everything comes and goes, only nothingness remains.
IN THE GREEN OF THE PINES, THE TWIST OF THE BRAMBLES, THERE IS NO GOING OR COMING. IN THE RED OF THE FLOWERS AND THE WHITE OF THE SNOW, THERE IS NO BIRTH AND NO DEATH.
JOY, ANGER, LOVE, PLEASURE -- THESE ARE BEGINNINGLESS AND ENDLESS DELUSION.
By calling them `delusion' he does not mean that they are condemned. That is a misconception which even followers of Buddha go on carrying. It is simply a description of their nature.
For example, in a movie you know that on the screen there is nothing but light and shadow, a game between light and shadow projected on an empty screen. But you enjoy the drama, you enjoy the movie, the story. You will find people crying when there is a tragedy; you will find people laughing, forgetting completely that the screen is empty.
That's exactly what Buddha is saying: he is saying existence is an empty screen. On this screen many figures arise, many dramas, many tragedies, many comedies. But remember always, these are all soap bubbles. He's not saying that you have to renounce it. What is there to renounce? One does not renounce soap bubbles... one does not renounce delusions. One simply understands that a delusion is a delusion and that is the end of it.
The people who have renounced the world are going against Gautam Buddha. They should be forced to answer the question, "If the world is an illusion, where are you going? And if the world is an illusion, what is the point of renouncing it?" Why not be a little more playful? Why not be a little more non-serious?
The existence is absolutely non-serious. It is so playful -- otherwise what is the need of so many flowers? It is so abundantly joyful, it goes on creating thousands of species of flowers, birds and animals and stars. It is an unending play.
And where can you go? Wherever you go it is the world; you will simply get caught in a new delusion -- that you have renounced the world.
This idea of renunciation is a great disease. What have you renounced? -- in the first place there was nothing to renounce, only to understand. Buddhism is not supposed to be renunciation, it is supposed to be understanding. Just know what is momentary, delusory, and play the game -- follow the rules. Just don't be idiots.
In the Russian revolution, in 1917, when the Czar was overthrown and Lenin and his Communist Party came into power, a woman started walking in the middle of the road.
The traffic policeman told the woman, "Keep following the route."
The woman said, "Now we are free."
The policeman laughed. He said, "You are free, but that does not mean that you have to disturb the traffic. If everybody is free in the traffic, most of them will never reach their homes! The whole road will become a long graveyard."
That woman must have been Indian. You can see the Indian traffic. I always wonder, how do people survive? I myself never go out. Just the traffic is enough to prevent anybody from going out of their homes. Everybody is going in every direction. This is revolution!
A man of understanding follows the rules of the game, knowing perfectly well that these rules are just rules; they are not truths. They can be changed.
In America, you have to drive on one side, in India you have to drive on another side. It does not matter which side you choose, but you have to choose one side. Otherwise, there is going to be a chaos.
Knowing that JOY, ANGER, LOVE, PLEASURE -- THESE ARE BEGINNINGLESS AND ENDLESS DELUSION does not mean you have to renounce them. I want you to know that you have to rejoice in them, knowing perfectly that they are a movie on an empty screen. There is no need to renounce the movie. And what are you going to gain by renouncing the movie? Just wasting your ticket...
ENLIGHTENMENT, PRACTICE, REALIZATION -- THESE ARE INEXHAUSTIBLE AND BOUNDLESS.
So don't think that because one day you became silent and found a deep blissful state within you, your work is finished. It is simply homework. Now the work begins, because you have tasted your inner space. You can go as deep as you want. Even the Pacific is not so deep as your consciousness is. Your heart is connected with the universal heart. Certainly, the journey is inexhaustible.
One does not just become enlightened; one goes on becoming enlightened every day, more and more. There comes no point which can be called the full stop. Yes, on the way you can have a few places of rest, commas, semi-colons, but never the full stop! The full stop does not exist.
THUS, EMPTINESS IS THE NAME FOR NOTHING ELSE; ALL THINGS ARE THE REAL FORM.
All things are empty.
IN ALL WORLDS, IN ALL DIRECTIONS, THERE IS NO SECOND, NO THIRD.
It is one whole, the whole existence, and we are not separate from it. We are rooted in it. We cannot exist for a single moment without our roots in existence. Those roots are not visible, but we are breathing -- these are our roots. Each pore of the body is breathing -- these are our roots. They don't show. You don't even realize that your whole body is breathing, breathing the cosmos. If, leaving aside your nose, your whole body is thickly painted so that you cannot breathe from your body, you will be dead within three hours. The nose alone will not be enough. It is the main root, but all these branches, thousands of branches, of roots, are spread into the cosmos.
THEREFORE, IN THE FUNDAMENTAL VEHICLE THERE IS NO DELUSION OR ENLIGHTENMENT, NO PRACTICE OR REALIZATION. EVEN TO SPEAK OF PRACTICE AND REALIZATION IS A RELATIVE VIEW.
In the Western world the concept of relativity was introduced by Albert Einstein, but in the East it is at least ten thousand years old. Of course Albert Einstein used it in a particular sense, but the concept of relativity has been an accepted concept in the East for centuries.
Everything is relative.
So when one man is unenlightened and another man is enlightened, the difference is only relative. It is not absolute. The man who is asleep can wake up any moment; you just have to throw some cold water into his eyes.
That's what happened to Chuang Tzu.
One morning he woke up -- a cold winter morning. He was sitting in his bed, wrapping his body with his blanket, very sad.
He was not a man of sadness. In fact, in the world history of philosophy and consciousness, Chuang Tzu is a unique person, so absurd and so rational together.... He was a very playful man. His disciples had never found him so serious. They asked him, "What is the matter? Are you sick or something?"
He said, "The problem is so big, I don't think you will be able to solve it. But anyway, I will tell you the problem; perhaps somebody can solve it. The problem is, while asleep, in my dream, I became a butterfly."
The disciples laughed.
They said, "Don't unnecessarily make a fuss about it. In dreams everything happens. Who cares?"
Chuang Tzu said, "You don't understand the implications! If Chuang Tzu can become a butterfly in the dream, then what is the problem? -- the butterfly may have gone to sleep and be dreaming of being Chuang Tzu. Now the problem is: Who am I? A butterfly dreaming herself as Chuang Tzu? And if I can dream myself as Chuang Tzu, there is no reason that the butterfly cannot dream!"
The disciples said, "It is beyond our comprehension. This is... we never thought about it. We have become many things in our dreams, and we never bothered."
Then his chief disciple, Lieh Tzu, who had gone to another village to preach, came back.
The disciples were waiting for him....
They said, "Our master is very sad, and his problem seems to be without any solution."
Lieh Tzu asked what was the problem and the disciples said, "This is the problem: he does not move from his bed. He said, `First I have to solve this; only then I can move.'"
Lieh Tzu went to the well and pulled out ice cold water in a bucket.
The disciples asked, "What are you doing?"
He said, "You just wait."
And he went and poured the whole bucket over Chuang Tzu!
Chuang Tzu jumped out of the bed. Lieh Tzu said, "Have I to go again and bring another bucket, or is the problem solved?"
Chuang Tzu said, "It is solved! Don't go -- it is too cold! You idiot, where have you been? If by chance it had been the butterfly who was dreaming, you would have killed her. Be a little sensible!"
But this is the only difference: you are asleep. A buddha becomes awakened. The difference is not categorical, the difference is relative -- you can also become awakened.
Hence, Buddha does not proclaim any superiority over those who are still asleep. It is their freedom: if they want to sleep they can sleep, life after life. But one day they will have to become tired and bored with sleeping. One day they will jump out of the bed and say "Enough!"
That much is the difference.
So there is not a question of following any practice or even speaking of realization because there is not much difference, and the difference that exists is relative.
IN OUR SCHOOL, FROM THE FIRST ENTRY, THIS POINT SHOULD BE PRACTICED WHETHER SITTING, LYING DOWN, OR WALKING AROUND. WHEN ASLEEP, JUST SLEEPING, THERE IS NO PAST OR FUTURE. WHEN YOU AWAKEN, THERE IS NO SLEEP EITHER.
THIS IS CALLED THE ABSOLUTE HOST.
If you have found your buddha within, you have found the absolute host, which never goes anywhere, which simply remains now and here.
Mitsuhiro wrote a haiku:
BEWARE OF GNAWING
THE IDEOGRAM OF NOTHINGNESS:
YOUR TEETH WILL CRACK.
SWALLOW IT WHOLE...
... Don't chew it. He's saying: don't think, just swallow it whole. Thinking about this great matter is bound to crack your teeth. Your mind is not capable; it is not meant to think about the absolute.
All the philosophers are wrong in the sense that they are trying, through mind, to figure out something about the fundamental, the absolute -- the ultimate. They don't understand that mind is an arbitrary functioning of the body.
It has come to this stage because you have to deal with reality, and the consciousness cannot deal with reality; it is simply a mirror. It can reflect; more than that it cannot do.
The body has to create an arbitrary mind to function in the world. Its function is not to think about the absolute -- how can it think about the absolute that it has not known? At the most it can become a parrot: it can repeat scriptures but those scriptures will not be its own realization.
And unless something is your own realization, it is just an unnecessary burden.
... AND YOU HAVE A TREASURE
BEYOND THE HOPE OF BUDDHA AND THE MIND.
THE EAST BREEZE FONDLES THE HORSE'S EARS:
HOW SWEET THE SMELL OF PLUM.
Zen is very poetic, it says things not in syllogisms but in poetry. It is symbolic.
Socrates or Plato or Aristotle will talk in syllogisms, in logic. Their statements will be rational. Zen speaks through poetry. Its statements are indirect indications, fingers pointing to the moon -- but the finger is not the moon.
Another Zen poet says, you simply must be empty, empty of everything:
SIMPLY YOU MUST EMPTY "IS" OF MEANING,
AND NOT TAKE "IS NOT" AS REAL.
Isness is your reality, just pure isness, unnamed, with no boundaries, with no limits.
But be so empty that the whole sky of your consciousness is without clouds. In that emptiness grows the ultimate understanding -- what Buddha calls the Lotus Paradise. In that emptiness you become one with the cosmic soul.
And without this realization your life is worthless.
A poem by Sozan:
A ROOTLESS TREE,
YELLOW LEAVES SCATTERING.
BEYOND THE BLUE --
CLOUDLESS, STAINLESS.
Just a description... I will repeat:
A ROOTLESS TREE...
The sky has no roots anywhere.
... YELLOW LEAVES SCATTERING.
BEYOND THE BLUE --
CLOUDLESS, STAINLESS.
This beyondness is your nature, this beyondness is your buddha. Once found, you have found the host.
Next: Chapter 1: The absolute host, Question 1
Energy Enhancement Enlightened Texts Zen Turnin In
Chapters:
Osho - Talks on Zen: Turning In, Chapter 1: The absolute host, RYUSUI SAID: EMPTINESS IS A NAME FOR NOTHINGNESS, A NAME FOR UNGRASPABILITY, A NAME FOR MOUNTAINS, RIVERS, THE WHOLE EARTH. IT IS ALSO CALLED THE REAL FORM. IN THE GREEN OF THE PINES, THE TWIST OF THE BRAMBLES, THERE IS NO GOING OR COMING at energyenhancement.org
Osho - Talks on Zen: Turning In, Chapter 1: The absolute host, Question 1, CAN ONLY THE EYES OF ENLIGHTENMENT SEE EMPTINESS? at energyenhancement.org
Osho - Talks on Zen: Turning In, Chapter 2: Morality: nothing but delusion, GOOD FRIENDS, IN THIS TEACHING, FROM THE OUTSET, SITTING IN MEDITATION DOES NOT CONCERN THE MIND NOR DOES IT CONCERN PURITY; WE DO NOT TALK OF STEADFASTNESS at energyenhancement.org
Osho - Talks on Zen: Turning In, Chapter 2: Morality: nothing but delusion, Question 1,I UNDERSTOOD YOU TO SAY RECENTLY THAT THERE WAS NO SENSE GIVEN TO US TO TAKE US INWARDS, AND HENCE MEDITATION WAS ABOVE THE NATURAL -- TRANSCENDENTAL at energyenhancement.org
Osho - Talks on Zen: Turning In, Chapter 3: Go on unconcerned, WHAT IS THE USE OF CATCHING A DREAM, AN ILLUSION, A FLOWER IN THE SKY? THERE IS, FOLLOWERS OF THE WAY, ONLY THE ONE WHO IS NOW PRESENT HERE AND IS LISTENING TO MY EXPOUNDING OF THE DHARMA.at energyenhancement.org
Osho - Talks on Zen: Turning In, Chapter 3: Go on unconcerned, Question 1, IT SEEMS THAT THE MIND GIVES US THE ILLUSION OF CONTROL OVER LIFE, WHILE AWARENESS MAKES US RESPONSIBLE FOR OUR LIVES. IS NOT THE TURNING POINT RECOGNIZING THE DIFFERENCE BETWEEN BEING IN CONTROL AND BEING RESPONSIBLE? at energyenhancement.org
Osho - Talks on Zen: Turning In, Chapter 4: Enlightenment is the way to extinction, DAIKAKU SAID: THIS TEACHING IS THE SCHOOL OF THE ENLIGHTENED MIND. THE ENLIGHTENED MIND ITSELF BASICALLY HAS NO DELUSION OR ENLIGHTENMENT at energyenhancement.org
Osho - Talks on Zen: Turning In, Chapter 4: Enlightenment is the way to extinction, Question 1, NOBODY IN THEIR RIGHT MIND WOULD WANT TO BE EXTINGUISHED. SO WHO OR WHAT IS IT INSIDE US THAT FEELS A PULL TOWARDS OBLITERATION? at energyenhancement.org
Osho - Talks on Zen: Turning In, Chapter 5: Meditation, the method of great liberation, DAIKAKU SAID TO HIS ASSEMBLY OF MONKS: 'SITTING MEDITATION IS THE METHOD OF GREAT LIBERATION; ALL THE TEACHINGS FLOW FORTH FROM THIS; MYRIAD PRACTICES ARE MASTERED THIS WAY. SUPERNORMAL POWERS, KNOWLEDGE, WISDOM AND VIRTUE, ALL ARISE FROM HERE at energyenhancement.org
Osho - Talks on Zen: Turning In, Chapter 5: Meditation, the method of great liberation, Question 1, SITTING IN FRONT OF YOU AND FACING NOTHINGNESS FOR A FEW MINUTES EACH EVENING IS ONE THING, BUT QUITE ANOTHER WHEN IT CONFRONTS ONE DURING THE OTHER TWENTY-THREE HOURS AND FIFTY-FIVE MINUTES OF THE DAY at energyenhancement.org
Osho - Talks on Zen: Turning In, Chapter 6: Underlying great doubt there is great satori, HAKUIN SAID: MY HUMBLE ADVICE TO YOU DISTINGUISHED PERSONS WHO STUDY THE PROFOUND MYSTERY OF THE BUDDHA-DHARMA IS THIS at energyenhancement.org
Osho - Talks on Zen: Turning In, Chapter 6: Underlying great doubt there is great satori, Question 1, I HAVE UNDERSTOOD YOU TO ENCOURAGE US TO KEEP THE ABILITY TO DOUBT ALWAYS ALIVE. IS THERE NO POINT AT WHICH DOUBT IS NO LONGER NEEDED? A POINT WHEN IT IS NO LONGER HELPFUL? at energyenhancement.org
Osho - Talks on Zen: Turning In, Chapter 7: Nothingness is your original face, WHAT I TELL PEOPLE ABOUT IS NOTHING SPECIAL; IT'S THE UNBORN, ENLIGHTENED, NO-MIND INNATE IN EVERYONE. WHAT IS IT ABOUT? at energyenhancement.org
Osho - Talks on Zen: Turning In, Chapter 7: Nothingness is your original face, Question 1, COULD IT REALLY BE THAT ONE DAY ENLIGHTENMENT IS SEEN AS 'NOTHING SPECIAL'? COULD CHILDREN LIVE SIMPLY THROUGH AWARENESS, RATHER THAN CONDITIONING, SO THAT THEY POP OFF INTO NIRVANA ALMOST AS SOON AS THEY POP OUT INTO LIFE? at energyenhancement.org
Osho - Talks on Zen: Turning In, Chapter 8: Fulfilling buddhahood right where you are, THIS SCHOOL IS AN EXCEEDINGLY DEEP AND SUBTLE TEACHING; ONCE YOU HAVE HEARD IT, IT BECOMES AN EXCELLENT CAUSE FOR ENLIGHTENMENT FOR ALL TIME at energyenhancement.org
Osho - Talks on Zen: Turning In, Chapter 8: Fulfilling buddhahood right where you are, Question 1, WHAT PLACE DOES A STRUCTURED MEDITATION TECHNIQUE HAVE IN THE LIVES OF YOUR SANNYASINS, BOTH WHEN WE ARE LIVING NEAR YOU AND WHEN WE ARE AWAY? at energyenhancement.org