OSHO
ZEN
WALKING IN ZEN, SITTING IN ZEN
Chapter 1: The Breath of the Soul
Question 2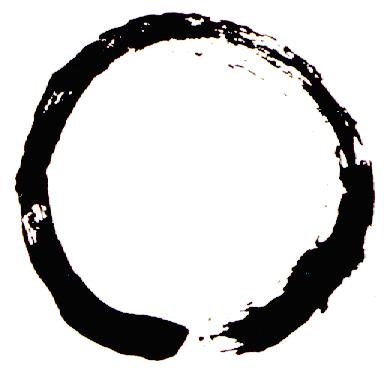 Energy Enhancement Enlightened Texts Zen Walking in Zen, Sitting in Zen
The second question
Question 2
OSHO,
IT IS CLAIMED THAT WE LEARN FROM CHAOS.
HOW MUCH MORE DOES MAN NEED TO AWAKEN?
Sol Lewis,
Chaos is not there outside -- the outside is a cosmos -- but inside there is a chaos. And it is because of the chaos inside that people don't look inwards. They are afraid to look, very frightened of looking in. They keep themselves occupied in every possible way so that there is no time left, no space left to look in. They go on listening to the Buddhas, who say, "Know thyself." They understand what is meant by "knowing thyself", but they don't make any effort to know themselves. They are afraid of the chaos.
Inside there is chaos. Outside there is no chaos. The stars are moving in a rhythm, the whole existence is rhythmic, it is in absolute accord. It is just man's mind which is in a chaos. And if you see any chaos outside, that is man-made, man-created.
Man remains a chaos unless he becomes a no-mind. Mind is a chaos -- mind is bound to be a chaos -- and you have become identified with it. What is mind? Past plus future. The present is not part of the mind at all, the present belongs to existence -- and the present is an absolute harmony. The past is no more and the future is not yet, and your mind consists of these two non-existential things: memories and imaginations, memories and desires, memories and hopes. It is because of this that you are living in a mad state.
Everybody is insane inside. We don't call anybody insane unless he moves too much to the extreme; but the difference between insane people and the so-called sane is only of degree -- and anything can trigger it. You are just boiling somewhere near ninety-nine degrees; just one degree more -- your business fails, you go bankrupt, your wife dies -- and that one degree is added to your ninety-nine degrees, and you start evaporating; you are insane.
The psychiatrists, the psychotherapists, all function only to keep you within limits. They keep you normally abnormal -- that is their function. They are the agents of society, just as in the old days, priests were the agents of the society. Psychotherapists are the new priests, a new priesthood which functions to keep this society running, which keeps this society believing that everything is okay.
Nothing is okay. Everybody is on the verge of a breakdown and anything, any accident, can push you into the world of the insane. You are getting ready, you are always getting ready. The more sensitive you are, the more alive you are, the greater the possibility that you may go insane.
At the funeral of his wife Perelli made a terrible scene, so terrible and heart-rending, in fact, that friends had to forcibly restrain him from jumping into the grave and being buried with his beloved Maria. Then, still overcome with grief, he was taken home in the rented limousine and immediately went into complete seclusion.
A week passed and nothing was heard of him. Finally, worried about the poor guy, his late wife's brother went to the house. After ringing the doorbell for ten minutes -- and still worried -- the brother-in-law jimmied the front door, went upstairs and found his dead sister's husband busily banging the maid.
The bedroom was a mess -- empty champagne bottles everywhere.
"This is terrible, Perelli! " the brother-in-law declared in shocked tones. "Your dead wife, my sister, has been dead only a week and you're doing this! You're doing THIS!"
So busy in the saddle was Perelli that he managed only to turn his head. "How do I know what I'm doing?" he said. "I got such grief! I got such grief!"
People are in a mess! They are just keeping face somehow, managing a facade, pretending that everything is okay. But nothing is okay.
You ask me, Sol: IT IS CLAIMED THAT WE LEARN FROM CHAOS.
Yes, it is true. But we learn from chaos only if we go inwards, if we enter into the chaos consciously, deliberately, knowingly. If we encounter the chaos, of course, we learn -- there is no other way of learning. It is really out of this chaos that stars are born. It is out of this chaos that Buddhas are born -- but you have to encounter it.
And we go on doing just the opposite: we go on hiding it, covering it. We don't want to show it to anybody and we don't want to see it ourselves. We are so frightened, we are so scared. We are afraid that we may not be able to manage. We are afraid that if we go in we may not be able to come back. So we cling to anything on the outside; any excuse is enough to cling. We go on clinging to something or other -- we just go on avoiding ourselves.
The person that you are avoiding the most in your life is you. Your whole life is managed in such a way that you never come across yourself. You have been trained, brought up, educated, cultured, civilized in such a way that you will never meet yourself. You will meet everybody except yourself, you will be introduced to everybody except yourself for the simple reason that the society does not know how to cope with the inner chaos.
It is only in the presence of a Master, in a Buddhafield, that people gather courage to face themselves. And in the beginning it is a breakdown, but if you are moving into it consciously, soon the breakdown becomes a breakthrough.
To transform breakdowns into breakthroughs is the whole function of a Master. The psychotherapist simply patches you up. He puts a few bandages on you, a little ointment here and a little ointment there. He helps you to stand on your own two feet again, back in the old way. He makes you your old self again. You start functioning, you start doing the old things that you have always been doing. That is his function. He is not there to transform you.
You need a metapsychology, the psychology of the Buddhas.
It is the greatest adventure in life to go through a breakdown consciously. It is the greatest risk because there is no guarantee that the breakdown will become a breakthrough. It does become, but these things cannot be guaranteed. Your chaos is very ancient -- for many many lives you have been in chaos. It is thick and dense. It is almost a universe in itself. So when you enter into it with your small capacity, of course, there is danger. But without facing this danger nobody has ever become integrated, nobody has ever become an individual, indivisible.
Sol, the claim is absolutely right: we learn only from chaos. But we learn only if we go through the chaos, and we have to go through the chaos in a particular way, with a style, with a method. Just going into chaos without any method will be a breakdown -- you will go mad.
Zen, or meditation, is the method which will help you to go through the chaos, through the dark night of the soul, balanced, disciplined, alert. The dawn is not far away, but before you can reach the dawn, the dark night has to be passed through. And as the dawn comes closer, the night will become darker.
This is really the function of religious communes, because alone you may not be able to do it, but in a commune where many people are ahead of you, many people are behind you, with a Master who has attained to the dawn, who goes on calling you forth, who goes on saying to you, "Don't be worried, the goal is not far away."... And there are people ahead of you who say, "Don't be worried. We have passed through such a state and you will also pass through it. Just a little more perseverance, a little more awaiting, a little more patience!"
And there is the Master like a shining star. And he goes on helping you in every way, holding your hand in moments when you would like to run away, to escape, to go back to your old world, to forget all about it because it is such a nightmare.
Yes, Sol, one learns, but one learns the hard way; there is no shortcut.
You say: HOW MUCH MORE DOES MAN NEED TO AWAKEN?
It is not a question of how much more, it is not a question of quantity; either you are asleep or you are awake. No one is more asleep than anybody else. The people who are asleep are asleep in the same way. It does not matter how deeply you are asleep -- it is not a question of quantity -- you are asleep, that is enough. And the same is the case with awakening: if you are awake, you are simply awake. Nobody is more awake or less awake.
For centuries theologians have been discussing... theologians always discuss stupid things. In India they have been discussing for centuries "Who is more awake, Mahavira or Buddha?" Jainas say Mahavira is more awake, Buddha's followers say Buddha is more awake. And the whole point is nonsensical, the whole argument is foolish. There is no question of more or less: if somebody is awake, he is awake. Buddha is awake, Mahavira is awake. The night is over; the chaos has been transformed into a cosmos.
And this is the miracle: when you are perfectly awake your very chaos becomes a cosmos, because it starts settling into an orchestra; the noise becomes music. Suddenly, all that was insanity, madness, is transformed into Buddhahood, into enlightenment -- the same energy! Chaos means energy -- energy of which you are unconscious. If you become conscious, the very phenomenon of consciousness is a transforming phenomenon. You need not do anything else; just being conscious is enough.
The spring has come. Suddenly, buds start opening, flowers bloom -- thousands of flowers; the inner world becomes full of fragrance.
Man is absolutely asleep.
The drunk Mulla Nasruddin noticed one parrot perched atop a farmhouse gable. Attracted by the bright plumage, he ran to fetch a ladder, climbed onto the roof, and was about to clap his cap over the bird when the parrot fixed him with a beady eye and asked, "What the hell do you think you're doing?"
"Gosh, I didn't mean nothing!" said the Mulla, "I thought you was a bird!"
People are not in their senses! You think you are awake, and that is one of the greatest mistakes -- it keeps you unawake. The very idea that you are awake is a deception. If you think you are already awake, then there is no need to do anything to be awakened.
You have to realize that you are drunk, drunk with many things: with greed, with lust, with anger, with ambition, with ego. These are all drugs! It is a very strange world: ordinary drugs, which are not so harmful, are prohibited. People are continuously talking against smoking, which is not very harmful. It is a kind of pranayama: breathing in, breathing out -- of course, a little foolish because you can breathe pure air and you are breathing dirty smoke, and paying for it, but it is nothing much to be worried about. Or people are against alcohol. One in a while a little bit of alcohol is not bad, it is fun! And it is purely vegetarian! You are not harming anybody. But there is so much antagonism against alcohol and smoking.
And the new drugs are far better than alcohol. For example, LSD is far better, less harmful than alcohol. Taken in right doses, with a right guide, in a right atmosphere, it can reveal many things to you. It can become a method of encountering yourself. It can give you new visions, new insights into your being and into existence itself. But people are against it, although they are not against greed, they are not against ego trips, they are not against ambition.
Just a few months ago Morarji Desai was the Prime Minister of India. He is very much against alcohol, obsessed, he wanted absolute prohibition. But he is not aware that he is more alcoholic than anybody else. He is such an egoist -- very rare to find -- and so full of greed and ambition. He has been trying to occupy some post or other his whole life. Now he is eighty-five, but still, a few days ago he said, "If people want me again, then I will stand in the elections." It is a well-known fact that he was even willing to become Chief Minister of Gujarat -- after being the Prime Minister of India he was ready to be just a chief minister of one of the small states. Such power-hungry people!
But nobody thinks that these are all intoxicants: ambition, greed, lust for power. These are keeping humanity in a chaos. These are the people -- and they are not alone. We are all in the same boat. A few are very madly after power, a few are not so madly after power, but everybody thinks in terms of power, money, prestige, respectability. These things go on keeping you drunk. And then a person can do anything.
Morarji Desai wants to live as long as he can. Maybe deep down he thinks that he can become physically immortal by drinking his own urine! He is against alcohol, but not against drinking his own urine. Now, alcohol is pure fruit juice -- far better than drinking your own urine! But he does not call it urine, he calls it "water of life".
Just the other day Indira moved into the Prime Minister's house. For two, three months, she didn't move. Why? For the simple reason that the whole house had to be cleaned because Morarji lived there for two, three years! Every utensil had to be cleaned and changed and the bathroom tiles had to be removed and demolished. The whole house was stinking!
I have heard that when he went to America he was very puzzled. Wherever he went -- he was invited to many parties -- ladies would always gather in the other corner of the room. He inquired, but nobody was answering. People politely tried to change the subject, but he insisted. Finally somebody said, "Sir, if you insist, then we have to say: those ladies are afraid that if you suddenly feel thirsty, then? So they keep aloof, a little far away."
These people have been dominating humanity -- ambitious! Now he wants to live. For what? Just to have more power, to have more power for a longer time.
Man is not destroyed by other small things -- marijuana, LSD, etcetera -- he is destroyed by something far deeper. Ambition is the most poisonous thing. We are unconscious.
Sol, unless we become very aware of our inner poisons we will not be able to transform our beings from darkness into light. We will remain dark holes -- and we have the capacity to become eternal light.
Three Irishmen, none too sober, were talking together in a bus terminal. They got so engrossed comparing their bowling scores that they didn't notice the bus had pulled in. As the driver sang out, "All aboard," they looked up, startled, and dashed from the platform. Two of them managed to hop on the bus, but the third didn't make it.
As he stood sadly watching the bus depart in the distance, a stranger tried to cheer him up, saying, "You shouldn't feel too bad. Two out of three made it and that's a pretty good average." The Irishman shook his head. "But they came to see me off.
And it is not only so with the people who are drunk, it is not only so with the people who are politically drunk, it is so with your so-called religious people too. Those who think they are helping mankind -- great missionaries, public servants -- they are the most mischievous people for the simple reason that they themselves are in chaos and they are trying to help others. They double your chaos, they multiply your chaos. The world would be far happier and far saner if there were no missionaries, no public servants. If people are left to themselves they will come to their senses sooner. But there are public servants; they cannot leave you, they cannot leave you alone.
A man was beating an old woman on the street. A crowd gathered. The man was very strong, tall, muscular, but finally somebody in the crowd gathered courage and asked, "What's the matter? Why are you beating that poor old woman?" He said, "I want to help her to go to the other side, but she insists on not going. And I am here to help old people to cross the road. The traffic is dangerous."
That's what is happening: missionaries, public servants, are bent upon helping you!
Jake the barber, passing by a tenement house in the pre-dawn hours of the morning, saw a man leaning limply against the doorway.
"What's the matter?" he asked sympathetically. "Drunk?"
"Yeah, I'm afraid sho."
"Do you live in this house?"
"Yep."
"Want me to help you upstairs?"
"Yeah, shank you."
"What floor do you live on?"
"Shecon'."
With much difficulty, Jake half dragged, half carried the wilting figure up the dark stairway to the second floor.
"Is this your apartment?" he asked.
"Yep," affirmed the man, his eyes already closed in alcoholic slumber.
Jake opened the unlocked door and shoved the drunk inside. He then groped his way back downstairs. But as he was going through the vestibule, he made out the dim outline of another man, apparently in worse condition than the first, staggering in front of the house.
"What's the trouble, mister?" he asked. "Are you drunk, too?"
"Yesh," came the feeble reply.
"Do you live in this house also?"
"Yesh."
"Don't tell me you live on the second floor, too?"
"Yesh."
Again Jake half carried the stranger to the second floor. He pushed open the same door and shoved the man inside the darkened room.
As Jake was emerging from the building he discerned yet a third man, evidently worse off than either of the other two. This poor fellow was dishevelled and bleeding from cuts and bruises on his head and face. He was about to approach him and offer him assistance when the object of his solicitude darted into the street and threw himself into the arms of a policeman.
Offisher," he gasped, pointing a quivering finger at Jake, "perteck me from this man. All night long he's done nothin' but drag me upstairs an' throw me down the elevator shaft!"
Sol, it is not a question of how much more man needs to awaken; man simply needs to be awake. And the only way to be awake is through meditation; there is no other way. Zen is the only way..."Walking in Zen, sitting in Zen."
Next: Chapter 1: The Breath of the Soul, Question 3
Energy Enhancement Enlightened Texts Zen Walking in Zen, Sitting in Zen
Chapter 1:
Osho - Talks on Zen: Walking in Zen, Sitting in Zen, Chapter 1: The Breath of the Soul, Question 1, WHY HAVE YOU CALLED THIS SERIES OF DISCOURSES: 'WALKING IN ZEN, SITTING IN ZEN'? at energyenhancement.org
Osho - Talks on Zen: Walking in Zen, Sitting in Zen, Chapter 1: The Breath of the Soul, Question 2, IT IS CLAIMED THAT WE LEARN FROM CHAOS. HOW MUCH MORE DOES MAN NEED TO AWAKEN? at energyenhancement.org
Osho - Talks on Zen: Walking in Zen, Sitting in Zen, Chapter 3: The Breath of the Soul, Question 1, AFTER LISTENING TO YOU THE OTHER DAY AND HEARING SEX IS STUPID, WE TRIED IT RIGHT AWAY. WE DON T UNDERSTAND! WHAT DO YOU FIND STUPID? at energyenhancement.org
Osho - Talks on Zen: Walking in Zen, Sitting in Zen, Chapter 1: The Breath of the Soul, Question 4, WHY DO WIVES ALWAYS CLOSE THEIR EYES DURING LOVE-MAKING? at energyenhancement.org
Osho - Talks on Zen: Walking in Zen, Sitting in Zen, Chapter 1: The Breath of the Soul, Question 5, I AM SURE MY HUSBAND IS DECEIVING ME. LAST NIGHT HE CAME HOME WITH LIPSTICK ON HIS SHIRT, BUT WHEN I ASKED HIM ABOUT IT HE SAID IT WAS TOMATO JUICE. WHAT SHOULD I DO? at energyenhancement.org