OSHO
ZEN
WALKING IN ZEN, SITTING IN ZEN
Chapter 10: The Garden Of Tathagata
Question 11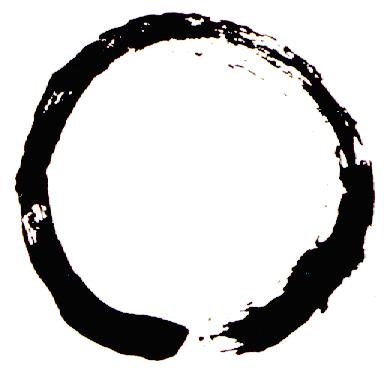 Energy Enhancement Enlightened Texts Zen Walking in Zen, Sitting in Zen
And the last question
Question 11
OSHO,
WHAT IS A BLOW JOB?
Muktananda,
YOU FOOL! Now this question is just the right question from you. I always knew you would ask something really great. The moment I saw you I immediately realized that here is a great fool, hence the name Muktananda -- although I didn't explain it to you that way. I give beautiful explanations just to be polite. Truth can be said only later on when you are ready.
For example, you know our great guard, Sant. Somebody has asked me, "Why, Osho, have you given him the name Sant?" In Hindi sant means saint, the English word "saint" comes from sant. But in Hindi we also have one beautiful expression: ant sant. Ant sant means "nonsense." So when I saw Sant for the first time, I said, "Here comes ant sant!" But ant I had to drop because that would have been too much just in the beginning. So I called him Sant. But now it can be said. There is no trouble.
Muktananda, I immediately saw the fool in you. But even I was not so sure that you would be a perfect fool. Otherwise I would have called you Paramahansa Muktananda. Paramahansa means perfect. Now you deserve to be called Paramahansa Muktananda.
Now, what kind of question is this?
"Drinks on the house," the Italian said to the bartender. "I feel great -- just had my first blow job."
"What was it like?" the barkeep asked.
"Okay, I guess," the wop said. "But it did taste kind-a funny."
A brave young Irish Revolutionary comes to London to blow up a bus and burns his mouth on the exhaust-pipe.
An Italian dwarf was very famous among his friends for the size of his prick. A sex-starved American female tourist heard about him and visited his home to offer him twenty dollars to see his massive member.
Luigino agreed and pulled down his zipper to display his pride and joy.
The American lady was awe-struck at the sight and asked hesitantly, "Is it all right if I kiss it?"
"Please, Missus," said the dwarf, "no more blow jobs! Ten years ago I was seven feet tall with a tiny prick. Just look at what all these blow jobs have done to me!"
Muktananda, never ask me such dangerous questions. You are expected to ask spiritual questions, esoteric questions, supramental questions -- and you are asking such questions which no Buddha had to answer before. And I don't think anybody else in future will have to answer them because I will finish them all!
Next: Chapter 11: The Law Of Grace, Question 1
Energy Enhancement Enlightened Texts Zen Walking in Zen, Sitting in Zen
Chapter 10:
Osho - Talks on Zen: Walking in Zen, Sitting in Zen, Chapter 10: The Garden Of Tathagata, Question 1, WHAT IS THE GOAL OF MEDITATION? at energyenhancement.org
Osho - Talks on Zen: Walking in Zen, Sitting in Zen, Chapter 10: The Garden Of Tathagata, Question 2, WHY DOES EVERYONE HERE UNDERSTAND YOU IN HIS OWN WAY? at energyenhancement.org
Osho - Talks on Zen: Walking in Zen, Sitting in Zen, Chapter 10: The Garden Of Tathagata, Question 3, WHAT IS COURAGE? at energyenhancement.org
Osho - Talks on Zen: Walking in Zen, Sitting in Zen, Chapter 10: The Garden Of Tathagata, Question 4, WHAT IS YOUR ENGLISH -- BRITISH OR AMERICAN? at energyenhancement.org
Osho - Talks on Zen: Walking in Zen, Sitting in Zen, Chapter 10: The Garden Of Tathagata, Question 5, HAVE YOU FORGOTTEN US POOR AUSTRALIANS COMPLETELY? at energyenhancement.org
Osho - Talks on Zen: Walking in Zen, Sitting in Zen, Chapter 10: The Garden Of Tathagata, Question 6, YOU ALWAYS TALK ABOUT MASTERS, AND ALL OF THEM ARE MEN. DOES THAT MEAN THAT A WOMAN CAN'T BECOME A MASTER? at energyenhancement.org
Osho - Talks on Zen: Walking in Zen, Sitting in Zen, Chapter 10: The Garden Of Tathagata, Question 7, BEFORE I LEAVE SAY SOMETHING TO ME WITHOUT WORDS at energyenhancement.org
Osho - Talks on Zen: Walking in Zen, Sitting in Zen, Chapter 10: The Garden Of Tathagata, Question 8, HOW DO THEY CATCH A LION IN RUSSIA? at energyenhancement.org
Osho - Talks on Zen: Walking in Zen, Sitting in Zen, Chapter 10: The Garden Of Tathagata, Question 9, WHAT IS THE SECRET OF SUCCESS? at energyenhancement.org
Osho - Talks on Zen: Walking in Zen, Sitting in Zen, Chapter 10: The Garden Of Tathagata, Question 10, WHAT IS THE RIGHT CATHOLIC CHRISTIAN WAY TO PREVENT POPULATION EXPLOSION IN THE WORLD? at energyenhancement.org
Osho - Talks on Zen: Walking in Zen, Sitting in Zen, Chapter 10: The Garden Of Tathagata, Question 11, WHAT IS A BLOW JOB? at energyenhancement.org