OSHO
ZEN
WALKING IN ZEN, SITTING IN ZEN
Chapter 10: The Garden Of Tathagata
Question 2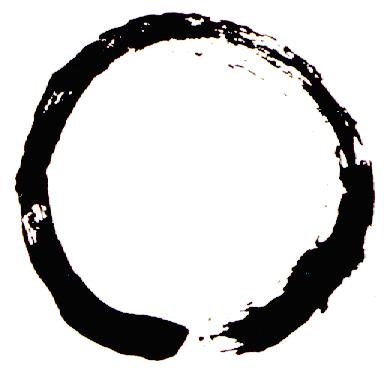 Energy Enhancement Enlightened Texts Zen Walking in Zen, Sitting in Zen
The second question
Question 2
OSHO, WHY DOES EVERYONE HERE UNDERSTAND YOU IN HIS OWN WAY?
Leeladhar,
IT IS JUST NATURAL -- TATHATA. How can it be otherwise? Everybody has to understand me in his own way, because everybody has a mind -- and right now the understanding is happening through the mind. When mind disappears then of course everybody will understand in my way. Then there will be no problem, then there will be no question. Then there will be no need for me to say anything -- I will be sitting in silence, you will be sitting in silence, and we will enjoy silence; there will be communion, a heart-to-heart communion.
But right now you have minds and there is no other way for me to communicate with you. And one has to accept this: that when you are communicating with minds you have to accept that they will understand differently, they will understand in their own way.
Each mind is different. And here we have all kinds of minds -- this is not a community of people from one certain society.
If only Hindus were here they would understand or misunderstand in the same way. But here are Hindus and Mohammedans and Jainas and Buddhists and Christians and Jews and Zarathustrians -- they have all their own religious backgrounds and all kinds of political ideologies. And we have people from all the nations of the world; nearabout forty nations are represented here. How can you expect...? This is not a Catholic church this is not a Hindu temple, this is a miniature universe! In fact it is a miracle that some understanding is happening, that people are not cutting each other's throats, that people are being very friendly and loving.
These are the people who have been cutting each other's throats for centuries: Hindus killing Mohammedans, Mohammedans killing Hindus. And here you will see the miracle: you will find a man called Krishna Mohammed. You cannot find this anywhere else in the world. Krishna Mohammed?
In fact I am very worried. When I die and I go to the other world then all these people -- Krishna and Moses and Mohammed and Mahavira and Buddha -- they will jump upon me. They will say, "What have you been doing? Calling a man Krishna Mohammed?" Because I have heard that even in heaven they have compartments: Hindus live in one compartment, the Hindu colony, and Mohammedans live in another compartment, and they don't see each other eye to eye. In fact everybody believes he is in heaven and nobody else is in heaven. God has to maintain that illusion, otherwise they will be creating trouble for God. So big walls surround those sections.
Now God is also going to be in trouble. Where will he put Krishna Mohammed -- in the Hindu section or in the Mohammedan section? Our people will be flying all over the place!
It is natural, Leeladhar, that people should understand differently -- people have different minds.
Julius: "How many Commandments are there?"
Julia: "Ten."
Julius: "What would happen if you -- er -- well -- know -- if you broke one of them?"
Julia: "So, there'd be nine!"
On Mother's Day her husband presented her with a beautiful skunk coat.
"I can't see how such a beautiful coat comes from such a foul-smelling beast," said the mother.
"I don't ask for thanks, dear," replied the husband, "but I do demand respect."
An Italian calls Alitalia's office and is answered by the office boy.
"Please, sir, is-a that-a the Alitalia office?"
"Yes," answers the boy.
"Can you tell-a me how long-a it takes from Roma to Poona?"
"Just a minute, sir."
"Thank-a-you!" answers the Italian and hangs up.
"Have you ever been bedridden?" the new doctor asked Mrs Longo.
"Sure I have. And I've been screwed lots-a other ways, too," the lady said proudly.
"What do you want for your birthday, son?" the indulgent Italian father asked his kid.
"I want-a watch," the kid said.
Shrugged the father, "If it's all right with your mother, it's okay by me."
During an official ceremony in a European country, the Brazilian ambassador is in a carriage with the Queen of England when suddenly the horse farts noisily.
Very embarrassed, the Queen apologizes, "I'm very sorry, Ambassador."
"It was nothing, Your Majesty, it happens. Mind you, I even thought it was the horse!"
Next: Chapter 10: The Garden Of Tathagata, Question 3
Energy Enhancement Enlightened Texts Zen Walking in Zen, Sitting in Zen
Chapter 10:
Osho - Talks on Zen: Walking in Zen, Sitting in Zen, Chapter 10: The Garden Of Tathagata, Question 1, WHAT IS THE GOAL OF MEDITATION? at energyenhancement.org
Osho - Talks on Zen: Walking in Zen, Sitting in Zen, Chapter 10: The Garden Of Tathagata, Question 2, WHY DOES EVERYONE HERE UNDERSTAND YOU IN HIS OWN WAY? at energyenhancement.org
Osho - Talks on Zen: Walking in Zen, Sitting in Zen, Chapter 10: The Garden Of Tathagata, Question 3, WHAT IS COURAGE? at energyenhancement.org
Osho - Talks on Zen: Walking in Zen, Sitting in Zen, Chapter 10: The Garden Of Tathagata, Question 4, WHAT IS YOUR ENGLISH -- BRITISH OR AMERICAN? at energyenhancement.org
Osho - Talks on Zen: Walking in Zen, Sitting in Zen, Chapter 10: The Garden Of Tathagata, Question 5, HAVE YOU FORGOTTEN US POOR AUSTRALIANS COMPLETELY? at energyenhancement.org
Osho - Talks on Zen: Walking in Zen, Sitting in Zen, Chapter 10: The Garden Of Tathagata, Question 6, YOU ALWAYS TALK ABOUT MASTERS, AND ALL OF THEM ARE MEN. DOES THAT MEAN THAT A WOMAN CAN'T BECOME A MASTER? at energyenhancement.org
Osho - Talks on Zen: Walking in Zen, Sitting in Zen, Chapter 10: The Garden Of Tathagata, Question 7, BEFORE I LEAVE SAY SOMETHING TO ME WITHOUT WORDS at energyenhancement.org
Osho - Talks on Zen: Walking in Zen, Sitting in Zen, Chapter 10: The Garden Of Tathagata, Question 8, HOW DO THEY CATCH A LION IN RUSSIA? at energyenhancement.org
Osho - Talks on Zen: Walking in Zen, Sitting in Zen, Chapter 10: The Garden Of Tathagata, Question 9, WHAT IS THE SECRET OF SUCCESS? at energyenhancement.org
Osho - Talks on Zen: Walking in Zen, Sitting in Zen, Chapter 10: The Garden Of Tathagata, Question 10, WHAT IS THE RIGHT CATHOLIC CHRISTIAN WAY TO PREVENT POPULATION EXPLOSION IN THE WORLD? at energyenhancement.org
Osho - Talks on Zen: Walking in Zen, Sitting in Zen, Chapter 10: The Garden Of Tathagata, Question 11, WHAT IS A BLOW JOB? at energyenhancement.org