OSHO
ZEN
WALKING IN ZEN, SITTING IN ZEN
Chapter 10: The Garden Of Tathagata
Question 5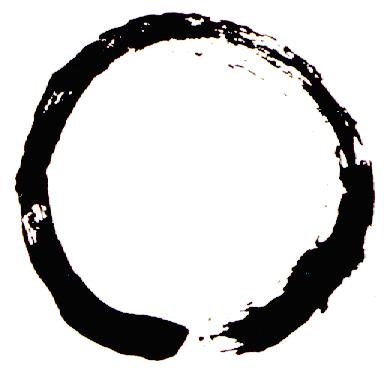 Energy Enhancement Enlightened Texts Zen Walking in Zen, Sitting in Zen
The fifth question
Question 5
OSHO,
HAVE YOU FORGOTTEN US POOR AUSTRALIANS COMPLETELY?
Shahida,
I HAVE NOT FORGOTTEN. I am collecting jokes about the Australians. Everybody is welcome to send me jokes about Australians. I have only one.
A man walked into a London pub and ordered twelve pints of bitter. He put them on a tray, took them outside to a car and passed them through the window. Later he brought back the empty glasses, bought another round and passed them into the car.
Curious, the bartender went outside with the next round, and looking into the car, saw twelve midgets carousing and drinking beer.
"Who are they?" he asked.
"Oh," said the man, "they're just Australians with all the bullshit knocked out of them!"
Next: Chapter 10: The Garden Of Tathagata, Question 6
Energy Enhancement Enlightened Texts Zen Walking in Zen, Sitting in Zen
Chapter 10:
Osho - Talks on Zen: Walking in Zen, Sitting in Zen, Chapter 10: The Garden Of Tathagata, Question 1, WHAT IS THE GOAL OF MEDITATION? at energyenhancement.org
Osho - Talks on Zen: Walking in Zen, Sitting in Zen, Chapter 10: The Garden Of Tathagata, Question 2, WHY DOES EVERYONE HERE UNDERSTAND YOU IN HIS OWN WAY? at energyenhancement.org
Osho - Talks on Zen: Walking in Zen, Sitting in Zen, Chapter 10: The Garden Of Tathagata, Question 3, WHAT IS COURAGE? at energyenhancement.org
Osho - Talks on Zen: Walking in Zen, Sitting in Zen, Chapter 10: The Garden Of Tathagata, Question 4, WHAT IS YOUR ENGLISH -- BRITISH OR AMERICAN? at energyenhancement.org
Osho - Talks on Zen: Walking in Zen, Sitting in Zen, Chapter 10: The Garden Of Tathagata, Question 5, HAVE YOU FORGOTTEN US POOR AUSTRALIANS COMPLETELY? at energyenhancement.org
Osho - Talks on Zen: Walking in Zen, Sitting in Zen, Chapter 10: The Garden Of Tathagata, Question 6, YOU ALWAYS TALK ABOUT MASTERS, AND ALL OF THEM ARE MEN. DOES THAT MEAN THAT A WOMAN CAN'T BECOME A MASTER? at energyenhancement.org
Osho - Talks on Zen: Walking in Zen, Sitting in Zen, Chapter 10: The Garden Of Tathagata, Question 7, BEFORE I LEAVE SAY SOMETHING TO ME WITHOUT WORDS at energyenhancement.org
Osho - Talks on Zen: Walking in Zen, Sitting in Zen, Chapter 10: The Garden Of Tathagata, Question 8, HOW DO THEY CATCH A LION IN RUSSIA? at energyenhancement.org
Osho - Talks on Zen: Walking in Zen, Sitting in Zen, Chapter 10: The Garden Of Tathagata, Question 9, WHAT IS THE SECRET OF SUCCESS? at energyenhancement.org
Osho - Talks on Zen: Walking in Zen, Sitting in Zen, Chapter 10: The Garden Of Tathagata, Question 10, WHAT IS THE RIGHT CATHOLIC CHRISTIAN WAY TO PREVENT POPULATION EXPLOSION IN THE WORLD? at energyenhancement.org
Osho - Talks on Zen: Walking in Zen, Sitting in Zen, Chapter 10: The Garden Of Tathagata, Question 11, WHAT IS A BLOW JOB? at energyenhancement.org