OSHO
ZEN
WALKING IN ZEN, SITTING IN ZEN
Chapter 10: The Garden Of Tathagata
Question 6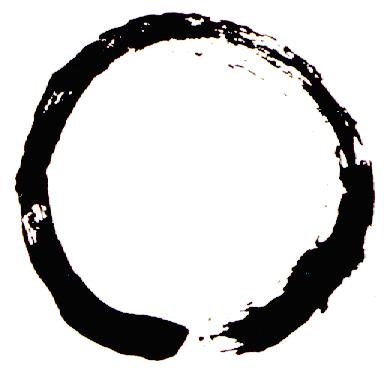 Energy Enhancement Enlightened Texts Zen Walking in Zen, Sitting in Zen
The sixth question
Question 6
OSHO, YOU ALWAYS TALK ABOUT MASTERS, AND ALL OF THEM ARE MEN. DOES THAT MEAN THAT A WOMAN CAN'T BECOME A MASTER?
Ananda Maite,
NO, THAT DOES NOT MEAN that a woman cannot become a Master; many women have become Masters. But then there is a problem. The problem is: unless a man becomes a Master he is not allowed to speak by the wife. And he has not been a Master for thousands of lives, so when he becomes a Master he starts speaking. And when a woman becomes a Master she becomes silent -- she is tired. For thousands of lives she has been speaking and speaking and speaking, she has done enough speaking, so she becomes silent.
Now it is very difficult -- how to know about silent Masters? Unless you speak nobody will know about you. If Buddha had not spoken, if there had not been any dhammapada, then I would not have talked on his sutras.
A man takes revenge when he becomes a Master. And, do you see? Whenever there is a Master more women gather to hear him than men. In fact the proportion is: in four, three are women, one is a man. That was the proportion with Buddha's disciples, that was the proportion with Mahavira's disciples. So he really takes revenge -- so many women! And he remembers all those wives. Many of them may have been his wives in past lives. Wives, mothers, daughters, sisters -- they have all tortured him. Now he says to himself, "Now it is my turn! Nobody can prevent me now!"
But women, by the time they become Masters, have run out of gas.
Next: Chapter 10: The Garden Of Tathagata, Question 7
Energy Enhancement Enlightened Texts Zen Walking in Zen, Sitting in Zen
Chapter 10:
Osho - Talks on Zen: Walking in Zen, Sitting in Zen, Chapter 10: The Garden Of Tathagata, Question 1, WHAT IS THE GOAL OF MEDITATION? at energyenhancement.org
Osho - Talks on Zen: Walking in Zen, Sitting in Zen, Chapter 10: The Garden Of Tathagata, Question 2, WHY DOES EVERYONE HERE UNDERSTAND YOU IN HIS OWN WAY? at energyenhancement.org
Osho - Talks on Zen: Walking in Zen, Sitting in Zen, Chapter 10: The Garden Of Tathagata, Question 3, WHAT IS COURAGE? at energyenhancement.org
Osho - Talks on Zen: Walking in Zen, Sitting in Zen, Chapter 10: The Garden Of Tathagata, Question 4, WHAT IS YOUR ENGLISH -- BRITISH OR AMERICAN? at energyenhancement.org
Osho - Talks on Zen: Walking in Zen, Sitting in Zen, Chapter 10: The Garden Of Tathagata, Question 5, HAVE YOU FORGOTTEN US POOR AUSTRALIANS COMPLETELY? at energyenhancement.org
Osho - Talks on Zen: Walking in Zen, Sitting in Zen, Chapter 10: The Garden Of Tathagata, Question 6, YOU ALWAYS TALK ABOUT MASTERS, AND ALL OF THEM ARE MEN. DOES THAT MEAN THAT A WOMAN CAN'T BECOME A MASTER? at energyenhancement.org
Osho - Talks on Zen: Walking in Zen, Sitting in Zen, Chapter 10: The Garden Of Tathagata, Question 7, BEFORE I LEAVE SAY SOMETHING TO ME WITHOUT WORDS at energyenhancement.org
Osho - Talks on Zen: Walking in Zen, Sitting in Zen, Chapter 10: The Garden Of Tathagata, Question 8, HOW DO THEY CATCH A LION IN RUSSIA? at energyenhancement.org
Osho - Talks on Zen: Walking in Zen, Sitting in Zen, Chapter 10: The Garden Of Tathagata, Question 9, WHAT IS THE SECRET OF SUCCESS? at energyenhancement.org
Osho - Talks on Zen: Walking in Zen, Sitting in Zen, Chapter 10: The Garden Of Tathagata, Question 10, WHAT IS THE RIGHT CATHOLIC CHRISTIAN WAY TO PREVENT POPULATION EXPLOSION IN THE WORLD? at energyenhancement.org
Osho - Talks on Zen: Walking in Zen, Sitting in Zen, Chapter 10: The Garden Of Tathagata, Question 11, WHAT IS A BLOW JOB? at energyenhancement.org