OSHO
ZEN
WALKING IN ZEN, SITTING IN ZEN
Chapter 11: The Law Of Grace
Question 4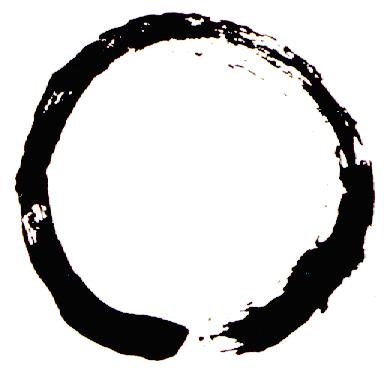 Energy Enhancement Enlightened Texts Zen Walking in Zen, Sitting in Zen
The fourth question
Question 4
OSHO, PLEASE TELL A BRITISH LADY A BRITISH LADY JOKE FOR THOSE OF US LEARNING TO LAUGH AT OURSELVES!
Diane Ramsey,
HALF WAY THROUGH her world cruise the English lady attended the ship's ball, became slightly intoxicated by champagne and ended up sleeping with a good-looking Italian steward. But the very next day when the steward approached her on the quarter-deck, the English lady cut him dead.
"Hey, contessa mia," said the steward, "donna you remember the good times we had last-a night?"
The English lady looked up briefly from her game of bridge. "In the circles in which I move, young man," she said crisply, "sleeping with someone does not constitute an introduction!"
Next: Chapter 11: The Law Of Grace, Question 5
Energy Enhancement Enlightened Texts Zen Walking in Zen, Sitting in Zen
Chapter 11:
Osho - Talks on Zen: Walking in Zen, Sitting in Zen, Chapter 11: The Law Of Grace, Question 1, WHAT IS THE MEANING OF EXISTENCE? at energyenhancement.org
Osho - Talks on Zen: Walking in Zen, Sitting in Zen, Chapter 11: The Law Of Grace, Question 2, IT IS IMPOSSIBLE TO FIND JOKES ABOUT AUSSIES: THEY ARE SO LUKEWARM, SO BORING, SO NICE, THEY NEVER OFFEND ANYONE. THERE IS NO CHARACTER TO POKE FUN AT. HAVE YOU NOTICED? at energyenhancement.org
Osho - Talks on Zen: Walking in Zen, Sitting in Zen, Chapter 11: The Law Of Grace, Question 3, PLEASE TALK ABOUT SURRENDER AND OBEDIENCE at energyenhancement.org
Osho - Talks on Zen: Walking in Zen, Sitting in Zen, Chapter 11: The Law Of Grace, Question 4, PLEASE TELL A BRITISH LADY A BRITISH LADY JOKE FOR THOSE OF US LEARNING TO LAUGH AT OURSELVES! at energyenhancement.org
Osho - Talks on Zen: Walking in Zen, Sitting in Zen, Chapter 11: The Law Of Grace, Question 5, I AM ALWAYS WORRIED ABOUT WHAT OTHERS ARE THINKING ABOUT ME. WHAT SHOULD I DO? at energyenhancement.org
Osho - Talks on Zen: Walking in Zen, Sitting in Zen, Chapter 11: The Law Of Grace, Question 6, IS IT TRUE THAT THE MEEK SHALL INHERIT THE EARTH? at energyenhancement.org
Osho - Talks on Zen: Walking in Zen, Sitting in Zen, Chapter 11: The Law Of Grace, Question 7, WHO ARE THE MOST NOISY WHILE MAKING LOVE? at energyenhancement.org
Osho - Talks on Zen: Walking in Zen, Sitting in Zen, Chapter 11: The Law Of Grace, Question 8, GURDJIEFF HAD A BEAUTIFUL WATERPIPE AND DID NOT HATE CIGARETTES EITHER. ALL HIS LIFE BAAL SHEM HAD A CLAY PIPE IN HIS MOUTH. DOES SMOKING REALLY HAVE TO DROP? AND IF SO, HOW COME THE ONLY TEMPLE IN THE ASHRAM IS THE SMOKING TEMPLE? at energyenhancement.org
Osho - Talks on Zen: Walking in Zen, Sitting in Zen, Chapter 11: The Law Of Grace, Question 9, JUST ONE JOKE MORE ABOUT THE BLOW JOB PHENOMENON at energyenhancement.org