OSHO
ZEN
WALKING IN ZEN, SITTING IN ZEN
Chapter 12: The Heart Always Knows
Question 1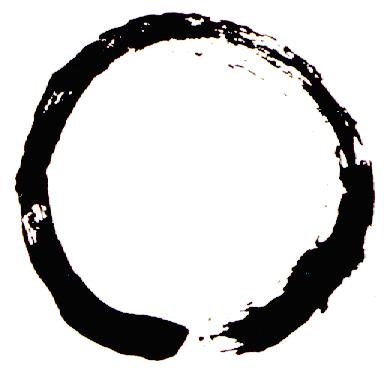 Energy Enhancement Enlightened Texts Zen Walking in Zen, Sitting in Zen
The first question
Question 1
OSHO, THE BUDDHA SAID, "IF YOU WANT TO SEE, SEE AT ONCE. DON'T LET THE MIND ENTER INTO IT." CAN YOU TELL US MORE ABOUT "SEEING"?
Anand Deepesh,
SEEING IS A STATE OF NO-MIND a state of no-thought, a state of pure awareness, when you simply reflect that which is without any interference, any judgment, any like, any dislike; when you don't say a thing about it, you just function like a mirror.
That's why Buddha says, "If you want to see, see at once," because if you start thinking you have already missed. Seeing at once means don't bring the mind in. Mind brings time, mind brings future, mind brings past. Mind starts comparing whether it is right or wrong. It compares with the old prejudices -- with the Gita, with the Koran, with the Bible, with all your conditionings -- or it starts projecting itself into the future, into the world of desires: "If I believe in this what am I going to attain? What will be the achievement?" The moment the mind comes in it brings the whole world of the past and the future. Suddenly you are in a turmoil. Memories are there, desires are there, and that which was said to you is lost in the turmoil, in the noise.
Buddha says: See it right now! Not even a single moment's thinking.
Thinking means missing.
Hence this has been Buddha's constant practice: whenever a new seeker came to him asking questions, inquiring about truth, God, after-life, he would always say, "Wait, don't be in a hurry. Just sit by my side for at least two years not asking anything. If you really want to be answered, then forget all your questions for two years. If you don't want to be answered, then I am ready to answer right now. But you are not ready to listen. Your very question is coming out of an inner insanity. There are a thousand and one questions inside asking for attention. While I am answering your question you will be preparing a new question to be asked; you won't be listening to me. So if you really want to be answered, wait for two years. Sit silently by my side not asking, simply watching what is happening here.
"Much will transpire in these two years: you will see many people flowering. You will see all kinds of people coming to me: the curious ones who come empty-handed and go empty-handed, the real seekers who come empty-handed but never go empty-handed -- they stay, they remain with me till they are fulfilled. You will see the slow ones who take a very long long time, a gradual process, and you will see the quick ones, the intelligent ones who understand immediately. Simply watch. Walk with me from one village to another village, sit with me under this tree and that tree, imbibe my spirit, feel my silence, look into my eyes, watch the way I walk, watch the way I sit. Simply watch for two years and forget all your questions, don't formulate any questions, and after two years, if you can fulfil this condition, you will be allowed to ask and I will answer you. And I promise you that whatsoever the question is it will be solved, whatsoever your thirst is it will be quenched."
One great philosopher, Maulingaputta, had come, and he was asking great philosophical questions, of course. Buddha listened -- he was very famous, he was well-known all over the country. He had not come alone, he had come with five hundred of his own disciples. They were sitting behind him. Buddha listened patiently. For one hour he was asking this question and that -- very complicated questions, complex questions, subtle questions. Then he said, "I have asked so many questions, but you have not answered."
Buddha said, "My way of answering is that you will have to wait for two years with me These are the questions you have asked of many people. Have you asked them or not before asking me?"
Maulingaputta said, "That's true. I have asked Mahavira and he immediately answered. I have asked Sanjay Vilethiputta" -- he was another famous teacher of those days-"and he immediately answered. I have asked Ajit Keshkambli" -- he was a very skeptical philosopher"and he was very much interested in my questions. And I have asked so many others. We have been traveling all over the country."
Buddha said, "You have asked so many people and they have all answered, but have you got the answers? If you have got the answers, then why waste my time?"
Maulingaputta said, "They have answered, but I have not got the answers yet. My questions remain the same untouched. Their answers have not satisfied me."
Then Buddha said, "I can also answer right now as they have answered -- it will not satisfy you either. Now you have to decide. If you really are interested then risk two years' time and sit silently by my side."
Maulingaputta waited for two years, but before he said, "Yes, I am ready to wait," one of Buddha's great disciples, Manjushri, started laughing. Maulingaputta said, "Why is this man laughing like mad?"
Buddha said, "He is not mad -- he is my first disciple who has become enlightened. And I know why he is laughing -- you can ask him yourself."
Maulingaputta asked Manjushri, "Why are you laughing?"
He said, "I am laughing because this Gautam Buddha is tricky! He tricked me the same way. Listening to what he is saying to you I remembered my own journey to him. Twenty years have passed; suddenly I remembered -- I had completely forgotten -- that these were my questions too. It is as if history is repeating itself. And it is strange that I came with five hundred disciples of my own just as you have come, and I asked Buddha and the same reply was given to me: Wait for two years.' I waited for two years, and I am laughing! I would like to say this to you as a warning: if you want to ask this man, ask right now, because after two years you will not ask and he will not answer."
Buddha said, "I will be ready to answer, but if you yourself refuse to ask, what can I do? My promise will stand -- I am a man of my word."
And the story happened the same way that Manjushri had predicted. Two years passed-. Maulingaputta had completely forgotten, because who remembers time when one is with a man like Buddha?
You remember time only when you are miserable; when you are blissful, time is forgotten. Time depends.... If you are very miserable then one hour appears as if many days have passed. If you are blissful, then many days appear as if just a few moments have passed. And if you are totally blissful then time stops, then time disappears, evaporates; then there is no time anymore. Then you simply live beyond time.
Two years passed. Maulingaputta had forgotten, but Buddha reminded him. Suddenly one day he said, "Maulingaputta, two years have passed. It is time now that you should ask your questions. And I am ready to answer."
And Maulingaputta laughed. Buddha said, "You are laughing like mad! What has happened? Do you remember Manjushri's laughter that day?"
Maulingaputta said, "My questions have fallen. I have nothing to ask. I have become utterly silent. You have not answered and yet you have answered."
This is the true answer. The real Master kills your questions in such a subtle way that you never become aware of it; without any bloodshed he goes on destroying your questions. Slowly slowly, by and by, you become aware of the absurdity of all your questions. Slowly slowly you become aware of the utter mystery of life. Life is not a problem and it cannot be reduced to questions and there is no answer for it. It is a mystery, unanswerable, insoluble. You have to live it, you have to taste it, you have to experience it. And it is experienced in silence.
Hence meditation contains all the answers because meditation is the art of getting beyond the mind. Once the mind has gone with all its chattering, you are able to see, seeing happens. And seeing is transformation. When you can see that which is, your whole life is transformed. You cannot live now against existence; it is impossible. You start living in harmony with existence.
Knowing, seeing, how can you go against the ultimate law of life? Nobody is so foolish. You go against it because you are not aware of it. When you are aware of it you simply become a harmonious part of it; you fall into the organic unity of existence, you disappear as an ego -- the dewdrop disappears into the ocean and becomes the ocean. And that is fulfilment, and that is contentment, and that is the ultimate bliss, nirvana.
Next: Chapter 12: The Heart Always Knows, Question 2
Energy Enhancement Enlightened Texts Zen Walking in Zen, Sitting in Zen
Chapter 12:
Osho - Talks on Zen: Walking in Zen, Sitting in Zen, Chapter 12: The Heart Always Knows, Question 1, THE BUDDHA SAID, 'IF YOU WANT TO SEE, SEE AT ONCE. DON'T LET THE MIND ENTER INTO IT.' CAN YOU TELL US MORE ABOUT 'SEEING'? at energyenhancement.org
Osho - Talks on Zen: Walking in Zen, Sitting in Zen, Chapter 12: The Heart Always Knows, Question 2, I HAVE FOUR SPECIALTIES: I SLEEP VERY DEEPLY IN YOUR DISCOURSE, I EAT LOTS OF CHOCOLATE AND ICE CREAM, I AM A GERMAN GIRL AND I AM FOOLING AROUND WITH AN INDIAN SWAMI. CAN I GET ENLIGHTENED? at energyenhancement.org
Osho - Talks on Zen: Walking in Zen, Sitting in Zen, Chapter 12: The Heart Always Knows, Question 3, I TOOK SANNYAS OUT OF THE WRONG REASONS, NOT OUT OF THE HEART. I HAD THOUGHT,
Osho - Talks on Zen: Walking in Zen, Sitting in Zen, Chapter 12: The Heart Always Knows, Question 4, TWEARING THE MALA IS NO LONGER A SACRIFICE BUT A GRACE AND A PLEASURE at energyenhancement.org
Osho - Talks on Zen: Walking in Zen, Sitting in Zen, Chapter 12: The Heart Always Knows, Question 5, EVEN SOME OLD PROBLEMS JUST DISAPPEARED at energyenhancement.org
Osho - Talks on Zen: Walking in Zen, Sitting in Zen, Chapter 12: The Heart Always Knows, Question 6, WHAT DO YOU SAY TO A MIND WHICH GOES ON THINKING IN FOUR DIFFERENT LANGUAGES? (PERSIAN, ENGLISH, FRENCH, GERMAN.) at energyenhancement.org
Osho - Talks on Zen: Walking in Zen, Sitting in Zen, Chapter 12: The Heart Always Knows, Question 7, WHY AM I SO MUCH AFRAID OF DEATH? at energyenhancement.org
Osho - Talks on Zen: Walking in Zen, Sitting in Zen, Chapter 12: The Heart Always Knows, Question 8, WHAT DO YOU DO FOR EXERCISE? at energyenhancement.org
Osho - Talks on Zen: Walking in Zen, Sitting in Zen, Chapter 12: The Heart Always Knows, Question 9, ARE THERE REALLY ANY COINCIDENCES? at energyenhancement.org