OSHO
ZEN
WALKING IN ZEN, SITTING IN ZEN
Chapter 12: The Heart Always Knows
Question 3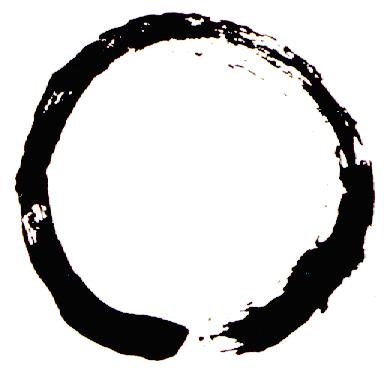 Energy Enhancement Enlightened Texts Zen Walking in Zen, Sitting in Zen
The third question
Question 3
OSHO, I TOOK SANNYAS OUT OF THE WRONG REASONS, NOT OUT OF THE HEART. I HAD THOUGHT, "AS I'M FUCKED UP ANYWAY, I MIGHT AS WELL TRY SANNYAS." BUT THE VERY DAY AFTER DARSHAN EVERYTHING CHANGED. NOW I FEEL YOU IN MY HEART STRONGER AND STRONGER. WEARING THE MALA IS NO LONGER A SACRIFICE BUT A GRACE AND A PLEASURE. EVEN SOME OLD PROBLEMS JUST DISAPPEARED. HOW COULD THE WRONG MOMENT PROVE TO BE THE RIGHT ONE?
Uli,
YOU ARE NOT AWARE of your own heart, that s all. You were thinking that it was not coming out of your heart -- it must have come out of your heart, otherwise what has happened would have been impossible. Many people are not aware of their heart for the simple reason that our whole society, culture, education, condition us to bypass the heart; they want us to reach the head as quickly as possible. They try to find a shortcut, and the heart is left on the side. Your energies become completely oblivious of the fact that there is a heart beating inside you. And the physiologists go on saying to you that your heart is nothing but a part of your physiology. Yes, they are right. The heart has two aspects: its outer aspect is part of physiology, its inner aspect is part of your spirituality. The physiologists are concerned only with the outer aspect, but the inner goes on working. Even though you are not aware of it it works continuously in you; it goes on influencing your life in many ways.
That's why many times you feel something has happened which you never wanted to happen. You fall in love with a woman; your mind says, "It is simply madness. What am I doing?" It seems so irrational -- it does not appeal to your mind and your reason. Still, something deeper than the mind is pulling you; you cannot resist it. You fall in love in spite of all your rationality, your mind, your scientific training, your thinking. And the mind goes on saying, "What foolishness you are doing! This is not right! You should not do it." It can find a thousand and one excuses not to do it. But something far more powerful, far more intrinsic, far deeper is working, and the mind feels almost impotent. Then mind is very clever -- it never accepts its defeat -- it Says, "Okay, let's try."
That's what happened with you. Your mind says to you, "As I'm fucked up anyway I might as well try sannyas." Something deep was stirred, but the mind won't accept it because it does not want to accept that there is anything deeper than it. It won't accept its defeat.
I have heard about Mulla Nasruddin. He was going on his donkey very fast; the donkey was almost running. And the people asked, "Nasruddin, where are you going?" He was passing through the marketplace.
He said, "Don't ask me, ask the donkey!"
They said, "This is strange!"
Nasruddin said, "There is nothing strange. This donkey is so stubborn that whenever I try to direct him he gives me such a fight -- he won't go that way. So when I am alone on the road I beat him and I take him to the place where I want to go, but in a marketplace people gather and a crowd starts laughing at me:'Your own donkey and you are not the master of it!' And the more he sees the crowd the more stubborn he becomes. So I have learned one lesson: that when passing through the marketplace I simply go wherever he is going. Outside the town I will see to the fool, but in the marketplace I allow him to lead me. That at least gives a false impression to the whole town that I am the master!"
That's the way of the mind.
Mulla Nasruddin was telling his son, "Sit silently don't make noise!"
But the son was not listening. The more he was telling him to sit silently, not to make noise and to obey his father, the more rebellious the child was being.
Finally Nasruddin said, "Okay, now disobey me and let me see how you can disobey this order! Disobey me -- this is my order! And now let me see how you can disobey me."
This is the strategy of the mind; the mind knows. First it tries to overpower the heart; if it cannot, then it says to itself, "Let us try -- what is wrong with it? We have tried so many things."
But, Uli, something deep down of which you are not clearly aware was pulling you into sannyas. It is a magnetic force. Certainly you are in it in spite of your mind, but not in spite of your heart, otherwise what has happened would not have happened at all.
You say: BUT THE VERY DAY AFTER DARSHAN EVERYTHING CHANGED.
That shows that the heart bloomed, flowered. For the first time something of the heart has been heard. For the first time you have given it a chance. For the first time you have listened to love rather than logic. For the first time you have been a little poetic rather than just a thinker. For the first time you have put aside all your arithmetic and you have taken a jump into something mysterious, incalculable. For the first time you have not been calculative.
You say: NOW I FEEL YOU IN MY HEART STRONGER AND STRONGER.
The seed must have been there, but you cannot see the seed. When it starts sprouting, then you can see it. When leaves start coming out of the soil, then it becomes visible. But without the seed the leaves cannot come. Now you are seeing the leaves; retrospectively they are proof enough that there must have been a seed. You were unaware of it; now those leaves are making you aware of it.
Next: Chapter 12: The Heart Always Knows, Question 4
Energy Enhancement Enlightened Texts Zen Walking in Zen, Sitting in Zen
Chapter 12:
Osho - Talks on Zen: Walking in Zen, Sitting in Zen, Chapter 12: The Heart Always Knows, Question 1, THE BUDDHA SAID, 'IF YOU WANT TO SEE, SEE AT ONCE. DON'T LET THE MIND ENTER INTO IT.' CAN YOU TELL US MORE ABOUT 'SEEING'? at energyenhancement.org
Osho - Talks on Zen: Walking in Zen, Sitting in Zen, Chapter 12: The Heart Always Knows, Question 2, I HAVE FOUR SPECIALTIES: I SLEEP VERY DEEPLY IN YOUR DISCOURSE, I EAT LOTS OF CHOCOLATE AND ICE CREAM, I AM A GERMAN GIRL AND I AM FOOLING AROUND WITH AN INDIAN SWAMI. CAN I GET ENLIGHTENED? at energyenhancement.org
Osho - Talks on Zen: Walking in Zen, Sitting in Zen, Chapter 12: The Heart Always Knows, Question 3, I TOOK SANNYAS OUT OF THE WRONG REASONS, NOT OUT OF THE HEART. I HAD THOUGHT,
Osho - Talks on Zen: Walking in Zen, Sitting in Zen, Chapter 12: The Heart Always Knows, Question 4, TWEARING THE MALA IS NO LONGER A SACRIFICE BUT A GRACE AND A PLEASURE at energyenhancement.org
Osho - Talks on Zen: Walking in Zen, Sitting in Zen, Chapter 12: The Heart Always Knows, Question 5, EVEN SOME OLD PROBLEMS JUST DISAPPEARED at energyenhancement.org
Osho - Talks on Zen: Walking in Zen, Sitting in Zen, Chapter 12: The Heart Always Knows, Question 6, WHAT DO YOU SAY TO A MIND WHICH GOES ON THINKING IN FOUR DIFFERENT LANGUAGES? (PERSIAN, ENGLISH, FRENCH, GERMAN.) at energyenhancement.org
Osho - Talks on Zen: Walking in Zen, Sitting in Zen, Chapter 12: The Heart Always Knows, Question 7, WHY AM I SO MUCH AFRAID OF DEATH? at energyenhancement.org
Osho - Talks on Zen: Walking in Zen, Sitting in Zen, Chapter 12: The Heart Always Knows, Question 8, WHAT DO YOU DO FOR EXERCISE? at energyenhancement.org
Osho - Talks on Zen: Walking in Zen, Sitting in Zen, Chapter 12: The Heart Always Knows, Question 9, ARE THERE REALLY ANY COINCIDENCES? at energyenhancement.org