OSHO
ZEN
WALKING IN ZEN, SITTING IN ZEN
Chapter 12: The Heart Always Knows
Question 9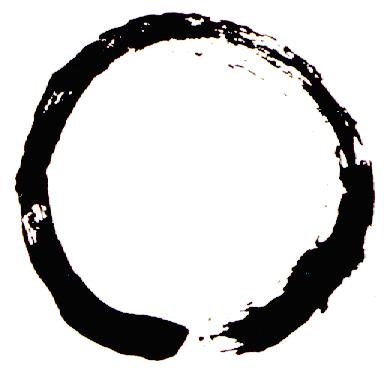 Energy Enhancement Enlightened Texts Zen Walking in Zen, Sitting in Zen
The last question
Question 9
OSHO,
ARE THERE REALLY ANY COINCIDENCES?
Prem Doug,
MAN WHILE HE IS UNCONSCIOUS lives only in coincidences; his life consists of only coincidences and nothing else. The unconscious life is an accidental life.
Only the conscious man goes beyond the accidental and enters into the intrinsic. The conscious man transcends coincidences. Without being totally conscious you are a victim of all kinds of unknown forces that surround you. You don't know why things are happening to you, why you have done this and why not that, why you have chosen this and why not that.
When I passed my matriculation and went to university I wanted to fill in my form, but I had no fountain pen with me. So I asked the next student who was filling in his form, "Will you be kind enough to give me your fountain pen so that I can fill in my form?"
He was very happy and willing. He said, "First you fill in your form."
I filled in my form. I said, "Why did you want me to fill in my form first?"
He said, "Because I cannot decide what subjects to take." He looked at my form and whatsoever subjects I had taken he filled in the same subjects.
I said, "Are you mad or something?"
He said, "It does not matter. It is all the same to me. Whether I read philosophy or politics or economics is all the same to me. I had to copy somebody's form; you are as good as anybody." He said, "In fact, I have been passing all my examinations by copying other people's answers. I don't know how I have passed the matriculation. "
Now this man is now a professor of philosophy. What will you call it? Just a coincidence, accidental. I might have been just a few minutes late that day and he would have never been a professor of philosophy. I may have had a fountain pen; he would have never been a professor of philosophy. He may have copied from somebody else; then he would have been a professor of politics or economics or who knows what.
One Jewish novelist writes: "My father was traveling in a train; the train was late. It arrived in the middle of the night somewhere in Russia." He was hungry and cold; it was a cold Russian night, snow was falling. He rushed to find out whether he could get some coffee or something hot to drink.
The woman who owned the restaurant was just closing. He pleaded, he said, "Just five minutes. Give me two cups of coffee -- I am tired and I am hungry. And if you can give me something to eat I will be grateful."
The woman opened the door again -- she was just going to lock up -- poured coffee, gave him something to eat. And of course they started talking, and the woman asked from where he was coming -- the usual conversation with a stranger -- "And where are you going to stay?" And the woman said, "It is good that you arrived right in time because now the taxis have all left -- the train was so late. And we were not hoping -- from this train nobody ever comes. So please come in my car and I will drive you wherever you want."
The man said, "I don't know where to go. You tell me some good hotel."
The woman said, "Hotels there are but no good hotel. And they will all be closed. It will be better if you come with me and rest at my place. In the morning you can find the hotel."
And the man, of course, very gratefully agreed. And this is how the story begins. They fall in love... and then you can develop the whole story yourself.
Now this Jewish novelist says: "If the train had not been late I would not have been born at all. If the train was a little more late I would have missed again, I would not have been born. If the woman had been a little hardhearted and had refused to open the restaurant again, I would not have been born at all. If the woman had left my father at some hotel, the story would have ended then and there. But he stayed with the woman; the woman was a widow. In the morning she invited him for breakfast, and one thing led to another.
This is how ordinary life is.
Prem Doug, unconscious man lives in coincidences; he is accidental.
Vidhana has written to me: "Osho, I would like you to know that sometimes meditation can be very dangerous. I was doing a visualization technique: imagining I was a tree. I was imagining what kind of roots I had, what color and texture I was, which kind of leaves I had, and there I was swaying in the breeze... when suddenly a dog came trotting along and pissed on my leg."
Now Vidhana thinks the dog knows that he is visualizing, that he is thinking he is a tree. The dog must have been as mad as you are, otherwise dogs don't get so easily deceived -- very difficult to deceive dogs!
It is said when Columbus saw, after three months, the leaves, green leaves floating in the ocean, he was tremendously happy. But his biographers say that was nothing, you should have seen his dog! He was jumping! For three months.... Think of the dog, poor dog -- no tree. That is celibacy! If the dog were an Indian he would have been a mahatma!
A black man, an Arab and a Jew are walking together in the desert. Suddenly a horrible witch appears in front of them, riding a dragon. As they beg for their lives, the witch softens.
"Okay," she says, "if the length of your pricks, added together, measures exactly one meter, I'll spare your lives."
The black man takes his prick out -- seventy-five centimeters. The Arab measures his prick -- twenty-four and a half centimeters. With trembling hands, the Jew takes off his trousers and what a relief -- exactly half a centimeter. As they happily part from the witch, the black brags, "Ah, you are lucky you had a black with you -- seventy-five centimeters!"
"Nonsense," says the Arab. "It was my prick, the gift of Allah, that saved us!"
"That's what you think!" says the Jew.'What would have happened if she hadn't turned me on?"
Next: Chapter 13: Light In The Seed, Question 1
Energy Enhancement Enlightened Texts Zen Walking in Zen, Sitting in Zen
Chapter 12:
Osho - Talks on Zen: Walking in Zen, Sitting in Zen, Chapter 12: The Heart Always Knows, Question 1, THE BUDDHA SAID, 'IF YOU WANT TO SEE, SEE AT ONCE. DON'T LET THE MIND ENTER INTO IT.' CAN YOU TELL US MORE ABOUT 'SEEING'? at energyenhancement.org
Osho - Talks on Zen: Walking in Zen, Sitting in Zen, Chapter 12: The Heart Always Knows, Question 2, I HAVE FOUR SPECIALTIES: I SLEEP VERY DEEPLY IN YOUR DISCOURSE, I EAT LOTS OF CHOCOLATE AND ICE CREAM, I AM A GERMAN GIRL AND I AM FOOLING AROUND WITH AN INDIAN SWAMI. CAN I GET ENLIGHTENED? at energyenhancement.org
Osho - Talks on Zen: Walking in Zen, Sitting in Zen, Chapter 12: The Heart Always Knows, Question 3, I TOOK SANNYAS OUT OF THE WRONG REASONS, NOT OUT OF THE HEART. I HAD THOUGHT,
Osho - Talks on Zen: Walking in Zen, Sitting in Zen, Chapter 12: The Heart Always Knows, Question 4, TWEARING THE MALA IS NO LONGER A SACRIFICE BUT A GRACE AND A PLEASURE at energyenhancement.org
Osho - Talks on Zen: Walking in Zen, Sitting in Zen, Chapter 12: The Heart Always Knows, Question 5, EVEN SOME OLD PROBLEMS JUST DISAPPEARED at energyenhancement.org
Osho - Talks on Zen: Walking in Zen, Sitting in Zen, Chapter 12: The Heart Always Knows, Question 6, WHAT DO YOU SAY TO A MIND WHICH GOES ON THINKING IN FOUR DIFFERENT LANGUAGES? (PERSIAN, ENGLISH, FRENCH, GERMAN.) at energyenhancement.org
Osho - Talks on Zen: Walking in Zen, Sitting in Zen, Chapter 12: The Heart Always Knows, Question 7, WHY AM I SO MUCH AFRAID OF DEATH? at energyenhancement.org
Osho - Talks on Zen: Walking in Zen, Sitting in Zen, Chapter 12: The Heart Always Knows, Question 8, WHAT DO YOU DO FOR EXERCISE? at energyenhancement.org
Osho - Talks on Zen: Walking in Zen, Sitting in Zen, Chapter 12: The Heart Always Knows, Question 9, ARE THERE REALLY ANY COINCIDENCES? at energyenhancement.org