OSHO
ZEN
WALKING IN ZEN, SITTING IN ZEN
Chapter 13: Light In The Seed
Question 5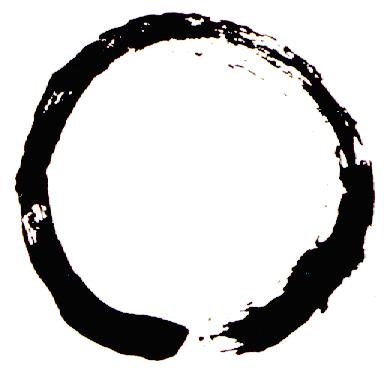 Energy Enhancement Enlightened Texts Zen Walking in Zen, Sitting in Zen
The fifth question
Question 5
OSHO,
DO YOU USE YOUR MIND WHEN YOU SPEAK IN DISCOURSE?
Prashant,
WHAT DISCOURSE? You call this discourse? And what mind? One can easily see that whatsoever I utter is absolutely mindless. I am a madman. What mind?
One madman came to the house of another madman and knocked at the door. The man opened the window from above and shouted down, "I'm not at home!" The madman below looked up and said, "Well, then I'm glad I didn't come!"
Next: Chapter 13: Light In The Seed, Question 6
Energy Enhancement Enlightened Texts Zen Walking in Zen, Sitting in Zen
Chapter 13:
Osho - Talks on Zen: Walking in Zen, Sitting in Zen, Chapter 13: Light In The Seed, Question 1, HOW CAN I BECOME A LIGHT UNTO MYSELF? at energyenhancement.org
Osho - Talks on Zen: Walking in Zen, Sitting in Zen, Chapter 13: Light In The Seed, Question 2, WILL SURRENDER HAPPEN ONLY WHEN I AM READY TO DIE FOR YOU? at energyenhancement.org
Osho - Talks on Zen: Walking in Zen, Sitting in Zen, Chapter 13: Light In The Seed, Question 3, I STILL DON'T ACCEPT MYSELF. WHY NOT? at energyenhancement.org
Osho - Talks on Zen: Walking in Zen, Sitting in Zen, Chapter 13: Light In The Seed, Question 4, HOW MANY BRITISH LADIES ARE HERE? at energyenhancement.org
Osho - Talks on Zen: Walking in Zen, Sitting in Zen, Chapter 13: Light In The Seed, Question 5, DO YOU USE YOUR MIND WHEN YOU SPEAK IN DISCOURSE? at energyenhancement.org
Osho - Talks on Zen: Walking in Zen, Sitting in Zen, Chapter 13: Light In The Seed, Question 6, WILL YOU PLEASE TELL A FEW JOKES ABOUT THE PORTUGUESE? WE POOR PORTUGUESE SANNYASINS FEEL COMPLETELY IGNORED BY YOU at energyenhancement.org