OSHO
ZEN
WALKING IN ZEN, SITTING IN ZEN
Chapter 14: Don't Abandon Existence
Question 3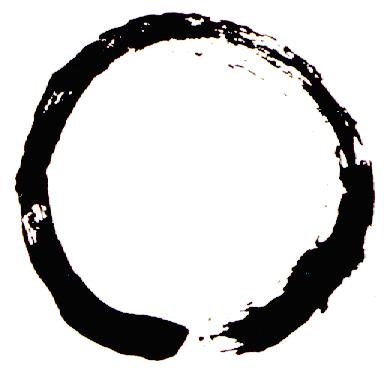 Energy Enhancement Enlightened Texts Zen Walking in Zen, Sitting in Zen
The third question
Question 3
OSHO,
I KNOW THAT YOU HAVE LEFT ONE BRITISH LADY OUT OF YOUR ACCOUNT. WHY?
Vivek,
YES I TOO AM AWARE that I have left one person out of the account and I think everybody else is also aware of it. That person is "Proper" Sagar. But I had to leave him out -- he is too proper! He is a category in himself; he cannot be put with others. Moreover, he is really a gentleman.
Somendra I can count with ladies -- he is an energy phenomenon, a Holy Ghost type! Now nobody knows who the Holy Ghost is, male or female; you can put him here or there. So Somendra can be counted anywhere. But Sagar is too proper a British gentleman, that's why I left him out. And, moreover, I thought there was no need to tell you his name -- everybody knows anyway. Secondly: even if I had counted him he would have missed the joke!
Mulla Nasruddin was brought to court. He was accused of telling a joke to his wife. When she heard the joke, said the police report, she exploded into laughter and laughed so hard that she died.
"I don't believe it," said the judge, who was a proper Englishman. "Tell the joke!"
Mulla tried to refuse, but the Englishman insisted "Tell the joke! I order you!"
So he told the joke and everybody exploded into laughter, and one by one they all died laughing -- except the Englishman, who died one week later!
Next: Chapter 14: Don't Abandon Existence, Question 4
Energy Enhancement Enlightened Texts Zen Walking in Zen, Sitting in Zen
Chapter 14:
Osho - Talks on Zen: Walking in Zen, Sitting in Zen, Chapter 14: Don't Abandon Existence, Question 1, IS IT NOT NECESSARY TO DESIRE, TO LONG AND TO SEEK TRUTH AND AVOID THE UNTRUE, TO SEEK TRUTH AND RENOUNCE THE FALSE? at energyenhancement.org
Osho - Talks on Zen: Walking in Zen, Sitting in Zen, Chapter 14: Don't Abandon Existence, Question 2, MUCH OF MY CATHOLIC MIND HAS BEEN TENSE WITH STR4UGGLE FOR POWER, APPROVAL, LOVE, SEXC. MEDITATION STIRS UP FRUSTRATION. WHAT IS 'JUST LOOKING'? at energyenhancement.org
Osho - Talks on Zen: Walking in Zen, Sitting in Zen, Chapter 14: Don't Abandon Existence, Question 3, I KNOW THAT YOU HAVE LEFT ONE BRITISH LADY OUT OF YOUR ACCOUNT. WHY? at energyenhancement.org
Osho - Talks on Zen: Walking in Zen, Sitting in Zen, Chapter 14: Don't Abandon Existence, Question 4, I BELIEVE THAT YOU ARE ONE OF THE GREATEST MEN WHO HAS EVER LIVED. AM I RIGHT? at energyenhancement.org
Osho - Talks on Zen: Walking in Zen, Sitting in Zen, Chapter 14: Don't Abandon Existence, Question 5, DID GAUTAM THE BUDDHA AND JESUS THE CHRIST HAVE ANY IDEA THAT YOU WOULD BE HERE ONE DAY ON EARTH? at energyenhancement.org
Osho - Talks on Zen: Walking in Zen, Sitting in Zen, Chapter 14: Don't Abandon Existence, Question 6, DEAR-A OSHO-A, I DIG-A IT A LOT-A. IT WAS-A FAR OUT-A. CAN YOU-A LAY-A SOME-A MORE-A ON US-A? YOU ARE OUT-A SIGHT-A! LIKE-A THANK YOU A LOT-A! P.S.-A: YOU SEE-A, I AM-A AMERICAN-ITALIANO -- A REAL MESS-A! at energyenhancement.org
Osho - Talks on Zen: Walking in Zen, Sitting in Zen, Chapter 14: Don't Abandon Existence, Question 7, WHAT IS REINCARNATION? at energyenhancement.org
Osho - Talks on Zen: Walking in Zen, Sitting in Zen, Chapter 14: Don't Abandon Existence, Question 8, HOW ABOUT SOME GOOD JEWISH JOKES? I LOVE TO LAUGH AT MYSELF! at energyenhancement.org
Osho - Talks on Zen: Walking in Zen, Sitting in Zen, Chapter 14: Don't Abandon Existence, Question 9, I HAVE BEEN HERE IN THE EAST FOR EIGHT YEARS NOW AND I KEEP FALLING MORE AND MORE LAZY. WHY? at energyenhancement.org
Osho - Talks on Zen: Walking in Zen, Sitting in Zen, Chapter 14: Don't Abandon Existence, Question 10, WHY AM I AFRAID TO ASK MY REAL QUESTIONS? at energyenhancement.org