OSHO
ZEN
WALKING IN ZEN, SITTING IN ZEN
Chapter 14: Don't Abandon Existence
Question 6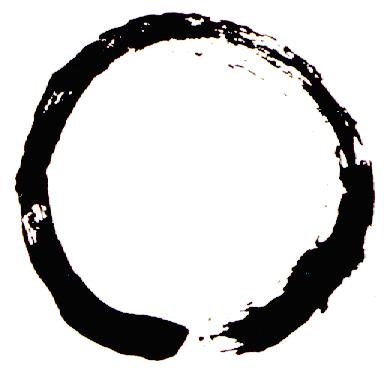 Energy Enhancement Enlightened Texts Zen Walking in Zen, Sitting in Zen
The sixth question
Question 6
DEAR-A OSHO-A,
I DIG-A IT A LOT-A.
IT WAS-A FAR OUT-A.
CAN YOU-A LAY-A SOME-A MORE-A ON US-A?
YOU ARE OUT-A SIGHT-A!
LIKE-A THANK YOU A LOT-A!
P.S.-A: YOU SEE-A, I AM-A AMERICAN-ITALIANO --
A REAL MESS-A!
Prem Patipada,
I KNOW, because just the other day somebody was talking about you.
A swami was saying to another swami, "Boy, she is a high explosive girl!"
"High explosive girl?"
"Yes, dangerous when dropped!"
Italian plus American -- it is the most dangerous combination.
"That wasn't your daughter screaming," the Italian told the horny broad's father when he came down to the living room with a loaded shotgun. "That was me!"
You get it? Let me repeat it: "That wasn't your daughter screaming," the Italian told the horny broad's father when he came down to the living room with a loaded shotgun, "That was me!"
An Englishman sits down beside a beautiful blonde Italian girl in a pub. After a few drinks she says to the Englishman, "Amore, I love you."
"I love you, too," he replies hesitatingly and a little embarrassed.
"I love you three," says the Italian girl.
A week before the wedding the young Italian girl came to her mother in tears. "I'm so afraid about getting married," she said. "I'm afraid I won't be able to please my sweetheart."
Her mother, who wanted to make the girl's trials easier, undertook to explain to her the secrets of married life. With some hesitation she began to explain to the girl what she would have to go through.
"Oh, that doesn't bother me, mother," said the daughter. "I can screw all right, but I can't cook!"
Roberto and his over-developed wife were sitting in the stands waiting for the football game to begin. A friend walked over, said, "Hello, Roberto," gave his wife's breasts a little squeeze, and walked away.
A few minutes later another guy walked over, said, "Hello, Roberto," fondled the wife's breasts, and walked on. This strange sequence of events went on for some time.
Finally a man sitting next to Roberto spoke up: "Listen, pal, it's none of my business, but isn't it a little odd? At least twelve guys came by, said hello to you, and then grabbed your wife by the breasts. What's the story?"
Roberto looked at him and moaned, "What-a can-a I do? If-a I leave-a her-a at home, she-a sleeps with-a everybody-a!"
Streetcorner hood: "You want a little action, honey?"
Italian girl: "How dare you speak to a strange girl like that? A strange girl who lives at 22 Mulberry Street, telephone, Algonquin 55857."
Patipada, will it do, or you want some more-a?
It is good. I am happy that you are enjoying both worlds together, the Italian and the American, you are doubly blessed.
Patipada is really a beautiful woman, very courageous; she wants, and also knows how, to live dangerously. And they are always to my liking -- the people who want, and are ready, to live dangerously. Patipada is almost a crazy girl, but if a woman is a real woman she is a little crazy! If she is not a little crazy she is cold, she is half-dead.
That's why I am joking so much about English ladies -- they are half-dead. Italian women are so alive! For centuries Italy has been fortunate in a way. Since the days of the Roman Empire, Italy is the only country which has never been very repressive. The Romans were never phony spiritual people, never; never for a single period did they become so-called holy people. They were very earthly people and that has remained in the Italian blood even now. Even the Catholic Church has not been able to corrupt them very much, although the Vatican is there. But the Italians are incorruptible -- they corrupt the Pope!
I like that quality of earthiness, that smell of earth that makes people alive.
I have chosen a few of the Italians as my mediums. Now many ugly women, flat-chested women, go on writing letters to me. It has now reached epidemic proportions: "Osho, it seems we can never be your mediums -- we are ugly and flat-chested!"
Don't be worried. You will have your reward in the other world. You can't have both worlds. To be a medium a woman at least has to look like a woman! The day I start choosing flat-chested women, then why not choose men? What is wrong with them? Just a little bit of difference -- a difference of little tits and bits So please stop writing such letters to me. I may be enlightened but I am not so enlightened -- I still have some aesthetic sense! When I choose a woman I choose a woman! At least she should look like a woman! And I have to see those mediums every day.... And I am finished with all my karmas so I am not ready to suffer anymore -- enough is enough! I have suffered a lot in my past lives -- I have suffered many flat-chested women.
But you should be happy that I will try in every possible way that you become enlightened in this life so that you need not come again and torture people. I will send you to the farther shore -- let the saints suffer! So in that way you are fortunate. My mediums may have to come back -- some other enlightened person may need them -- but you, rest assured, this is your last life. I am going to finish you! So you be happy on that account. And you will be immensely rewarded in the other world.
That's why Jesus goes on saying.... Look at his Beatitudes. He never said, "Blessed are the rich," he said, "Blessed are the poor." Why? -- because the poor need consolation. He never said, "Blessed are the successful," he said, "Blessed are the meek." Those meek people, poor people, they need some consolation -- they will inherit the kingdom of God.
And I say to you: Blessed are the flat-chested for theirs is the kingdom of God... but please, leave the earth alone!
Next: Chapter 14: Don't Abandon Existence, Question 7
Energy Enhancement Enlightened Texts Zen Walking in Zen, Sitting in Zen
Chapter 14:
Osho - Talks on Zen: Walking in Zen, Sitting in Zen, Chapter 14: Don't Abandon Existence, Question 1, IS IT NOT NECESSARY TO DESIRE, TO LONG AND TO SEEK TRUTH AND AVOID THE UNTRUE, TO SEEK TRUTH AND RENOUNCE THE FALSE? at energyenhancement.org
Osho - Talks on Zen: Walking in Zen, Sitting in Zen, Chapter 14: Don't Abandon Existence, Question 2, MUCH OF MY CATHOLIC MIND HAS BEEN TENSE WITH STR4UGGLE FOR POWER, APPROVAL, LOVE, SEXC. MEDITATION STIRS UP FRUSTRATION. WHAT IS 'JUST LOOKING'? at energyenhancement.org
Osho - Talks on Zen: Walking in Zen, Sitting in Zen, Chapter 14: Don't Abandon Existence, Question 3, I KNOW THAT YOU HAVE LEFT ONE BRITISH LADY OUT OF YOUR ACCOUNT. WHY? at energyenhancement.org
Osho - Talks on Zen: Walking in Zen, Sitting in Zen, Chapter 14: Don't Abandon Existence, Question 4, I BELIEVE THAT YOU ARE ONE OF THE GREATEST MEN WHO HAS EVER LIVED. AM I RIGHT? at energyenhancement.org
Osho - Talks on Zen: Walking in Zen, Sitting in Zen, Chapter 14: Don't Abandon Existence, Question 5, DID GAUTAM THE BUDDHA AND JESUS THE CHRIST HAVE ANY IDEA THAT YOU WOULD BE HERE ONE DAY ON EARTH? at energyenhancement.org
Osho - Talks on Zen: Walking in Zen, Sitting in Zen, Chapter 14: Don't Abandon Existence, Question 6, DEAR-A OSHO-A, I DIG-A IT A LOT-A. IT WAS-A FAR OUT-A. CAN YOU-A LAY-A SOME-A MORE-A ON US-A? YOU ARE OUT-A SIGHT-A! LIKE-A THANK YOU A LOT-A! P.S.-A: YOU SEE-A, I AM-A AMERICAN-ITALIANO -- A REAL MESS-A! at energyenhancement.org
Osho - Talks on Zen: Walking in Zen, Sitting in Zen, Chapter 14: Don't Abandon Existence, Question 7, WHAT IS REINCARNATION? at energyenhancement.org
Osho - Talks on Zen: Walking in Zen, Sitting in Zen, Chapter 14: Don't Abandon Existence, Question 8, HOW ABOUT SOME GOOD JEWISH JOKES? I LOVE TO LAUGH AT MYSELF! at energyenhancement.org
Osho - Talks on Zen: Walking in Zen, Sitting in Zen, Chapter 14: Don't Abandon Existence, Question 9, I HAVE BEEN HERE IN THE EAST FOR EIGHT YEARS NOW AND I KEEP FALLING MORE AND MORE LAZY. WHY? at energyenhancement.org
Osho - Talks on Zen: Walking in Zen, Sitting in Zen, Chapter 14: Don't Abandon Existence, Question 10, WHY AM I AFRAID TO ASK MY REAL QUESTIONS? at energyenhancement.org