OSHO
ZEN
WALKING IN ZEN, SITTING IN ZEN
Chapter 14: Don't Abandon Existence
Question 7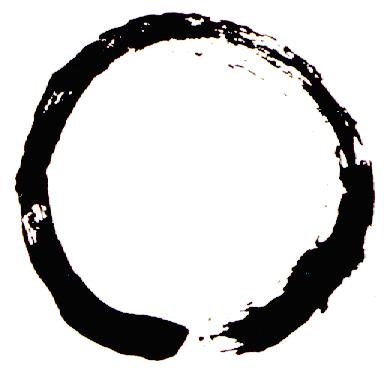 Energy Enhancement Enlightened Texts Zen Walking in Zen, Sitting in Zen
The seventh question
Question 7
OSHO, WHAT IS REINCARNATION?
Sangeet,
I WILL TELL YOU a small story that will explain my attitude towards reincarnation.
Surmano explains to the rabbi the theory of reincarnation: "Let's say, your holiness, that you die tomorrow. A flower blooms on your grave after a few days. A cow comes and eats the flower. The next morning the cow has a good shit. I go for a walk, see the shit and say, "Ah, your holiness, you haven't changed a bit!' "
Next: Chapter 14: Don't Abandon Existence, Question 8
Energy Enhancement Enlightened Texts Zen Walking in Zen, Sitting in Zen
Chapter 14:
Osho - Talks on Zen: Walking in Zen, Sitting in Zen, Chapter 14: Don't Abandon Existence, Question 1, IS IT NOT NECESSARY TO DESIRE, TO LONG AND TO SEEK TRUTH AND AVOID THE UNTRUE, TO SEEK TRUTH AND RENOUNCE THE FALSE? at energyenhancement.org
Osho - Talks on Zen: Walking in Zen, Sitting in Zen, Chapter 14: Don't Abandon Existence, Question 2, MUCH OF MY CATHOLIC MIND HAS BEEN TENSE WITH STR4UGGLE FOR POWER, APPROVAL, LOVE, SEXC. MEDITATION STIRS UP FRUSTRATION. WHAT IS 'JUST LOOKING'? at energyenhancement.org
Osho - Talks on Zen: Walking in Zen, Sitting in Zen, Chapter 14: Don't Abandon Existence, Question 3, I KNOW THAT YOU HAVE LEFT ONE BRITISH LADY OUT OF YOUR ACCOUNT. WHY? at energyenhancement.org
Osho - Talks on Zen: Walking in Zen, Sitting in Zen, Chapter 14: Don't Abandon Existence, Question 4, I BELIEVE THAT YOU ARE ONE OF THE GREATEST MEN WHO HAS EVER LIVED. AM I RIGHT? at energyenhancement.org
Osho - Talks on Zen: Walking in Zen, Sitting in Zen, Chapter 14: Don't Abandon Existence, Question 5, DID GAUTAM THE BUDDHA AND JESUS THE CHRIST HAVE ANY IDEA THAT YOU WOULD BE HERE ONE DAY ON EARTH? at energyenhancement.org
Osho - Talks on Zen: Walking in Zen, Sitting in Zen, Chapter 14: Don't Abandon Existence, Question 6, DEAR-A OSHO-A, I DIG-A IT A LOT-A. IT WAS-A FAR OUT-A. CAN YOU-A LAY-A SOME-A MORE-A ON US-A? YOU ARE OUT-A SIGHT-A! LIKE-A THANK YOU A LOT-A! P.S.-A: YOU SEE-A, I AM-A AMERICAN-ITALIANO -- A REAL MESS-A! at energyenhancement.org
Osho - Talks on Zen: Walking in Zen, Sitting in Zen, Chapter 14: Don't Abandon Existence, Question 7, WHAT IS REINCARNATION? at energyenhancement.org
Osho - Talks on Zen: Walking in Zen, Sitting in Zen, Chapter 14: Don't Abandon Existence, Question 8, HOW ABOUT SOME GOOD JEWISH JOKES? I LOVE TO LAUGH AT MYSELF! at energyenhancement.org
Osho - Talks on Zen: Walking in Zen, Sitting in Zen, Chapter 14: Don't Abandon Existence, Question 9, I HAVE BEEN HERE IN THE EAST FOR EIGHT YEARS NOW AND I KEEP FALLING MORE AND MORE LAZY. WHY? at energyenhancement.org
Osho - Talks on Zen: Walking in Zen, Sitting in Zen, Chapter 14: Don't Abandon Existence, Question 10, WHY AM I AFRAID TO ASK MY REAL QUESTIONS? at energyenhancement.org