OSHO
ZEN
WALKING IN ZEN, SITTING IN ZEN
Chapter 15: So Lost And So At Home
Question 5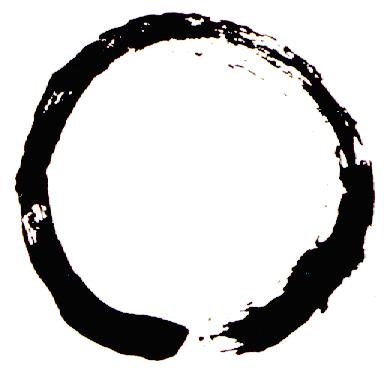 Energy Enhancement Enlightened Texts Zen Walking in Zen, Sitting in Zen
The fifth question
Question 5
ARE CHILDREN REALLY SO INTELLIGENT, OSHO, AS YOU ALWAYS SAY THEY ARE?
THEY ARE FAR MORE INTELLIGENT than I say they are. Every child is born absolutely intelligent because there is nothing to distract his intelligence. He has no prejudices to make him unintelligent, he has no information to make him unintelligent -- he has no knowledge yet. Even if he wants to he cannot function in a knowledgeable way. How can he be stupid?
Stupidity needs a few qualifications. You have to go to the school, to the college, to the university. Stupidity needs a few degrees: you have to have M.A.s, M.Sc.s, Ph.D.s, D.Litt.s. Stupidity depends on knowledgeability: the more knowledgeable you are the less intelligence is needed because knowledge starts functioning as a substitute. You can depend on knowledge. Why bother? -- you can simply look into the memory and the answer is there.
But the child has no memory, he has no ready-made answer. Whenever there is a problem he has to face the problem, he has to encounter it. He has to respond, he cannot react. And to be responsive is to be intelligent. He functions from a state of not-knowing. That's why I say every child is born intelligent.
But almost everybody dies stupid because this whole life is structured in such a way that it is impossible to remain intelligent -- almost impossible. The trap is such that only very few people have been able to escape from it. And the trap gives you all kinds of comforts, conveniences. It is supported by the government, by the religion, by the society; it has all the supports.
The day I resigned my post of professor in a university I burned all my certificates. A friend used to live with me; he said,'What are you doing? If you have resigned.... I don't agree that you have done the right thing, but burning your certificates is absolutely unnecessary. You may need them some day; keep them. What is wrong in keeping them? You have such a big library -- they won't take up much space, just a small file will be enough. And if you cannot keep them, I will keep them; you just give them to me. Some day you may need them."
I said, "I am finished with all this stupidity. I want to burn all the bridges. And I will never need them because I never look back and I never go back. I am finished with it. It was all nonsense and I have been in it enough."
But I had not compromised with any vested interest; that's why I had to resign: because I was not teaching what I was supposed to teach. In fact I was doing just the opposite. So many complaints against me reached the Vice-Chancellor that finally he gathered courage to call me. He never used to call me because to call me was an encounter! Finally he called me and he said, "Just look -- all these complaints are here."
I said, "There is no need to bother about the complaints -- here is my resignation."
He said,'What are you saying? I am not saying that you should resign!"
I said, "You are not saying it, but I am resigning because I can only do the things that I want to do. If any imposition on me is there, if any kind of pressure is put on me, I am not going to be here even for a single moment. This is my resignation and I will never enter this building again."
He could not believe it! I left his office; he came running after me. When I was getting into my car he said, "Wait! What is the hurry? Ponder over it!"
I said, "I never ponder over anything. I was doing the right thing. And if there are complaints -- and of course I know there are complaints -- there must be, because I am not teaching what your stupid syllabus binds me to teach, I am teaching something else. I am not talking about philosophy, I am talking against philosophy, because to me the whole project of philosophy is a sheer stupid exercise in futility. It has not given a single conclusion to humanity. It has been a long, long unnecessary journey and wastage. It is time we should drop the very subject completely. Either a person should be a scientist or he should be a mystic; there is no other way. A scientist experiments with objects and the mystic experiments with his subjectivity. Both are scientists in a way: one is of the outer, the other is of the inner. And the philosopher is nowhere; he is in a limbo. He is neither man nor woman, he is neither here nor there. He is impotent, hence he has not been able to contribute anything. So I cannot teach philosophy -- I will go on sabotaging it. I was just waiting -- whenever you called me I had to resign immediately."
It was very difficult to get out of it because all my friends came to persuade me, the professors came to persuade me, all my relatives tried to persuade me: "What are you doing?" Even the Education Minister phoned me: "Don't do such a thing. I know that your ways are a little strange, but we will tolerate. You continue. Don't take any note of the complaints. Complaints have been coming to me too, but I am not taking any notice of them. We don't want to lose you."
I said, "That is not the point. Once I have finished with something I am finished with it. Now no pressure can bring me back."
It was very difficult for me to be at school because I could see the stupidity of the teachers. And they used to get angry; they used to think that I was trying to be mischievous. I was not trying to be mischievous, I was simply trying to show them that this was all nonsense that they were teaching! It had no concern with life.
My geography teacher used to talk about places. I told him, "I am never going to visit these places so why should I remember them? Now how can I be concerned with Constantinople or Timbuktu? Whether they are or are not is irrelevant! All that I want to know is where I am right now -- you tell me this!"
He was almost dumb. He said,'Where you are right now... ? No student has ever asked me, and I have been teaching geography my whole life!"
I said, "Then you never had a single student. I want to know where I am right now. My whole concern is now and here."
My history teacher used to teach me about stupid kings and their names and I said, "I am not going to memorize them. Why? Why, what have they done for me? They didn't even know my name so why should I remember their names? It should be a give-and-take. Now this Nadir Shah and this Tamburlaine and this Genghis Khan, what have they done?"
But this is how we go on imposing stupid, unnecessary information. And the load becomes heavier. The person who carries the biggest load earns the biggest rewards; naturally, when stupidity is rewarded you settle for it. Intelligence is punished.
I was punished so much -- you cannot imagine how much I was punished. From my primary school up to the university I was continuously punished and nobody was ever able to tell me why they were punishing me. It was almost always the case that I would be standing outside the classroom; it was very rare for me to sit inside the classroom. But that exercise has helped me: I have done so much exercise walking outside a classroom that now I need not do anything. I have done enough!
Whenever my headmaster used to come on his rounds I was the only person who was always walking in the corridor. Whenever he would not see me he would come to my class and say, "What is the matter? What are you doing inside?"
I said, "I don't know. I myself am puzzled because a single question and the teacher will say,'You go out! Unless you stop asking you cannot come in.' " And it was a good excuse for me to be outside in the air. And that was so beautiful to be outside with the birds and with the trees. So whenever I wanted to go out, just a question, any question would do -- any question that was unanswerable!
I was turned out of one college, expelled from this university and that university. One university accepted me, but accepted with the condition that I would not ask any questions.
I said, "I can accept that, but then you have to do one thing: that I will not have to go to the classes, because if I am in class and if the professor says something stupid, I will not be able to resist myself -- the temptation will be too great -- and there will be an argument and I will forget all about the promise I have given that I will not ask questions. So you have to give me permission that I need not attend classes and also that I will be given permission to appear in the examination without fulfilling the absolutely necessary requirement of being in class for at least seventy-five percent of the time."
He said, "That is my promise."
And I was so happy! For two years I simply never turned up at the college, I came only when there was an examination.
And the principal said, "You are a strange man! I was thinking that you may not come once in a while, but for two years I have not seen you at all!"
I was even sending my fee by post because I said, "Even with the head clerk, giving the fee or saying hello, something may happen! He may ask,'How are you?' and that's enough. You know me! You just ask,'How are you?' and then I go on for ninety minutes. And that has been my usual practice."
So I avoided all contact just to fulfill my promise, but it has been a boon, a blessing.
Children are certainly intelligent, Priya, very intelligent.
One little boy was overheard saying to another, "If I could have known what trouble parents were, I would never have had any!"
"How did you like the new preacher, son?" asked the mother.
"Don't like him much. He preached so long I couldn't keep awake and he hollered so loud I couldn't go to sleep!"
A little boy loses his mother in a big department store. A young man who was working there sees the crying boy and asks him,'What is the matter?"
"I've lost my mother," the boy mumbles through his tears.
"What does she look like?" the man inquires.
"She looks like a woman without me."
One six-year-old boy was reprimanded by his Sunday School teacher: "You've been nothing but trouble -- you're just a rotten kid!"
The little boy pulled himself up to his three-foot height and answered, "That's not true. I am so a good boy -- God made me and he didn't make no junk!"
"I had a funny dream last night, Mum."
"Did you?"
"I dreamt I was awake, but when I woke up I found I was asleep!"
Two small boys were swinging on a gate together, passing the time of day. In the course of their conversation one asked the other, "How old are you?"
"I don't know," said the other.
"You mean you don't know how old you are?"
"No."
"Do women bother you?"
"No."
"You're four in that case," observed his companion.
A little boy comes home from school one day and says, "Hey, mommy, I just saw a flat cat!"
"Oh," says his mother. "How did you know it was flat?" "Because there was another cat pumping it up!"
"Papa," said little Johnny, "how do babies come into the world?" "The stork brings them, son." "Hey, pa, don't tell me you did it with a stork!"
Next: Chapter 15: So Lost And So At Home, Question 6
Energy Enhancement Enlightened Texts Zen Walking in Zen, Sitting in Zen
Chapter 15:
Osho - Talks on Zen: Walking in Zen, Sitting in Zen, Chapter 15: So Lost And So At Home, Question 1, HOW DOES IT HAPPEN THAT I FEEL SO AT HOME AND SO LOST IN THIS BUDDHAFIELD? at energyenhancement.org
Osho - Talks on Zen: Walking in Zen, Sitting in Zen, Chapter 15: So Lost And So At Home, Question 2, I HAVE BEEN A SANNYASIN FOR ONLY THREE DAYS AND YET I HAVE STARTED TO DISLIKE THE NONSANNYASINS. WHAT IS HAPPENING? at energyenhancement.org
Osho - Talks on Zen: Walking in Zen, Sitting in Zen, Chapter 15: So Lost And So At Home, Question 3, CAN YOU GIVE ME A NEW ZEN KOAN TO MEDITATE ON BECAUSE FOR ALL THE OLD ONES I CAN FIND THE ANSWERS IN THE ZEN SCRIPTURES? at energyenhancement.org
Osho - Talks on Zen: Walking in Zen, Sitting in Zen, Chapter 15: So Lost And So At Home, Question 4, WHY ARE YOU TALKING ABOUT TITS SO MUCH? at energyenhancement.org
Osho - Talks on Zen: Walking in Zen, Sitting in Zen, Chapter 15: So Lost And So At Home, Question 5, ARE CHILDREN REALLY SO INTELLIGENT, OSHO, AS YOU ALWAYS SAY THEY ARE? at energyenhancement.org
Osho - Talks on Zen: Walking in Zen, Sitting in Zen, Chapter 15: So Lost And So At Home, Question 6, IT TOOK YOU SEVEN HUNDRED YEARS TO GET HERE. WHAT HAPPENED? at energyenhancement.org
Osho - Talks on Zen: Walking in Zen, Sitting in Zen, Chapter 15: So Lost And So At Home, Question 7, I'M GOING TO TELL THE TRUTH. I'M A BRITISH LADY: MY GREAT-GRANDFATHER WAS GOVERNOR OF DELHI AND MY GREAT-UNCLE WAS PRIME MINISTER OF KASHMIR. I KNOW THERE'S VERY LITTLE HOPE FOR ME, BUT IS IT NOT POSSIBLE TO DEFY THE LAWS OF NATURE AND FALL IN TUNE WITH YOU IN SPITE OF THIS UNFORTUNATE HERITAGE? at energyenhancement.org
Osho - Talks on Zen: Walking in Zen, Sitting in Zen, Chapter 15: So Lost And So At Home, Question 8, I CANNOT CONTROL MYSELF WHEN INSULTED. WHAT SHOULD I DO? at energyenhancement.org
Osho - Talks on Zen: Walking in Zen, Sitting in Zen, Chapter 15: So Lost And So At Home, Question 9, I AM A MATHEMATICIAN. CAN I ALSO BECOME A SANNYASIN? at energyenhancement.org
Osho - Talks on Zen: Walking in Zen, Sitting in Zen, Chapter 15: So Lost And So At Home, Question 10, IS THERE ANY SUCH THING AS A REAL MARRIAGE? at energyenhancement.org
Osho - Talks on Zen: Walking in Zen, Sitting in Zen, Chapter 15: So Lost And So At Home, Question 11, WHAT DO YOU SAY ABOUT DIVORCE? at energyenhancement.org
Osho - Talks on Zen: Walking in Zen, Sitting in Zen, Chapter 15: So Lost And So At Home, Question 12, LAUGHING THIS MORNING WAS SO PLEASURABLE. I FELT LIKE A BABY THAT IS BEING PLAYED WITH AND TICKLED. PLEASE TICKLE SOME MORE at energyenhancement.org