OSHO
ZEN
WALKING IN ZEN, SITTING IN ZEN
Chapter 15: So Lost And So At Home
Question 8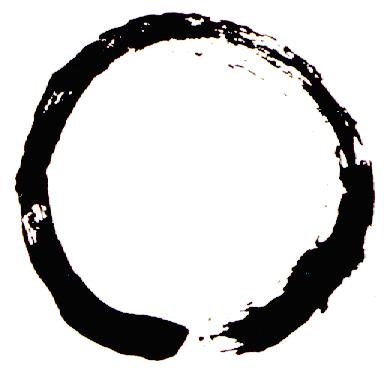 Energy Enhancement Enlightened Texts Zen Walking in Zen, Sitting in Zen
The eighth question
Question 8
OSHO, I CANNOT CONTROL MYSELF WHEN INSULTED. WHAT SHOULD I DO?
Dheeresh,
TIT FOR TAT -- till you become enlightened. And do it quickly, because once you become enlightened then it is very difficult to do anything. When somebody insults you, somebody insults you. You have simply to accept it: ais dhammo sanantano. So whatsoever you want to do, do it right now, finish it, because here you will soon become enlightened; it is not very far away.
And it is natural that when somebody insults you you cannot control yourself. I have never been telling you to control yourself because control can't help. If you control you repress; control is another name for repression. If you can watch, watch; otherwise if there is a choice between repression and indulging, prefer indulgence to repression because indulgence will teach you a lesson. Repression won't teach you anything. And you are not a machine, you are a man.
Warning in the year 2000: due to robot shortage, some of our bartenders are human and will react unpredictably when insulted.
You are not a robot so it is natural. It is better to react truly. But remember one thing: you are free to do whatever you like; you need only face the consequences -- because I am not saying that you won't receive blows back. So first see who the other guy is, be a little careful. And you are alive, you are not dead yet. Once you are enlightened you are almost dead -- alive on the other shore, dead on this shore. So before that calamity happens enjoy doing whatsoever you can manage to do.
Mulla Nasruddin was studying electricity. To show the class its practical uses, the teacher commanded that each pupil bring some electric tool to class the next day.
The following morning the class held a small exhibition: electric bulbs, irons, a hair drier, an oven....
When Mulla arrived he was sweating and carrying a big artificial lung on his back.
"Mulla," said the teacher, "where did you get that electric lung?"
"I took it from grandpa, teacher."
"And he didn't mind?" she cried.
"I don't think so, teacher. He just said,'Hrrr....' "
So before that happens don't try to control, do something -- there is nothing to be worried about. Accept your humanity; it is part of you. If somebody insults you he is challenging you to a fight, so give him a good fight! If you see that he is too big then meditate -- what else to do?
Next: Chapter 15: So Lost And So At Home, Question 9
Energy Enhancement Enlightened Texts Zen Walking in Zen, Sitting in Zen
Chapter 15:
Osho - Talks on Zen: Walking in Zen, Sitting in Zen, Chapter 15: So Lost And So At Home, Question 1, HOW DOES IT HAPPEN THAT I FEEL SO AT HOME AND SO LOST IN THIS BUDDHAFIELD? at energyenhancement.org
Osho - Talks on Zen: Walking in Zen, Sitting in Zen, Chapter 15: So Lost And So At Home, Question 2, I HAVE BEEN A SANNYASIN FOR ONLY THREE DAYS AND YET I HAVE STARTED TO DISLIKE THE NONSANNYASINS. WHAT IS HAPPENING? at energyenhancement.org
Osho - Talks on Zen: Walking in Zen, Sitting in Zen, Chapter 15: So Lost And So At Home, Question 3, CAN YOU GIVE ME A NEW ZEN KOAN TO MEDITATE ON BECAUSE FOR ALL THE OLD ONES I CAN FIND THE ANSWERS IN THE ZEN SCRIPTURES? at energyenhancement.org
Osho - Talks on Zen: Walking in Zen, Sitting in Zen, Chapter 15: So Lost And So At Home, Question 4, WHY ARE YOU TALKING ABOUT TITS SO MUCH? at energyenhancement.org
Osho - Talks on Zen: Walking in Zen, Sitting in Zen, Chapter 15: So Lost And So At Home, Question 5, ARE CHILDREN REALLY SO INTELLIGENT, OSHO, AS YOU ALWAYS SAY THEY ARE? at energyenhancement.org
Osho - Talks on Zen: Walking in Zen, Sitting in Zen, Chapter 15: So Lost And So At Home, Question 6, IT TOOK YOU SEVEN HUNDRED YEARS TO GET HERE. WHAT HAPPENED? at energyenhancement.org
Osho - Talks on Zen: Walking in Zen, Sitting in Zen, Chapter 15: So Lost And So At Home, Question 7, I'M GOING TO TELL THE TRUTH. I'M A BRITISH LADY: MY GREAT-GRANDFATHER WAS GOVERNOR OF DELHI AND MY GREAT-UNCLE WAS PRIME MINISTER OF KASHMIR. I KNOW THERE'S VERY LITTLE HOPE FOR ME, BUT IS IT NOT POSSIBLE TO DEFY THE LAWS OF NATURE AND FALL IN TUNE WITH YOU IN SPITE OF THIS UNFORTUNATE HERITAGE? at energyenhancement.org
Osho - Talks on Zen: Walking in Zen, Sitting in Zen, Chapter 15: So Lost And So At Home, Question 8, I CANNOT CONTROL MYSELF WHEN INSULTED. WHAT SHOULD I DO? at energyenhancement.org
Osho - Talks on Zen: Walking in Zen, Sitting in Zen, Chapter 15: So Lost And So At Home, Question 9, I AM A MATHEMATICIAN. CAN I ALSO BECOME A SANNYASIN? at energyenhancement.org
Osho - Talks on Zen: Walking in Zen, Sitting in Zen, Chapter 15: So Lost And So At Home, Question 10, IS THERE ANY SUCH THING AS A REAL MARRIAGE? at energyenhancement.org
Osho - Talks on Zen: Walking in Zen, Sitting in Zen, Chapter 15: So Lost And So At Home, Question 11, WHAT DO YOU SAY ABOUT DIVORCE? at energyenhancement.org
Osho - Talks on Zen: Walking in Zen, Sitting in Zen, Chapter 15: So Lost And So At Home, Question 12, LAUGHING THIS MORNING WAS SO PLEASURABLE. I FELT LIKE A BABY THAT IS BEING PLAYED WITH AND TICKLED. PLEASE TICKLE SOME MORE at energyenhancement.org