OSHO
ZEN
WALKING IN ZEN, SITTING IN ZEN
Chapter 15: So Lost And So At Home
Question 9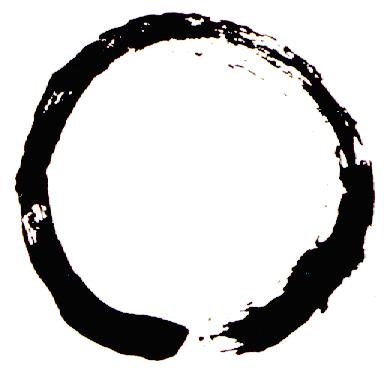 Energy Enhancement Enlightened Texts Zen Walking in Zen, Sitting in Zen
The ninth question
Question 9
OSHO,
I AM A MATHEMATICIAN. CAN I ALSO BECOME A SANNYASIN?
Dharmavir,
I DON'T SEE that there is any difficulty -- you can be a sannyasin. Of course you will have to learn something more than mathematics -- you will have to learn a little poetry, a little music, a little dance. You will have to go beyond the calculative mind. You will have to take a little jump into the illogical, into the paradoxical. And of course habits die hard so I can understand your problem.
Mathematics is pure logic, it is nothing but logic, and sannyas is very illogical -- or if you like big words, then it is supralogical. But that is only a word; the fact is, it is illogical. So if you are ready to go a little beyond the boundaries of logic, then you are welcome. It is going to be a little difficult but not impossible.
There are mathematicians here, there are scientists here whose whole life was devoted to some logical methodology, but now they have moved -- moved beyond it. And they can move only if they have a deep longing to know whether there is something more than arithmetic or if that is all. If you are really an explorer, if you have some adventure in your life, then there is no problem.
I can understand your question. You may be too addicted to your mathematics; then there will be difficulty. All addictions create difficulties, and these are deep addictions. If you are addicted to some drug it is not so difficult. Within six weeks you can be hospitalized, treated, and you can get out of it. But if you are addicted to logic it may take a very long time. And unless you decide with your total being to come out of it there may be no possibility of anybody else bringing you out of it.
A mathematician goes to the whorehouse. Very excited, he picks the prettiest girl and goes off into a room with her.
"They say you girls from the capital do very incredible things in bed!"
"Yes, we certainly do!" she replied.
"So, I want one of your specialties!"
"I have one that you are going to love -- come here! Let's do a sixty-nine!"
That appealed to the mathematician -- sixty-nine. Immediately he understood the language -- sixty-nine, that comes within his world. So they jump into bed and the woman does it very well. He loves it!
When they finish, he falls over onto his side, takes a deep breath and says, "This is too much! I think I am going to quit the other sixty-eight!"
But a mathematician is a mathematician -- he is still calculating.
If you remain calculative.... You can become a sannyasin and you may still remain calculative: "What is happening? What is not happening? How many days have I been meditating? How many hours have I meditated? And what is the result? What is the outcome? Is it worth it?" All these things will have to be dropped.
Meditation is the world of lovers; not the world of calculation but the world of love. If you have fallen in love with me then you are welcome.
You say: I AM A MATHEMATICIAN. CAN I ALSO BECOME A SANNYASIN?
Dharmavir, yes. But my feeling is that the trouble will come from somewhere else -- you are also an Indian. To be an Indian and to be my sannyasin, that is far more difficult than to be a mathematician and to be my sannyasin. The Indian has lived with an idea of sannyas for at least ten thousand years, and I am putting things completely into a chaos, I am putting things topsyturvy.
My sannyas is not the sannyas that you have always understood it to be; it is totally different. I call it sannyas only to confuse you! I could have given it a new name, but that is not my way; I thrive on your confusion, on your chaos! My whole effort is to sabotage all patterns, all patterned thinking. That's why I chose the orange color -- I could have chosen any color. In fact, the best color that would have fitted my idea of sannyas would have been a rainbow dress -- all seven colors -- because my sannyas is a rainbow phenomenon, multidimensional. That would have been absolutely in tune with my idea of sannyas, but I sacrificed it. I have to destroy this Hindu idea of sannyas. I have to create so many orange people that the old saints and sannyasins get lost -- nobody knows who is who!
Your being Indian may create a little trouble. Mathematics you have learned only in this life, but being Indian may be part of your collective heritage, may be part of your collective unconsciousness. So when Indians become sannyasins they come with a priori conclusions, expectations, and when they don't find those expectations here they feel very disturbed.
I would like you to be alert from the very beginning that this is a totally new vision of sannyas. The old sannyas was renunciation, my sannyas is rejoicing. The old sannyas was other-wordly, my sannyas contains both worlds; it is not one-dimensional. It does not condemn this world, it makes this world the foundation for the other. The old sannyas was spiritualistic, my sannyas is not spiritualistic and against materialism, my sannyas is materialistic-spiritualistic. My sannyas is not anti-scientific, it contains science in it -- it is vast enough to contain it. It goes far beyond it, but it is not against it.
An Arab, lost with his camel in the desert, felt very horny. Finally he grabbed the camel and tried to make love to it. But every time he tried, the camel moved aside and the Arab missed.
After a month of wandering in the desert, he came across a road which led to a town on the edge of the desert. There, sobbing, sat a sexy young lady next to her broken chariot.
Seeing him, the young lady begged him to fix her chariot, promising that he wouldn't regret it if he helped her.
"Ah, my sweet savior," she said as he finished, "come to me and I will reward you!"
"Thank you, lady," replied the Arab. "Would you just hold this camel for me for a minute?"
Next: Chapter 15: So Lost And So At Home, Question 10
Energy Enhancement Enlightened Texts Zen Walking in Zen, Sitting in Zen
Chapter 15:
Osho - Talks on Zen: Walking in Zen, Sitting in Zen, Chapter 15: So Lost And So At Home, Question 1, HOW DOES IT HAPPEN THAT I FEEL SO AT HOME AND SO LOST IN THIS BUDDHAFIELD? at energyenhancement.org
Osho - Talks on Zen: Walking in Zen, Sitting in Zen, Chapter 15: So Lost And So At Home, Question 2, I HAVE BEEN A SANNYASIN FOR ONLY THREE DAYS AND YET I HAVE STARTED TO DISLIKE THE NONSANNYASINS. WHAT IS HAPPENING? at energyenhancement.org
Osho - Talks on Zen: Walking in Zen, Sitting in Zen, Chapter 15: So Lost And So At Home, Question 3, CAN YOU GIVE ME A NEW ZEN KOAN TO MEDITATE ON BECAUSE FOR ALL THE OLD ONES I CAN FIND THE ANSWERS IN THE ZEN SCRIPTURES? at energyenhancement.org
Osho - Talks on Zen: Walking in Zen, Sitting in Zen, Chapter 15: So Lost And So At Home, Question 4, WHY ARE YOU TALKING ABOUT TITS SO MUCH? at energyenhancement.org
Osho - Talks on Zen: Walking in Zen, Sitting in Zen, Chapter 15: So Lost And So At Home, Question 5, ARE CHILDREN REALLY SO INTELLIGENT, OSHO, AS YOU ALWAYS SAY THEY ARE? at energyenhancement.org
Osho - Talks on Zen: Walking in Zen, Sitting in Zen, Chapter 15: So Lost And So At Home, Question 6, IT TOOK YOU SEVEN HUNDRED YEARS TO GET HERE. WHAT HAPPENED? at energyenhancement.org
Osho - Talks on Zen: Walking in Zen, Sitting in Zen, Chapter 15: So Lost And So At Home, Question 7, I'M GOING TO TELL THE TRUTH. I'M A BRITISH LADY: MY GREAT-GRANDFATHER WAS GOVERNOR OF DELHI AND MY GREAT-UNCLE WAS PRIME MINISTER OF KASHMIR. I KNOW THERE'S VERY LITTLE HOPE FOR ME, BUT IS IT NOT POSSIBLE TO DEFY THE LAWS OF NATURE AND FALL IN TUNE WITH YOU IN SPITE OF THIS UNFORTUNATE HERITAGE? at energyenhancement.org
Osho - Talks on Zen: Walking in Zen, Sitting in Zen, Chapter 15: So Lost And So At Home, Question 8, I CANNOT CONTROL MYSELF WHEN INSULTED. WHAT SHOULD I DO? at energyenhancement.org
Osho - Talks on Zen: Walking in Zen, Sitting in Zen, Chapter 15: So Lost And So At Home, Question 9, I AM A MATHEMATICIAN. CAN I ALSO BECOME A SANNYASIN? at energyenhancement.org
Osho - Talks on Zen: Walking in Zen, Sitting in Zen, Chapter 15: So Lost And So At Home, Question 10, IS THERE ANY SUCH THING AS A REAL MARRIAGE? at energyenhancement.org
Osho - Talks on Zen: Walking in Zen, Sitting in Zen, Chapter 15: So Lost And So At Home, Question 11, WHAT DO YOU SAY ABOUT DIVORCE? at energyenhancement.org
Osho - Talks on Zen: Walking in Zen, Sitting in Zen, Chapter 15: So Lost And So At Home, Question 12, LAUGHING THIS MORNING WAS SO PLEASURABLE. I FELT LIKE A BABY THAT IS BEING PLAYED WITH AND TICKLED. PLEASE TICKLE SOME MORE at energyenhancement.org