OSHO
ZEN
WALKING IN ZEN, SITTING IN ZEN
Chapter 16: All Moons In The One Moon
Question 2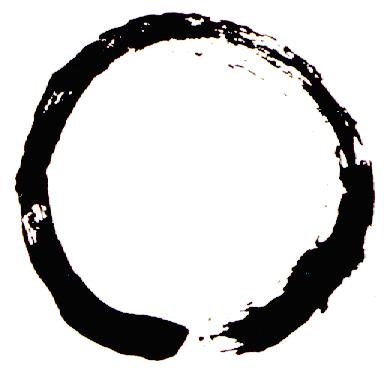 Energy Enhancement Enlightened Texts Zen Walking in Zen, Sitting in Zen
The second question
Question 2
OSHO, I FIND ALL QUESTIONS TO BE FALSE BECAUSE THEY IMPLY ANSWERS. IN MY EXPERIENCE THERE ARE NO ANSWERS, ONLY DISCOVERY. IF THIS IS SO, WHY DO YOU INSIST ON QUESTIONS AND ANSWERS? ARE YOU NOT MISLEADING PEOPLE INTO BELIEVING THEIR QUESTIONS HAVE ANSWERS?
Prem Dharmo,
NOW WHAT SHOULD I DO about your question? If I answer you I will be misleading you; if I don't answer you I will not be showing respect towards you. And if you think that all questions are false, why do you bother to ask? If you think any question that implies answers is false, then do you think your question does not imply any answer? Either it is false if it implies an answer, or it is true, but then it cannot be answered.
You say: IN MY EXPERIENCE THERE ARE NO ANSWERS, ONLY DISCOVERY.
And what are answers? They are the discoveries of somebody else. I have discovered something; it is a discovery for me. When you ask a question and I answer you, it is an answer to you, not a discovery. The answer can be misleading if you start believing in it as if it were your discovery, but if you don't believe in the answer as your discovery but you keep remembering that it is somebody else's discovery, "I have to discover it too," then the answer is not misleading you, then the answer is a great encouragement. It is an encouragement to go on the great journey, the great pilgrimage of discovering. Discovery also needs encouragement.
Have you seen how when birds are born, when new birds come out of the eggs, their mother, their father teach them to fly? Watch it -- it is one of the most beautiful processes to watch because it is the same process that transpires between a Master and a disciple. The older birds fly around the nest. The younger ones become intrigued by the idea of flying; they start fluttering their wings. They have small wings, but they start fluttering their wings; they become aware of their wings. Just by seeing their mother, their father and other birds flying around the nest a great curiosity arises in them. They would also like to fly; they are intrigued by the very idea, they start wondering whether they can manage it. Fear grips them. They come to the very edge of the nest -- watch -- they look around. It seems difficult, it seems impossible -- they are so small and they have never done such a thing before. Who knows? -- they may not be able to manage, they may fall, they may die; this may prove suicidal. Then the mother goes and sits on a nearby tree and starts calling them, wooing them, persuading them: "Come on!"
That is the function of the answers of the Master: it is just to woo you, to call you: "Come on! Don't be worried, don't be afraid."
And they try, they flutter, but the fear is there -- the fear of the unknown. They do both things: they try in their small way to take the jump, but they also cling to the nest. It is so safe and so warm and so comfortable, so secure, and the insecurity of the sky and the winds... and who knows what else may be there in the unknown?
Finally the mother has to push them. But once pushed of course they have to make all the effort that they can -- and suddenly they discover that they can fly. They immediately come back to the nest; but they are radically changed -- you can see their joy. Now they know they have wings and their wings can function; they need not be so afraid. Now when the mother goes to the other tree, they follow. Soon they would like not to follow the mother because that looks so childish. They would like the mother to sit in the nest and watch and see that they can do the miracle themselves. And they fly around the nest and they go to the other tree and they start calling the mother, "Come on! See, we have managed it. We have done it!"
That's the way of discovery.
It all depends on you, Prem Dharmo. If you believe in my answers as your answers you are misguiding yourself. I am not misguiding you, I am constantly making you aware that my answers are my answers, not yours. So I am not telling you to believe in my answers, I am simply telling you that answers are possible. If they are possible for me they are possible for you. What I can do you can do because I am an ordinary man just like you.
That's why I am against the whole traditional idea of God's reincarnations or incarnations -- avataras. I am against the idea that Jesus is a son of God; I would rather that he be the son of the carpenter Joseph, not the son of God, because if he is the only-begotten son of God, then of course he is a totally different kind of person; what he can do you cannot do. He can walk on water; you cannot walk on water. He can bring the dead from their graves and make them alive; you cannot do that. All these stories have been invented to emphasize the fact that he is special and you are ordinary. All those stories are false, irreligious, dangerous. They have not helped humanity, they have degraded humanity. They have insulted you, they have humiliated you.
The Hindus say that Krishna and Rama and Buddha, they are God's incarnations. God himself comes from above, from beyond. They are special people; what they can do you cannot do. Krishna can take the whole mountain in his hand; you cannot do that. He can do miracles; that is not possible for you.
These stories are the cunning inventions of the priests to create a distance between you and Krishna, between you and Buddha, between you and Mahavira, to make a special category so that you know your limits perfectly well.
I emphasize the fact that Krishna is as much a man as you are; there is nothing special about him. He needs food the way you need it, he needs water the way you need it, he sleeps the way you sleep, he dies the way you die. The only difference is that he has become aware of his infinite potential and you are not aware of your infinite potential. There is no difference in the potential, but you are unaware and he is aware; that's the only difference. Of course it is a difference that makes a difference, but it is not a difference that can make him a separate category. Nobody belongs to a separate category. Nobody comes from above, everybody grows from below. Life is a growth: you are growing from your humanity towards your divinity. If I can discover who I am, you can discover it.
All these answers are not to be made into dogmas, not to be made into beliefs. I am not preaching any theology to you -- I am utterly against all creeds. What am I doing then? I am simply trying to persuade you that this is humanly possible. You are as divine as Krishna, as Buddha, as Christ, as anybody else. You have just fallen asleep and you are dreaming nightmares. Just wake up! All that is needed is an awakening.
But, Prem Dharmo, you seem to be a philosophical type. The philosophical type goes on brooding about pros and cons; he goes on thinking about everything. And this is not the place where you are supposed to think too much. This is a place to take a jump into a silent state of non-thinking, because thinking is parrotlike. Can you see that you have asked the question, yet you are asking a question against questions? You are asking for an answer, yet you think that all answers are misleading, misguiding -- and yet you are asking! You see the philosophical complexity of the mind? You see the game?
A wandering Jew visiting Paris passes by a pet shop. He notices a sign on the window proclaiming that inside the shop there's a parrot that speaks many languages. The "yeedil," considering himself a linguist, enters. Slowly slowly he approaches the wonder-bird, stands by the side of the cage and gives the bird a look-over.
Clearing his throat, he starts testing the parrot:
"Parlez-vous francais?"
"Parlez-vous francais?" comes the reply.
"Speak English?"
"Speak English?" is the reply.
"Govarish po rusku?" he then asks.
"Govarish po rusku?" the parrot replies.
Then the Jew moves closer to the bird, clears his throat, looks at it again and asks confidentially, "Ahem...! Tell me, little bird, if you are so smart, do you speak Yiddish, mm?"
The bird gives a look at the Jew, clears its throat, points to its beak with its wing and says, "Nu... with such a nose, you think I should not speak Yiddish?"
Even parrots are far better than philosophers! They have more understanding, they have more insight. Man becomes so burdened with ideas that he forgets completely what he is doing.
Be a little more aware, Prem Dharmo. See what is happening here. I certainly insist on questions from you because I know there are questions. You are full of questions -- it is natural -- and it is better to bring them out. My answers will not be your answers, but my answers will help you to see the point that answers are possible, that one need not live in questions. One can come to a point where all questions disappear and life is no longer a problem. When all problems disappear, life is no longer a problem but a mystery to be lived, to be loved, to be sung, to be danced.
Next: Chapter 16: All Moons In The One Moon, Question 3
Energy Enhancement Enlightened Texts Zen Walking in Zen, Sitting in Zen
Chapter 16:
Osho - Talks on Zen: Walking in Zen, Sitting in Zen, Chapter 16: All Moons In The One Moon, Question 1, I CANNOT UNDERSTAND THE PHILOSOPHY OF ZEN. WHAT SHOULD I DO TO UNDERSTAND IT? at energyenhancement.org
Osho - Talks on Zen: Walking in Zen, Sitting in Zen, Chapter 16: All Moons In The One Moon, Question 2, I FIND ALL QUESTIONS TO BE FALSE BECAUSE THEY IMPLY ANSWERS. IN MY EXPERIENCE THERE ARE NO ANSWERS, ONLY DISCOVERY. IF THIS IS SO, WHY DO YOU INSIST ON QUESTIONS AND ANSWERS? ARE YOU NOT MISLEADING PEOPLE INTO BELIEVING THEIR QUESTIONS HAVE ANSWERS? at energyenhancement.org
Osho - Talks on Zen: Walking in Zen, Sitting in Zen, Chapter 16: All Moons In The One Moon, Question 3, JUST TWO SMALL QUESTIONS. FIRST: HOW MANY PSYCHIATRISTS DOES IT TAKE TO SCREW IN A LIGHT BULB? at energyenhancement.org
Osho - Talks on Zen: Walking in Zen, Sitting in Zen, Chapter 16: All Moons In The One Moon, Question 4, HOW DO YOU DECIDE WHICH QUESTIONS TO ANSWER? at energyenhancement.org
Osho - Talks on Zen: Walking in Zen, Sitting in Zen, Chapter 16: All Moons In The One Moon, Question 5, I WAS BORN A NEW YORK JEW AND FOR SEVENTEEN YEARS IN CALIFORNIA I HAVE BEEN A PROMISING TOURIST IN FOUR DIFFERENT LEARNED PROFESSIONS, NUMEROUS AVOCATIONS AND AN UNSUCCESSFUL MARRIAGE. JOY AND SATISFACTION HAVE NOT BEEN MY EXPERIENCE, EXCEPT FOR MOMENTARY GLIMPSES. I AM QUIETLY DESPERATE. PLEASE COMMENT OR TELL SOME APPROPRIATE JOKES at energyenhancement.org
Osho - Talks on Zen: Walking in Zen, Sitting in Zen, Chapter 16: All Moons In The One Moon, Question 6, WHY DO YOU TELL SO MANY JOKES? ARE YOU NOT INTERESTED AT ALL IN HIGHER THINGS? at energyenhancement.org
Osho - Talks on Zen: Walking in Zen, Sitting in Zen, Chapter 16: All Moons In The One Moon, Question 7, I AM GOING MADDER AND MADDER, BUT THIS SEEMS NOTHING COMPARED TO YOU. EACH DAY YOU APPEAR MADDERER AND MADDERER. WHERE WILL IT ALL END? at energyenhancement.org
Osho - Talks on Zen: Walking in Zen, Sitting in Zen, Chapter 16: All Moons In The One Moon, Question 8, HAVE YOU GOT A REALLY GOOD JOKE I CAN BRING TO A NON-ORANGE LOVER IN THE WEST WHO IS A SCIENTIST AND HAS BEEN READING AND UNDERLINING YOU FOR FOUR YEARS? at energyenhancement.org
Osho - Talks on Zen: Walking in Zen, Sitting in Zen, Chapter 16: All Moons In The One Moon, Question 9, PLEASE TELL ME -- ENOUGH WHAT FOR TODAY? at energyenhancement.org
Osho - Talks on Zen: Walking in Zen, Sitting in Zen, Chapter 16: All Moons In The One Moon, Question 10, WHAT IS 'WALKING IN ZEN, SITTING IN ZEN'? at energyenhancement.org