OSHO
ZEN
WALKING IN ZEN, SITTING IN ZEN
Chapter 16: All Moons In The One Moon
Question 4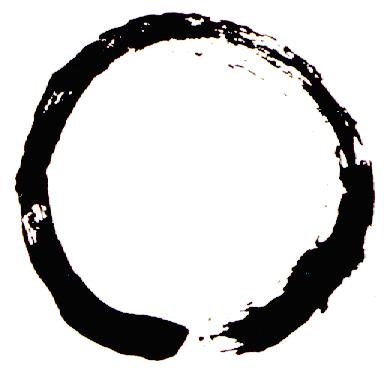 Energy Enhancement Enlightened Texts Zen Walking in Zen, Sitting in Zen
The fourth question
Question 4
OSHO, HOW DO YOU DECIDE WHICH QUESTIONS TO ANSWER?
Anand Apurvo,
IT IS A SECRET! I will just give you a clue. I will not tell you the full secret, you have to find it out.
A priest, a minister and a rabbi have a talk together. They tell each other how God provides them with their daily bread.
"Every Sunday after the plate has been passed around in church, I empty it in a box with a hole in the bottom," explains the priest. "Whatever falls through it is for me; the rest is for God."
The minister has a different way of withdrawing his weekly pocket money. "I draw a line on the floor," he tells, "and then I drop Sunday's collection from one meter above -- the money that lands on the left side is mine, the right side is for God."
'Well," says the rabbi, "my system is much easier. I simply throw the money in the air and whatever God needs he can grab...."
Next: Chapter 16: All Moons In The One Moon, Question 5
Energy Enhancement Enlightened Texts Zen Walking in Zen, Sitting in Zen
Chapter 16:
Osho - Talks on Zen: Walking in Zen, Sitting in Zen, Chapter 16: All Moons In The One Moon, Question 1, I CANNOT UNDERSTAND THE PHILOSOPHY OF ZEN. WHAT SHOULD I DO TO UNDERSTAND IT? at energyenhancement.org
Osho - Talks on Zen: Walking in Zen, Sitting in Zen, Chapter 16: All Moons In The One Moon, Question 2, I FIND ALL QUESTIONS TO BE FALSE BECAUSE THEY IMPLY ANSWERS. IN MY EXPERIENCE THERE ARE NO ANSWERS, ONLY DISCOVERY. IF THIS IS SO, WHY DO YOU INSIST ON QUESTIONS AND ANSWERS? ARE YOU NOT MISLEADING PEOPLE INTO BELIEVING THEIR QUESTIONS HAVE ANSWERS? at energyenhancement.org
Osho - Talks on Zen: Walking in Zen, Sitting in Zen, Chapter 16: All Moons In The One Moon, Question 3, JUST TWO SMALL QUESTIONS. FIRST: HOW MANY PSYCHIATRISTS DOES IT TAKE TO SCREW IN A LIGHT BULB? at energyenhancement.org
Osho - Talks on Zen: Walking in Zen, Sitting in Zen, Chapter 16: All Moons In The One Moon, Question 4, HOW DO YOU DECIDE WHICH QUESTIONS TO ANSWER? at energyenhancement.org
Osho - Talks on Zen: Walking in Zen, Sitting in Zen, Chapter 16: All Moons In The One Moon, Question 5, I WAS BORN A NEW YORK JEW AND FOR SEVENTEEN YEARS IN CALIFORNIA I HAVE BEEN A PROMISING TOURIST IN FOUR DIFFERENT LEARNED PROFESSIONS, NUMEROUS AVOCATIONS AND AN UNSUCCESSFUL MARRIAGE. JOY AND SATISFACTION HAVE NOT BEEN MY EXPERIENCE, EXCEPT FOR MOMENTARY GLIMPSES. I AM QUIETLY DESPERATE. PLEASE COMMENT OR TELL SOME APPROPRIATE JOKES at energyenhancement.org
Osho - Talks on Zen: Walking in Zen, Sitting in Zen, Chapter 16: All Moons In The One Moon, Question 6, WHY DO YOU TELL SO MANY JOKES? ARE YOU NOT INTERESTED AT ALL IN HIGHER THINGS? at energyenhancement.org
Osho - Talks on Zen: Walking in Zen, Sitting in Zen, Chapter 16: All Moons In The One Moon, Question 7, I AM GOING MADDER AND MADDER, BUT THIS SEEMS NOTHING COMPARED TO YOU. EACH DAY YOU APPEAR MADDERER AND MADDERER. WHERE WILL IT ALL END? at energyenhancement.org
Osho - Talks on Zen: Walking in Zen, Sitting in Zen, Chapter 16: All Moons In The One Moon, Question 8, HAVE YOU GOT A REALLY GOOD JOKE I CAN BRING TO A NON-ORANGE LOVER IN THE WEST WHO IS A SCIENTIST AND HAS BEEN READING AND UNDERLINING YOU FOR FOUR YEARS? at energyenhancement.org
Osho - Talks on Zen: Walking in Zen, Sitting in Zen, Chapter 16: All Moons In The One Moon, Question 9, PLEASE TELL ME -- ENOUGH WHAT FOR TODAY? at energyenhancement.org
Osho - Talks on Zen: Walking in Zen, Sitting in Zen, Chapter 16: All Moons In The One Moon, Question 10, WHAT IS 'WALKING IN ZEN, SITTING IN ZEN'? at energyenhancement.org