OSHO
ZEN
WALKING IN ZEN, SITTING IN ZEN
Chapter 16: All Moons In The One Moon
Question 5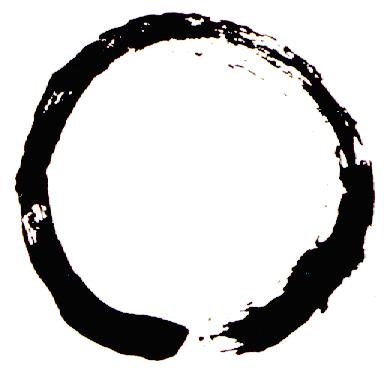 Energy Enhancement Enlightened Texts Zen Walking in Zen, Sitting in Zen
The fifth question
Question 5
OSHO, I WAS BORN A NEW YORK JEW AND FOR SEVENTEEN YEARS IN CALIFORNIA I HAVE BEEN A PROMISING TOURIST IN FOUR DIFFERENT LEARNED PROFESSIONS, NUMEROUS AVOCATIONS AND AN UNSUCCESSFUL MARRIAGE. JOY AND SATISFACTION HAVE NOT BEEN MY EXPERIENCE, EXCEPT FOR MOMENTARY GLIMPSES. I AM QUIETLY DESPERATE. PLEASE COMMENT OR TELL SOME APPROPRIATE JOKES.
Apurvo,
HEINRICH HEINE SAYS: Sleep is good, death is better; but of course the best thing would be never to have been born at all."
Life certainly is a problem, and particularly in New York and for a Jew. For the Jews, life has always been a bigger problem than for anybody else and for the simple reason that they got this crazy idea that they are the chosen people of God; that has made their life impossible. Such crazy ideas have to be dropped. There is no chosen people of God. Jews have suffered from this nonsense because then everybody hates them. If you are the chosen people of God then everybody hates you, then everybody tries to find fault with you and to prove to you that you are not the chosen people of God.
For three thousand years Jews have insisted on this egoistic standpoint. And they are not alone in it; there are other peoples also. There are the Hindus; they also think that their country is the most sacred land, and they have suffered also. You can see their sacred land and their suffering.
It is time you dropped the idea of being a Jew. Once you are a sannyasin you are neither a Hindu nor a Mohammedan nor a Christian nor a Jew, you are simply a human being. And dropping that idea you will feel unburdened; otherwise there is a three-thousand-year burden. The Jews are carrying a long long burden, a traditional burden, an inherited burden, and they have become so attached to the burden that it becomes impossible to live.
You say that your marriage was unsuccessful. Have you ever heard of any marriage which was successful? I have not heard! If marriages were successful there would have been no sannyas in the world, in fact no religion at all. God has made it absolutely certain from the very beginning that marriage has not to succeed; if marriage succeeds, God fails! The whole of religion depends on the unsuccess of marriage. If you are happy blissful, who cares about the other world? This world has to be such a misery that whether you want to believe in the other world or not you have to believe, that is the only consolation, the only solace.
Bertrand Russell is right when he says, "If people really become happy, religion will disappear from the world." I agree with him ninety-nine percent; only about one percent I will not agree with him. He was an atheist, but he is ninety-nine percent true. Ninety-nine percent of people who are religious are religious for wrong reasons -- because their marriage fails, their ambition brings frustration, they waste their whole life in earning money, power and prestige and then the same emptiness, the same meaninglessness remains, the same hollowness; nothing changes at all. The life is gone, death is knocking on the doors, and nothing is fulfilled. That's why people become religious.
People become religious out of misery; hence the priests have a vested interest in your misery, remember it. They would not like your life to be happy, joyous. If you are joyous, blissful, all of their religions will disappear. Their religion depends on your dis-ease, on your pathology, on your restlessness, on your anguish, anxiety.
All the priests in the world are in favor of marriage. Why? -- for the simple reason that marriage fails, and when marriage fails where do you have to go? -- to the priest! All priests support, in a subtle way, educational systems which create in you a desire to succeed. All the educational systems prevalent in the world are nothing but strategies to create ego trips, to create ambitious minds. Priests and politicians both support them because if ambition is not inflamed in you there will be no politics, and if ambition is not inflamed in you, you will never feel frustrated. A non-ambitious man never feels frustrated. Why should he feel frustrated? He never expected anything in the first place; you can't frustrate him.
Lao Tzu says: You cannot defeat me because I don't want to be victorious at all. Jesus says: Blessed are those who are the last. Now such people are dangerous; they have to be crucified because they will destroy the whole structure of this society. They will destroy the priesthood and the power of the politicians. If this idea, "Blessed are those who are the last," spreads, then who would like to become the president of a country? -- only fools, only stupid people! Even now only stupid people want to be presidents and prime ministers, but you don't think them stupid because you are also contaminated and poisoned in the same ways. You respect them; you think they have succeeded, they have attained the goals. Their names will remain in history. So what? They will just torture small children who will have to remember their stupid names, that's all. Their whole effort will succeed only in torturing small children and nothing else!
Priests are against me, politicians are against me, for the simple reason that I am teaching you a life of nonambition, a life of egolessness -- and I am teaching you that marriage is bound to fail; hence if you want to be happy and blissful, love is enough, marriage is too much.
Love is enough. So while the love lasts, good, be together; and when the love disappears say good-bye in deep gratitude, but don't cling to each other. Marriage means clinging.
And you never see the illogicality of your priests. On the one hand they say "detachment" and on the other hand they teach marriage. Marriage is attachment -- it is legal attachment! Not only attachment: there is legal support for it -- the court and the police and the magistrate are behind you. If you want to leave your wife you will be in trouble, and to live with the wife you are in trouble. If you want to leave the wife you will be in trouble, so one decides that when there is trouble anyway, why not remain in the conformist, traditional trouble, the conventional trouble? Why find out individual and private troubles? They can be more dangerous because everybody else will be against you.
You say: JOY AND SATISFACTION HAVE NOT BEEN MY EXPERIENCE, EXCEPT FOR MOMENTARY GLIMPSES.
Yes, in this life, the way we have managed this life, they can only be momentary glimpses. Even that is a miracle -- how even for moments those glimpses can happen is unbelievable because the way you are made and conditioned will not allow even moments. You are supposed to be miserable. Ambition, ego, marriage, money, power -- all these ideas are bound to make you miserable; you can't be blissful here. And the only thing that can make you blissful is never taught anywhere. That is meditation, that is Zen; that is not taught anywhere. People are really afraid of meditation -- afraid because it will transform your whole way of life.
Now, Apurvo, meditate. Go deeper into yourself. You have tried all kinds of professions and you have tried marriage and you have tried everything that the West can make available to you. Try meditation. Go deeper into yourself, into your own aloneness, into your own solitude. Find out your center of being; it is there that eternal bliss prevails. Right now it prevails there. It is always there, we have just lost contact with it. It has to be discovered, or rediscovered.
You say: I AM QUIETLY DESPERATE.
That is not good for a Jew! Jews always find a way to get out of any kind of problem. For three thousand years that's what they have been doing.
Mr Goldberg was trying to sell a suit to Mrs Rubinstein for her young son. "Take it, madam," he said. "First quality. I can give you a nice price for it."
She tried the suit on her son and it fit perfectly so she bought it.
The first time the suit was cleaned, Mrs Rubinstein noticed that it looked quite a bit smaller, so she tried it on her son again. The sleeves only came to his elbows and the trouser legs came only to his knees.
Of course she was furious, so grabbing her son's hand she stomped over to the tailor's shop. As she entered the shop, Mr Goldberg looked up and said, "My God! Isn't it amazing how the boy has grown!"
It is not good for a Jew to be desperate.
Two men were discussing optimism and pessimism.
The one turned to the other and said, "Well, have you ever met a real optimist yourself?"
"Yes," said the other. "I was standing on the balcony of my fourth floor apartment when I saw a Jewish window cleaner high up on the twentieth floor slip and fall."
"How does that make him an optimist?" asked the friend.
"Well, because as he went by my balcony I heard him say,'Alright so far!'"
An American and an Englishman and a Jew were in a small German airplane when a terrible hurricane hit them. The pilot screamed from his cockpit, "One of you has to jump out of the plane because it is too heavy!"
They tried to decide who had to sacrifice his life, but none of the three were willing. The pilot came in between and said, "Okay, I'll ask each of you a question. The one who doesn't know the answer has to jump out of the plane."
He turned to the American and asked, "At what date was the atom bomb thrown on Hiroshima?"
The American answered, "August 6th, 1945."
Next the pilot asked the Englishman, "How many people were killed at that time?"
"About two hundred and fifty thousand" was the answer.
He finally turned to the Jew and asked, "Can you give me the names and the addresses of the victims?"
But wait!
And the Jew started to give the names and addresses of the two hundred and fifty thousand victims! The American and the Englishman -- both jumped out of the plane to save themselves from the Jew. And finally the pilot had to threaten him to shut up. If he did not stop, the pilot said he would also jump out of the plane!
A Jew and desperate? Never! A Jew always finds a way.
And you say: PLEASE COMMENT OR TELL SOME APPROPRIATE JOKES.
Appropriate jokes? That I have never done in my life and that I am not going to do -- I always tell inappropriate jokes! And I will tell a few inappropriate jokes to you.
Tarzan goes into town for a vacation. When he comes back to the jungle, his chimpanzee friend, Cheeta, meets him and says, "Tarzan, Tarzan! All the animals are rebelling! They have forgotten you. Everywhere there is chaos!"
Angry, Tarzan rushes into the deep of the jungle, where he meets a lion. He grabs the lion, lifts it up, and looking into its eyes he asks, "Do you know who I am?"
"Of course I know," says the lion. "You are the boss of the jungle!"
Still Tarzan is not satisfied, so when he meets a giraffe he grabs the animal by the neck and again asks, "Speak up -- who am l?"
Trembling, the giraffe answers, "You are Tarzan, the king of the jungle!"
Then he meets an elephant. Grabbing the balls of the elephant, he throws it on the ground shouting,'Who am I? Answer!"
As the elephant doesn't answer he becomes even more furious and smashes the elephant's balls together shouting, "Now speak! Tell me, who am I?"
The elephant, very calmly, with a compassionate look, says, "Just look at this son of a bitch... he doesn't know who he is and he comes and breaks my balls!"
Now try to find out, if you can, whether it is appropriate or not!
An English army officer retired to the country and lost no time in enrolling at the local golf club. On his first appearance he was disappointed to find that the only prospective partner was a rather scruffy young man who sat picking his teeth at the bar, but as he was anxious for a game he went up to the man and after making polite conversation for a few minutes offered to partner him in a round.
They met on the first green. The officer was surprised to see the man appear with a sack on his shoulder from which he selected a garden spade, and even more surprised when he used it instead of a golfclub and drove the ball straight down the center of the fairway -- a magnificent shot -- almost to the green. This was followed by a second using an axe, and finally the putt was sunk with an old walking stick.
And so he continued in this manner, completing the course with all kinds of implements and eventually winning hands down. The officer, however, did not like to make any comment on this surprising behavior until they were back in the bar. Even then he continued to make polite conversation, but when the man began drinking his beer through a straw up his nose, balancing his glass on his shoulder, his curiosity was uncontainable.
"Excuse me asking," he said, "but I couldn't help noticing your strange conduct just now."
"Yes," replied the man, "it is a little odd, but it is the only way I am able to make life interesting. You see, I was born with this amazing dexterity which I need to exercise now and then."
The officer was thoughtful for a minute and then said, "Tell me, are you married?"
"Yes," said the other.
"And do you have any children?"
"Yes, three," said the man with a sigh, "and the answer to your next question is 'standing up, in a hammock'!"
Next: Chapter 16: All Moons In The One Moon, Question 6
Energy Enhancement Enlightened Texts Zen Walking in Zen, Sitting in Zen
Chapter 16:
Osho - Talks on Zen: Walking in Zen, Sitting in Zen, Chapter 16: All Moons In The One Moon, Question 1, I CANNOT UNDERSTAND THE PHILOSOPHY OF ZEN. WHAT SHOULD I DO TO UNDERSTAND IT? at energyenhancement.org
Osho - Talks on Zen: Walking in Zen, Sitting in Zen, Chapter 16: All Moons In The One Moon, Question 2, I FIND ALL QUESTIONS TO BE FALSE BECAUSE THEY IMPLY ANSWERS. IN MY EXPERIENCE THERE ARE NO ANSWERS, ONLY DISCOVERY. IF THIS IS SO, WHY DO YOU INSIST ON QUESTIONS AND ANSWERS? ARE YOU NOT MISLEADING PEOPLE INTO BELIEVING THEIR QUESTIONS HAVE ANSWERS? at energyenhancement.org
Osho - Talks on Zen: Walking in Zen, Sitting in Zen, Chapter 16: All Moons In The One Moon, Question 3, JUST TWO SMALL QUESTIONS. FIRST: HOW MANY PSYCHIATRISTS DOES IT TAKE TO SCREW IN A LIGHT BULB? at energyenhancement.org
Osho - Talks on Zen: Walking in Zen, Sitting in Zen, Chapter 16: All Moons In The One Moon, Question 4, HOW DO YOU DECIDE WHICH QUESTIONS TO ANSWER? at energyenhancement.org
Osho - Talks on Zen: Walking in Zen, Sitting in Zen, Chapter 16: All Moons In The One Moon, Question 5, I WAS BORN A NEW YORK JEW AND FOR SEVENTEEN YEARS IN CALIFORNIA I HAVE BEEN A PROMISING TOURIST IN FOUR DIFFERENT LEARNED PROFESSIONS, NUMEROUS AVOCATIONS AND AN UNSUCCESSFUL MARRIAGE. JOY AND SATISFACTION HAVE NOT BEEN MY EXPERIENCE, EXCEPT FOR MOMENTARY GLIMPSES. I AM QUIETLY DESPERATE. PLEASE COMMENT OR TELL SOME APPROPRIATE JOKES at energyenhancement.org
Osho - Talks on Zen: Walking in Zen, Sitting in Zen, Chapter 16: All Moons In The One Moon, Question 6, WHY DO YOU TELL SO MANY JOKES? ARE YOU NOT INTERESTED AT ALL IN HIGHER THINGS? at energyenhancement.org
Osho - Talks on Zen: Walking in Zen, Sitting in Zen, Chapter 16: All Moons In The One Moon, Question 7, I AM GOING MADDER AND MADDER, BUT THIS SEEMS NOTHING COMPARED TO YOU. EACH DAY YOU APPEAR MADDERER AND MADDERER. WHERE WILL IT ALL END? at energyenhancement.org
Osho - Talks on Zen: Walking in Zen, Sitting in Zen, Chapter 16: All Moons In The One Moon, Question 8, HAVE YOU GOT A REALLY GOOD JOKE I CAN BRING TO A NON-ORANGE LOVER IN THE WEST WHO IS A SCIENTIST AND HAS BEEN READING AND UNDERLINING YOU FOR FOUR YEARS? at energyenhancement.org
Osho - Talks on Zen: Walking in Zen, Sitting in Zen, Chapter 16: All Moons In The One Moon, Question 9, PLEASE TELL ME -- ENOUGH WHAT FOR TODAY? at energyenhancement.org
Osho - Talks on Zen: Walking in Zen, Sitting in Zen, Chapter 16: All Moons In The One Moon, Question 10, WHAT IS 'WALKING IN ZEN, SITTING IN ZEN'? at energyenhancement.org