OSHO
ZEN
WALKING IN ZEN, SITTING IN ZEN
Chapter 2: This Is Sacred, This Is Divine
Question 1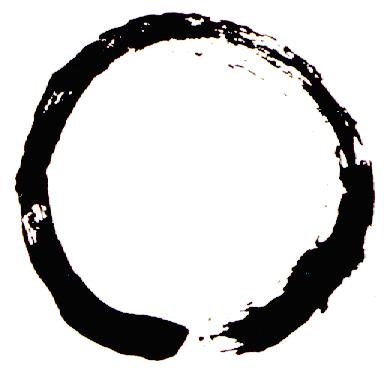 Energy Enhancement Enlightened Texts Zen Walking in Zen, Sitting in Zen
The first question
Question 1
OSHO, WHAT IS ZEN?
Sagar,
IT IS ALMOST IMPOSSIBLE TO ANSWER because Zen is not a philosophy, it is not a doctrine. It is an experience, an experience of your own interiority, of your own subjectivity -- not an objective experience. If it were some object outside you, there would be a possibility of describing it, of analyzing it, of defining it. It is indefinable by its very nature; it is not within the grasp of intellect. It is an experience of dropping out of your mind, disappearing from your mind into your being, slipping out of the mind and entering into your being.
The mind is a false entity; your being is your real face, your original face. The mind is created by the society, hence there are different kinds of minds -- Hindu mind, Christian mind, Jewish mind -- but the being is one; it is neither Christian nor Hindu nor Mohammedan. Being is not even individual, it is universal.
It is like a dewdrop slipping into the ocean. It disappears as a dewdrop; nothing remains of it as a dewdrop. It dies, but, on the other hand, it is reborn. It becomes the ocean. But there is nobody to say what has happened and there is no way to say it; no words are adequate enough.
I can tell you how it happens, but I cannot tell you what it is. I can indicate towards it... fingers pointing to the moon... but fingers are not the moon. And there are millions of people who go on worshiping the fingers. The more attached you become to the fingers the less capable you will be of seeing the moon. The fingers have to be forgotten. Once you have got the point where to look, then forget the fingers and look at the moon.
Zen is one of the purest spiritual experiences, uncontaminated by any thought, any theology, any speculation. It is non-argumentative, it simply is.
Listen to Yoka. Yoka says:
DEAR FRIEND, DO YOU KNOW THE TRUE MAN OF ZEN? HE HAS FORGOTTEN THE INTELLECTUAL UNDERSTANDING OF WHAT HE HAS LEARNED IN ORDER TO REACH PROFOUND UNDERSTANDING.
HE LIVES IN EQUANIMITY, CALM AND CONTENT. HE IS FREE FROM ALL CARE, AND HE ACTS NATURALLY AND REASONABLY. HE DOES NOT STRUGGLE TO AVOID ILLUSION NOR DOES HE SEEK FOR SATORI.
HE KNOWS THAT ILLUSION IS UNFOUNDED AND THAT SATORI IS NONE OTHER THAN HIMSELF.
HE SEES THE REAL NATURE OF NOT-KNOWING AS THE NATURE OF THE BUDDHA AND HE SEES THAT THE REALITY OF HIS ILLUSORY BODY IS EQUIVALENT TO... THE ETERNAL BODY OF THE BUDDHA.
WHEN HE FULLY REALIZES the body of the Buddha, the body of the universal law, HE HAS NOTHING. He becomes nothing.
HE HIMSELF IS THE SOURCE OF ALL THINGS AND HIS ORDINARY LIFE IS ANOTHER NAME FOR THE ETERNAL BUDDHA.
If you live in this understanding, you can change in a single moment. You can transform yourself absolutely, without wasting any time.
Beautiful hints. First, you have to forget all that you have learned. All your learning is a barrier. Put it aside. Zen cannot be learned and cannot be taught, but you can imbibe it, you can imbibe the spirit of it.
Living with a Master you can drink, you can drink the invisible nectar, you can be filled with it, but you will have to fulfil one condition: you have to put the mind aside.
Gayan has written to me that while listening to me she feels like dancing. That's how the disciple is bound to feel: something inside you starts dancing, singing. Something inside you rejoices. Something inside you immediately falls in tune with the Master; a deep synchronicity happens. It cannot be taught, it cannot be learned, but it can be transferred. That transfer is beyond words and beyond scriptures. It needs a totally new art: the art of surrender, the art of total let-go.
The first condition is: forget all that you have learned. The second condition is: be calm, quiet, contented. Desire keeps you away from the present moment, far away. And Zen is the taste of reality here and now. It is the feel of the here and now. Zen is not concerned with any God after death, Zen is concerned with the godliness that surrounds you right now.
These sounds, these birds, these trees, these people, this silence... three thousand people disappearing into a silence, losing their identities, egos... and suddenly Zen is there! It becomes almost tangible. You can touch it, you can eat it, you can drink it. But there is no way to convey it through words. You have to be calm and quiet and contented so that you can be in the present. You have to be free of all care.
Care simply means you are not trusting existence; you are trying to be careful on your own. You are afraid. You are not yet aware that existence cares for you, that it mothers you, that it fathers you. Once you start feeling the mothering, the fathering that surrounds you, in the air, in the sun, in the moon, in the stars, you drop caring for yourself. There is no need to be worried. You start flowing with existence. You drop pushing the river. And then, Sagar, you will be able to understand what Zen is. You have to live naturally and reasonably.
Remember, the society has made you absolutely artificial. It has given you ideas, it has imposed certain moralities, characters upon you. It has destroyed your spontaneity. You have to regain it, you have to reclaim it. That is the most essential thing to be done.
Once you have claimed your naturalness, Zen starts welling up within you. Zen is your nature, your very nature. When you are spontaneous and responsible, responding to reality moment to moment without any ready-made formulas, reflecting reality like a mirror, you are living the life of Zen. And that is the reasonable life -- not rational, remember, but reasonable.
A reasonable man is not rational. They are not equivalent, they are not synonymous. The rational man is never reasonable, the rational man tries to deny all that is irrational. And life consists of both the rational and the irrational. The reasonable man accepts both. He accepts the paradox of life: he accepts the rational, he accepts the irrational; he sees no inconsistency in them. Hence he remains undivided; nothing can divide him. No division exists in his being and he sees no division anywhere. Life and death are one to him, summer and winter are one to him, men and women are one to him. He knows that divisions are superficial; deep down everything is one. He knows the oneness of life, hence he is not disturbed by any contradictions.
The man of Zen contains all contradictions. He is vast enough, he can contain contradictions. He enjoys paradoxes. He does not make life a problem. He looks at life as a mystery. He is not interested in solving it, he is interested only in living it -- living it to the uttermost.
HE KNOWS THAT ILLUSION IS UNFOUNDED.
Hence he is not worried like the Hindu monks who escape from the world because the world is illusory. Do you see the stupidity of it? If the world is illusory, why are you escaping from it? For what? If it is not, if it is not really there, then why are you escaping?
If you see a man running and you ask him, "Where are you going?" and he says, "There is a rope which only appears to be a snake -- it is not a snake -- and I am running away from that appearance of a snake," you will say, "You are stupid! If you know it is a rope, then stop running. And if you know it is not a rope, then stop saying that it is illusory, that it is only an appearance."
But that's what Hindu monks have been doing for thousands of years: calling the world maya, illusory, and yet renouncing it. Renounce your wife because the wife is illusory, renounce your children because they are illusory, renounce your day-to-day, ordinary life because it is illusory. Escape to the Himalayas -- everything is illusory. But then why are you escaping? From what?
That is the beauty of Zen. Zen says:
HE KNOWS THAT ILLUSION IS UNFOUNDED AND THAT SATORI IS NONE OTHER THAN HIMSELF.
He knows that all is illusory so there is no need to escape. It is unfounded, you need not be worried about it. It is a rope -- it appears to be a snake. So why escape? Why renounce? Let it appear to be a snake, let it be there as a rope. Whatsoever it is, the appearance is unfounded, hence there is no need to renounce.
Zen does not teach renunciation. It teaches understanding, awareness, alertness, the capacity to see things as they are. And then there is no need to escape from anywhere. Wherever you are, Zen helps you to relax.
And there is no need to search for God, to search for satori, samadhi, enlightenment -- the very search is a barrier. We search for things only if they are not within our being; if they are within our being, there is no need to seek and search. Just relax! In that very relaxation you have found them. Satori is our nature. Samadhi is our nature. God is our nature. Hence, the man of Zen goes nowhere; he simply rests in himself.
HE SEES THE REAL NATURE OF NOT-KNOWING AS THE NATURE OF THE BUDDHA...
To function from the state of not-knowing is to function in the present. If you function from the state of knowing you are functioning out of the past. All knowing is from the past. Knowledge means the past: your experiences, your memories. If you function through them you are not responding to reality. The only way to respond to reality is to be utterly innocent.
When you function from the state of not-knowing, your response is total and always adequate. It always brings fulfillment, it is liberating. Hence Yoka says it is: "the nature of the Buddha".
And when you realize this totally, you are nothing. Not that you become an enlightened soul, no; you disappear The ego is found no more. There is nobody to become enlightened: that is enlightenment. According to Zen, when there is nobody to be enlightened, enlightenment has happened. When you are just a pure nothing, a silence so profound, so unfathomable that there is no way to measure it; so virgin, so pure that nobody has ever walked into it -- even you cannot enter into it -- only when you disappear, is it there.
This nothingness is the ultimate truth. Buddha calls it shunya, the void. And if you can live in this nothingness, then your ordinary life is another name for the sacred life.
That is one of the greatest messages of Zen. It does not destroy your ordinary life, it enriches it. All other religions have been destructive, they have been poisoners, they have been condemnors. They have been condemning your ordinary life and praising some ideal life which exists nowhere. They condemn that which is and they praise that which is not.
Zen says: This is all. There is no other life, there is no other existence. This ordinary existence is beautiful. There is no need for any other world; this world is more than enough. Zen is the greatest alchemy. It transforms your ordinary, mundane life into a sacred, holy life.
A Zen Master, Rinzai, was asked, "What did you used to do before your enlightenment?"
He said, "I used to do the same as I am doing now. I used to carry water from the well for my Master and I used to chop wood for my Master and for the commune. I continue to do the same: I carry water from the well and I chop wood for my disciples."
The man said, "But then what is the difference between an enlightened man and an unenlightened man?"
Rinzai said, "The unenlightened man thinks that this is an ordinary life -- chopping wood, carrying water from the well -- and the enlightened man knows this is holy, this is sacred, this is divine."
And the last thing to be remembered, Sagar, is that Zen does not believe in a gradual process. It says: Because your nature is Buddha, because your very nature is enlightenment, you can get it right now. There is no need to wait even for a single moment. Zen believes in sudden enlightenment, hence Yoka says it can happen in a moment.
All other religions are postponements. Hindus say you will have to be born many many times; only then can you get enlightened. Why? -- because first you have to undo all the bad karmas that you have done in your past lives. Now, you have lived for millions of lives, how long is it going to take to undo those karmas? And while you are undoing those karmas you will be doing other karmas, so again you will be accumulating bad karma. That means it is impossible to become enlightened or next to impossible.
Zen says: Whatsoever you have done has been done in a dream. Wake up, and it is finished. It is not that when you wake up you first have to undo what you have done in your dream; just by waking up all dreams are finished. Knowing that they were dreams is to end them. You have lived your sleepy life for many lives and whatsoever you have done has been done in your sleep. It is nothing very important: it is of the same stuff that dreams are made of.
Just wake up!
Next: Chapter 2: This Is Sacred, This Is Divine, Question 2
Energy Enhancement Enlightened Texts Zen Walking in Zen, Sitting in Zen
Chapter 2:
Osho - Talks on Zen: Walking in Zen, Sitting in Zen, Chapter 2: This Is Sacred, This Is Divine, Question 1, WHAT IS ZEN? at energyenhancement.org
Osho - Talks on Zen: Walking in Zen, Sitting in Zen, Chapter 2: This Is Sacred, This Is Divine, Question 2, WHY DO ALL THE AWAKENED ONES SAY THAT MAN IS ASLEEP? I DON'T AGREE. I THINK I AM FULLY AWAKE. WHAT DO YOU SAY? at energyenhancement.org
Osho - Talks on Zen: Walking in Zen, Sitting in Zen, Chapter 2: This Is Sacred, This Is Divine, Question 3, CAN AFFIRMATIONS BE HELPFUL FOR DECONDITIONING THE MIND? at energyenhancement.org
Osho - Talks on Zen: Walking in Zen, Sitting in Zen, Chapter 2: This Is Sacred, This Is Divine, Question 4, WHAT IS COMPASSION? at energyenhancement.org
Osho - Talks on Zen: Walking in Zen, Sitting in Zen, Chapter 2: This Is Sacred, This Is Divine, Question 5, I WROTE TWENTY QUESTIONS AND TORE THEM ALL UP. I REALIZED THAT ALL I WANTED WAS TO SAY, 'HELLO, OSHO. I AM STILL HERE,' AND TO HEAR YOU SAY MY NAME IN LECTURE at energyenhancement.org