OSHO
ZEN
WALKING IN ZEN, SITTING IN ZEN
Chapter 3: ... And Something More
Question 6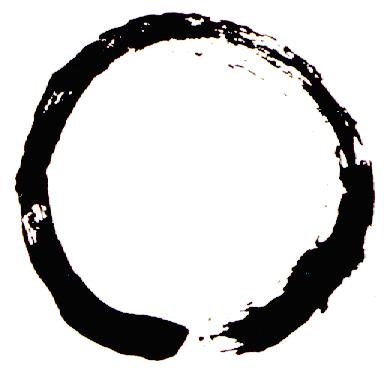 Energy Enhancement Enlightened Texts Zen Walking in Zen, Sitting in Zen
The sixth question
Question 6
OSHO, WHY ARE YOU AGAINST THE GREEKS? WHY DO YOU CALL THEM THE "GODDAMNED GREEKS"?
Veera,
THE GREEKS ARE GREAT PEOPLE -- I love them. I love Socrates, I love Pythagoras, I love Heraclitus -- and, of course, I love Mukta. But they are "goddamned."
A Russian can be cheated only by a gipsy, a gipsy by Jew, a Jew by a Greek, and a Greek only by the devil.
Next: Chapter 3: ... And Something More, Question 7
Energy Enhancement Enlightened Texts Zen Walking in Zen, Sitting in Zen
Chapter 3:
Osho - Talks on Zen: Walking in Zen, Sitting in Zen, Chapter 3: ... And Something More, Question 1, YOU SAY: GO BEYOND THE MIND. DO NOT LISTEN TO ITS CHATTER. DISCIPLINE IT AND MAKE IT A SERVANT. DO NOT BE ITS SLAVE at energyenhancement.org
Osho - Talks on Zen: Walking in Zen, Sitting in Zen, Chapter 3: ... And Something More, Question 2, WHAT IS THE ESSENCE OF BUDDHA DHARMA -- THE RELIGION OF THE BUDDHA? at energyenhancement.org
Osho - Talks on Zen: Walking in Zen, Sitting in Zen, Chapter 3: ... And Something More, Question 3, WHEN YOU SPEAK OF RELIGIONS, YOU USUALLY MENTION CHRISTIANS, MOHAMMEDANS AND HINDUS, BUT NOT JEWS. IS THERE A REASON FOR IT? at energyenhancement.org
Osho - Talks on Zen: Walking in Zen, Sitting in Zen, Chapter 3: ... And Something More, Question 4, ACTUALLY, I LOVE TO PHILOSOPHIZE. WHAT TO DO WITH THAT ABILITY IN A PLACE LIKE THIS? at energyenhancement.org
Osho - Talks on Zen: Walking in Zen, Sitting in Zen, Chapter 3: ... And Something More, Question 5, I HAVE TRAVELED ALL OVER INDIA, BUT I HAVE NEVER HEARD AN ILL WORD SPOKEN OF THIS TOWN, POONA at energyenhancement.org
Osho - Talks on Zen: Walking in Zen, Sitting in Zen, Chapter 3: ... And Something More, Question 6, WHY ARE YOU AGAINST THE GREEKS? WHY DO YOU CALL THEM THE 'GODDAMNED GREEKS'? at energyenhancement.org
Osho - Talks on Zen: Walking in Zen, Sitting in Zen, Chapter 3: ... And Something More, Question 7, I AM BRITISH. ANYTHING I CAN DO ABOUT IT? at energyenhancement.org
Osho - Talks on Zen: Walking in Zen, Sitting in Zen, Chapter 3: ... And Something More, Question 8, CAN CHILDREN UNDERSTAND THE TRUTH? at energyenhancement.org
Osho - Talks on Zen: Walking in Zen, Sitting in Zen, Chapter 3: ... And Something More, Question 9, THERE'S NO QUESTION ABOUT IT, SARJANO IS MY LSD: A LATIN-SEDUCING-DON JUAN. THE ASHRAM SEEMS TO BE THE RIGHT ENVIRONMENT AND I KNOW YOU ARE GUIDING ME THROUGH THE TRIP, BUT WHAT'S THE RIGHT DOSE TO TAKE HIM IN? at energyenhancement.org